Building your network can be one of the longer lasting impacts of an MBA. It can create strong friendships that could prove handy in business, it can help you explore different career alternatives, and it can even help you make a connection that will land you a job.
Activities outside of the classroom are just as important as what you learn inside the classroom, with a range of events and activities run by MBA Clubs that allow you to meet people with similar interest and make professional contacts.
For candidates looking to make those all-important career connections, here are four ways an MBA will boost your network:
---
1. Strong, well-rounded leadership skills
---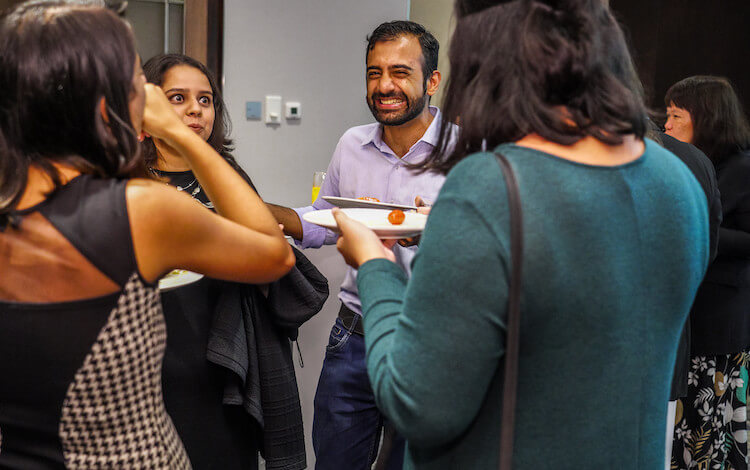 ---
While an MBA curriculum teaches concepts of leadership, it's outside of the classroom where students really get a chance to put soft skills into action, through taking charge of the learning experience that MBA clubs offer.
At NUS Business School in Singapore, MBA student clubs are organized and run by teams of students. This involves everything from planning networking events to arranging for outside speakers to come into the school to talk with students, positioning students well to sharpen their leadership and management skills.
Chief among these is the NUS MBA Students' Council, which brings together the leadership teams for each of NUS' 12 MBA student clubs, as well as five executive committee members. This is led by a president and vice-president.
For current NUS MBA Student Council President Manav Narang, the position gave him an insight into what it's like to lead an organization.
"This role has helped me learn that there is no single defined way to lead or manage. You need to adapt your managerial style that is best suited to the situation and people. You can't please everyone so you learn to pick your battles and focus on the bigger picture," Manav says.
---
Related Content: