Even before her MBA—and long before she started her current role at J.P. Morgan Private Bank—Charlotte Burnett was passionate about raising the profile of women in business.

A North Carolina native, Charlotte, or "Charlie" to those who know her, took her commission with the United States Army straight out of undergrad. She had expected to be sent far away: to a different state, or a different country, even. Instead, the summer of 2013 found her stationed at Fort Bragg.

It's a fact she chuckles to look back on now: "I joined the Army to see the world and ended up getting stationed an hour from my hometown!" she laughs.

But despite being close to home, Fort Bragg was not a familiar environment. Women make up only 15% of US Army personnel. In Special Operations where Charlie worked, she reports that it was only 10%.

Charlie felt that she needed to act, not just to encourage more women to join the military, but to unite the women that were already on the base into a more supportive community.

The women's networking initiative she founded was a hit, and although Charlie decided to leave the military in 2017 to pursue an MBA at the University of North Carolina Kenan-Flagler Business School, her commitment to community building was something she decided not to leave behind.
---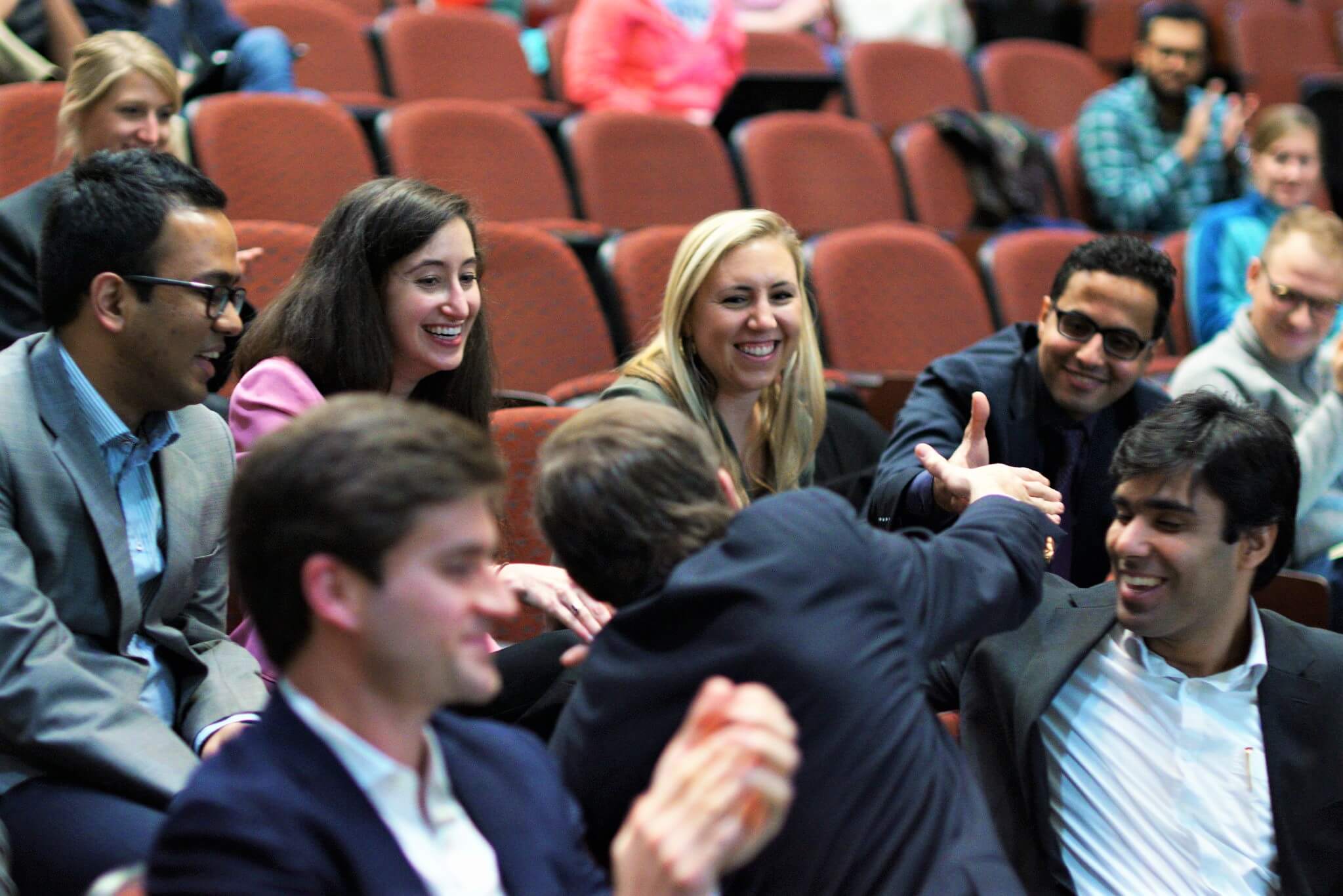 Charlie and her teammates represent UNC Kenan-Flagler at @MIINT, the MBA Impact Investing Network & Training Program. (2019)

---
UNC Kenan Flagler MBA | "The community is very distinctive"
When she realized that she wanted to switch careers away from the military and into business, Charlie quickly decided that an MBA was her best option. However, she didn't want to disappear into the kind of cut-throat environment that was rumored to exist at some top schools; she wanted a more caring atmosphere.
"When I came to the campus at UNC Kenan-Flagler, the community and culture are very distinctive," she recalls. "It is extremely collegial and collaborative—and down to earth! That was the most important trait. I knew it was where I would fit in best."
But Charlie went far beyond just 'fitting in'.
She was already distinguished as a Kenan Scholar at the Kenan Institute of Private Enterprise when she arrived at UNC, but as her studies went on, she gathered more of a name for herself as a student leader.
"I knew coming into business school that I was passionate about increasing women's representation, so joining Carolina Women in Business was a no-brainer—I was excited to do it!" she says.
Carolina Women in Business is the women's networking club on campus at UNC Kenan-Flagler, in charge of a host of women's networking events including the Carolina Women In Business Conference, which welcomes between 400 and 500 attendees each year. And Charlie didn't just join the club—she ran it.
---

Students at Carolina Women in Business Conference 2018
---
MBA Women in Business | "Student leaders play an important role in the community"
"[Being president of Carolina Women in Business] was probably one of the best leadership experiences that I've had in my young career," Charlie reflects. "At UNC Kenan-Flagler, the student leaders really play an important role in the community—the administration relies on them to run a lot of events, and you're given the opportunity to try a lot of different things."
This is an opportunity that Charlie seized: as well as overseeing more than 75 events during her presidency, she also led the rebranding of the club, focusing on making it more accessible.
"That's something that can be very difficult for women's organizations," she explains. "They either come across as too feminine or too cold.
"We spent time understanding what our brand was specifically at UNC Kenan-Flagler, created a new logo that was more professional and that fit [the school's] brand guidelines, to make a brand that was welcoming to women and male allies."
This, she says, is the thing she's proudest of from her time as president: opening the door for more people from the school community to get involved in progress towards gender equity. It was a great way of applying what she was learning in her classes to a real life project, at the same time as making a difference on campus.
---
MBA To JP Morgan | Learning by doing
By the time Charlie finished her MBA, she had succeeded in transforming her career and her club's branding. She was the recipient of the 2019 Eddie Hunt Inspiration Award from the Forté Foundation, and upon graduation went into a role as an associate at J.P. Morgan Private Bank.
When asked to describe Charlie's impact, one classmate said that "What stands out to me about Charlie is her integrity. She has had the integrity to lead our class in exceptional ways and toward making the UNC Kenan-Flagler community stronger.
"She lives out her values and truly believes in the mission of uplifting her female students and achieving gender equity."
If you ask Charlie, she says that her achievements are proof of the power of "learning by doing", both in and outside of the classroom, and they have helped her successfully transition from a military career in Carolina into finance in New York.
"There is a lot of power behind the word 'yes'," Charlie says. "It's very common to become overwhelmed and say 'I'm too busy' and miss out on seizing opportunities beyond the classroom, but it's so much more fulfilling putting yourself in the position to grow."
Related Content: