Sun, centuries of history, and amazing food: where could be better to study your MBA than in Italy? Italy boasts some internationally-renowned MBA programs too, including the full-time MBA program at SDA Bocconi.

SDA Bocconi is ranked the third best business school in Europe and 13th in the world in the Economist's MBA ranking.

The program has a personalized nature—there are just 93 students in the MBA class of 2020—and it offers students a host of different pathways after completing their core courses.

For many students, the combination of a top-ranked course; base in a lively, modern city; and proximity to some of the world's biggest companies, make SDA Bocconi an attractive option. 90% of students find full-time employment three months after graduating from the MBA.
---
Milan: a city like no other
SDA Bocconi is located in the heart of Milan, a city that Francesco Daveri, director of the full-time MBA and a native Milanese (pictured below), considers one of the best in the country.
"Milan is a definite asset compared to many other locations," he says. "I've been here most of my life, and you can feel the dynamism in the city."
Milan, and its greater region, Lombardy, play a crucial role in the economy of Italy, being responsible for almost a quarter of the country's GDP.
Though the city is famed for its numerous fashion houses, it's not all Prada and Armani in the city—other organizations calling Milan home include the Italian Stock Exchange, national television company Mediaset, and a wealth of innovative startups, including online grocery platform Supermercato24.
Graduates from the MBA program find employment in a wide range of industries, from technology and biotech to energy and luxury services.
When students have finished their four compulsory modules on the program, they are also free to choose a number of pathways, many of which take advantage of the rich business environment of the city of Milan.
Those interested Milan's prestigious fashion history can opt for the field-based specialization in Luxury Business Management, or opt for an internship at one of the multinational companies in the city.
---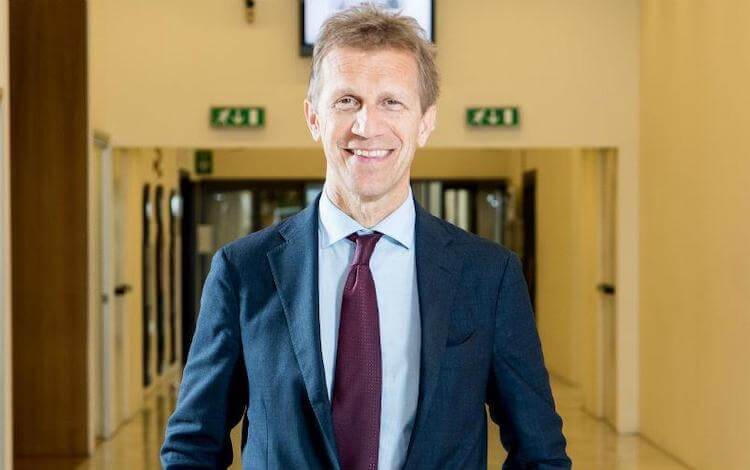 ©knowledge-unibocconi

---
Experience as international student
While Milan might seem daunting—the city is the second-most-populous in Italy after Rome—SDA Bocconi strive to do everything they can to make international students feel welcome in the city, says Francesco.
Though the MBA program boasts 100 students, they try to keep it personalized, with students divided up into two groups of 50, and then 10 teams of five students each. "Everybody knows each other," Francesco remarks.
"We don't leave cultural groups together, but instead spread them around so they can meet everyone," he adds.
International students at Bocconi join a 200,000 strong expat population in Milan, with the MBA program itself boasting students from 35 countries—only 26% of students on the program come from Italy itself.
As Europe becomes a more popular study destination for MBAs (the percentage of international business school applicants that plan to apply to a European school increased from 63% in 2017 to 69% this year), Bocconi are doing all they can to support international students financially on their programs.
The school offers a range of full and partial scholarships and tuition waivers, all specific to the geographic area students hail from. This, as well as the personalised environment of the classroom and team coaching, ensures students feel comfortable straight away.
"I know my students names by Christmas!" Francesco adds. "It's important that our students find a way of expressing themselves, and we even have collective coaching so they can understand if something went wrong in their teams."
---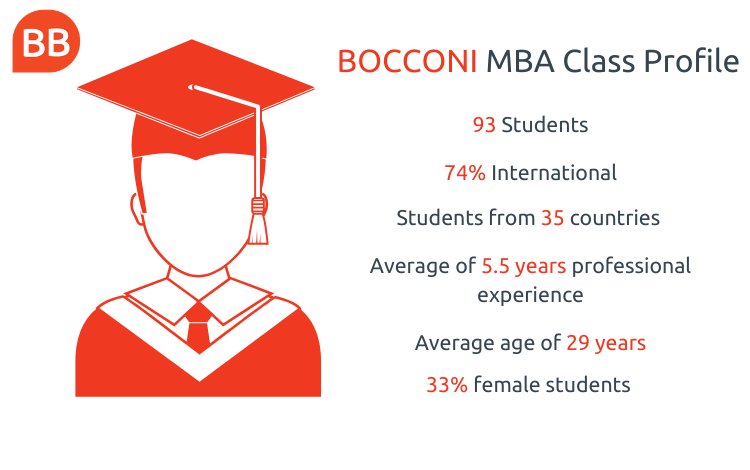 ---
The Bocconi student
It's thanks to the personalised MBA at Bocconi, and the strengths of Milan, that many students choose to stay in the city, or relocate to other areas in Italy, after graduation.
48% of students from Bocconi's program in 2018 stayed in Italy after graduation, with only 7% choosing to relocate to North America.
"Many foreigners come to Italy to stay in Italy because this is exactly their dream," explains Francesco. "They want to work in the Italian fashion industry, or in food or financial institutions."
As Europe becomes a more popular study destination, and Bocconi retains its attractive standing in the MBA rankings, Francesco stresses that they're not just looking for any student to join the Bocconi experience.
Instead, the school looks for so-called 'triple-A' candidates; those with the aspiration to change, ambition to excel, and strong sense of social awareness.
Aside from standard MBA courses in accounting, business analytics, and organizational behaviour, students also pursue courses in corporate sustainability.
Beyond making money, Francesco says, there are other things budding business leaders should be aware of.
Related Content: