According to the latest Global Startup Ecosystem Report, Tel Aviv contains more startups per capita than any other place in the world, apart from Silicon Valley. That makes it fertile ground for learning about innovation and entrepreneurship, and so in 2019, MBA students at Dartmouth College's Tuck School of Business got to experience the booming startup hub first-hand.

The trip to Tel Aviv was run as one of Tuck's Global Insight Expedition (GIX) courses; one of four ways students can fulfill the top MBA's global learning requirement, TuckGO.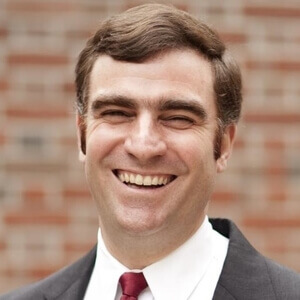 For associate professor Adam Kleinbaum, the spirit of GIX courses is really to give students a sense of perspective when it comes to business.
"I think in many ways we think about culture like we're fish in the water," he says: "We're not able to see the ways that our environment is idiosyncratic.
"Going to different places and seeing things done differently heightens our awareness of those differences, which is highly valuable."
---
What can students learn about entrepreneurship from Israel?
As well as providing general exposure to international business, each trip is also intended to focus on a particular learning topic that is specific to the destination—in the case of Tel Aviv, entrepreneurship.
"I think what's really eye-opening for a lot of students about the entrepreneurial ecosystem in Israel is the way that it's a unique product of Israel's history, culture, and government policy," Professor Kleinbaum explains.
"Historically it's a country that had very little in the way of natural resources, unlike some of its neighbors—it really needed to come up with its own ways of finding economic growth."
Kleinbaum points to government policies enacted in the 1970s and '80s that helped to boost the venture capital industry in the country, and notes that students from other nations which are trying to foster more innovation and startup growth benefit significantly from this example.
---
Working closely with experts
It's not just the general atmosphere of the startup ecosystem that students got to experience on the GIX; they also got to meet face-to-face with local entrepreneurship experts.
Tuck faculty had set up meetings with representatives from businesses across the entrepreneurial ecosystem, including startup founders, VCs, and execs at multinational companies with outposts in Israel.
During these meetings, they pushed students to think critically about the innovation they were witnessing. This close working relationship between students and faculty is one of the GIX's key selling-points for Professor Kleinbaum.
"Because it's a for-credit course, we push students a little harder to reflect on the experiences they're having—to think about the things they're hearing as they meet with [local businesspeople], and to develop a point of view on entrepreneurship in Israel," he says.
"That requirement to really process the experiences that they're having makes it so much more valuable than a student-led trip."
The closeness between faculty and students on the course, unusual for a top MBA, is also a benefit for Kleinbaum, who says that the GIX is one of his highlights of his year: "It's really fun and really uniquely Tuck," he enthuses.
---
Developing a point of view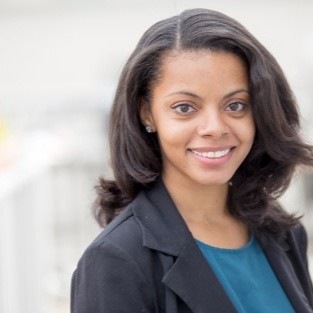 This guided experience of developing your own perspective is a valuable takeaway for MBAs, particularly on subjects like innovation and entrepreneurship, for which there are so many competing theories of success. Sonovia Wint, a current MBA at Tuck and a participant in the GIX trip to Tel Aviv, called the trip "a professionally enlightening experience."
"We had the opportunity to not only explore Israel's business sector, but also the cultural, geopolitical, and religious aspects of the country's past and present," she recalls.
"This exposure helped enforce the importance of developing a well-rounded point of view that considers not only the business implications of my decisions, but also the societal impact of my actions."
Sonovia hopes that these skills will help her in becoming an innovative and empathetic leader, and Kleinbaum's in no doubt that they will.
For other global businesspeople like Sonovia, and particularly for anyone looking to travel as part of a top MBA and thinking of taking on a GIX course at Tuck, the professor's advice is simple: stay curious.
"Ask questions about everything that you're experiencing, and try to understand why things are the way that they are, and try to answer those questions by talking to others," he says.
"More than most places, Israelis are open to questions about everything. The more people are willing to ask, the more they'll get out of international experiences—which will be eye-opening in developing a global mindset towards business."
Related Content: