Learning about technology is key for MBA students today. If you look at the companies that dominate the public spotlight, you'll find the names Amazon, Apple, Facebook, Alibaba, Tencent, and Google on the tip of your tongue.

If you also look at the list of top unicorns (private companies valued at over $1 billion), you'll find technology businesses dominate. Do the names Didi Chuxing and Airbnb sound familiar?

The dominance of technology within business means that today's MBA students need the skills to understand and communicate right across the tech stratosphere. If you look at the companies dominating today, you'll also notice East and West coming together.

That's why Takashi Kobayashi, an MBA graduate from the class of 2019 at Hong Kong University of Science and Technology's (HKUST) Business School, chose Hong Kong for his studies. Hong Kong, he says, offers access to the world's cutting-edge technologies and acts as a bridge between East and West.

Why business technology knowledge is important

Japanese student Takashi is in his eighth year at NTT Communications. Since starting his MBA—which his company sponsored—he has left a sales role and is now reveling as a manager within corporate strategy and planning for the company. He's also left Japan for Singapore.

He originally set out to study the MBA to broaden his skillset. Not only in sales and negotiation, but finance, strategy, and data analytics. What he found at HKUST is that business and technology have come together in the MBA program, and the most valuable MBA graduates have strong knowledge of how they interlink.

"We should get used to managing technology," he says. "Also, from the perspective of the future, data analysis, python, and other data tools will allow you to grasp and articulate your business strategy."

The HKUST MBA stands out, Takashi adds, because you're surrounded by myriad students and faculty with strong industry backgrounds. Courses are taught by professors like Cassian Cheung, former president of Walmart China and Quaker Oats Asia, as well as Caroline Wang, former chief marketing officer and chief information officer at IBM.

Then there's the curriculum. Courses are available on deep learning business applications with python, or business analytics in R. There are also flexible core courses in programming and artificial intelligence.

Students who don't have a background in coding or programming can also take HKUST's pre-MBA introduction to Python before they join the school.

"You also have deep access to Shenzhen, which was attractive for me," adds Takashi. "Shenzhen is now a big technology ecosystem."
---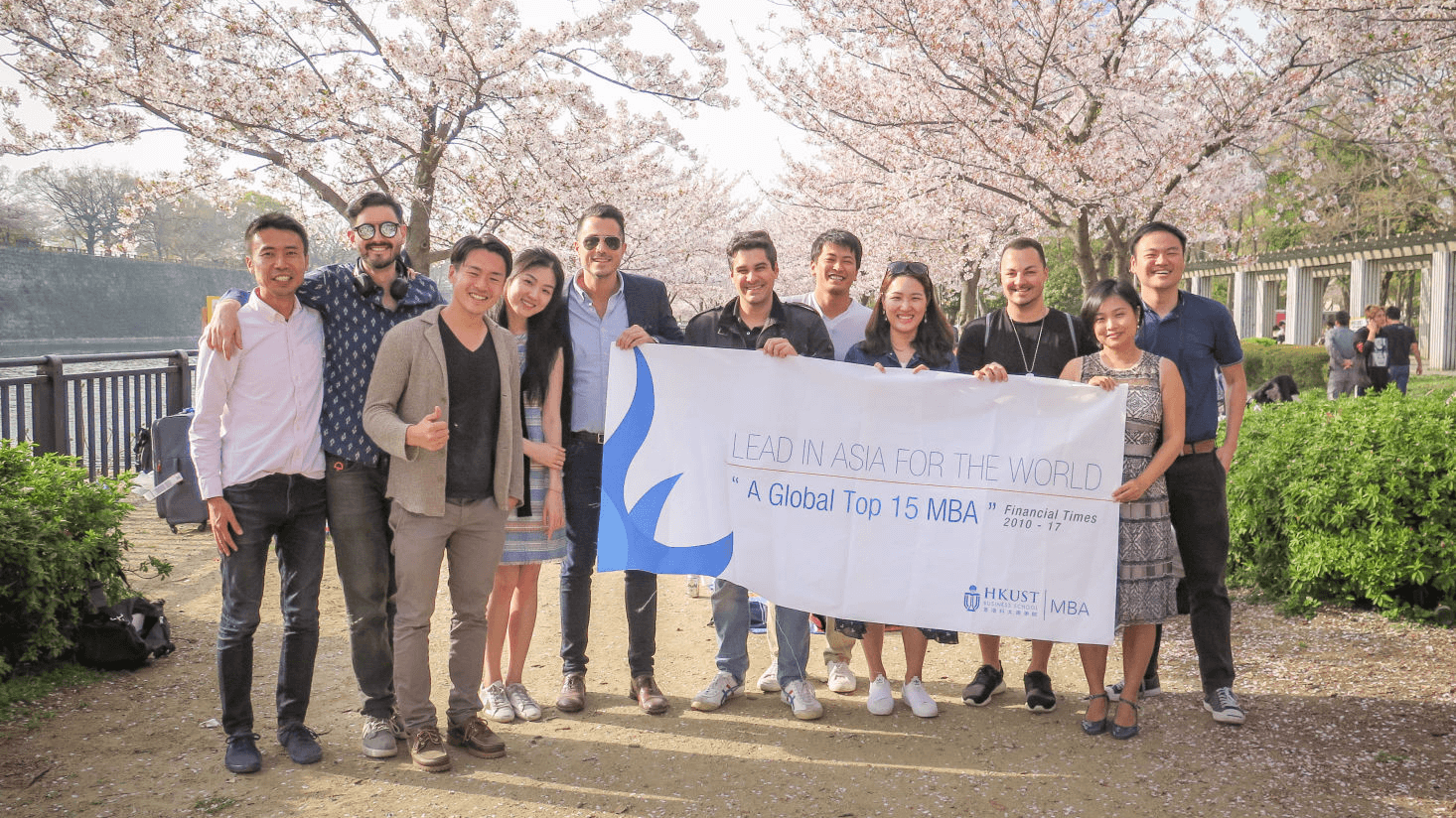 ©HKUST
---
Intercultural management
Alongside the classes he took in data analysis and technology consulting, Takashi says he was taught to manage and lead diverse teams, a key part of his job, and a key part of the professional development he was after on the MBA.
Apart from participating in business case competition at IESE Business School, Takashi also took part in a technopreneur competition held by HKUST this year. His team was made up of MBA students, engineers, and students from HKUST's MPhil in Technology, Leadership, and Entrepreneurship.
Takashi says that interactions with business leaders on the MBA, engineers, and entrepreneurs left him in a position to move into a more senior leadership position with NTT Communications and NTT Ltd.
"I was in a team with Thai, Canadian, and Philippine students, so participating in the case competition was a very good opportunity for me to learn how to lead diverse teams.
"Before the MBA I didn't have confidence in English communications, but after leading a diverse team, as long as I have the fundamental knowledge and skills in data analysis, finance, and so on, I feel I can effectively communicate and negotiate with any professional from any country and professional background—that was my biggest takeaway."
An MBA curriculum for the digital age
Professor Allen Huang teaches students about blockchain technology on the HKUST MBA. He thinks students need business technology knowledge because of the importance in recent years of the tech industry.
"If you look at market capital, the top companies listed and where the development is coming from as the economic driver, you see that most of the companies are all in the tech industry.
"So, it's very important our MBA students become familiar with the terminology, as well as what's going on in the tech industry, so they can communicate with people with tech backgrounds."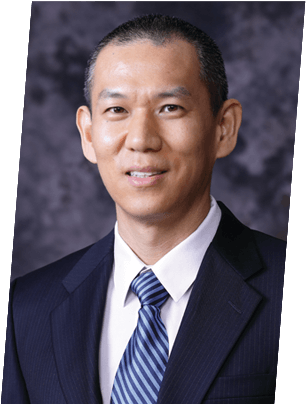 But he doesn't expect his students to be skilled coders or programmers. Obtaining the knowledge is all about being able to communicate with the entrepreneurs or programmers in the firms they work for.
And it doesn't matter whether you're entering the program from a tech background or starting from a pure business sense.
"For some, they come from tech backgrounds, so for them the important thing is to understand business knowledge, finance, accounting, how you manage people. For the business students, they should look at a lot of courses in data analytics, and my course is about blockchain technology.
"I don't think we need to prepare them to be a programmer or developer, but it helps them when they communicate with people from a programming background, as they know where they're coming from in future."
Related Content: