Indian entrepreneur Manas Sengupta always had a passion for travelling the world. But when he was planning his excursions abroad he was frustrated with the whistle-stop tours that dominated the market, with outrageous promises like 'eight countries in seven days'.
He craved a deeper experience when he was travelling, one that went beyond the obvious tourist destinations.
"If I travel, I like to spend time with locals, eat local food, go beyond the museums and palaces, and get a feel of what the city is really about," Manas reveals.
His company See The Unseen rejects the "one size fits all" model, offering customized bespoke travel experiences that take travellers to the places they wouldn't normally visit. The foundations for his business started during an entrepreneurship track on his Global MBA at EDHEC Business School.
---
Strengthening the foundations for his venture
Manas is a proud recipient of not one but two MBA degrees. His first degree was in India, followed by ten years working in sales and marketing.
His first inclination towards entrepreneurship came during his work in the corporate world. Frustrated at his lack of impact, he wanted an opportunity to build a company around his goals and ambitions, and a chance to create an environment where people could really enjoy coming to work.
"I was putting in the work for someone else, and I wasn't free to build the business the way I wanted to. I often thought, "If I were running the company, this is what I'd bring to the table and improve."
His second MBA, at EDHEC, was a chance for him to establish the foundations on top of which he could start his own business. He identified several areas he wanted to strengthen, including his grasp of finance. More than anything, he wanted to expand his outlook, beyond that from the Indian economy which he had studied and worked in up till now.
EDHEC prides itself on its diversity, with 29 nationalities and a variety of different industry backgrounds in its MBA class of fewer than 50 students. Meeting students from countries around the world, and interacting with them in the classroom, from day one Manas started to build up the global network that he had craved.
This network still proves useful. Launching customized travel experiences with local tour providers, Manas has built contacts around the world through the network in his classroom.
---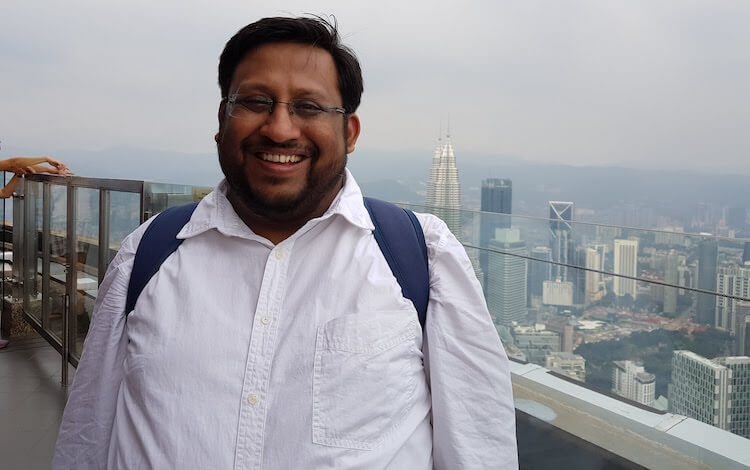 ---
A visit to Silicon Valley
The entrepreneurship track at EDHEC proved critical to Manas' entrepreneurial endeavors.
The specialization tracks on the Global MBA gives students the chance to focus in and sharpen their skills in one of four areas of interest. For Manas, it was the perfect opportunity to discover what it takes to launch a startup.
On top of building business plans, meeting angel investors, and learning how to pitch, a highlight of the track was a trip to the world's center of tech startups, Silicon Valley.. This included visits to companies like Google, where Manas and his classmates could see how a company at the forefront of innovation operates.
Manas' real inspiration moment, however, came from an entrepreneur he met at a pitching competition they visited on the trip.
"To speak to him, to see how he had an idea, and just went about trying to get it done, that was the thing that motivated me more than anything," he recalls.
From that moment, launching See The Unseen was really just about something simple—getting it done.
---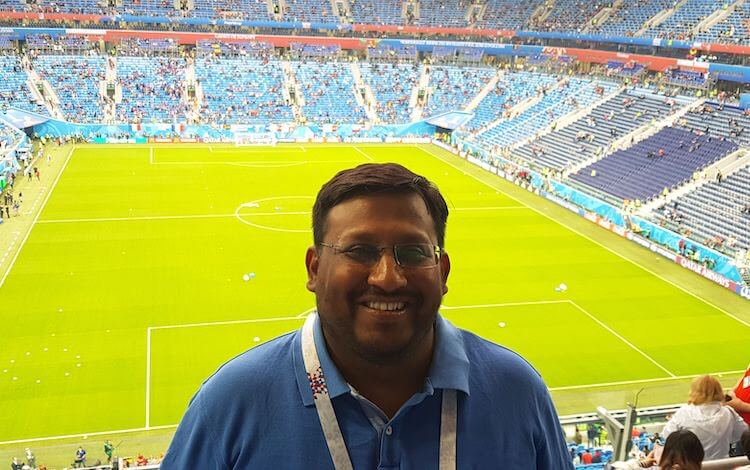 ---
Starting See The Unseen
Putting the wheels in motion, Manas started to conduct some very simple market research. What sort of places did Indians want to go to, what sort of experiences interested them, and, most importantly, what sort of money were they willing to spend.
"You have to make sure that customers are going to use it. I might have built the best travel plan in the world, but if the customer doesn't want to use it, it won't work!"
From here, he put out feelers into the different areas that he was looking to target. From Singapore to Thailand to France, Manas used the network from his MBA to build up a network of travel and tourism providers, who were able to give him the local knowledge that he needed.
The next step, as he had learned from the entrepreneurship track on the MBA, was to build a minimum viable product (MVP)—the most basic, workable format of the website. At that moment, See The Unseen was born.
Passion, he insists, has been central to his venture.
"Don't just build a business because someone says this is the next growth area. There are so many people with the same ideas. You have to have real conviction and desire to build what you want to build."
Related Content: