Return on investment (ROI) in the form of career growth and salary increase is a key pull factor for candidates when picking a business school, and as MBA applications rise in the East and the region becomes more popular, we ask, is an MBA worth it in China?

China offers MBA graduates a wealth of career opportunities, sparked by the country's investment in emerging technologies like artificial intelligence and robotics, as well as healthcare and biotech.

There are opportunities for entrepreneurs and for graduates after jobs at big tech companies like Google. There are also emerging opportunities for students hailing from South America, as China expands its relations abroad.

BusinessBecause caught up with three graduates from the Beijing International MBA (BiMBA) at Peking University (PKU), where graduates earn on average 62% more than they did before the MBA, to talk all things career growth in China.
---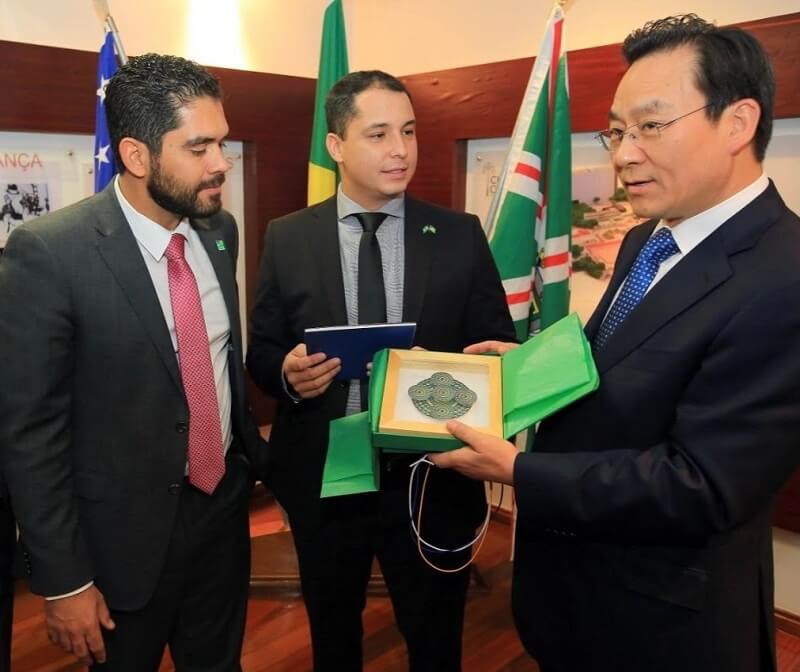 ---
Name: Edival Lourenço
Pre-MBA Role: Advertising sales account manager, Rede Globo
Current Role: Superintendent of international negotiations, Government of Goiás
Brazilian Edival Lourenço got his first taste of China during a business trip in 2008—he watched the opening ceremony of the Beijing Olympics and so began his love affair with the country.
"I was impressed by a scene in which fireworks represented the footprints of a giant, symbolizing the return of China to its leading role in the world. At that moment, I called my wife and said, 'Get ready, we're going to China.'
In the subsequent three years Edival sold his car and saved so he could spend time without income. In 2011, he finally joined the BiMBA program at PKU.
He pursued an MBA to become an expert in the trading relationship between China and his native Brazil, a partnership he envisaged growing.
"If you want to do business with China, Peking University is the front gate," he explains.
Before Edival finished his MBA, he was invited to work at a subsidiary of CRRC-China Railway Rolling Stock Corporation as a senior business development manager, charged with expanding the company in Latin America—he was the only Brazilian in a company of 185,000 employees.
He moved to Zhuzhou and travelled back to Beijing to complete his MBA. He was at the company for seven years, before he returned to Brazil to join the Government of the State of Goiás, and his current role.
He says he still uses the knowledge he gained from BiMBA today—a textbook written by Tony Liu, his professor from a class on doing business in China, has been key to his negotiations with senior stakeholders.
"For eight years, I have been sitting on the Chinese side of the negotiation table," he adds. "I know the Chinese management style very well, which is something very specific.
"I work for the government of my state as head of international business. I was invited due to my background and the fact that China is extremely relevant to our trade balance. A specialist was needed to conduct this area."
---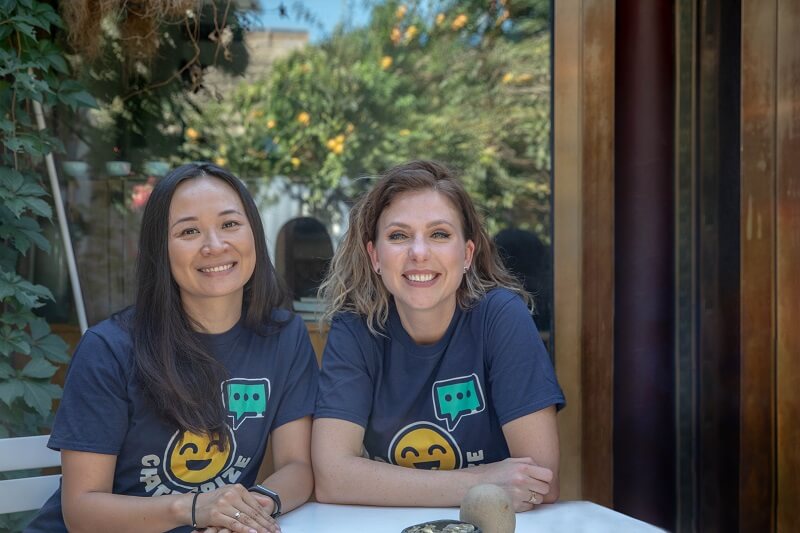 ---
Name: Beleza Chan
Pre-MBA Role: Program director, Daquiprafora
Current Role: Cofounder and COO, Chatterize
As the program director for college placement agency, Daquiprafora, in her native Brazil, Beleza Chan was craving the management skills to enhance her career. China emerged as the prevalent choice. Both her parents are Chinese, but having lived in Brazil most of her life, Beleza didn't understand much about Chinese culture.
"BiMBA turned out to be the best choice in terms of diversity of perspectives, cost and duration," she explains—the school is also run out of the National School of Development at Peking University, a leading university think tank in China.
"There is no doubt that I would not have been able to achieve my success in China without BiMBA. I had not lived in China before my MBA, had no network, had no cultural understanding of how to do business in China," Beleza explains.
"Through classes and interactions with Chinese and foreign classmates, I came to understand more how to thrive in a Chinese working environment. When I started looking for jobs, I was referred to founders, connected with other alumni, and eventually landed a job."
After roles as head of teacher acquisition for VIPKid—an edtech English language learning platform—and a business development consultant for an app consultancy, Beleza cofounded her own company, Chatterize. The company builds conversational chatbots that help young Chinese children speak English with confidence.
"I would not have landed a job without the BiMBA network," she says. "And without that job, I would not have met my current business partner. It would be a terrifying experience to become an entrepreneur without the exposure that BiMBA gave me to China, and the endurance of working for several years for a Chinese startup."
---
Name: Neel Sapre
Pre-MBA Role: Co-founder, Red Sun Exports
Current Role: International growth strategist, Google
Indian Neel Sapre first set foot in Beijing in 2009 to learn Chinese. He fell in love with the city and decided to look for job opportunities there.
He started working at a Gaming startup in Beijing name Cmune. It was an international startup comprising of expats living in Beijing. He led quality assurance and community management of their flagship game named Uberstrike.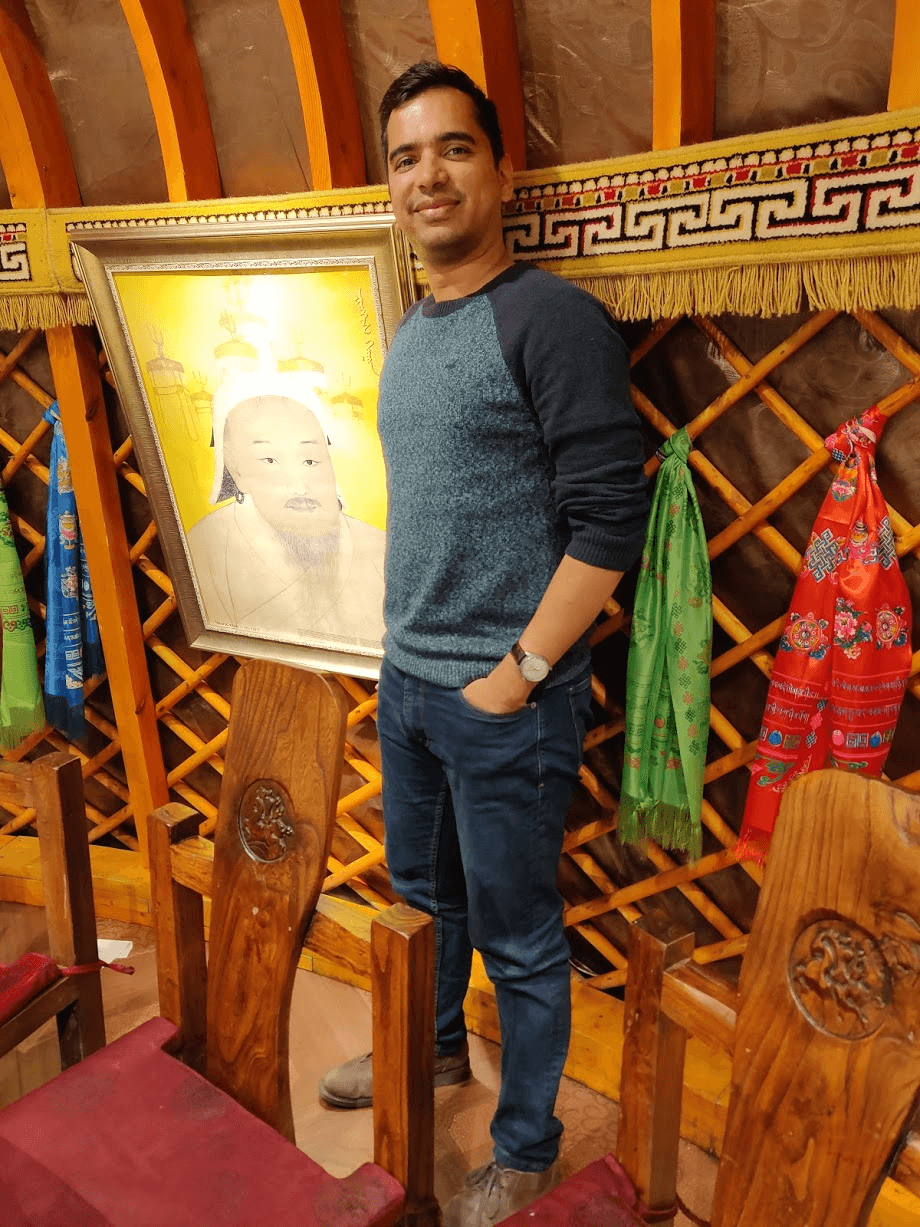 He then launched his own company, Red Sun Exports, to facilitate the import and export of cotton yarn & steel between India and China. He wanted to expand his network, though, as well as branch out and explore a career in technology.
The BiMBA program opened doors for him. He says at the first interview after he graduated, with a company called Cheetah Mobile, he was interviewed by a fellow BiMBA graduate.
"I sensed that my profile was picked out of many due to the MBA connection. The China MBA also helped structure my profile as a professional. I wasn't an expat or someone who passed by China, I completed my master's degree in China which along with my work experience in the country gave my profile a clear 'China Angle'," he explains.
"I was also able to learn some great business viewpoints from a Chinese perspective. I remember a course that I took, 'Sun Tzu's Art of War & it's application in modern Chinese business', which really helped me understand local perspectives."
That knowledge helped when he was working part-time during the MBA for a photography app company, Momentcam, which went viral overnight while he was there—he had to internationalize the app with a fellow MBA graduate.
It was the moment that sparked his passion for the app space, and the direction in which he'd take his career.
Neel is now part of Google's International Growth Team, based in Beijing. His team helps local Chinese companies grow and expand their business overseas—Neel's focus is on apps developed in the Greater China region.
So, is an MBA worth it in China?
The answer would be yes, it seems. With huge international expansion that encompasses big tech firms like Google, as well as smaller, niche startups and opportunities for entrepreneurs, the East is an emerging hub for global MBA talent.
Related Content: