The Financial Times Skills Gap Survey reveals the gap between what employers are looking for and what potential recruits have to offer. This emphasizes soft skills—like teamwork, time management, and networking—over traditional hard skills.
Nicole Tee, director of graduate studies at NUS Business School, has good news for MBAs. "These skills are completely learnable. They aren't innate—we can teach them."
While the academic core delivers business foundations, it's the experiential core at NUS which teaches students the soft skills that will get them far in business, through applying in practice what they have learned in the classroom. It's this dual core curriculum, balancing academic and practical, that makes their graduates stand out to employers.
---
What is experiential learning?
---
MBA programs that are purely academic and classroom based, Nicole believes, are no longer sufficient in preparing students for the world of work.
The NUS experiential learning curriculum emphasizes a belief in learning by doing.
At NUS, the experiential learning curriculum has two aspects. First, there's the experiential core (part of the dual core approach), which comprises three modules — Launch Your Transformation, the MBA Survival Kit, and the MBA Consulting Project.
Students have ample opportunities to benefit from immersive experiences outside of the experiential core,. The Lean Launchpad and TechLaunch, for example, are electives that impart valuable startup experience in commercialisation of new technologies and ideas.
NUS students can also hone their leadership and communication skills, whether this is through dozens of local and international case competitions, or through student councils and clubs, or through leading international study trips.
Networking and presentation skills, meanwhile, can be practised through numerous networking and public speaking events.
All these are designed to give students soft skills to deal with real challenges and apply what they've learned. "Those skills are transversal - they apply in all different subjects and touchpoints."
We caught up with two NUS MBA students, who tell us how they benefited from the curriculum.
---
Joe Zhang—stepping out his comfort zone
---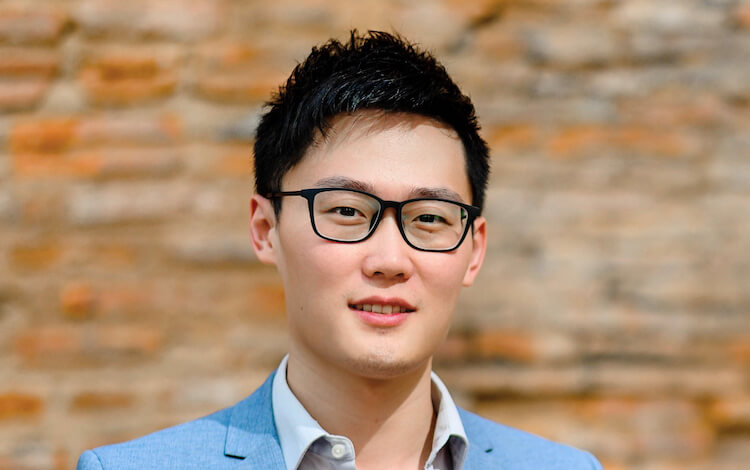 ---
For Joe Zhang (pictured), an MBA was an opportunity for a career switch.
He came from an engineering background, managing offshore oil rig construction projects. But in 2014, during the crisis when the price of oil dropped by more than half, he decided he wanted to pursue a new career in business.
But due to his professional background, he lacked confidence. He recalls an interview at McKinsey, before his MBA, that didn't go to plan. "There was a huge gap between where I was and where I wanted to be," Joe remembers.
The experiential core, which runs alongside the academic core, kicks off with a five-day boot camp, dubbed 'Launch Your Transformation'. This is about learning how to build professional and personal relationships, and how to influence people to get things done.
"Students immerse themselves completely, get outside their comfort zone, and learn which areas they need to completely improve," Nicole from NUS explains.
For Joe, this was instrumental for his transformation, and he couldn't have done this without the support of his team on the boot camp.
A big part of this was their constant, real-time feedback, delivered in a way that felt constructive but not critical.
"I learned that I could be uncomfortable without being vulnerable," Joe recalls.
---
Shikha Malhotra—bringing the classroom to life
---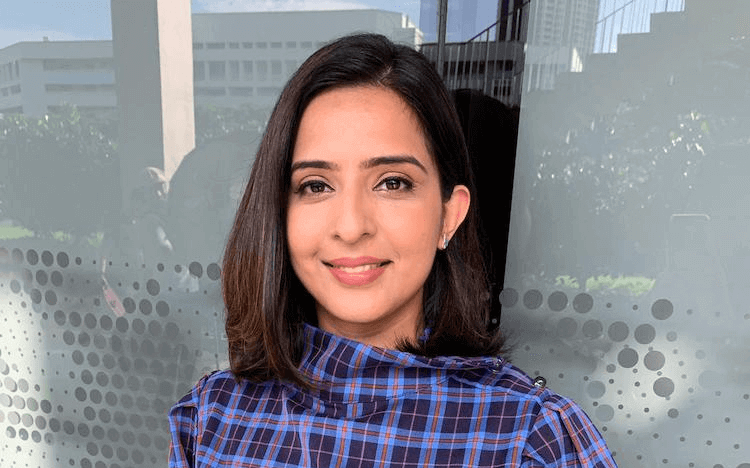 ---
Shikha Malhotra also chose an MBA to redefine her career, moving towards the innovation and luxury industry. But more than that, she wanted to build her confidence to lead build projects.
It wouldn't have been enough for her to have an entirely academic, classroom based curriculum. NUS' experiential learning core really stood out as a chance to put some of what she was learning into practice.
"It gives you the platform to test and visualise the knowledge that you've gained in the classroom," Shikha emphasizes.
The MBA Survival Kit, the second module of the experiential core, was a great chance for her to strengthen the areas where she was less confident—from managing business across cultures, to value creation, to problem and gap analysis.
It perfectly complemented what she was learning in the classroom, and really built her confidence to stand up and lead in the real world.
---
---
Approaching complex problem solving in practice
---
An ability to solve complex problems ranks highly on the FT's most in-demand skills. It's not something MBAs can shy away from.
For both Shikha and Joe, the MBA Consulting Project was a great chance to implement their skills and knowledge in practice. Under the supervision of faculty, student groups work on real projects and issues at industry leaders in the region.
Joe's project placed him at leading investment bank Goldman Sachs, where his group had to address and deliver actionable solutions in a matter of weeks.
Given Joe's limited experience in the world of finance, it forced him to approach it differently and think outside the box a little. It taught him a valuable lesson at business.
"You can't rely on a set of formulas and rules, you need to improvise a lot. This is something books can't tell you. It enabled me to make decisions in any scenario."
The project was capped off by delivering a presentation in front of some of the company's top managing directors in Singapore. The sense of achievement was immense—"We thought, 'If we can finish a project at Goldman Sachs, we can do anything!'"
Shikha's project at cybersecurity company Akamai Technologies also gave her the skills not just to think theoretically, but to apply actual solutions.
"In the real world, everything has to be tied to definitive actionable solutions. You can be confident about the theories and the frameworks, but the people sitting in front of you want to know how you are going to make it happen on the ground."
Approaching her graduation, Shikha has bright hopes for working in the brand innovation space.
---
Increasing their employability
---
The biggest doubt employers have is whether their hires will be able to perform in reality—not just on paper.
In this sense, NUS graduates have a significant advantage, as the experiential core shows their proven ability.
"Companies don't need to worry about our students' ability to solve complex problems," explains Enna Tan, head of NUS BIZcareers. "We have real life examples to share with these companies of what they've done."
Related Content: