Jobs in finance often require a high level of specialization. You need to know your way around financial modeling, macro and microeconomics, portfolio management—just to name a few core skills.

But to reach senior-level and management positions, you need skills and experience that reach beyond financial expertise.

Patrick Coyne has a 30-year track record working in top finance positions, including 10 years as managing director for Lincolnshire Management—a private equity group with $1.8 billion under management. He now serves as CFO for Rapid Ocean Response, a marine emergency response service.

A Full-Time MBA alum from the Terry College of Business at the University of Georgia, he explains five reasons why an MBA proved pivotal for his career, and why it could provide a roadmap for your top finance career.
---
1. You develop the necessary hard skills to join any business
---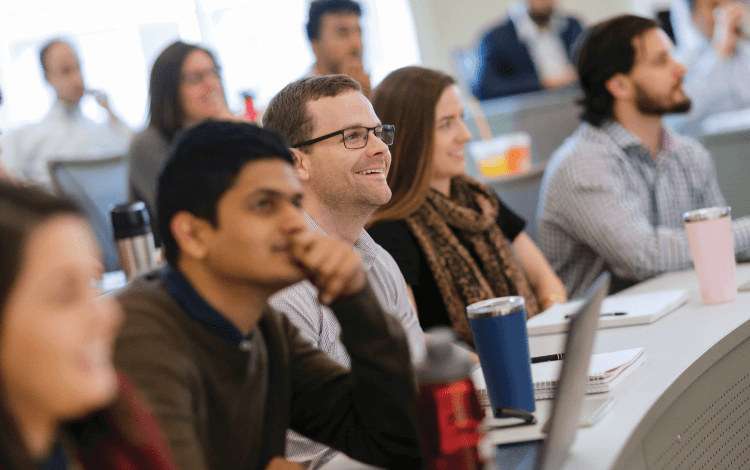 ©University of Georgia
---
Going into his MBA, Patrick was studying for his Chartered Financial Analyst (CFA) program. While a CFA offered rigorous financial training, for Patrick, an MBA provided more rounded business training.
"It's not just going to school to learn a little bit more about finance, it's multi-disciplined—which is what companies are," he says.
For the Terry MBA, you take modules to prepare for senior-level and management positions. These include classes in strategic management and business intelligence, offering skills beyond just finance.
But for Patrick, the program went deeper. Core practical skills in research, constructing an argument, and making presentations were a great help.
"As soon as I got out of the MBA and into my first job, everything I did on the program I was starting to do on the desk," he says. "It's that real-life experience that lifts it beyond the classroom."
The MBA is team-focused, too. "In work, you need to learn how to rely on people and solve problems together," Patrick says. Being part of the full-time program, immersed with your peers, means working through case studies together and communicating effectively — skills reflected in any workplace.
---
2. You make the most of dedicated career development and support
During an MBA, the careers development team plays a big part in finding your right career path. "It's valuable to students," Patrick says. "One of the most important functions of a school, after all, is to get you a job."
Since Patrick graduated in 1994, he's noticed the increased importance of career support for students. "I've acted as a mentor for several students, who can use me as a sounding board for their ideas. In my experience, they want to know your route to the top."
Terry's mentor program allows you to ask questions to people with the kind of careers you aspire to, the first step in tapping into a lucrative alumni network.
It reflects in students' careers, as 95% of Terry's most recent MBA class accepted job offers within three months of graduation.
---
3. You join a diverse alumni network
---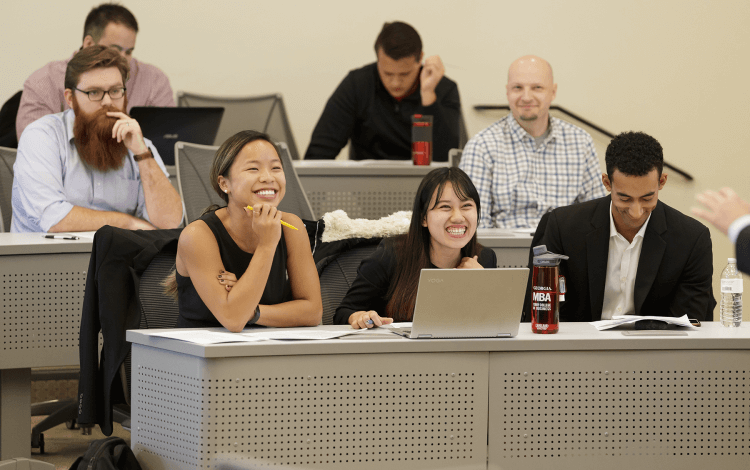 © University of Georgia
---
Nearly 30 years after graduating, Patrick knows how a strong alumni network benefits a career in finance. Beyond meeting a core group of alums for regular lunch catch-ups, he's a part of the alumni board, too.
"The network at Terry is particularly tight-knit. It's a great place to find new job opportunities, but also for general advice and help with whatever you might need," he says.
In the Full-Time MBA, you spend two years with students not just from the world of finance, but from a diverse range of professional backgrounds as well.
Once graduated, Terry students join a network of 70,000+ alumni, spread across 80 countries. It offers a wealth of knowledge and advice throughout various industries.
---
4. Now is a great time to upskill yourself
---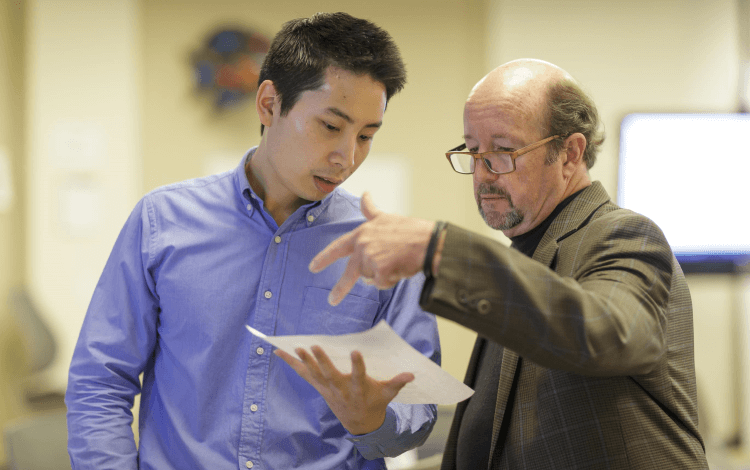 © University of Georgia
---
When Patrick graduated as an undergrad in 1990, he entered a market in recession. The insurance company he started his career with was in a liquidation scenario, and he faced a stalling career.
"I figured I wasn't going to miss anything while the economy was weak," Patrick says. "So, I jumped on that chance to get my MBA."
It's a situation similar today, as the coronavirus pandemic plunged global markets into recession. Patrick thinks now is a great time for an MBA.
"It's much easier early in your career to move and shift job functions," he says. "Doing an MBA right now, you're certain not to miss much job market-wise."
---
5. An MBA opens opportunities beyond finance
Offered the opportunity to do something new, Patrick jumped at the chance. He joined Rapid Ocean Response, a company providing support for ocean-going vessels in case of emergency.
"It's been tough at times, but a really interesting opportunity for me," Patrick says. "I'd say it's tapped into many of the skills I developed on the MBA."
Involved in development functions and writing business plans, Patrick works in an operations role while managing the financial side. It's an example of the MBA's lasting value.
"I believe an MBA adds to anyone's capabilities and résumé," he says. "It's a fantastic asset to have in your back pocket."
Related Content: