Shalini Arulanandam
---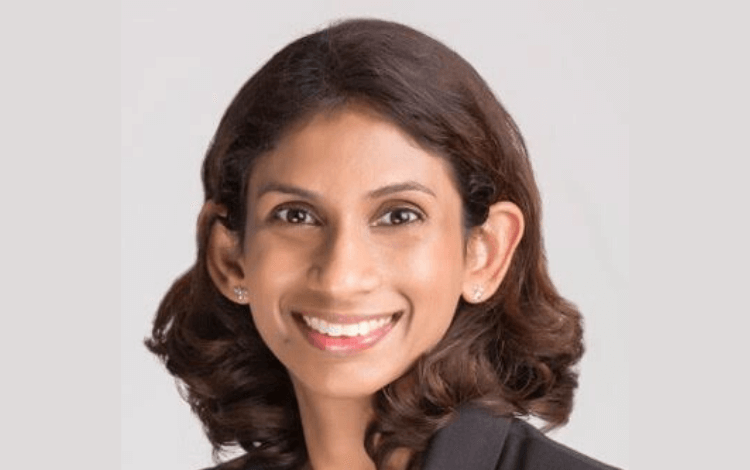 ---
Shalini was the first woman to receive a Singapore Armed Forces (SAF) scholarship to study medicine. After graduating from NUS Medical School, she joined the Singapore Navy as a medical officer.
In 2018, she was appointed as the Chief Medical Officer for the Singapore Civil Defence Force, where she has been working alongside her part-time MBA at NUS.
---
1. Describe your personal brand.
When you move on from this current job, all you leave behind is your reputation, and all you take with you are your friendships.
As such, give your best in everything you do, and always work with your people in mind.
2. Why did you pick NUS?
NUS has always been a huge part of my life: it was where I did my undergraduate studies, met my husband, and studied for all my post-grad exams. So, it holds a sense of home for me and I am confident of its reputation as a University.
Also, I was interested in the MBA specialisation in healthcare management, which was unique among the other local programs I looked at.
3. What has been the stand-out experience of your MBA?
The COVID outbreak fell smack in the middle of my second year. What I was impressed with was how NUS and my lecturers rapidly adapted to the changing regulations every week, gradually stepping down the size of the class and then going fully online.
I didn't think it would be possible, but we part-timers with full time jobs actually managed to navigate the various online platforms and deliver group presentations and projects without any face-to-face contact, even as some of us were going through unprecedented challenges at work.
4. Tell me something about The NUS MBA that others might not know.
The class is curated to have a good mix of nationalities, talents, and backgrounds, and as a doctor with no useful knowledge in business, finance, economics, for example, I was saved by my classmates' deep expertise in these subjects many times.
Doing group work with almost-strangers also forces you out of your comfort zone, and makes you more ready to engage with others outside your tribe in your daily life as well.
5. What advice would you give to other MBA aspirants?
I would advise anyone thinking about furthering their studies to just go for it. There is something about learning something totally new that gives you renewed energy and makes you feel younger, in a way.
---
Related Content: