Business leaders will know that problem solving in the real world is often far more complex than any textbook case study.
Though business theory is a fundamental part of an MBA, business schools are pivoting towards experiential learning, where students are assigned real business projects and problems to work on alongside their studies.
This new style of learning has been linked to higher levels of achievement in exams and student satisfaction, and greater self confidence for MBA graduates entering the workplace.
Here are five ways hands-on MBA learning can boost your career.
1. Put theory into practice
Experiential learning projects offer a unique opportunity to apply the business theory you're learning in the classroom to the real world, and see what works and what doesn't.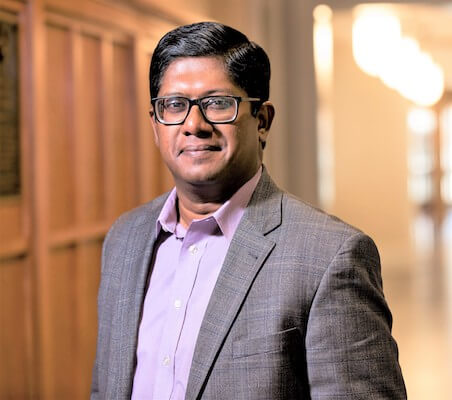 "Classroom learning gives you the building blocks and frameworks to help you organize your ideas," says Dr Santanu Chatterjee (pictured right), a Josiah Meigs Professor of economics, and director of the Full-Time MBA and MS Business Analytics programs are the University of Georgia Terry College of Business.
"But you will only learn to master those ideas if you go out and see how they can be applied in the real world."
Recent Terry College MBA graduate Nathan Stuck says applying the theory he learned in class made that knowledge all the more valuable.
"The experiential side of the MBA helped me approach my research in a new way," he says. "I learned to run mini experiments of the theoretical ideas we developed, to see how they would play out in practice, allowing me to evaluate what was and wasn't working much faster."
Jumping into a real-life project is a great chance to observe the theories used by today's business leaders. This insight can apply to other experiential learning projects, like the MBA leadership fellow program, where students take on a service leadership project for a local non-profit or community organization.
2. Stay at the cutting edge of business
Many of the building blocks of business — such as economics, finance, operations, or accounting — have changed little over the last 20 years.
"On the other hand," says Santanu, "areas like marketing, supply chain, strategy, ethics, analytics, have changed dramatically."
In these more dynamic sectors, experiential learning opportunities allow students to gain skills at the coalface of cutting edge business trends.
"You can't change the textbook overnight," says Santanu. "It's far more rewarding to bring students on board to advise on real problems from corporates and nonprofits based in Georgia."
Through this, Terry MBAs gain insights into local enterprise, such as Georgia's budding fintech scene. The state is home to large employers like First Data and Equifax, as well as startups like Acculynk and Kabbage.
With initiatives like that Capstone FinTech project, MBAs at Terry will gain experience in building solutions and raising revenues in one of the fastest growing, most innovative sectors in today's economy.
3. Build your network
The experience, local knowledge, and contacts MBAs gain from experiential learning often translate into a job offer.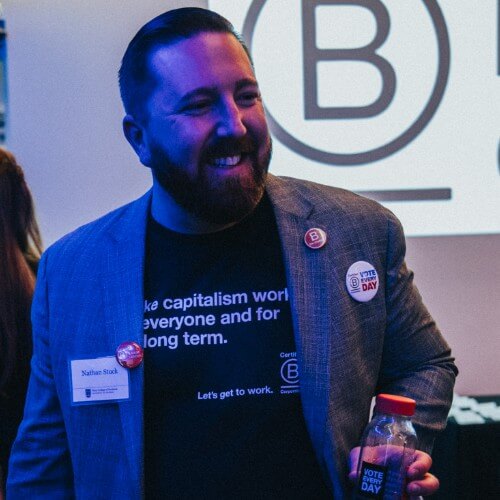 Nathan (pictured right) worked with Ad Victoriam solutions on its B Corp certification as part of his MBA, before joining the company full-time following graduation.
"Hands-on projects really help you grow your network, build professional relationships, and take ownership of your career trajectory early on" he says.
At Terry College, students will work on two corporate projects — one in their first year, one in their second — alongside their summer internships.
Nathan recommends playing the student card as much as possible, reaching out for informal and informational chats with anyone who may be a useful contact.
READ: 3 Steps To Finding Your Dream MBA Job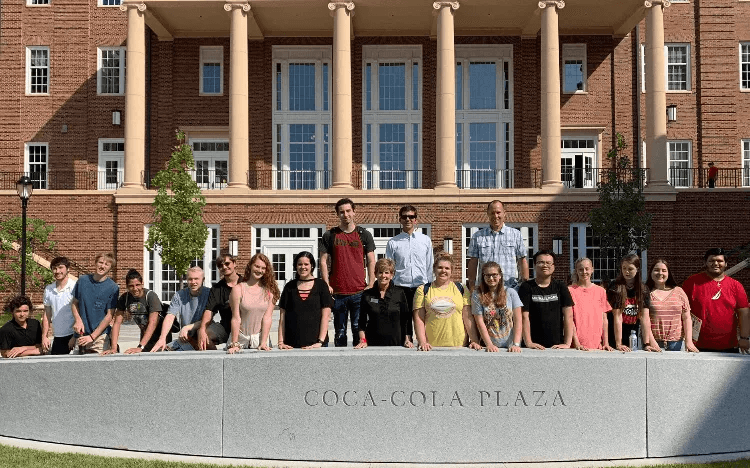 4. Get to know a potential employer
Gaining experience with a specific company can be an extra string in your bow.
"Experiential learning projects are great auditions," says Nathan.
He says working on real projects during your MBA is a chance to become acclimatized to the working environments you are aspiring toward, and understand the expectations of prospective employers.
"Working with Ad Victoriam throughout my MBA made me sure I wanted to work for a company like that," says Nathan, adding he developed a relationship with the CEO from the outset, and throughout his MBA assignment.
Nathan is now director of corporate culture —responsible for driving new impact initiatives through the company. His prior knowledge and understanding of the office environment has paid off no end.
5. Make a social impact
When working in theory only, business decisions can be diverted from environmental and social factors, focusing only on financial goals.
"Working on real world projects gives our students exposure not only to business problems, but societal problems," says Santanu, who credits experiential learning opportunities for providing a holistic view of business to Terry College MBAs. Initiatives such as the nonprofit board fellows program allow terry students to develop and offer expertise to local nonprofits with ambitious civic goals.
Nathan has now come full circle, starting his own nonprofit, B Local Georgia, which brings together B Corps across the state to deliver ethical business decisions.
He works with the Terry College to provide opportunities for current MBAs to work on his B Corp initiatives.
"Experiential learning is a wonderful opportunity for MBA students," concludes Santanu. "Not only does it give them great exposure, but great stories to tell."
Related Content: