Iris Xue knows a thing or two about doing business in China. She's an MBA graduate from China Europe International Business School (CEIBS) and an MBA case researcher for the school's Case Center.

The Case Center was developed in 2001 with the goal of becoming the world knowledge center for China-specific managerial issues.

MBA students on the CEIBS MBA cover cases developed in house on strategy, corporate governance, marketing, organizational behavior, political economy and the business environment, production, entrepreneurship, and more. Students are given the most up-to-date knowledge on how Chinese companies go global, and how overseas corporations expand into the Chinese market.
---
China-focused MBA case studies
The core education on the CEIBS MBA covers strategy and entrepreneurship, economics and decision sciences, finance and accounting, marketing, and organizational behavior and HR management. At first, Iris (pictured right) explains that it's not always easy to draw a line between each academic area.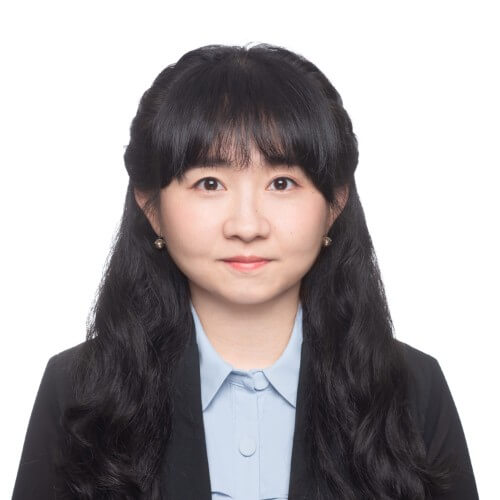 The case method of teaching allows students to spot threads between the challenges facing different industries and corporate functions, she adds—digital transformation, for example, is a challenge facing companies and functions across industry.
The China focus of the CEIBS Case Center means that MBA students at the school are exposed to the latest research about overseas companies entering China, and Chinese companies going global.
Leaders from the case companies give lectures and talks to students in the CEIBS MBA classroom about the paper, their background, and industry insights.
One of Iris's favorite cases focused on Chinese video sharing platform, BiliBili. The case looked at whether platforms should focus on what gave them their original competitive advantage, or if they should embrace the mainstream environment and expand.
"Through the discussion of another company and industry students can draw their own conclusions and takeaways that they can apply to their own businesses," Iris says.
Students learn about the business models that have emerged in China and allow companies to thrive domestically. Think of WeChat, which besides an instant messaging service provides users the ability to buy goods and services, transfer money, take loans, pay bills, and book movie tickets.
"These models are rooted in China's business environment and culture," Iris says, "because people want to collaborate with each other and do things in an instant."
---
MBA case study: Health and Happiness International Holdings Limited
Iris is a co-author with Emily David, assistant professor of management at CEIBS, of an MBA case on consumer goods firm, Health and Happiness (H&H) International Holdings Limited.
The case was noticed as an outstanding case and awarded a Second Prize in the Global Contest for the Best China-Focused Cases. A CEIBS case, 'Daddy Lab: A Chinese Social Enterprise's Dilemma', was also awarded the Best Case Award, and another, 'Navigating EtonHouse through Crises: The Paradoxical Leadership of Ng Gim Choo', was awarded a First Prize.
The H&H case looks at the challenges facing H&H as it expanded from a single-product company in China to a global group encompassing multiple brands, following a series of acquisitions.
The company faced challenges around cultural integration. The founder and CEO was also debating moving aside for Laetitia Garnier, a female leader with rich business management experience who's been with H&H for nearly 10 years.
Emily explains that there are three key learnings she expects MBA students to take from her case:
- To understand the impact rapid mergers and acquisitions (M&A) and global expansion have on organizational culture, and to learn how instilling strong visual and verbal cues can help bring together diverse employees.
- To identify the complexities involved in CEO succession and ascending the ranks as a female leader—highlighting that subcutaneous similarities are often much more important than surface-level differences.
- To understand how adopting a glocal approach while carefully consolidating the central corporate culture can act as an effective dual-prolonged approach for cross-cultural management at a global firm.
"Part of the case plan actually involves stepping into the shoes of the CEO to design the new corporate values and symbols that will serve to create a new identity while simultaneously respecting both the tradition of the founding company and the strong brands of the acquired companies," Emily explains.
"This helps the students to get practical experience thinking through these high-level decisions before they learn how this happened at H&H."
A simulation exercise in the MBA's Leadership Journey module also gives students practice in affecting organizational change following an M&A. Company trips offer CEIBS MBA students the opportunity to see first-hand how Chinese organizations have made a success of going global or overseas companies a success of entering China.
"I think in either case the primary challenge is understanding the true wants and tendencies of the market you are trying to enter," explains Emily. "In failure cases, so often the breakdown can be traced to not trusting and empowering local teams enough.
"Whether the foreign teams are transplanted, acquired, or built from the ground up, it is essential that the headquarters is not too headstrong about how it wants things done without first soliciting their opinions."
Although most executives say they are open to suggestions, Emily says in practice many companies expanding abroad tend to sacrifice psychological safety for efficiency and standardization. Finding a balance between the two is a challenge, but crucial. "It takes time and sacrifice to achieve, as we see in the H&H case."
And Emily points out that CEIBS is well placed to tap into first-hand knowledge of how companies are overcoming the most pressing challenges facing leaders doing business in China.
"Being situated in the hub of Shanghai within the richest network of China executives gives us both an edge and a responsibility to provide real examples of doing business in China for our students and the world at large."
Related Content: