Mark Cuban and Barbara Corcoran, investors on the hit US reality TV show Shark Tank, have criticized the usefulness of the MBA in the business world. But it can't be a coincidence that a number of MBA holders have secured lucrative investment deals with the show's sharks.

An MBA provides the perfect starting point to hone your problem-solving abilities, business acumen, and innovativeness—essential attributes for a successful entrepreneur.

So which Shark Tank entrepreneurs have MBAs? If you're interested in seeing where an MBA could take you, check out these five successful Shark Tank entrepreneurs with MBAs.
---
Shark Tank Entrepreneurs With MBAs
---
1. Kevin O'Leary, MBA, Ivey Business School, Western University
Shark Tank investor and entrepreneur
Shark Tank entrepreneur and host Kevin O'Leary, also known by his alias 'Mr. Wonderful', amassed his fortune from selling his software firm SoftKey Software Products to Mattel in the nineties. Since then, Kevin's increased his wealth through venture capital and mutual fund management.
You might be surprised to learn that he credits his MBA at Ivey Business School not for making him into the shrewd businessman he is, but for providing vital networking opportunities that have made him into a well-connected entrepreneur.
Kevin's also an environmentally conscious investor: he's in the process of creating a sustainability collective in the cryptocurrency sphere, bringing together governments and corporations that are finding more sustainable ways to mine digital currencies.
---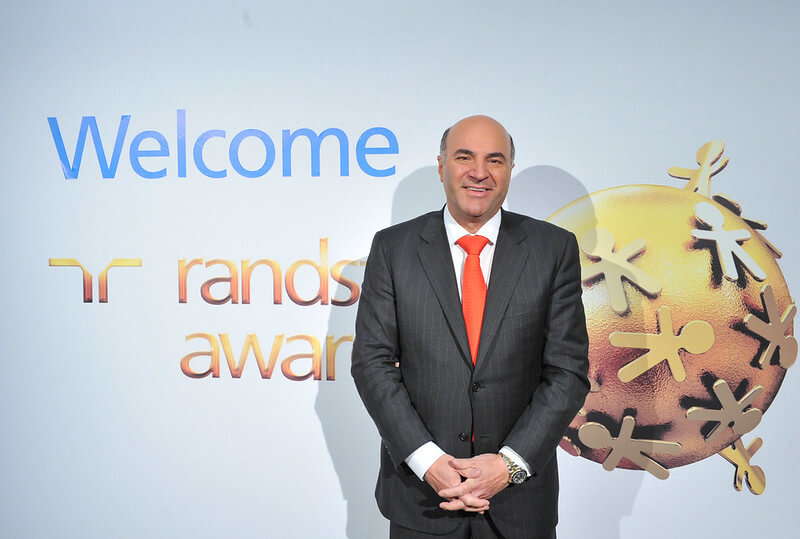 This image is credited to ©Randstad Canada and used under this license.
---
2. Sarah Apgar, MBA, Tuck School of Business, Dartmouth College
CEO and founder of FitFighter
This Dartmouth College Tuck School of Business MBA served as a second lieutenant in the Iraq War and entered the Shark Tank in 2020 with more than just a few talents in her arsenal.
On the Tuck MBA, Sarah would have rubbed shoulders with an array of future business leaders, with many CEOs counted amongst Tuck's successful MBA grads.
Sarah leveraged her military and firefighting experience to develop FitFighter—a fitness program aimed at those in the military, coaches, sportspeople, and more. The brand's USP is the use of a free weight made from steel and a real firehose, with Sarah's company offering additional home exercise sets and guided workout programs using the weight.
Shark Tank guest host and entrepreneur Daniel Lubetzky jumped at the chance to offer Sarah $250,000 for a 25% share of her brand, which Sarah happily accepted.
Amidst the COVID-19 pandemic, Sarah's company has been fighting fit due to a surge of interest in home workout kits and fitness programs.
---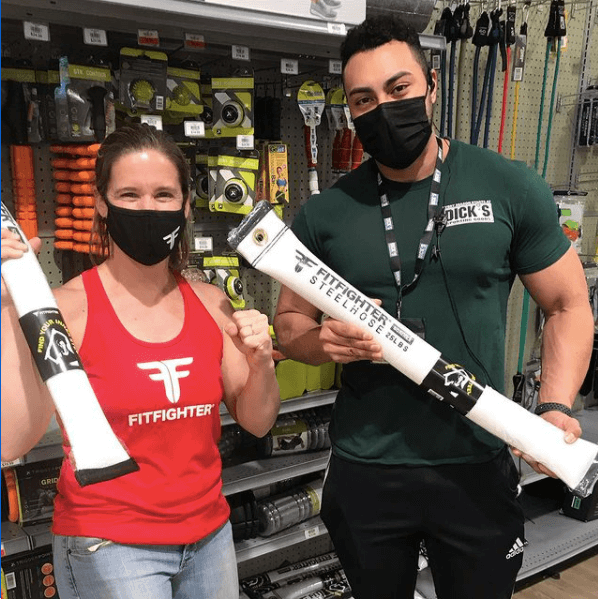 This image is credited to ©sarah.apgar Instagram
---
3. Juan Salinas, MBA, Rutgers Business School
Founder and CEO at P-nuff Crunch
This Rutgers MBA and food science PhD introduced his plant-based snack, P-nuff Crunch, to the Shark Tank panel in 2020. It was his passion for health and fitness that led him to notice a gap in the market for a snack that's both healthy and tasty.
Juan was no stranger to a competitive environment when he made his debut on the show. He previously won a business plan competition at Rutgers for his startup Perfect Life Nutrition, the creators of P-nuff Crunch, receiving a cool $20k to kickstart his venture.
On the show, Juan accepted Shark Tank entrepreneur Mark Cuban's investment offer of $400,000 in exchange for a 25% stake in Juan's company.
---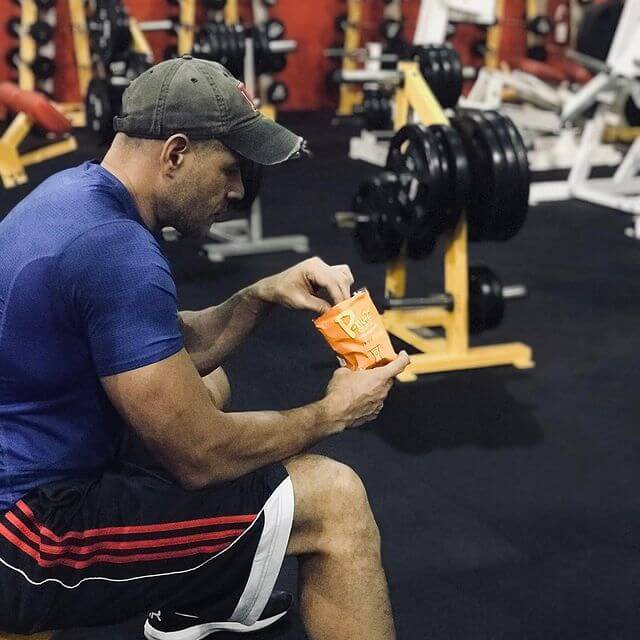 This image is credited to ©juanpnuff Instagram
---
4. Nadine Habayeb, MBA, Olin Business School, Babson College
Co-founder and CEO of Bohana
Graduating with an MBA from Babson College, a business school that ranks first for entrepreneurship in the US, is a lot to live up to. But the class of 2017 MBA Nadine Habayeb has exceeded expectations. Nadine introduced her Indian-inspired popcorn snack Bohana, which she co-founded with her business partner, Priyal Bhartiya, to the 'sharks' in 2020. She landed a loan of $200,000, plus 9% interest over three years, in exchange for providing Shark Tank investor Kevin O'Leary with 8% equity.
Babson College offered a perfect starting place for Shark Tank entrepreneur Nadine. The school offers courses in food entrepreneurship, where MBAs can develop their business ideas through Babson's Quick Service Incubator events. Here, students can try out Shark Tank-style pitching sessions to a panel of experts, receiving advice on advancing their product.
---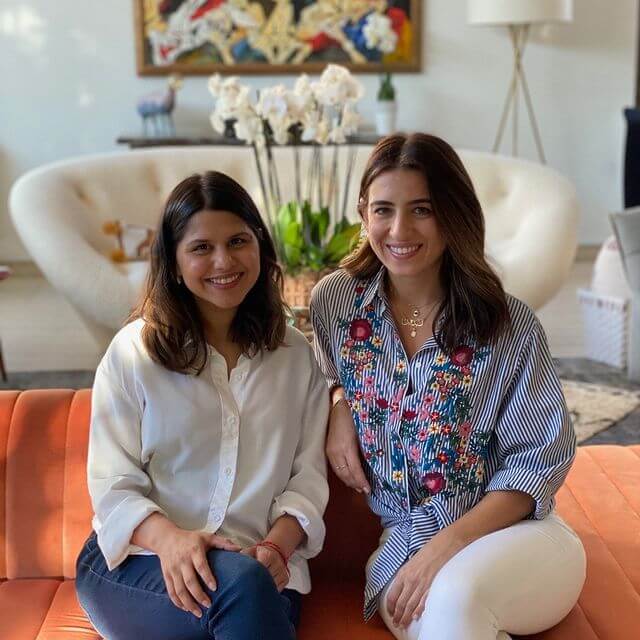 Co-founders Priyal and Nadine. This image is credited to ©bohanalife Instagram
---
5. Brian Shimmerlik, MBA, Stern School of Business, New York University
Co-founder and CEO at Vengo Labs
NYU Stern alumnus Brian is the co-founder of Vengo Labs. With the help of his aerospace engineer business partner, Steve Bofill, Brian developed sleek and compact digital vending machines, which also function as advertising platforms, attempting to bridge the gap between consumers and companies.
Brian and his co-founder's innovative idea wooed the 'sharks' back in 2016, with Shark Tank entrepreneurs Kevin O'Leary and Lori Greiner offering a staggering $2 million in funds to build Brian's startup.
Brian's entrepreneurial spirit was likely fostered at NYU Stern—a business school with strong links to New York's startup community.
---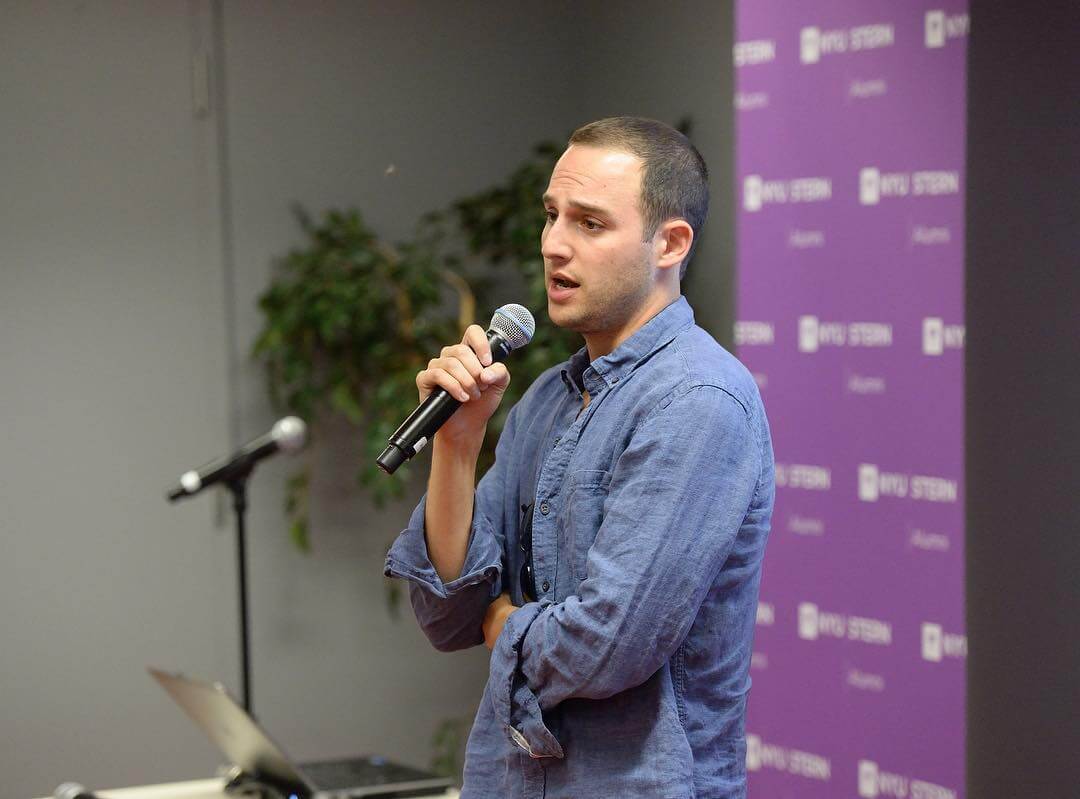 This image is credited to ©bshimmers Instagram
---
If you fancy swimming into the notorious Shark Tank, pursuing an MBA could be a great way to practice your entrepreneurial skills alongside a group of like-minded people. But don't expect an MBA by itself to land you a deal with the 'sharks'—you'll need to arrive armed with a unique business idea and a well-mapped out business plan to avoid getting bitten in the Shark Tank.
---
Next Read:
5 Famous MBAs Who Have Changed The World
---
*Main image credited to ©Ontario Chamber of Commerce and used under this licence.