Entrepreneurship is the backbone of the Mexican economy. Small and medium sized companies (SMEs) led by entrepreneurs provide over 70% of jobs in the country.

Hailing from Ecuador, Sergio Chamba is one of those entrepreneurs, and a soon-to-be graduate of the full-time MBA in Innovation and Entrepreneurship from EGADE Business School.

He's used the expertise, network, and confidence acquired during the course to become involved in Mexico's budding startup sector.
---
Why an MBA in Innovation and Entrepreneurship?
Before he enrolled in the MBA in Innovation and Entrepreneurship, Sergio worked as IT director at the cybersecurity and IT infrastructure startup Harso Technologies. The company helps businesses choose, implement, and optimize software and hardware solutions to their security concerns.
Sergio is involved at every step of the process, from initial conversations with prospective clients to the designing of the solution itself to customer aftercare.
Although he was leading an already successful company, Sergio wanted to deepen his knowledge of business operations and sharpen his management strategy.
"[My business partner and I] made a lot of mistakes, way more than I would like to admit, when we started managing the company," he explains. "We didn't know how to execute certain things, or how to properly measure outcomes."
That's why Sergio turned towards EGADE's MBA in Innovation and Entrepreneurship, which he believed would help him become a more meticulous and resourceful leader. "I wanted the guidance that an MBA provides," he adds.
In addition to general guidance about navigating the key technicalities of a business, from finance to strategy, the program offers venture capital pitching sessions, workshops with industry leaders, and trips to major entrepreneurship hubs including Tel-Aviv and Silicon Valley.
"[Those opportunities] have opened up our view of what's possible within the realm of business," Sergio reflects.
EGADE is also the top-ranked business school in Latin America according to the QS Global MBA rankings—which Sergio took into consideration when choosing the program. "I always try to be the best in what I do, and for that reason, I looked for the best school I could go to," he says.
---
Realizing startup dreams
Not only did Sergio want to refine his management skills to better lead his company—and innovate within this existing structure—he also wanted to learn how to launch his own venture.
The program's emphasis on entrepreneurship, and the many workshops and conferences it offers that can help get a project off the ground, caught Sergio's eye.
"Before I applied I didn't know anything about how to pitch an investor, how to create a pitch deck and everything else that is needed for a new venture to start," he says. "I had so many ideas for different companies, but I didn't know if those ideas were going to be profitable or successful."
Two classes in particular helped Sergio figure out the answers to those questions: a module on how to cultivate an entrepreneurial mindset and a module on finance for entrepreneurs.
"That taught us what is needed for a new startup to work. Not only do you need a good idea, but also the ability to execute it," he says.
Those two modules were both the greatest highlights and the biggest challenges of the course for Sergio. "It was so much information we had to digest. It was very demanding, way more than I expected," he says. "But the knowledge that we gained from the course has been so valuable to us."
---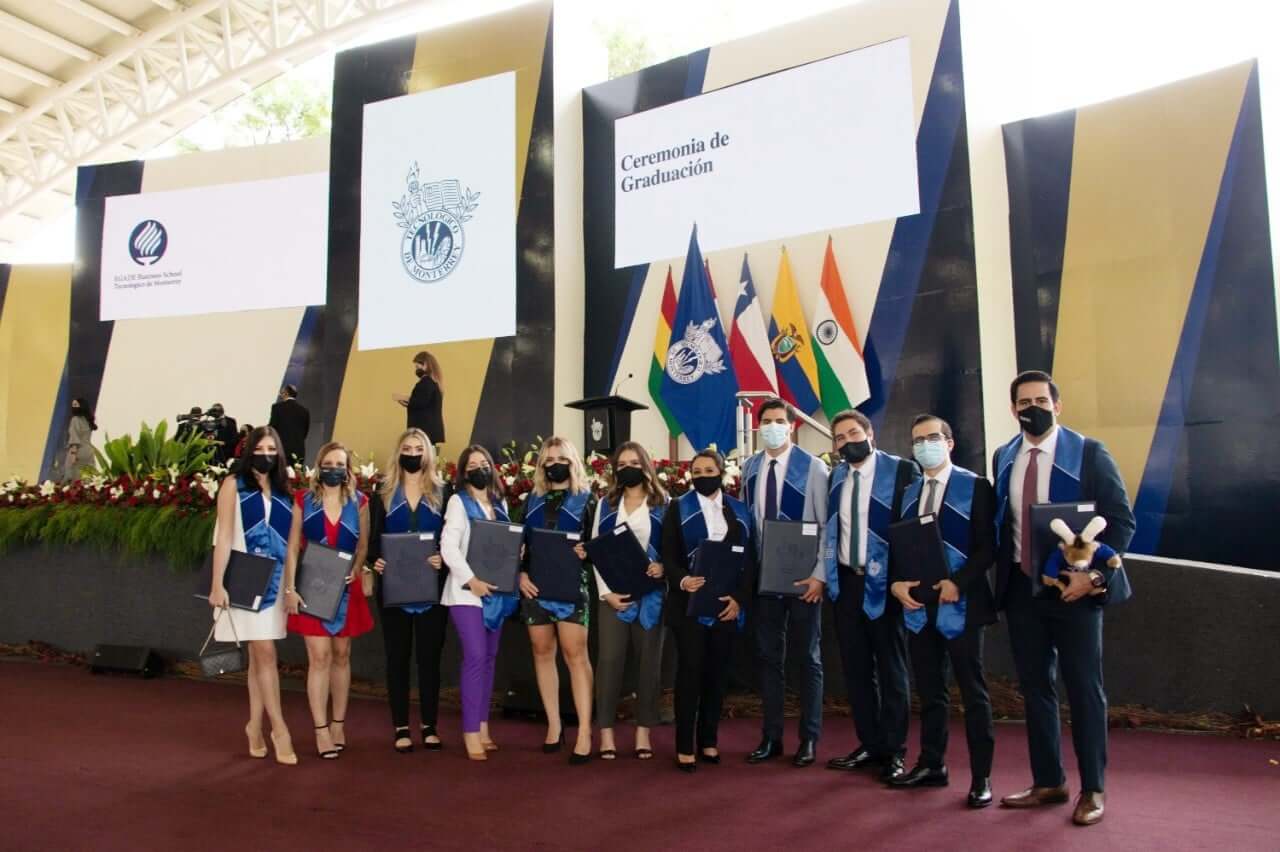 ©EGADE Business School via Facebook
---
What the future holds for Sergio
With only a few weeks left in the program, and four months until graduation, Sergio has started to implement those teachings in his own career.
At Harso Technologies, he's looking into new avenues for the company to evolve in the right direction. Although he hasn't gone back to work full-time yet, he's looking at finding the right marketing strategy to help the company grow and move forward.
Thanks to the entrepreneurial skills he picked up at EGADE, Sergio is also planning on launching his own sustainability startup with a classmate.
The idea is to make sheets out of the plastic that sits in recycling warehouses, and use them to replace the wood used in construction—which is chemically treated, used to form the structures within which concrete is poured, and then discarded.
This new venture would both give a second life to unrecycled plastic and provide an alternative to a construction model that contaminates the environment.
"We already have a prototype," Sergio says. "We started off in Colombia, and eventually as we polish the production process and the supply chains, we can replicate the business model here in Mexico."
The next few months are guaranteed to be very busy for Sergio and his classmate, as they get ready to contribute to Mexico's thriving entrepreneurial sector.
Reflecting on the past year, Sergio concludes: "This MBA was definitely worth the time that I've invested."
Related Content: