Before you start your MBA you want to be in the best position possible, don't you?

You'll want to nail your MBA application, build your critical thinking skills, and fit seamlessly into the MBA classroom. That's where your MBA reading list comes in.

From learning about the dangers of authoritarian leadership to persuading the MBA admissions committee that you're the perfect fit for their school, BusinessBecause has rounded up the best books to read before your MBA, drawing on the expertise of professors, admissions consultants, and our very own team of BusinessBecause writers

Here's 19 books to add to your MBA reading list:
---
The Daily Drucker

Author: Peter Drucker
Recommended by: Petia Whitmore, founder, My MBA Path, MBA recruiting and admissions expert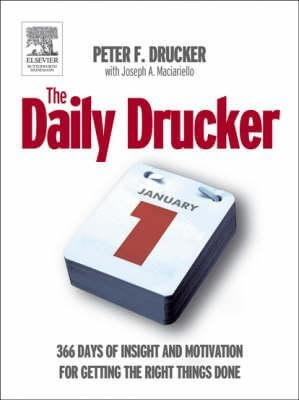 In our quest for the next big thing—the next innovation, the next platform, the next trend—we sometimes forget that some of the greatest ideas came well before us.
Peter Drucker was and continues to be one of the most influential thinkers in the field of management and the important thing about his ideas is that they have withstood the test of time. I like to open the book at random and use the inspiration I find to stimulate my thinking and imagination that day.
---
The Catalyst: How to Change Anyone's Mind
Author: Jonah Berger
Recommended by: Barbara Coward, admissions expert and consultant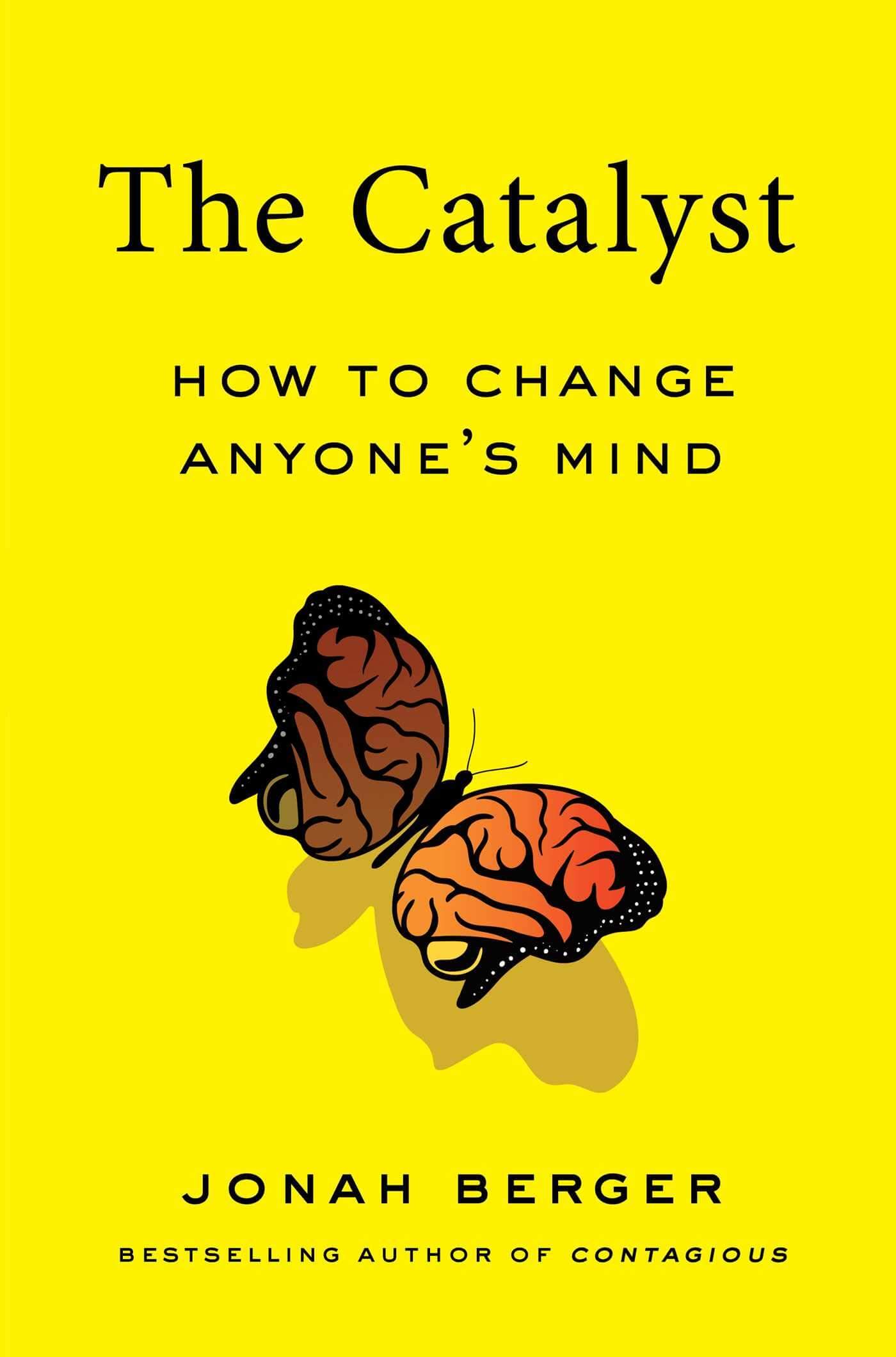 The admissions process is ultimately an act of persuasion. While some applicants have an easier sell, others with lower test scores, poor academic performance, or questionable resume gaps will have a tougher time to change the mind of risk-adverse admissions officers.
As a result, applying to business school is about knowing the perspective of the reader as well as knowing about yourself. This book will help you understand the five barriers that inhibit change so you can present a compelling argument that addresses your strength and weaknesses.
---
1984
Author: George Orwell
Recommended by: Shannon Cook, writer, BusinessBecause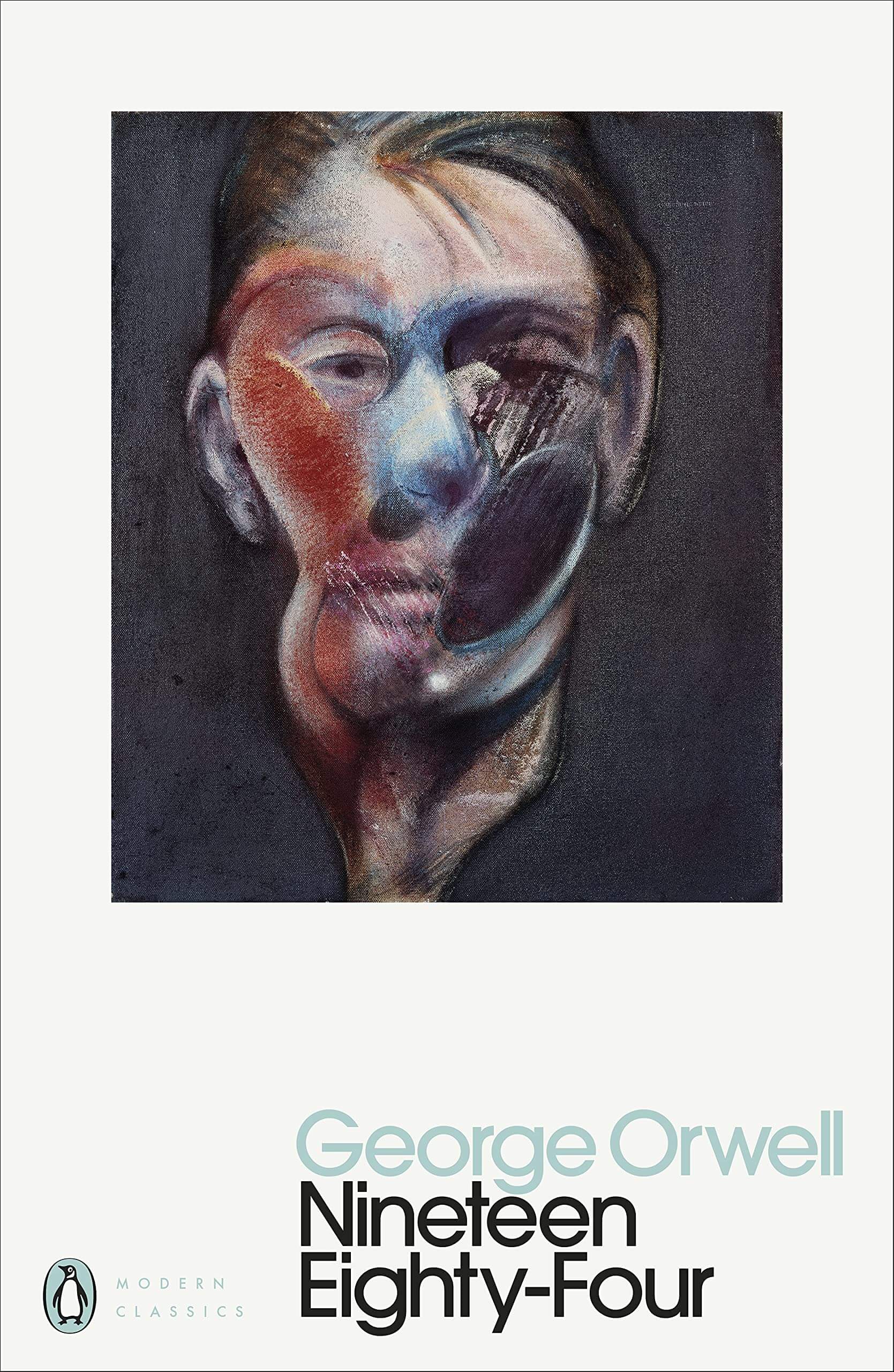 Set in a dystopian society governed by the omniscient 'Big Brother', the characters of 1984 inhabit a dreary, technological world where even their thoughts are policed.
While readers can interpret the twists and turns of 1984 in many ways, the lessons you'll learn in Orwell's classic are transferrable to a business and managerial context.
The novel explores how abuses in power by those at the top have a direct impact on the creativity and individuality of those at the bottom. In a workplace, and world, that's ruled by fear of punishment, the despotic leaders leave workers with little room to practice free choice and thinking.
As a result, 1984 offers an extreme business lesson for MBAs by exploring the dark side of leadership.
---
Range: Why Generalists Triumph in a Specialized World
Author: David Epstein
Recommended by: Ryan Price, host and founder of MBA Secrets & BusinessBecause MBA Newcomer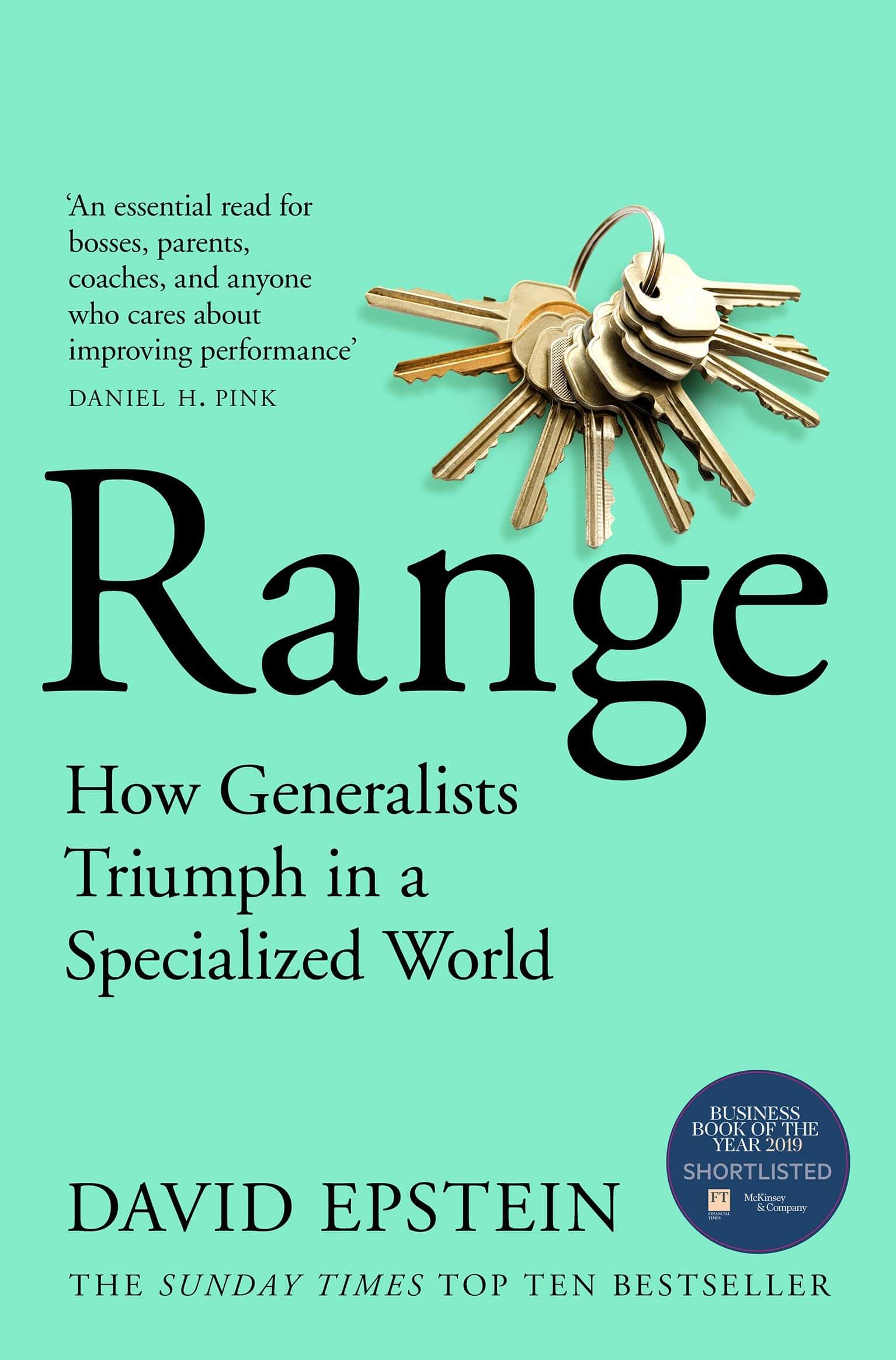 If you are at all like me, you may not have an exact roadmap for what you want to do or where you want to go professionally.
At 27 years old and heading into business school, this lack of surety troubled me. Then I read Range by David Epstein, and I highly recommend it to you as well. Even if you're certain of what your next steps are.
Range is an eye-opening book that describes the benefits and strengths associated with dabbling in several industries, roles, interests, classes. We're usually accustomed to hearing about the need for specialization, and we often hear the "be the best in the world at whatever you want to do" type of advice.
There's obviously nothing wrong with that, but there's also nothing wrong if you don't feel like you're even on the path to getting there. I start my MBA program this Fall, and I'm approaching it much differently after having read 'Range'.
---
Influence: The Psychology of Persuasion
Author: Dr Robert Cialdini
Recommended by: David White, founding partner and admissions consultant, Menlo Coaching
I recommend that MBA students read Influence, by Dr. Robert Cialdini. The core of the MBA is developing the soft skills required to lead a business, and understanding the psychology of persuading others to cooperate with your goals and plans is a critical skill for MBA graduates.
---
What to Do When it's Your Turn (and it's Always Your Turn)

Author: Seth Godin
Recommended by: Petia Whitmore, founder, My MBA Path, MBA recruiting and admissions expert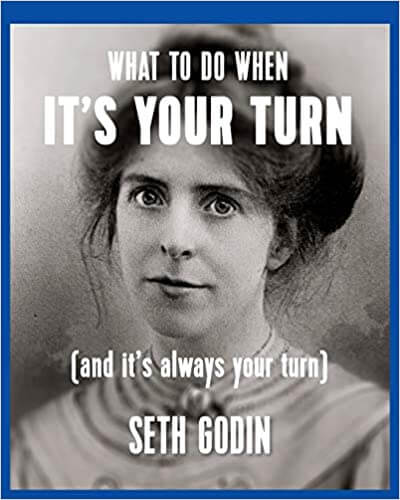 I believe inspiration is the most important resource we business leaders have. This book by Seth Godin will stir you to think of your actions and limitations in a whole new light.
---
The Personal MBA
Author: Josh Kaufman
Recommended by: Matt Kefford, writer, BusinessBecause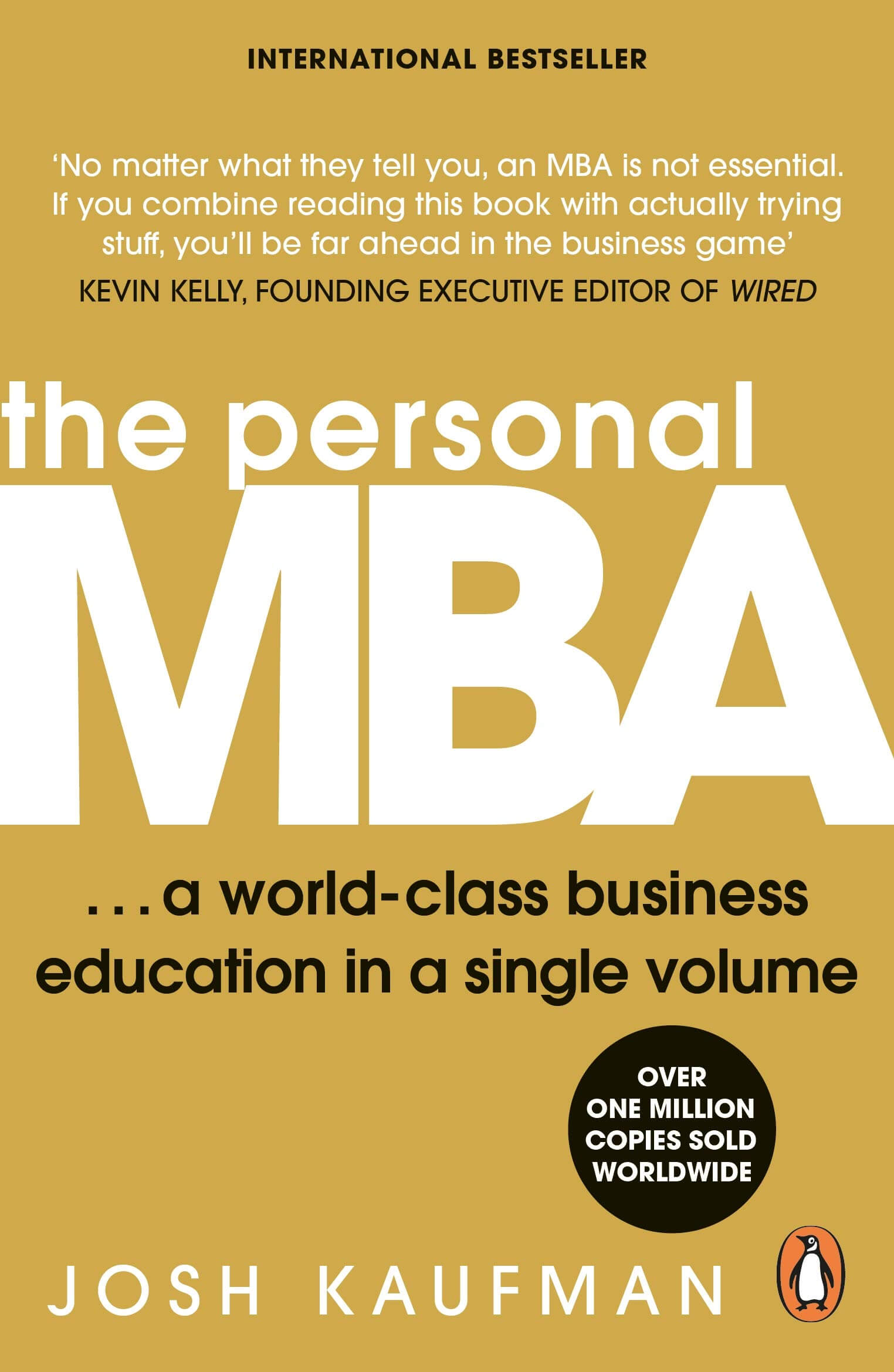 During your MBA you'll be introduced to a wide array of topics and business principles and understanding all of them is a tough feat.
Getting a head start before you arrive with this book, which explains many of the fundamental principles you'll learn at business school, is a good starting point. While the author sees the book as an alternative to an MBA, I see it as a great way to supplement your business education.
---
Dare to Lead: Brave Work. Tough Conversations. Whole Hearts.

Author: Brené Brown
Recommended by: Stacy Blackman, president, Stacy Blackman Consulting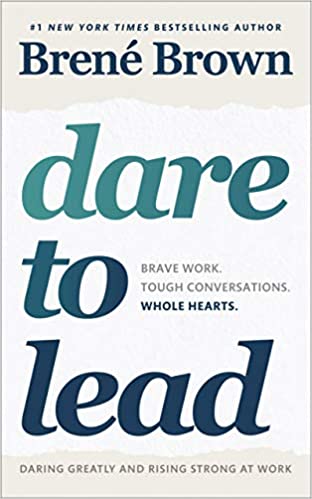 Author Brené Brown's Ted Talk titled The Power of Vulnerability is a window into her insightful perspectives. I recommend watching that first and then, if you want to learn more, download Dare to Lead. In this book, she defines leadership as vulnerable, values-based, trusting, and resilient.
The four-part book includes: Rumbling with Vulnerability, Living Into Our Values, Braving Trust, and Learning to Rise. In the ever-changing and uncertain times ahead, leaders will benefit from Brené Brown's self-reflective framework.
---
READ: 8 LinkedIn Learning Courses To Do Before Your MBA
©vzphotos / iStock
---
Shantaram
Author: Gregory David Roberts
Recommended by: Sam Weeks, MBA admissions consultant, Sam Weeks Consulting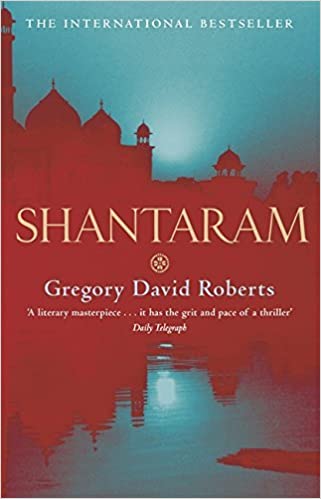 Another one to add to your MBA reading list, I read Shantaram while slouching against my Harley Davidson in the sugar cane fields of Eastern Australia. It was my last motorcycle trip before starting my MBA. I was preparing to join a new community, and, behind the Ray-bans, I was petrified.
I had no idea whether I would fit in. Newly-admitted MBA candidates may recognize this tingling fear and excitement. If that's you, read Shantaram before starting your MBA. It's a true story of blood and grit, of fighting and backing yourself in whatever situation.
It'll remind you what can be achieved with a heavy dose of determination. And, before you start networking, it'll remind you that one ride-or-die friendship is worth 10 self-serving 'contacts'.
---
The 10-Day MBA
Author: Steven Silbiger
Recommended by: Sameer Kamat, author of Beyond The MBA Hype & Business Doctors & founder, MBA Crystal Ball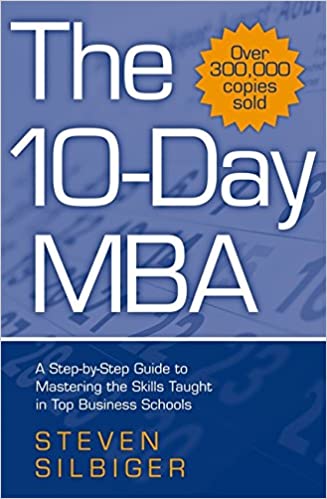 For most folks who're applying to business school, or those who've already got an admit, I highly recommend reading The 10-Day MBA by Steven Silbiger.
In a concise manner, it provides a solid grounding on the basic theory covered in the top business schools. Elite MBA programs are designed to be highly rigorous and fast-paced. Having a basic familiarity with the essential management concepts can help MBA students hit the ground running.
---
Mindset
Author: Carol Dweck
Recommended by: Bara Sapir, founder/CEO of City Test Prep and MindFlow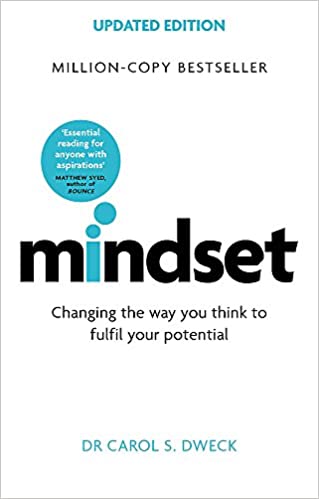 I'd recommend Carol Dweck's book, Mindset. Having a growth mindset is an effective skill not only for one's own success and process/progress, but also for creating and attracting success, positivity and a can-do attitude around us.
Plus: it's contagious.
Learning from mistakes and missteps provide lessons to improve and see ourselves on a growth continuum. Silver linings have sure come in handy in the face of our global pandemic, so the lessons learned, and habits changed to see oneself through this filter, are for the win, and beneficial to take on asap.
---
They Don't Teach This

Author: Eniola Aluko
Recommended by: Chloé Meley, writer, BusinessBecause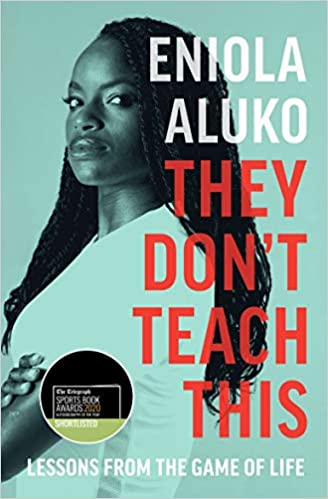 Eniola Aluko is a British-Nigerian former football player, football executive, writer, and UN ambassador for female empowerment.
Her autobiography retraces the biggest challenges she faced throughout her life and career, and the lessons she learned from them. It's an inspirational read that explores themes of identity, failure, and faith, and teaches readers the importance of all three for cultivating good leadership skills.
---
The Color of Money: Black Banks and the Racial Wealth Gap
Author: Mehrsa Baradaran
Recommended by: Jeremy Petranka, assistant dean, MQM program, Duke Fuqua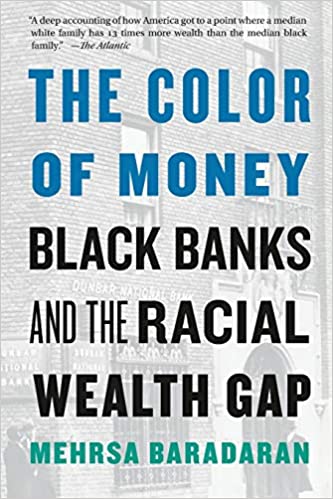 As an economist, I thought I had a strong handle on the US's economic policies since its inception.
This book more fully opened my eyes to the fact that America does not consist of a single economy. Instead, financial institutions and policies exist that have historically and currently lead to the perpetuation of rational inequalities centered on the persistence of the wealth gap.
This book's deep and comprehensive analysis provides a pivotal understanding that every executive, economist, and citizen should understand.
---
Lost in Work: Escaping Capitalism

Author: Amelia Horgan
Recommended by: Caroline Hug, writer, BusinessBecause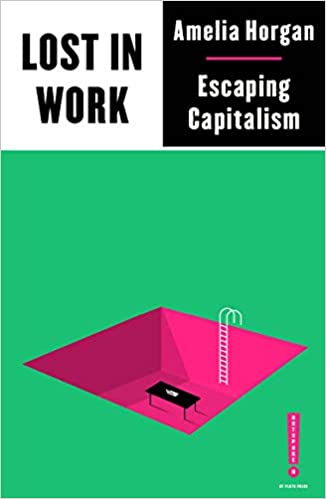 In Lost in Work, Amelia Horgan questions what the term 'work' really means to us. She investigates the paradoxes of new work, sheds light on common social misconceptions surrounding unemployment, and reveals shocking stories from ill-treated employees.
At times comical but also sombre, it encourages young professionals to think differently about work, and confront the pertinent issues concerning how the world is currently run.
---
The Fearless Organization: Creating Psychological Safety in the Workplace for Leading, Innovation, and Growth

Author: Amy Edmondson
Recommended by: Neta Moye, assistant dean and executive director of the Office of Career Services, Maryland Smith School of Business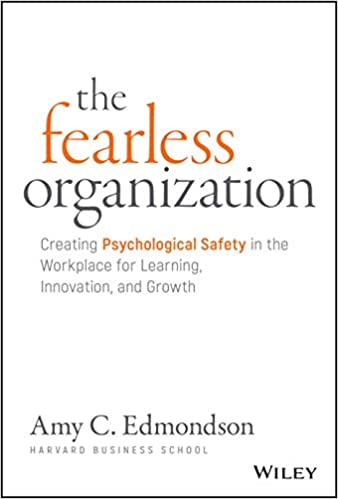 Interest in psychological safety has surged recently, spurred partially by Google's research on what makes great teams at Google. If you are interested in creating a culture that supports taking risks, speaking up, and even making mistakes, this is the definitive book.
It explains the abstract concept of psychological safety from Amy Edmondson's rigorous peer-reviewed research and adds to that a step-by-step framework for bringing psychological safety to life in your group, department, or organization. It's a great next step for fearless leaders who want to create fearless organizations.
---
Factfulness: 10 Reasons We're Wrong About The World—And Why Things Are Better Than You Think
Author(s): Hans Rosling, Ola Rosling, Anna Rosling Rönnlund
Recommended by: Bethany Garner, writer, BusinessBecause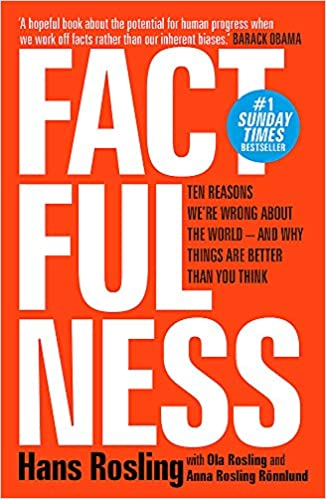 If you need a dose of optimism, it's hard to go wrong with Factfulness. In his final book, the late international health professor Hans Rosling uses data and statistics to challenge the fundamentally biased beliefs that many of us hold about the state of the world.
From poverty rates to population growth to women's education, Rosling examines what he calls the 'secret silent miracle of human progress.'
Factfulness speaks to the power of taking a holistic, data-led view of the world, while stepping back to challenge our own negative assumptions. It's a great read for future MBAs who want to get critical about data and develop the toolkit needed to challenge their current beliefs.
---
The AI Marketing Canvas
Author(s): Jim Lecinski and Raj Venkatesan
Recommended by: Neal Roese, Ph.D., professor and chair of the marketing department at Kellogg School of Management at Northwestern University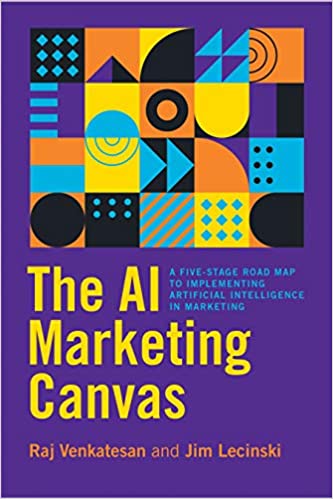 The impact of Artificial Intelligence (AI) on marketing is a game-changer in terms of the capability of personalizing offers, products, and messaging for individual customers at scale.
AI is rapidly becoming a 'must have' rather than a 'nice to have' capability. But if your organization has yet to begin the implementation of AI, it's hard to know where to begin.
The AI Marketing Canvas provides an overarching framework for planning the expansion of AI with the goal of enhancing customer-centricity. With numerous case studies of firms that have completed the AI journey, this book gives readers a roadmap for smart, step-by-step decision making with AI.
---
Predictably Irrational

Author: Dan Ariely
Recommended by: Emily Bianchi, Goizueta Foundation Term Associate Professor of Organization & Management for Emory University's Goizueta Business School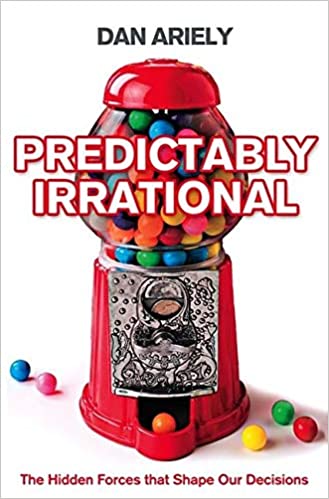 Our minds work in curious but predictable ways. This book helps reveal the strange ticks of our mind and gives us strategies to help us avoid them from leading us astray.
---
The Code Breaker: Jennifer Doudna, Gene Editing, and the Future of the Human Race

Author: Walter Isaacson
Recommended by: Michael Segalla, professor of management at HEC Paris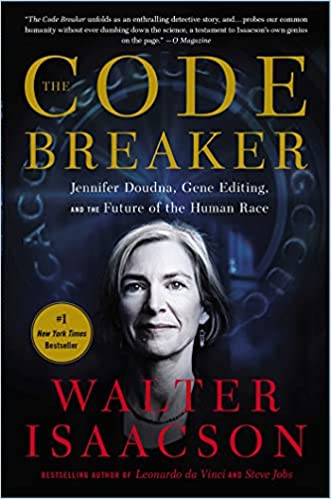 The Code Breaker is a biography of Jennifer Doudna, the winner of the 2020 Nobel Prize in Chemistry for her work on the CRISPR system of gene editing; something a little different for your MBA reading list.
Genetic code editing is hailed as a major breakthrough in science, creating possibilities including making our children less susceptible to viruses and even increasing their IQ or muscle mass. The moral issues dealt with by Doudna, along with the discovery of CRISPR itself, led to her Nobel Prize win.
The potential for innovation posed by CRISPR, and the impact it is likely to have on science in future, means it would be a great subject for MBA grads to be clued up on.
---
Next Read:
10 Online Courses To Try Before Your MBA