Europe is home to many of the world's best MBA programs, offering international classrooms, impressive alumni networks, and access to top employers from McKinsey to Microsoft.

European MBAs—many of them shorter, one-year programs—also tend to be more affordable than their American counterparts.

Pursuing a top MBA in Europe costs around $97k in tuition on average, compared with almost $150k in the US, according to our BusinessBecause Cost of MBA Report.

It's no surprise that five of the 10 most popular countries for business school candidates are located in Europe.

Here's four more reasons why you should study an MBA in Europe in 2022, according to MBA graduates from Spain's top-ranked IESE Business School.
---
1. You'll get access to leading technology hubs during your MBA in Europe
Studying an MBA in Europe means accessing a region brimming with innovative startups and big tech players like Google and Amazon.
At IESE Business School, ranked tenth in the world by the Financial Times Global MBA Ranking 2022, students can leverage the business school's links to top tech companies across Europe. Roughly 20% of IESE MBAs land careers within tech, including e-commerce and major tech companies like Facebook.
In fact, Barcelona was one of the first cities in Europe to implement smart city technology, providing digital technology solutions to enhance mobility, healthcare, housing, and security.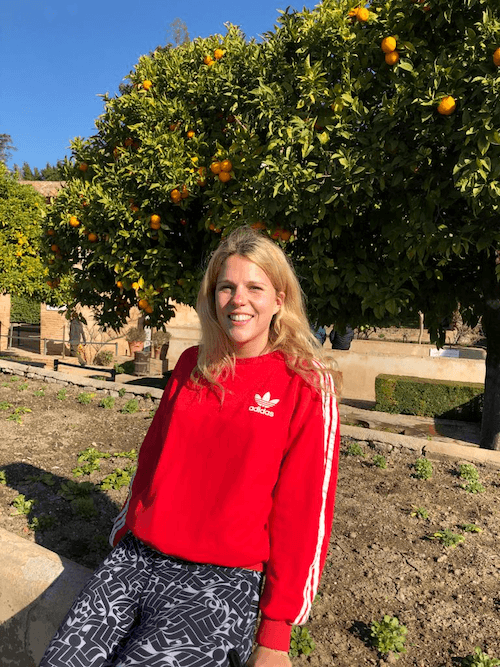 Charlie Porter (pictured), an IESE MBA graduate, pursued an MBA as she wanted to access MBA careers in tech. She says it made sense to study in Barcelona, a city embracing new technologies.
During the MBA, she took courses in data analysis and innovation strategies, while gaining exposure to major tech companies during the London Tech Trek.
"My main learning was that one can flourish in technology companies without a 'technical' background," she says.
After attending Amazon information sessions hosted by IESE's Career Development Centre, and using her MBA knowledge to impress in the interview stage, Charlie secured an Amazon MBA internship.
She's since used her Amazon internship to launch a career as a senior vendor manager in the UK toys team, where she helps five of the UK's biggest toy companies to grow their business across Europe.
---

---
2. By studying an MBA in Europe, you'll be in a region committed to sustainability
For MBAs wanting to forge a career in sustainability, there's no better place to go than Europe.
The European Commission has pledged to invest in sustainable development, which means that those with an understanding of how businesses can help solve climate issues will be in high demand.
Gabriel Gage (pictured), IESE MBA alum, moved from Chicago to London as he wanted to remain in Europe long-term, having been attracted to Europe's commitment to sustainability.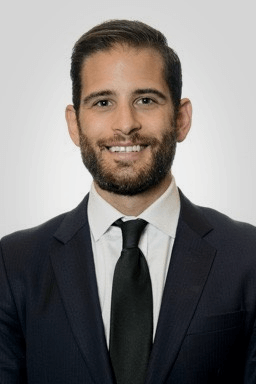 "The big reason for doing an MBA was to make a transition to a career based on a positive impact on society, the economy, and the environment," he says.
With European cities like Barcelona leading the way in sustainable ventures, he says the city offered a great place to learn more about sustainable business.
On the IESE MBA, Gabriel focused on Environment, Social, and Governance (ESG) investing, circular economy, and food and agri-tech, while developing his consulting skills. He also became president of the IESE Responsible Business Club, which holds the biggest student-run conference in Europe.
"I learned that there are many technical experts across the globe who have warned of the impending doom of climate change, but without a business mindset to promote and bring these ideas to market, the facts get lost," he says.
Gabriel has used his MBA skills to launch a career as an ESG and sustainability consultant in Amsterdam, helping private equity and venture capital clients assess their portfolios based upon ESG metrics.
---

---
3. An MBA in Europe will provide huge networking opportunities
MBA programs in Europe are typically very diverse. 85% of international students and over 50 nationalities make up the IESE MBA, so students can connect with MBA peers with vastly different backgrounds and cultures.
On average, IESE MBAs bring five years of experience across sectors like finance and consulting. This will be beneficial for anyone looking to gain insider advice about these industries.
Charlie networked with IESE alumni working at Amazon to gain mock interview experience for her Amazon MBA internship.
"Since Amazon has a very international workforce, I am now far better equipped to work with different cultures," she says.
---

---
4. You'll experience quality teaching on an MBA in Europe
Many of the top European business schools are renowned for their prestige and brand power, attracting leading professors with world-class research expertise.
The IESE MBA program implements the Harvard Business School case method, where students become the protagonists in real-life business challenges, applying their knowledge and experiences to guide their decision-making.
"There is a wealth of knowledge in each class and the case method really brings this out," says Charlie.
The IESE MBA allows students to earn a concentration in international business, finance, entrepreneurship, or data analytics alongside their MBA diploma.
There are also opportunities to study abroad in New York or Shanghai, ensuring IESE MBAs graduate from the program with an understanding of global business challenges.
"Thanks to the IESE MBA, I now feel that I can work in any sector, country, or industry that I've never dealt with before," says Gabriel.
Related Content: