If you're an ambitious entrepreneur ready to take on the changing business world, then studying an MBA in China may help equip you with the skills to thrive.

China is one of the fastest growing economies in the world, expanding by almost 5% year-on-year in the first quarter of 2022.

The capital city of Beijing is also on the way to becoming a leading global center of science-technology innovation.

These are just a few of the reasons why African entrepreneurs, Kristofine Ekandjo, Global MBA student at Beijing-based Peking University (PKU) Guanghua School of Management, and PKU Global MBA alum, Aminu Ibrahim Hashim, were drawn to an MBA in China.
---
Learning about new business contexts while studying an MBA in China
Much of China's economic growth can be linked to the country's thriving technology sector. Beijing is at the forefront of using cutting edge tech tools—from artificial intelligence to e-commerce services—resulting in exciting tech opportunities for MBA grads in China.
For Kristofine, being able to learn about the rapidly growing Chinese business world while studying was an attractive feature of her MBA in China.
"I've been exposed to various creative and innovative companies during my MBA in China. I learned to admire the Chinese way of conducting business and their strong work ethic," she says.
During the Peking University Guanghua MBA, students can experience China's business environment through company visits and real-world consultancy projects.
Aminu explains that being at the heart of technological advancements while studying in Beijing inspired him to pursue a career at tech giant Huawei as an associate product manager after graduating.
Since this role, he's gone on to pursue entrepreneurial ventures, launching Afroraft Business Services—a China-Africa procurement and consultancy startup that uses digitization to scale small and medium-sized businesses.
"Who wouldn't want to be in China when entering the business world?" he says.
---
VIDEO: Using An MBA To Launch A Startup
---
Boosting entrepreneurial skills during an MBA in China
For MBAs with an entrepreneurial mindset, like Kristofine and Aminu, a hands-on learning experience is key to developing the practical skills necessary to launch a business venture from scratch.
During the MBA in China, students take part in the Integrated Practicum Project, where they work closely with a business on a real-life consulting project and apply skills learned from courses like Financial Accounting and Data Modeling.
Students have previously worked with both local Chinese companies, like Lenovo and Taikang Insurance Group, and internationally-renowned firms like Panasonic, Audi, and AMD.
"Not only did the project teach me how to apply key knowledge I had learned on the course, but I learned practical skills like how to pitch effectively and how to communicate with my team," says Aminu.
In the venture strategy simulation component, MBAs can test their ability to plan and implement business strategy within a competitive environment using computer-based simulations.
---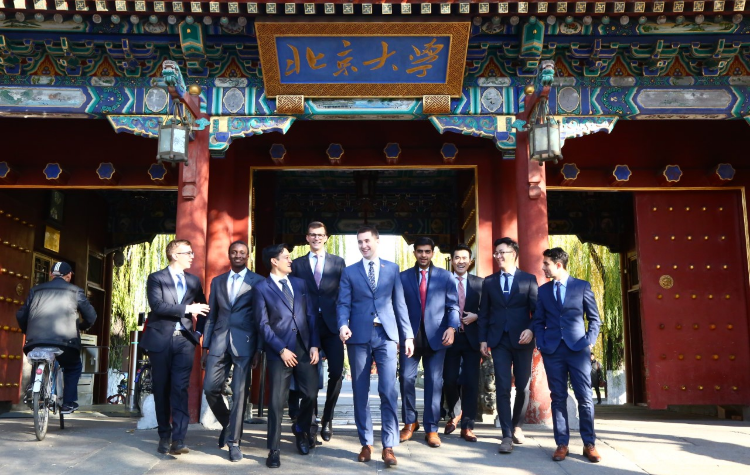 ---
Accessing a global alumni network during an MBA in China
No matter what industry you want to enter—networking is crucial for success in your MBA career.
There are students from over 30 different countries in the Peking University Global MBA. Students bring an average work experience of four years and come from backgrounds like consulting, marketing, and business strategy.
"Working with my MBA classmates was a constant source of inspiration," Kristofine says.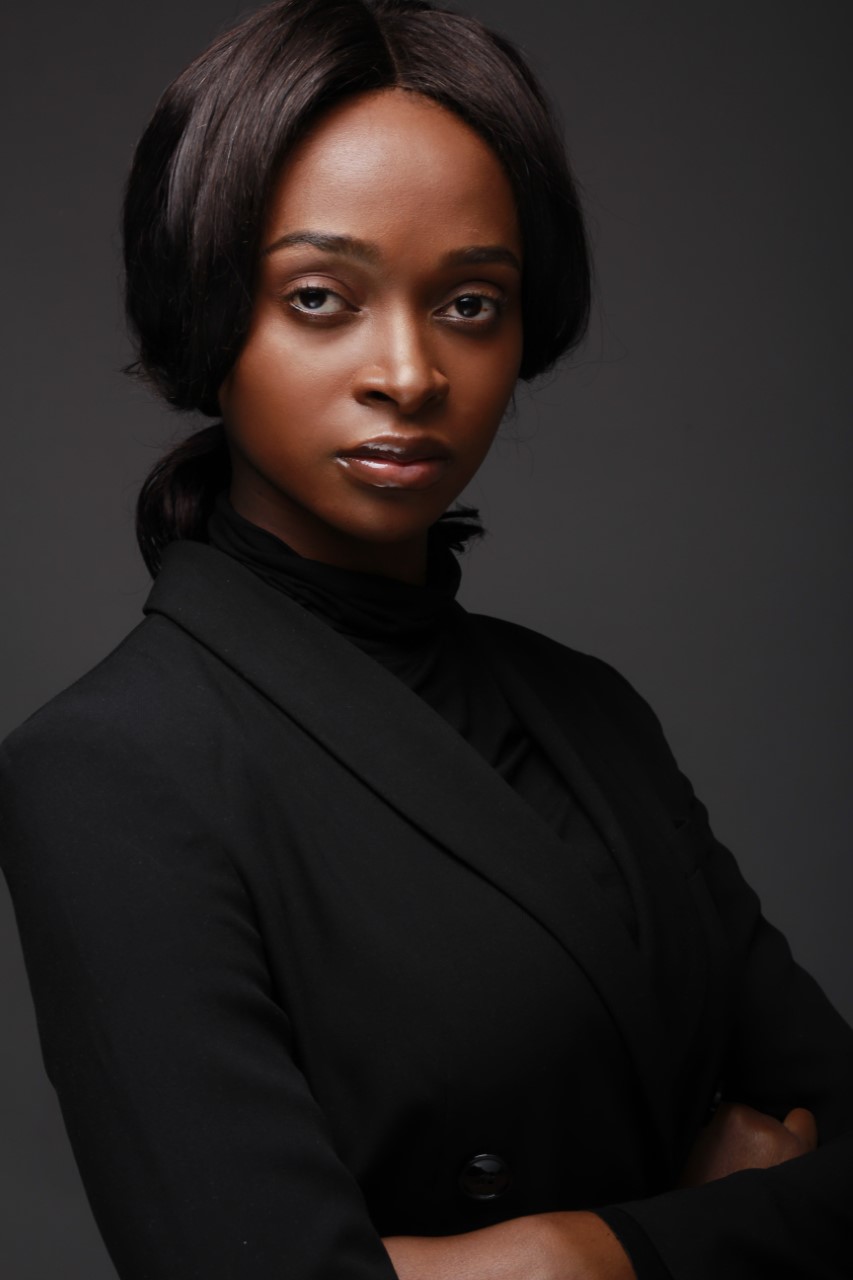 Kristofine is the founder of Tulande Online, an e-commerce startup that allows African-based companies the opportunity to buy and sell their products across the world.
It was during the MBA program that, after speaking with her MBA peers who had worked in different industries and geographies, she was inspired to expand beyond the African continent.
Peking University Guanghua MBAs can also take advantage of career fairs, the Industry Week recruitment event, and alumni events.
The Peking University network consists of 100,000 alumni from over 40 countries across the globe—these alums regularly share their experiences and expertise with students.
"Becoming friends with people from all over the world has given me the best networking opportunity I could have asked for to start my career," says Kristofine.
---
Using an MBA in China to find some of the best MBA jobs around
A total of 135 Chinese companies made the Global Fortune 500 in 2021, surpassing the number of US companies on the list and offering many exciting opportunities for MBA grads across different industries.
Students at PKU Guanghua work closely with the Career Development Center (CDC) who can connect students with professionals across the university's 600 recruiting partners.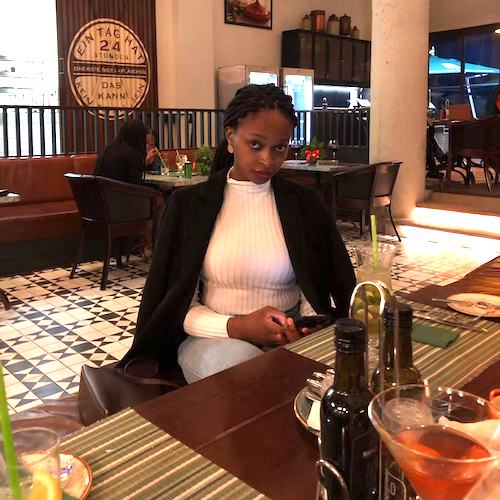 "The careers team were great at sending us job vacancies, getting us in touch with recruiters, and overall offering us the guidance and support we needed to navigate our careers," says Kristofine.
PKU MBA alumni have gone on to start successful MBA careers in China at big-name companies like ByteDance, McKinsey, and Goldman Sachs.
"My MBA experience at PKU has been instrumental in my career journey," says Aminu, who adds that his MBA in China has helped to make his entrepreneurial dreams possible.
Related Content: