Practice, or theory? The typical MBA curriculum offers both—teaching fundamental business concepts while also providing a variety of company visits, team building exercises, networking sessions, guest lectures, and internship opportunities.
These practical experiences offer the chance to apply your newfound skills and gain an insight into key industries. Among the most important are consulting projects—business simulators requiring you to work with real companies to solve key issues.
Consulting projects give you a taste of life outside of the MBA classroom. Working in teams, they enhance your interpersonal and leadership skills. But at EDHEC Business School, MBA faculty take this one step further with a project focused on responsible leadership.
---
Sustainability in the EDHEC MBA
Responsible leadership is at the heart of the EDHEC Global MBA. Students study a curriculum that weaves sustainable issues throughout each module, from finance courses covering impact investment to accounting classes on ESG (environmental, social, governance) reporting.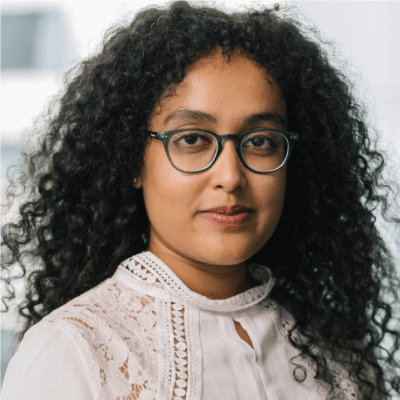 This approach has earned it a spot among the top three schools worldwide for ESG and Net Zero teaching, according to the Financial Times. It's also what attracted Shreeja Nandy, a former mechanical engineer with experience in sustainable design, to the program.
"I chose EDHEC specifically because of the core values around making an impact and stressing the human element of business," she explains. "One of the reasons why I chose this MBA was that I wanted to broaden my impact."
Alongside the curriculum, EDHEC offers international learning expeditions to sustainability-oriented countries such as Slovenia, as well as the Sustainable Impact Challenge—a five-month, group consulting project requiring students to resolve sustainable challenges for firms across a range of industries.
---
Sustainability consulting: Boost your skills and expand your knowledge
The Sustainable Impact Challenge asks students to incorporate all they have learned throughout their studies. Working in teams of five or six, EDHEC MBAs must utilize their theoretical knowledge and practical skills.
"The idea is almost like an open innovation challenge, where teams are meant to come up with innovative solutions to the sustainability problems that companies bring," explains Sandra Richez, director of the Global MBA.
Students work largely autonomously, with professors checking in at various points throughout the year. Each task covers all stages of a project: evaluating the scope of an issue, identifying a solution, and finally working out how it can be delivered.
Shreeja's project involved working with UK-based energy management firm, Schneider Electric, to achieve a circular business model. Within a team composed of individuals from a highly diverse cohort, the project tested her leadership skills and interpersonal abilities.
Tasked with evaluating the firm and finding out where operational and business model changes could be implemented, it was also highly relevant to the course content, she explains.
"It was a very good opportunity to apply all of these concepts and what we had been discussing into practice and also see what was happening in the industry."
Consulting on real-world issues also provides a valuable insight into the challenges associated with bringing theories surrounding sustainable transformation into practice. For example, Shreeja learned that some changes may need cultural transition to be successful, while others can be reliant on new resources or operational changes.
"All in all, it was about how you use your business skills to tackle sustainability challenges, that's the key learning," she says.
---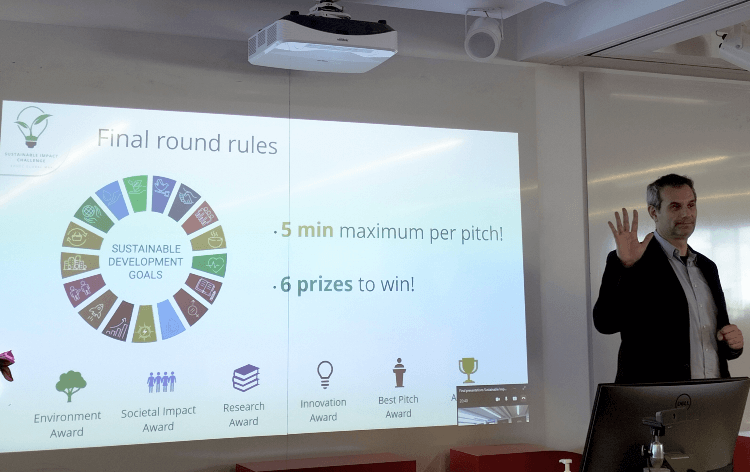 ---
Sustainability consulting: A key step in career development
The Sustainable Impact Challenge culminates in a pitching competition, where students must pitch their solutions to a committee of experts and faculty. Teams can earn awards for the most impactful, ambitious, or well researched project.
An award is a strong addition to any resume, however more important for a student's career prospects is the experience they gain throughout the project, particularly in an area where opportunities are rapidly growing, says Sandra.
"Europe is really leading the world on environmental and sustainability regulation and companies are rushing to keep up. They need help, so it keeps our students on top of that," she explains.
For newly graduated Shreeja, the project has inspired her to pursue an impact-led career in circular strategy consulting. She feels confident the experience she gained will help achieve her goal.
"It gave me very relevant experience and industry exposure," she says. "I can show I have done some work in this and I'm aware of what the different challenges are, challenges that are not just typical to Schneider Electric, but that everybody is facing.
---
How to be a responsible leader
As well as guiding her career choices, the Sustainable Impact Challenge has shown Shreeja what's required when embarking on a career as a responsible leader.
Working on a project that delves into transformation at a business model level proves sustainability should be at the core of your philosophy, she feels.
"Sustainability is not something that is a side effect anymore, you can't plant some trees and be done. For me, one of the core learnings would be asking how you can embed sustainability in your core strategy?" she says.
Likewise, facing myriad practical challenges throughout the project showed Shreeja that sustainable change is something that requires unwavering commitment, from yourself and those around you.
"The intent has to be really clear that you want to make changes and you will do whatever it takes to make them," she adds. "In terms of responsible leadership, everyone has to be involved."
Related Content: