MBA students at Kellogg School of Management at Northwestern University can expect impressive MBA salaries and exciting MBA jobs prospects.

Kellogg is one of the elite M7 business schools, among the most reputable in the USA. The Kellogg MBA ranked sixth in the world by the Financial Times. Notable Kellogg alumni include American senator John Hoeven and Massachusetts governor Charlie Baker.

Kellogg offers a traditional, two-year MBA program, as well as a one-year MBA and its MMM program, a dual degree combining an MBA with an MS in Design Innovation.

So which companies hire Kellogg MBA graduates? And what's the average Kellogg MBA salary?
---
Most popular industries for Kellogg MBAs
---
77.6% of Kellogg's MBA class of 2020 were already employed upon graduation according to Kellogg's latest MBA employment report*, and 91.9% of graduates were employed three months after their MBA.
Kellogg MBA graduates pursue a variety of career tracks, but the most popular industries are consulting, accounting and finance, technology or marketing roles, each of which come with immense salaries and signing bonuses.
Across Kellogg's MBA programs, 36% of the 2020 class chose to pursue a career in consulting. 15% got hired in finance and 28% went into technology jobs. Other industries that enticed the class of 2020 include healthcare (5%), retail (2%) and manufacturing (3%).
---
Companies hiring Kellogg MBAs
---
Consulting firms were by far the biggest recruiter of Kellogg MBAs in 2020, with the Big Three hiring a significant number of the class. Bain took on 28 MBAs from Kellogg, McKinsey took on 36, and The Boston Consulting Group hired 44.
Technology giant Amazon was the biggest Kellogg MBA employer in the tech industry taking on 33 graduates from the business school.
Other notable employers welcoming Kellogg MBAs include Microsoft, Deloitte Consulting, Tyson Foods, Pepsi Co., Google, and Cisco.
---
Average Kellogg MBA salary
---
Kellogg MBA salary prospects are impressive. At the lower end, graduates from the class of 2020 earned a base salary of $62,000. On average, however, the average Kellogg MBA salary upon graduation is almost double that, at $142,857.
Kellogg graduates who progress into c-suite roles go on to earn as much as $250,000. Salaries are reported to be higher for foreign nationals. Domestic graduates at the top-earning quartile earn about $20k less than the top quartile of international graduates.
---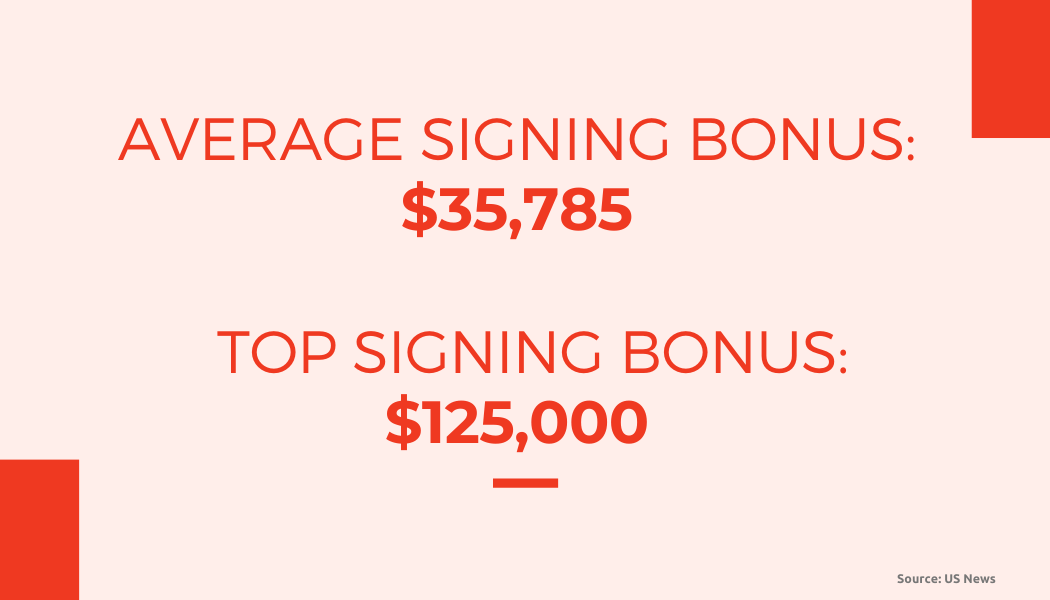 ---
Salaries come with bonuses too; an average signing bonus of $35,785 and a top signing bonus of a whopping $125,000.
Kellogg MBA graduates in finance and accounting or consulting roles earn $50,000 more on average than those in marketing or operations jobs.
---
Kellogg MBA job destinations
---
89.4% of full-time Kellogg MBA graduates in 2020 stayed in the United States, and over a quarter (27.5%) stayed in the Midwest, the region where the school is located.
Salaries for Kellogg 2020 MBAs vary significantly by region. Average earnings in the Mid-Atlantic of the USA come in around the $155k mark, whereas the Midwest average is $147,826. Grads in the Northeast, South, Southwest, and West USA all have an average base salary in the region of $144,000.
---
---
Kellogg MBA careers: McKinsey to nonprofits
---
Kellogg graduates find their way into a variety of industries, following varied and exciting paths. Having graduated in 2005, Michael Clark's MBA got him a job at McKinsey & Company as an associate principal. After nearly seven years at McKinsey, he used his skills and experience to switch into the charity sector.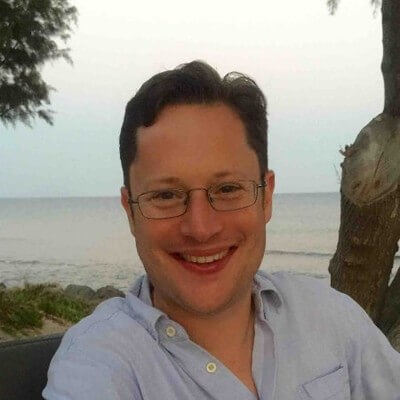 ARK is a UK charity encouraging children all over the world into education. As deputy chief executive, Michael attributes some of his success and experience to his MBA, helping him change the lives of others through his work.
"My MBA at Kellogg helped me to fill skills gaps from the first five years of my professional life whilst also helping me understand my passion for the social sector," Michael says.
"The international network that I built at Kellogg has been greatly supportive over the last 15 years and I had the best year of my life balancing hard work and lots of fun in a beautiful setting with a group of inspiring and wonderful classmates and faculty."
---
Who is the Kellogg MBA for?
---

Kellogg School of Management has strong connections the world's top MBA employers.
If you want to work for a Big Three consulting firm and earn an impressive salary straight out of your MBA, Kellogg has a lot to offer.
If you have high salary ambitions, you'll be able to achieve them in the USA, but be prepared to work a little harder internationally.
Kellogg may be a US school, but thanks to its international reputation you'll build a strong global network on the Kellogg MBA.

*Article is based on data from Kellogg's 2020 Employment Report, for the One-Year MBA, Two-Year MBA, and MMM programs combined.