An MBA isn't an MBA without a return on investment. It's a wasted opportunity. When it comes to life after graduation, reentering the workforce is a priority consideration.

Ania Kowalska-Kubs knows that too well—she's the employer relations lead for the MBA at the University of Cambridge Judge Business School.

Ania is responsible for building relationships with corporate partners of Cambridge Judge. She's a fountain of first-hand knowledge when it comes to understanding recruiters hiring needs, and what you need to do to land top jobs after your MBA.
---
What do employers want from MBA graduates?
The Financial Times' 2018 Skills Gap survey put soft skills high on the agenda. Among the top five skills desired by employers were the ability to work in a team; the ability to work with a wide variety of people; and the talent to build, sustain, and expand a network of people.
"The companies I work with tell me increasingly that soft skills are the most important for a successful employee to make an impact in their organization," Ania explains.
"They are looking for maturity, interpersonal skills, a learning mindset, and entrepreneurial spirit."
Those skills are developed on the MBA, adds Ania, with the Management Praxis course—a detailed assessment of your ability to work successfully in a team—alongside team projects, and live case studies.
---
---
Which industries hire the most MBAs?
Consulting, finance, and technology are the big three destinations for MBA graduates.
A report by McKinsey & Company this year on the future skills gap, though, revealed that currently 25% of the global workforce by 2020 will either need to find new professional activities, or augment their skillset to become technologically literate, and comfortable adapting to cross-disciplinary demands.
Ania admits that Cambridge Judge MBA graduates have shifted their target roles and sectors—fintech and big data are trending, she says.
"Whilst the strong desire to go into consulting continues, we are seeing increased interest in industry roles, in particular, in disruptive technologies.
"Our recent Cambridge MBA Employment report shows that over half of the class secured roles in industry, with 75% of those going into technology, internet, or ecommerce."
Ania says that tech giants Google, Microsoft, and Facebook are still popular targets. She's also seeing more Cambridge MBAs aim for roles in growing startups, or even start their own company—according to a Graduate Management Admission Council (GMAC) survey, 25% of prospective MBA students have entrepreneurial ambitions.
"Cambridge attracts candidates with entrepreneurial ambitions because of our unique place at the heart of Silicon Fen and Cambridge University. An 'entrepreneurial mindset' is an attribute we are increasingly seeing on recruiter wish lists."
Silicon Fen, also known as the Cambridge Cluster, is the region around Cambridge home to a large concentration of high-tech businesses focused on software, electronics, and biotechnology.
---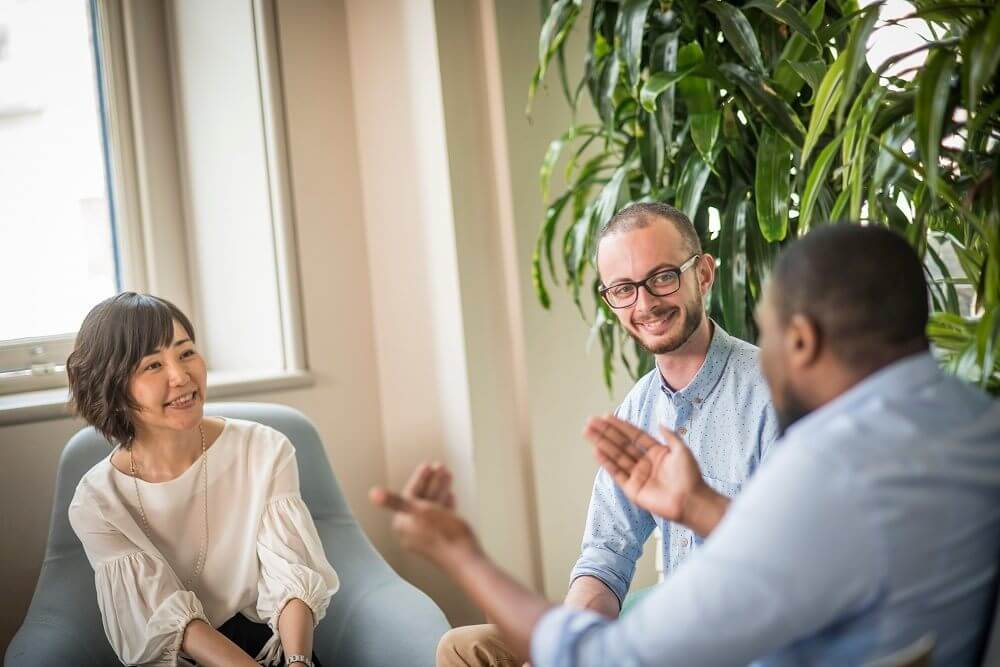 ©The Cambridge MBA
---
How can you stand out from the crowd?
When asked about changing recruitment methods, Ania says that the power of networking cannot be underestimated.
"It is no longer only about applying for roles on the company websites. It is about growing your network, knowing how to navigate it and asking the right questions," she explains.
"Given the quick pace of growth in many industries, sometimes jobs are created at short notice and need to be developed quickly. Therefore, it is important to be connected and constantly speaking to people in your target sectors and companies."
She asks students to begin preparations a few months before the start of their MBA. The Cambridge MBA Careers team engage with students to help them identify their skills, and how to build stories around them.
You could also start networking preparation before the MBA begins, Ania adds—students are introduced to the notion of informational interviews, a way of using networking opportunities to learn about a potential role or company.
And when it comes to the real thing, she explains that intense preparation is the mantra on the Cambridge MBA.
"Short notice interviewing is becoming a norm, so it's vital that you start preparing early and be ready to go with a few days to spare."
Related Content: