Mona Ahmadi swapped her native Iran for the US and California in 2004 with one goal in mind: to pursue higher education and bolster her career. Now, after an MBA, she's leading the way for women in finance.
When she first arrived in California, she worked on her English and then began building her experience in the financial field, working for the likes of the Sustainability Accounting Standards Board (SASB), Cost Plus World Market, and Autodesk.

In 2013, she decided to pursue the Part-Time MBA at the University of San Francisco School of Management (USF SOM)—which students can complete in two-to-five years—alongside continuing to build her career in managerial positions at SASB and Sojern.
"I was already working in corporate finance, but needed to expand my professional network and gain exposure to a broader array of companies, so an MBA was a perfect match," she explains.
"USF SOM offered variation and diversity in its programs and classes, such as ethics, leadership, financial analysis. Unlike other universities where there are over 50 or 100 students in each class, our cohort was about 20 people, which was very appealing to me."
Mona now works for social impact startup, Soko, as head of finance, and says her MBA aided her quick career progression. Since 2018, she's also been a board member of the Financial Women of San Francisco and remains an active alum for USF SOM, participating in panel discussions the school holds for current students.
---
My MBA enhanced my career in finance
Mona was backed on the MBA by a Financial Women of San Francisco Association (FWSF) Scholarship, which awards graduate-level candidates who have shown passion and proven success in the financial field with $10,000 towards their studies.
She says being able to go to business school developed her understanding of leadership and strategy. The case study method of learning on the MBA also equipped her with the skills she needed to advance her career.
"With the case studies, I was able to put myself in those situations and evaluate my own reactions, which is a great way to learn," she says. "Certainly, the skills I developed during my studies helped me advance my career. Four years after graduating, I'm now the head of finance at a social impact start-up, which is so important to me."
---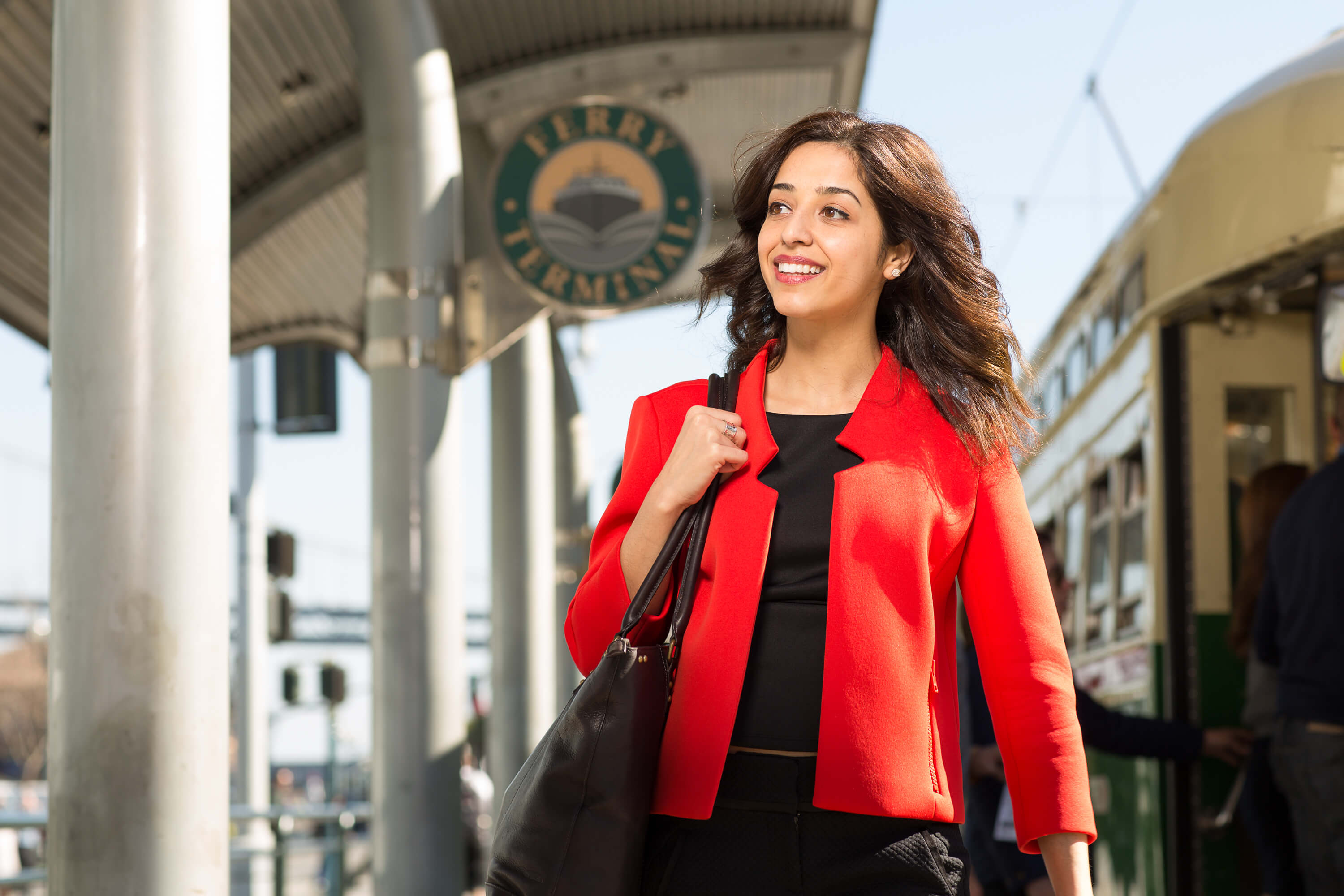 ---
There is a lot of room for flexibility around hectic work and life schedules on the part-time MBA. Mona took three years to complete the program. Balancing study with full-time work was far from easy at the start, she admits. Nowadays, however, she says she can handle multiple projects at once, thanks to practicing time management while at school.
"The MBA has allowed me to implement a holistic understanding of running a business, rather than getting caught up in only one area at a time," Mona explains. "Challenges do manifest themselves in different ways, including the perception of time, but I'm grateful to have learned how to make time for all the things I want to do during the day."
---
Advice

for women in finance
Finance is still a male-dominated industry, with an Oliver Wyman study revealing only 6% of CEOs in financial services in 2020 are women. Change is happening though, with 20% of women on executive committees and 23% on boards.
Mona is a big advocate for gender equity in finance and makes the most of her position as a board member for the Financial Women of San Francisco. She wants to inspire women outside the city, too.
---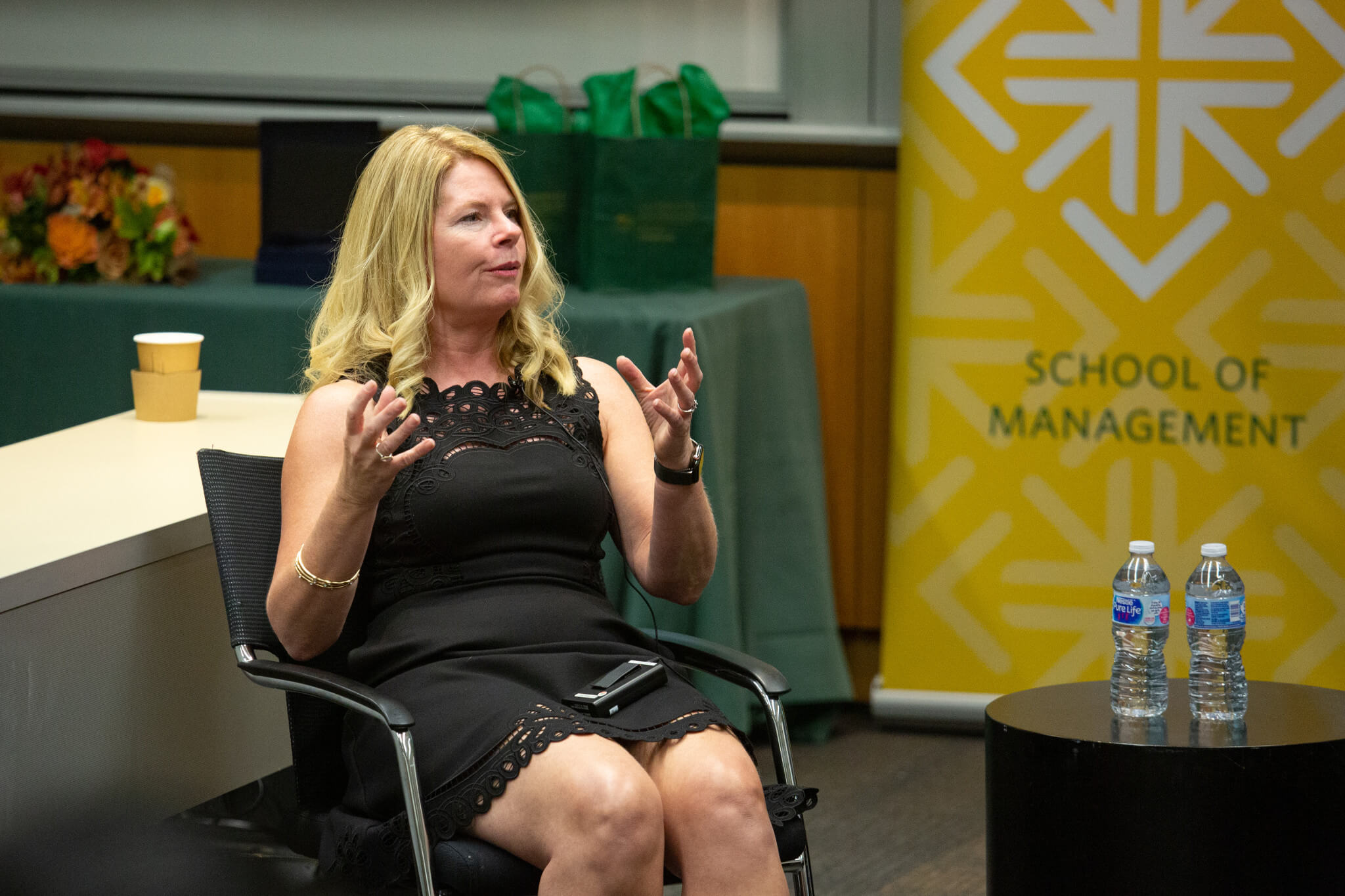 ---
"Be confident and demand to be in the room," she advises. "If you're part of the finance team, you need to be where the decisions are made; this will help you start building a relationship with upper management that will help you move up."
As well as that, she emphasizes the importance of diversity of all kinds being encouraged in the workplace, with women supporting all minorities fighting for a place at the table.
"Working in an international business environment requires knowledge of different cultures that will allow you to resolve cultural misunderstandings you will eventually encounter within a globalized workforce," she says.
Mona adds that an MBA helps to build a strong foundation that can help women in finance develop their management skills and best practices. The main issue she says holds women back is a lack of confidence. Women in finance need to back themselves, Mona says.
---
The COVID-19 impact on financial services
Thinking about finance more widely, at a time like this it's almost impossible to not address the elephant in the room: COVID-19. Mona considers the huge impact the pandemic has had on the global economy. Should this inspire more women to move into finance, or put them off?
"The world has changed dramatically since the outbreak," Mona says. "Economists and finance gurus are analyzing the impact of the outbreak on the global economy and working with various financial scenarios."
Having to drastically adapt your financial strategy in a worldwide downturn harkens back to the financial crisis of '08. As head of finance at Soko, Mona has generated several financial models and scenarios that will cover varying levels of impact caused by the pandemic. Preparing for the worst is always going to be a sensible business decision, but Mona emphasizes that it's important to look beyond the pandemic, too.
"Financial markets are reflecting great uncertainty, so a wide range of scenarios remain plausible," she says. "Having a broad perspective is key, and we are looking past the crisis and considering opportunities instead of focusing all our efforts on challenges."
Related Content: