How might coronavirus impact MBA jobs?
Dear BusinessBecause,
I have been considering an MBA, but given the coronavirus situation, I am unsure what my job prospects will be like when I graduate.
What do you expect the MBA jobs market to look like in the coming years? Which industries are likely to recover first and start hiring again?
---
The answer
---
This week's Applicant Question is answered by Sophie Schaefer, career counselor and corporate relations at ESMT Berlin
There is no doubt that due to the coronavirus pandemic the global economy is facing immense difficulties and will turn into a recession in 2020.
We have already seen the first implications for the job market in the past couple of months.
Employers are responding to the crisis with a general slow-down in recruitment or complete hiring freezes, trying to save costs, while preparing for an uncertain future and avoiding lay-offs where possible.
The good news is that a crisis comes with a beginning and an end. It is too early to make final predictions, as much depends on the length of the pandemic, but we do expect the job market to be tough in the near future.
Observing the market, we see that some sectors suffer more than others—tourism, automotive, manufacturing, to name a few. Tech companies however, across industries from e-commerce, digital entertainment, or remote work services, are flourishing and continue (or have resumed) hiring.
However, at some point, the economy will pick up and the post-corona working world will be different from what it used to be. It will come with new challenges as well as new opportunities, and it is wise to prepare and adapt.
Here are three tips for navigating the MBA jobs market in 2020:
---
1. Consider sustainability
The post-corona future will be more digital, and it is likely that it will be more sustainability-oriented. We assume that businesses will review and possibly re-invent their business models and adapt their corporate cultures.
To boost employability, job seekers can and should embrace these changes by picking up the skills required to be successful in this new environment. This applies not only to current students, but also essentially to anyone who wants to be a part of shaping this future.
While it may sound illogical and unreasonably costly at first glance, it means that now could be the best moment to go back to school and pursue an MBA.
---
---

---
2. Develop your leadership skills
While it is generally a good time to be in education when the economic situation is tough and jobs may be unstable, it also gives you the time to reinvent yourself as well as the opportunity to learn and test future-proof skills.
With businesses changing more rapidly and becoming more global and diverse, individuals need to focus on honing their collaboration, leadership, and communication skills just as much as their abilities to solve problems and make business-critical decisions efficiently.
Many business schools are adapting the content of their programs to the current situation and the expected future.
With leadership, innovation, and analytics as the academic pillars at ESMT Berlin, for instance, we believe that we cover fields that are, and will be, more relevant than ever.
From a career counselor's perspective, I think that an MBA has the potential of equipping candidates with the ideal combination of hard and soft skills that are called for in the future.
---
3. Build your network
From my experience, building strong, business-focused relationships is one of the most powerful career accelerators. Interacting with people who know the business does not only help in opening doors. It also gives job seekers insights that enable them to make sound decisions regarding career paths.
MBA programs typically provide the right conditions to enhance your network.
Business schools often have a tight-knit network with the business world, giving job seekers the opportunity to interact closely with potential employers before making their post-MBA career decisions.
At ESMT, we advise our students to explore networking and career opportunities from day one of the program. Our corporate network as well as our location in Germany's tech hotspot Berlin provide students with a unique opportunity to learn from a rich ecosystem inside and outside of the school.
For this reason, much of our focus in the Career Services team is on how to best take advantage of networking opportunities.
---
Ask an admissions expert a question
---
Next week, you'll have the chance to ask Andrea Flores, head of global admissions and enrollment for IE University's graduate programs, anything you want about getting into business school.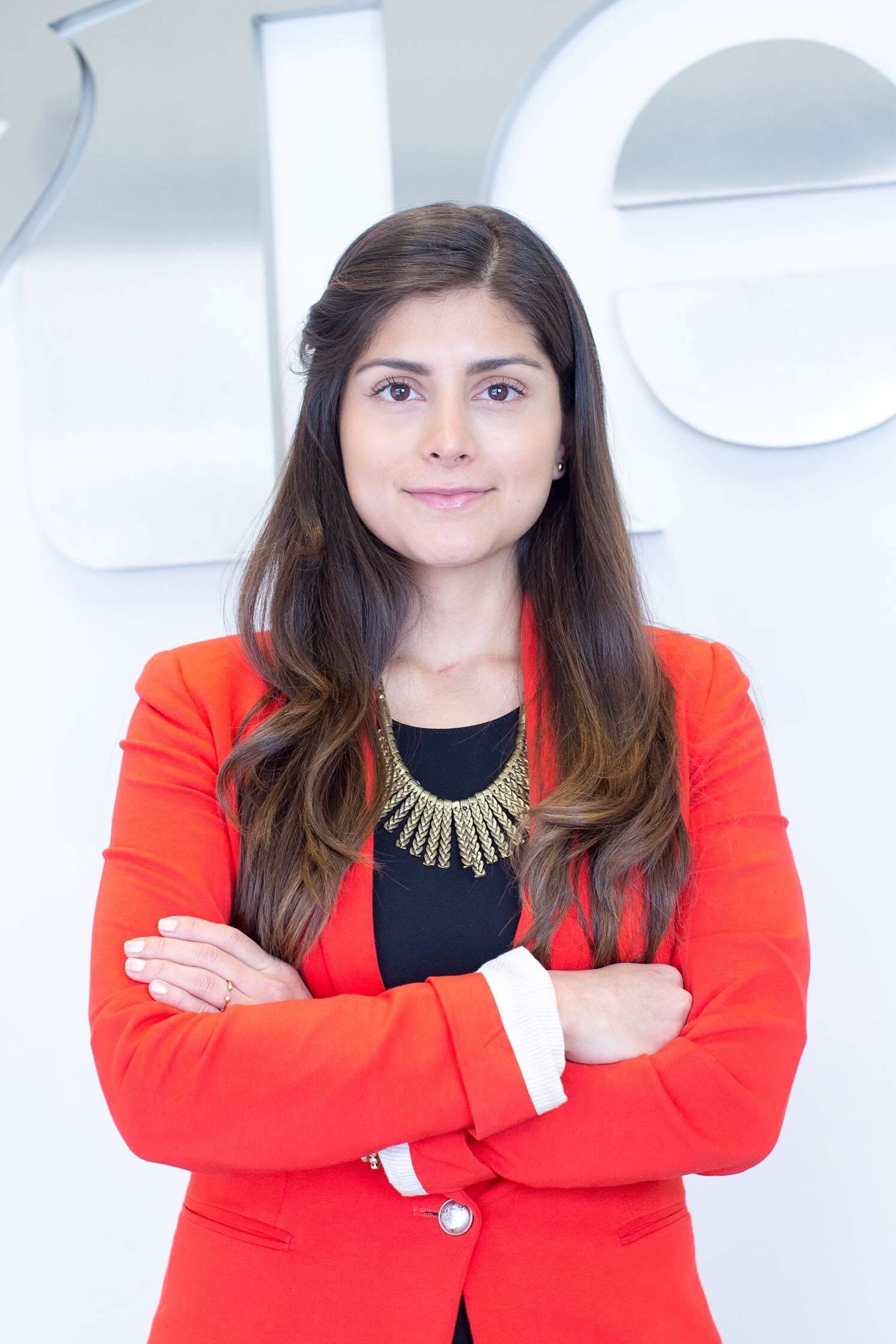 Andrea's academic background centers on finance, economics, and management. She has a passion for shaping the future of work through education, sharing IE's values of innovation, entrepreneurship, and social responsibility.
Currently, she manages the admissions and enrollment department for graduate programs at IE, including MBA programs.
Got a question you'd love Andrea to answer? Submit your question