When choosing the best business school for you, it often comes down to location, location and location. For MBAs studying at the University of Georgia's Terry College of Business, living and working in the creative center of Athens provides a great range of professional opportunities.
Athens has a strong community of small businesses, and many partner with the Terry College to provide experiential learning opportunities to MBA students, working on items including corporate finance and B Corp certification.
Atlanta is a short drive away, and grew steadily during the last decade to become the most profitable FinTech hub in the US.
Of Fortune 500 companies, 16 are headquartered in Atlanta, including Delta Air Lines, The Home Depot, and The Coca-Cola Company.
There's no shortage of big businesses on the lookout for MBA talent in the area, so it's no wonder 68% of Terry MBA alumni build a career in Southern states.
Here's how two alumni did just that.
---
Desiree Sullivan, Marketing at Georgia Pacific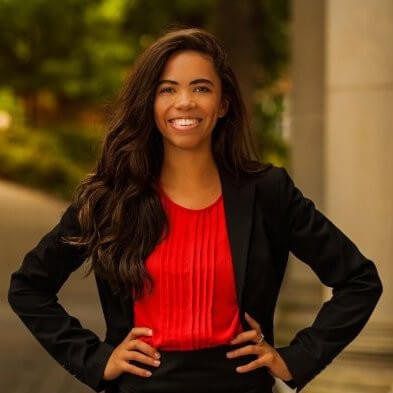 With family roots in Atlanta, Desiree Sullivan (pictured right) says the University of Georgia was always on her list, since it's among the top schools in the area.
After completing her BA in Journalism at thee University of Georgia, she opted to stay on for the MBA to develop her confidence and business understanding, with the long-term aim of pursuing a career in marketing. With so many big brands based in Georgia, all investing heavily in marketing, it's been a great place to chart this path.
"Getting my MBA was one of the best decisions I could have made— not only for the experience and the things I learned, but for the contacts I gained," Desiree says. "You really can't put a price on that."
Manufacturing giant Georgia Pacific (GP) came to the Terry campus and pitched to Desiree's class about career opportunities, prompting her to add their chief marketing officer on LinkedIn.
"I feel like some people might be nervous to add a C-level executive," she adds, "but I already had that face-to-face connection, having spoken to him on campus."
Desiree landed an internship in the GP marketing department between her first and second year, and was offered a full time position with the company upon graduation. "I really felt I fit the culture there," she says.
Terry is committed to not only providing these opportunities to their MBAs, but also coaching them on how to make the most of them. The MBA career development center hold classes on how to approach business leaders and successfully pitch what you could bring to the table.
"These are the soft skills many other programs take for granted," says Desiree.
She quickly worked her way up the ladder at GP to the position of senior associate brand manager. For current and prospective MBAs, her advice is to make the most of all the networking opportunities thrown your way.
"You will never be in a time or place where you have so many doors open than on your MBA," Desiree says. "You would be doing yourself a disservice not to make the most of that!"
---
Tyler Stierwalt, Consulting at Larx
When it was time to choose an MBA program, there was a clear winner for Tyler Stierwalt (pictured right).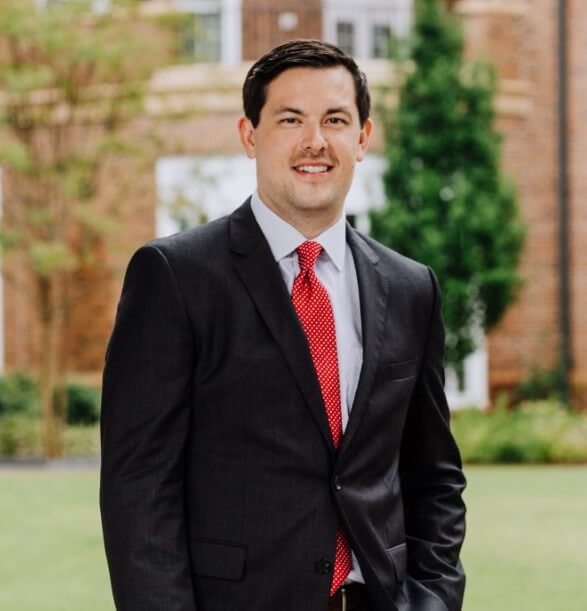 "When I first visited Georgia I really fell in love with the area. Then there's the sheer number of opportunities in Atlanta," he says. "Big companies are always moving in, as they recognize the strength of it's business community— it's like a positive feedback loop."
He was drawn to the Terry College for its state-of-the-art facilities, and scholarship opportunities. The hard skills instilled on the MBA program— through business analytics and data science classes— were also part of the appeal.
Through Terry, Tyler interned at the Mercedes Benz USA corporate headquarters in Atlanta, working on business intelligence, strategy and market research.
"It was a great way to get an insight into a large organization," he says of the opportunity. The placement was named by Forbes as one of the year's 20 most prestigious internships.
The experiential learning opportunities built in to the course offered a great chance for Tyler to figure out the most rewarding career path for him. Terry's links to big business in the area meant Tyler worked on consulting projects with Global Payments, and later third party logistics firm Americolt, all as part of his MBA program.
"The big takeaway from these experiences was that I wanted to combine my data analysis skills with a type of role that allowed me to interact with lots of different people," says Tyler. "Consulting seemed the logical fit."
With the help of Terry's career management center, he targeted small consulting firms and ended up with a role at Atlanta-based firm Larx, where he is currently focusing on capital advisory.
"One of the people who had an instrumental role in the hiring process of Larx was also a Georgia MBA grad," Tyler says. "Terry college has a lot of local recognition as a quality program."
This was particularly helpful for Tyler since his background was in insurance and law— not typical for consulting. When it came to pivoting his career, the MBA increased both his self-confidence, and the confidence employers had in him.
Looking to the future, Tyler enjoys consulting for the chance to work on a diverse range of projects requiring different skill sets, but he's also considering working toward a role in corporate finance.
"By the sheer number of firms headquartered in Atlanta," he says, "I think it's going to be home for a long time!"
Related Content: