For six months in an office in Beijing, a small working group consisting largely of Chinese government officials labored painstakingly over mountains of legal papers and policies documents.
They were preparing for the creation of the Asian Infrastructure Investment Bank (AIIB), launched with a starting capital of $100 billion in January 2016.
Five years later, AIIB has so far invested over $20 billion in over 100 development projects to date. Like the World Bank, AIIB is a multilateral development bank. Its shareholders are governments and, alongside private companies, AIIB funds various development projects—road building in Laos, improving internet speeds in Indonesia, or, more recently, supporting governments' COVID-19 responses.
Among the government officials who worked tirelessly to establish AIIB was one non-Chinese national: UK economist Henry Bell. Three years prior, he graduated from the Tsinghua Global MBA Program at Tsinghua University School of Economics and Management (SEM).
Henry is now a leading figure at AIIB. Working as the bank's senior secretariat officer, he runs AIIB's investment committee and oversees the development of the IT platforms needed to support AIIB's investment operations.
The Tsinghua MBA program, he says, set him on the path to where he is today.
---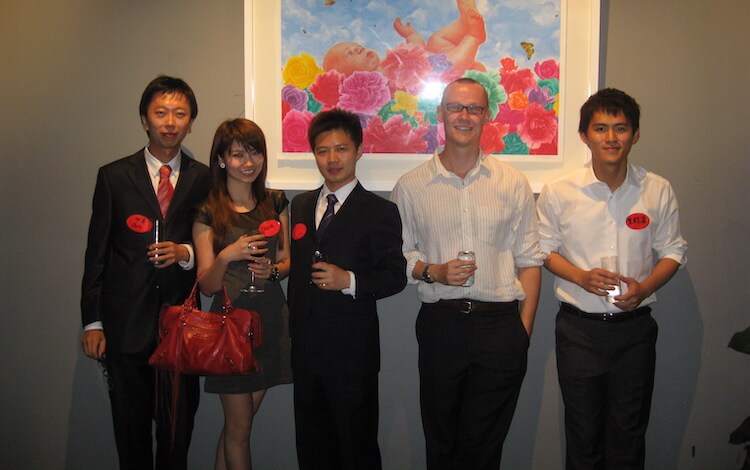 ---
Why Tsinghua?
After studying history and economics at university, Henry worked for five years as a policy advisor at the UK Treasury (Ministry of Finance) in London. He enjoyed the work, but wanted to experience living overseas.
He'd already spent time working as an English teacher in Hangzhou in China's Zhejiang province, so when the opportunity came to take a career break and pursue a graduate degree program in China he jumped at it.
Tsinghua University, Henry explains, is known as China's MIT. The school's MBA program is offered in collaboration with MIT Sloan, with an MIT dual degree program and MIT professors teaching Tsinghua MBA students.
Tsinghua is quantitative in its approach, at the cutting-edge of technology and science in China, while rival Peking University focuses more on other disciplines. Henry was accepted into both MBA programs, but chose Tsinghua.
"I wanted that quantitative rigor," he says. "Tsinghua's tuition fees compared favorably with other programs and Tsinghua had a reputation as a known brand, even outside of China. That wasn't the case for many other Chinese universities."
---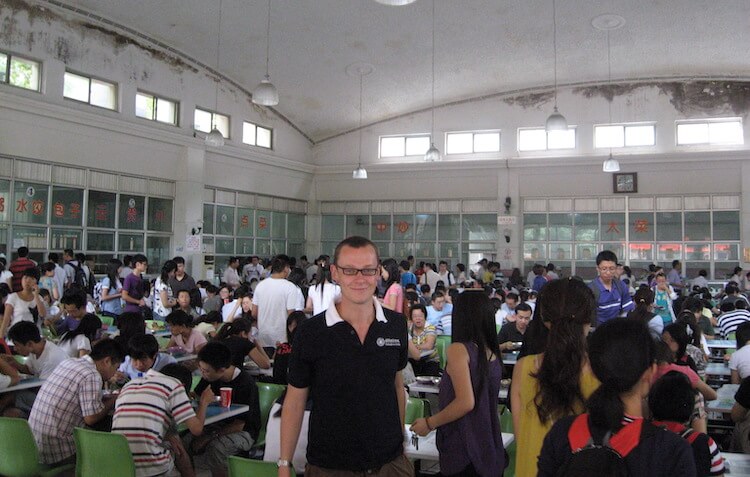 ---
Tsinghua MBA: China Immersion
Henry initially planned to return to the Treasury in London after his MBA. But through the Tsinghua MBA, he soon became immersed in life in China.
The Tsinghua MBA enrolls around 80 students each year. 40% are international, with an average of four-to-five years' work experience.
The program is positioned as a gateway to the 'best of China'. Tsinghua is located in the Zhongguancun in Beijing, China's Silicon Valley and home to China's leading universities and technology firms.
MBA students go on company visits to top Chinese multinationals and local Beijing startups while top international firms—like Microsoft, McKinsey, Deutsche Bank, and KPMG—recruit on campus.
Tsinghua University alumni include Chinese president Xi Jinping, and Mark Zuckerberg and Tim Cook sit on Tsinghua SEM's advisory board.
---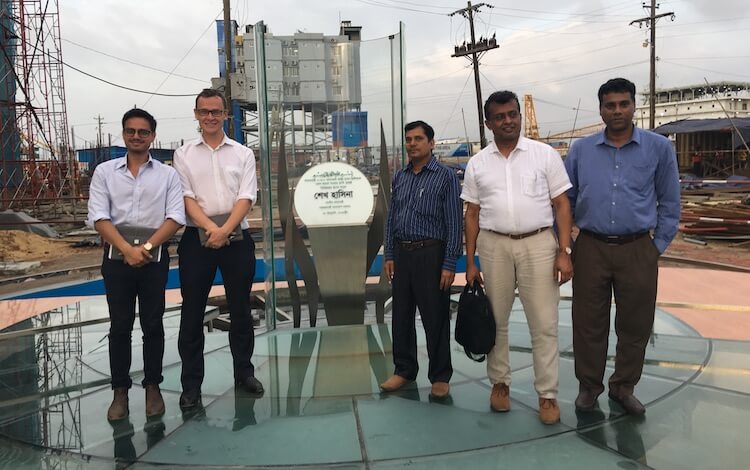 ---
"You get a really interesting experience of China at Tsinghua that you wouldn't get elsewhere," Henry says.
"In Beijing, you're aware that you're living in the political capital of a huge and globally significant country. You're in a very big, energetic city, where things move very fast and technology gets adopted extremely quickly. Take mobile payments—I haven't carried cash around with me in China for years!
"I was very keen to stay in China and I spent time during my MBA trying to line up my next job."
Henry transferred into the British Embassy in Beijing after his MBA where he worked as an analyst, focusing on the Chinese economy and economic cooperation between China and the UK.
The UK was one of the first countries to support for establishment of AIIB and wanted a UK representative to join the working group—the first foreign national joining a team which at that stage was largely composed of Chinese officials. Henry joined on a six-month secondment before landing a full-time job at the bank.
"Since graduating, I've found it easier to establish professional relationships in China because of my association with Tsinghua," he says.
---

---
MBA to the Asian Infrastructure Investment Bank
Henry now lives with his wife and three kids in Beijing. In his role at AIIB, he's increasingly tapping into the project and systems management skills he gained from his MBA.
AIIB has grown to over 100 different members, mostly countries across Asia, Africa, and Latin America. Its largest investments are made in countries like India, Bangladesh, Pakistan, and Turkey, in the energy sector, transport, water, and in urban infrastructure.
To help support emergency COVID-19 responses in 2020, AIIB started lending money to governments without the need to tie the investment to a specific infrastructure project for the first time.
Now, in line with a new corporate strategy for 2021-to-2030, AIIB plans to significantly increase financing in green infrastructure to help countries adapt to climate change, technology-enabled infrastructure, and lending to private sector organizations.
As a public sector worker in London, Henry never expected he would one day work at an international financing institution based in China. He says that anyone wanting to move overseas and work internationally should consider an MBA.
"You learn a lot [from living overseas]," he says. "It requires a lot of patience, persistence, and good humor, but having a place in a full-time MBA program, with the support of the school and other people in the same situation, makes it a lot easier to adapt.
"My life trajectory changed significantly because of the MBA," Henry continues. "The Tsinghua MBA program gave me tremendous insights into the Chinese social, political, and business environment from which I continue to benefit every day."
Related Content: