Going from a technical background into an MBA is a common path for many business school candidates. That was the case for Chinese MBA graduate, Jin Hu, who went from a PhD in chemistry to the MBA at Cambridge University's Judge Business School.

Jin's technical background took her into a career with British American Tobacco straight out of her PhD, where she spent five years. But Jin didn't want to specialize further, and the project management experience she had at British American Tobacco piqued her interest in business.

She was after a career move in line with her new interests, which is why the Cambridge MBA made perfect sense. The degree offered her the chance to gain a generalist business education, build her professional network, and change careers.
---
How an MBA aids professional development
Going to business school as a candidate from a technical background provided Jin with a blank canvas on which to build a strong understanding of every area of business. The core education on the Cambridge MBA covers entrepreneurship, management science, and organizational behavior. Students also study strategy, corporate governance, and business and society.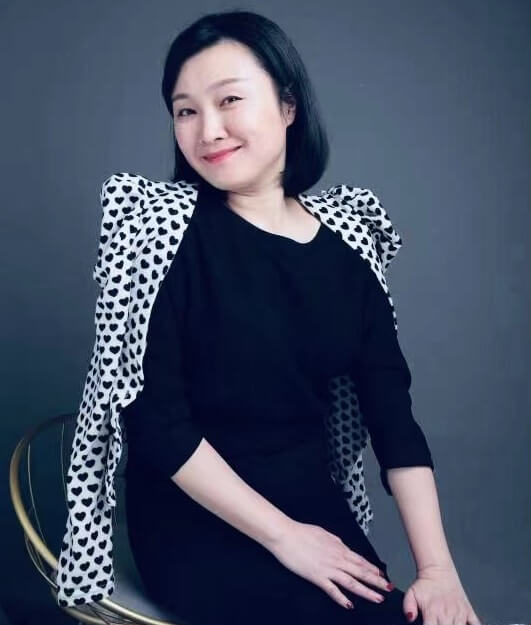 Electives offer candidates the opportunity to focus on managing big data, sustainability, new venture finance, investment management, fintech, and pharmaceuticals and biotech.
"I must say that it was really good for me," Jin recalls. "As a chemistry student going to business school it was very different, I learned a lot.
"I would encourage the Cambridge MBA to people who want to take a career break and change direction."
Professionally, alongside learning from the modules that allowed Jin to become a generalist, the Cambridge MBA classroom is filled with students from all around the world, which enhances your education. Jin says that she recalls around 40 nationalities in her class. She says that life on campus is vibrant, and that being surrounded by such a diverse group of MBA students means you're constantly learning about other industries and cultures.
She also says that now, should she ever need to call on any of her MBA peers for advice, or to learn about the latest trends in a certain industry, or simply to catch up with old friends, she can do. She jokes that she could travel to any country in the world and know someone who'd host her.
"You're put in an environment with people from so many different backgrounds on short assignments, and there's pressure to work well with them.
"You learn to appreciate people more and learn how to work with people who are very different from you; the environment is very diverse."
---
Building a new career after the MBA
During the MBA, Cambridge's Career Development Program helps students better understand themselves and define their career goals, job search and skill plan, and make successful job applications and hone interview ability.
There are workshop sessions on networking, creating a personal brand, and case study interviews. Students on the Cambridge MBA are also given advice on how to get a job in different industries such as management consulting and finance, as well as regional guidance, and how to work with executive search firms.
Representatives from an array of companies also come in to deliver speeches on different industries, and to offer students the chance to network with companies they want to work for. This is how Jin first encountered energy giant, BP.
The firm came to campus for a recruitment session and Jin was impressed. Jin joined BP's strategic projects team after MBA graduation, before moving into the company's Future Leader program. Her international experience, Chinese heritage, and the MBA meant that Jin then relocated from the UK to China, to take up a role in Shanghai as an investment manager for BP ventures—the company's investment arm.
The generalist MBA education had prepared her to enter an array of functions and business sectors after graduation. "I took a lot of different courses, and knew the fundamentals of venture capital," Jin recalls. "I then became a strong candidate to come to China and build BP's venture arm.
"The MBA offers you a wide remit to learn about and try lots of different things," she adds. During her time at Cambridge, Jin heard multiple talks from venture capitalists and investment executives from Silicon Valley. "That gave me the confidence to work on different things, and changed my mindset," she says.
Jin led that role for nearly four years, before moving in January 2021 to a new role as an investment manager for German chemicals company, Evonik. She wanted to remain in venture capital and investment, but with a wider focus. In her new role she covers investments across all of Asia, with a focus on sustainability, diversity, and digitalization.
And, she explains, the MBA prepared her well.
"It's a mindset change," she says. "You learn about everything from statistics and strategy to management and finance, and it makes it easier to change career.
"An MBA will give you background to become a truly global leader through interactions with people from different backgrounds and cultures, and the knowledge of soft skills like leadership."
Related Content: