Diversity is a hot topic on business school campuses and rightfully so.

According to a Glassdoor survey, the majority of job seekers say that diversity in the workforce is an important factor when evaluating job offers. 64% of white respondents agree alongside 85% of Asian respondents and 86% Black respondents.

Major companies across the world have been held accountable for the lack of inclusivity and diversity in the workplace.

23% of workers worldwide experienced some form of discrimination or harassment with 55% of these people feeling that reporting it would heed no positive outcome in their workplace.

But which employers are getting it right?

Here are the 25 best companies for diversity and inclusion in the USA, according to America's Best Employers For Diversity ranking by Forbes.
---
Considering Your Career Options?
Download Our BusinessBecause Careers Guide
---
---
Best Companies For Diversity & Inclusion
---
50,000 Americans were asked to identify companies they thought were most dedicated to diversity and inclusion. Other metrics include the diversity of company boards and executive teams, and the most proactive diversity and inclusion initiatives.

---
25. Synchrony Financial
---
Consumer financial services company, Synchrony Financial, has 18,500 employees. Two-thirds of its board are women or minorities and employees can join one of eight diversity networks to amplify underrepresented voices.
---
24. Ally Financial
---
Bank holding company, Ally Financial, is transparent in its representation and not to its detriment. 42% of board directors and 53% of its executive council are women or people of color. The company also had an 85% retention rate for women or people of color in 2021.
---
23. General Mills
---
Food manufacturer, General Mills, has a commitment to doubling the representation of Black managers, increasing its overall representation of minorities to 25%, and doubling its spend with minority-owned suppliers among its 15,000 employees.
---
22. Autodesk
---
IT and software tech company, Autodesk are dedicated to nurturing young diverse talent through sponsorship and support for partners such as the Society of Women Engineers, Girls in Tech, and the National Society of Black Engineers.
---
21. Verizon Communications
---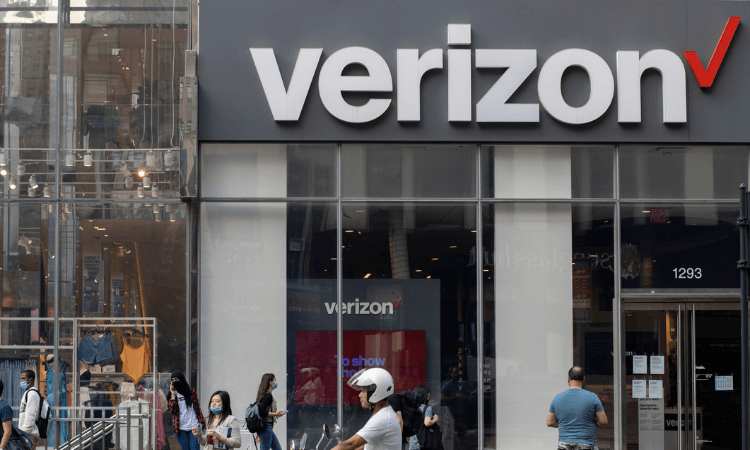 © hapabapa/iStock
---
Out of the 104,219 employees at telecommunications company Verizon Communications, 59.7% are women or people of color. Plus, seven of 12 board members are women or racially or ethnically diverse.
---
20. Brown-Forman
---
Family-owned spirits and wine manufacturer, Brown-Forman has employees in 42 countries around the world. It has set targets to increase global senior female leadership representation to 40% and US representation of racial and ethnic minorities in management to 25%.
---
19. The Hartford
The Hartford insurance group has set goals to achieve gender parity and double the representation of people of color in senior leadership positions among its 18,800 employees by 2030.
---
18. Mastercard
Global financial services group, Mastercard, has worked to increase the number of women in senior management to 33% and doubled its spend with Black suppliers to $120 million in 2021.
---
©lcva2
---
17. TTEC
TTEC specialize in technology and customer services. The TTEC Diversity Council is comprised of 16 employees from diverse backgrounds who are driving DEI practices and guiding senior leadership to help foster a culture of inclusion.
---
16. Cummins
---
Engineering and manufacturing company, Cummins, offers diversity training for its 58,000 employees in LGBTQ+ Safe Leader Training, Preventing Sexual Harassment, and The Spectrum of Diversity and Inclusion.
---
15. Levi Strauss & Co.
---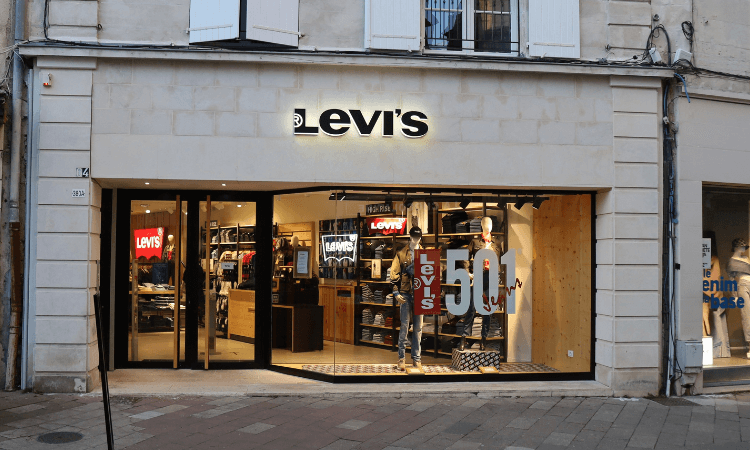 © Eric Bascol/iStock
---
Multinational clothing company, Levi Strauss & Co demonstrates its commitment to diversity through diverse hiring practices, employee resource groups, and pay equity.
---
14. ICF International
---
Among its 9,000 employees, consulting company, ICF International, has an impressive 55% women and 30% minority employees.
---
13. Maximus
---
Maximus is a government services company with 39,500 employees. The company is fostering relationships with Historically Black Colleges and Universities (HBCUs) to bring in diverse talent through internships or early career hires.
---
12. Procter & Gamble
---
With 99,000 employees, pharma giant Procter & Gamble has impressive diversity statistics with 48% of management made up of women. 41% of the company's Global Leadership Council is women.
---
11. Intel
---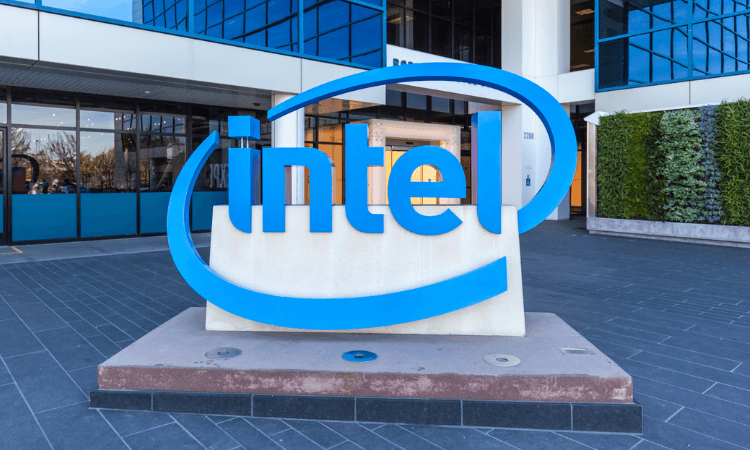 ©JHVE Photo/iStock
---
Intel is a multinational semiconductor chip manufacturer with 131,900 employees. The company has a goal in place to spend $2 billion with diverse-owned suppliers globally by the end of 2030.
---
10. Booz Allen Hamilton
---
Booz Allen Hamilton works with Disability:IN—a nonprofit with the goal of expanding opportunities for working people with disabilities. The company recently scored 100% on Disability:IN's 'Best Placed to Work for Disability Inclusion' criteria. Founded in 1914, it has 29,300 members of staff.
---
9. Williams-Sonoma
---
As part of its Equity Action Plan, retail company Williams-Sonoma, focused on broadening its representation of Black talent. The company partnered with over 150 organizations including HBCUs and made unconscious bias training part of its hiring process.
---
8. Citi Group
---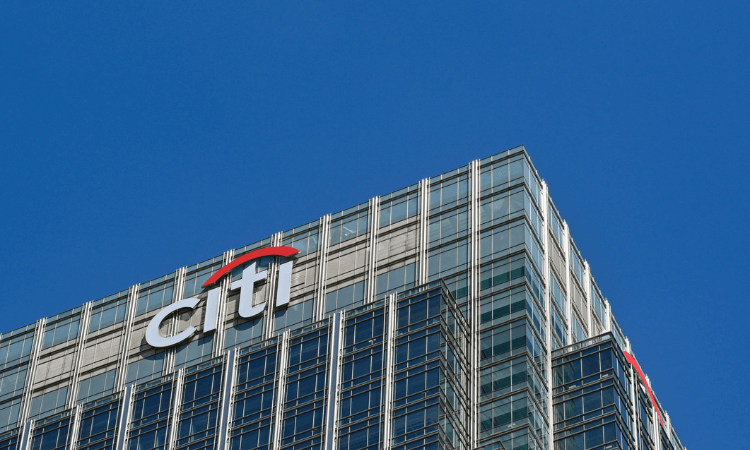 ©Ceri Breeze/iStock
---
For its 240,000 employees, banking and financial services company Citi Group has 10 Inclusion Networks for underrepresented groups which aim to understand the uniqueness of each group and help them thrive. They are also committed to ensuring these groups are in leadership positions and present in the hiring process.
---
7. Interpublic Group (IPG)
---
Interpublic Group is a media and advertising company with around 58,000 employees. The company has achieved 22% representation of People of Color in management and was named in the Bloomberg Gender Equality Index for the third year in a row.
---
6. Humana
---
Insurance group Humana was established in 1961 and currently has 67,000 employees. The firm's Executive Inclusion & Diversity Council has 14 members who lead diverse hiring initiatives and an inclusive culture. Humana is also part of the Historically Black College and Universities (HBCUs) Partnership Challenge.
---
5. Clorox
---
Packaged goods company, Clorox, educates its employees on DEI through experiential learning initiatives focused on lessening bias in business decisions and acknowledging any unconscious biases individuals may have.
---
Read: Why Is There A Problem With Gender Diversity In Tech?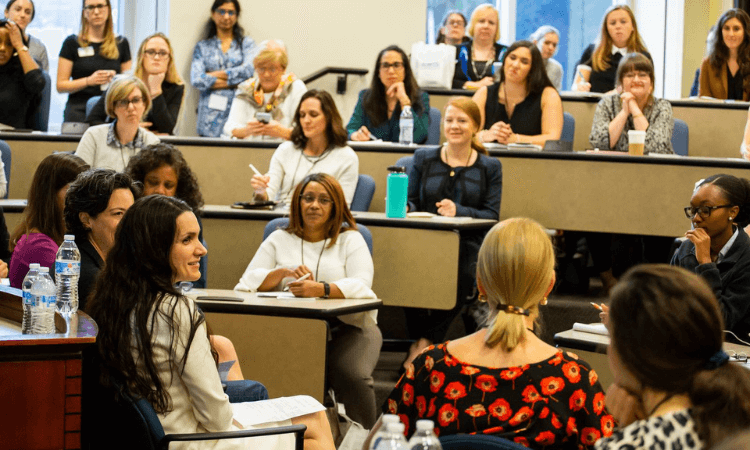 ---
4. Air Products & Chemicals
---
Air Products & Chemicals specializes in construction and oil and gas operations. The company has around 8,000 employees. In November 2021, it set a goal to achieve 30% representation of minorities in professional and managerial roles in the US.
---
3. TIAA
---
Through its Diverse Supplier Academy, banking and financial services company TIAA connects diverse-owned businesses with mentors who provide expert guidance on business goals. It also offers scholarships for diverse suppliers, business owners and underrepresented entrepreneurs to attend the Tuck Diversity Business Programs at Dartmouth College.
---
2. TD Bank
---
Founded in 1855, American national bank TD Bank has 95,000 employees. The firm aims to amplify Black voices and success through educational programs, training, and summits. It also works with Indigenous Communities through the TD Ready Commitment to open doors to financial, social, and health-related opportunities.
---
1. Progressive
---
Insurance group Progressive is consistently recognized for its strong DEI focus. The company strives to create a culture of inclusion through Employee Resource Groups dedicated to minority groups including the Asian American Network, LGBT+ Network, and Disability Awareness Network. It also hosts company-wide Courageous Conversations and a DEI Speakers Bureau for discussions surrounding biases, stereotypes, and development of inclusive behaviors.
---
Next Read:
Google, Microsoft & The Best Companies For Benefits