After an MBA at Hong Kong University of Science and Technology (HKUST) Business School, Akshay Shetty left behind a traditional finance career with Deloitte and Citi to join Hong Kong's burgeoning FinTech scene.
It was during the MBA, sitting on Hong Kong's glittering waterfront in the evening, that Akshay had some of the best conversations of his life.
Originally from Mumbai, he travelled thousands of miles to study at HKUST. After class, he'd sit outside with some of his peers, sipping beers and swapping life experiences.
It's exactly what he wanted to get out of business school.
"My attraction to the MBA was getting thrown into a big group of students who are different to you," he reflects.
"They have different mindsets, cultures, and professions—there were some really smart people I got to learn from.
These conversations, along with the skills he developed at HKUST, helped Akshay take his professional life in a new direction.
---
Choosing a fintech hub
Before his MBA, Akshay worked in finance as an auditor for Deloitte, before moving to a financial analyst role with Citi.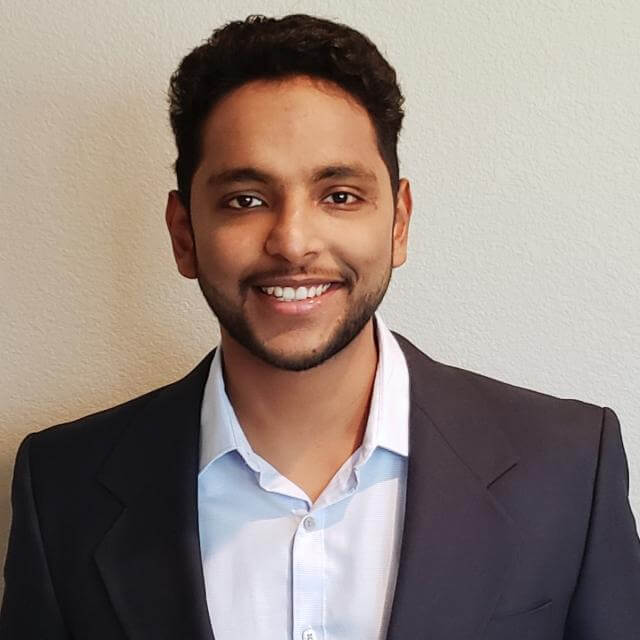 Although the work was enjoyable, he began to feel hemmed in by his remit after a few years. He thought that tech would be a more fulfilling industry, but without a deep understanding of the landscape—or technical skills like coding—breaking in would be tricky. That's where an MBA came in.
"I wanted to develop a more well-rounded professional toolkit," Akshay explains. "And I wanted to meet people with different functional experiences to me."
At the same time, he was keen to explore a new country, so opted to study abroad within Asia. When he looked into Asian MBA programs, HKUST quickly stood out.
Ranked among the top 25 MBA programs in the world by the Financial Times, the HKUST MBA offered the diverse cohort and flexible curriculum Akshay was looking for.
The average cohort attracts students from around 15 different nationalities, and 89% of students are international.
Hong Kong itself was a particularly attractive study destination—it's a financial hub in Asia, with connections to the impressive economy of mainland China.
---
Forging career connections
Akshay was quick to take advantage of all the networking opportunities on offer at HKUST. Some of the most rewarding experiences he had were deep conversations with other members of the cohort, he recalls.
His classmates had backgrounds in areas ranging from blockchain to venture capital, and listening to their experiences helped him realize that fintech was his ideal next career step.
It would allow him to combine his finance experience with tech and managerial skills developed in the MBA, and explore his passion for tech in a sector where he could make an impact.
"Having conversations with my peers opened up my horizons in the fintech space," he says. "That's the highlight for me."
At the same time, Akshay was able to join HKUST's finance and fintech club as vice president. The club helped him gain further insight into the fintech world through guest lecturers and expert panels.
HKUST MBA students also get access to Hong Kong's annual Fintech Week, which brings together regulators, professionals, and investors in fintech.
It was during Fintech Week that Akshay first encountered his future employer, Privé Technologies.
Julian Schillinger, founder and CEO of Privé, gave a talk about his company at the event, which captured Akshay's imagination.
"His vision was to bring wealth management to the masses, by enabling wealth managers and advisors to use tech to unlock productivity," says Akshay. "This can exponentially reduce the cost of managing clients."
After the talk, he got in touch with Privé and expressed his interest in working with the startup. Today, he works in the CFO's Office, with a broad remit including cost optimization, fundraising, and overseeing accounting and finance processes.
---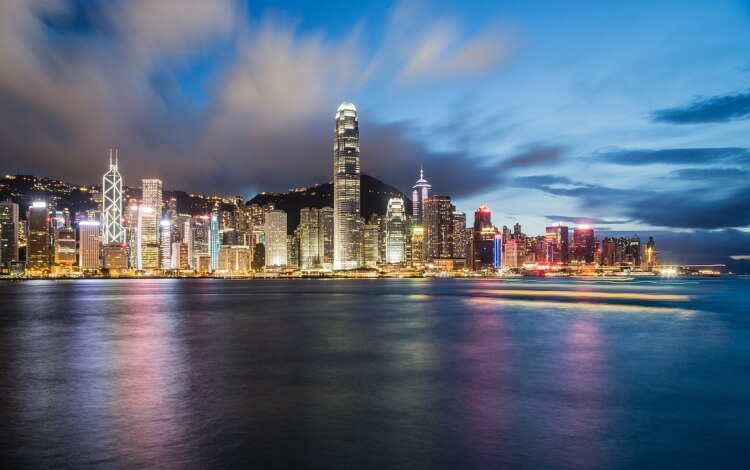 Hong Kong's Waterfront Free for commercial use under this license
---
Launching a fintech career
Working with Privé, Akshay draws on many of the abilities he developed while at HKUST. Interpersonal skills have been especially vital to his success, he notes.
"I think the biggest skill I learned at business school that I practice almost daily is managing a network," he explains.
In a startup environment, Akshay needs to work across functions and juggle the needs of many different stakeholders.
The MBA module he took in negotiation has also come in useful when Akshay handles contract and vendor negotiations.
"These are the sort of intangible skills you get to learn studying case after case at business school," he says.
So far, the pivot into fintech has been a great experience for Akshay—and he's confident the insights and network developed at HKUST will serve him well in his new career.
"I'm still motivated and excited about this space. It's still evolving, and there's a lot of innovation," he concludes.