If you're wondering how to make a career change, you're not alone.

According to research from the Graduate Management Admission Council (GMAC), 50% of candidates want to switch industry or function after their business school program.

But taking the leap into a brand new area isn't without its challenges.

That's where business school comes in. The connections and hands-on experience you'll build during an MBA can help you make your desired career change after graduation.

Two MBAs who did exactly that are Tamara Cherrington and Abhishek Thakur. Tamara pivoted from engineering to strategy, while Abhishek moved from software development to a strategy role in banking, after the MBA at Melbourne Business School (MBS).

Here are Tamara and Abhishek's top tips for launching a new career after business school.
---
Build a strong network to support your career change
Networking with professionals in your target role or industry gives you a better understanding of what the work entails day to day and what skills you'll need to develop.
Your network can also help you discover job opportunities—and get your foot in the door.
The broad networking opportunities opened up through business school was a key reason why Abhishek (pictured) chose to pursue his MBA at MBS.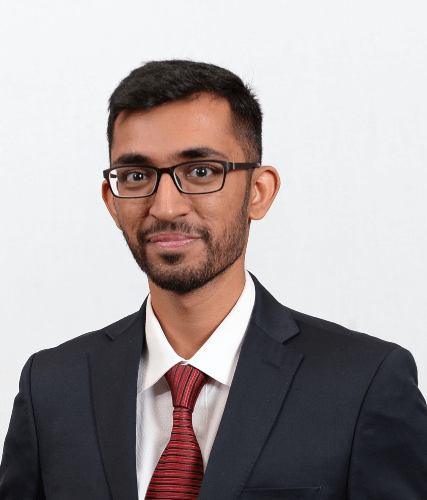 "Whilst acquiring management skills, I wanted to broaden my network, and get to know lots of different people from around the world," he explains.
Prior to the program, Abhishek worked in software development with JP Morgan in his home country of India. Although he enjoyed the work, he just couldn't see himself in engineering for the long term.
"I found that I had a good grasp of technology and engineering, but business acumen and strategy skills were missing from my skill set," he recalls. "I felt the MBA would be a good complement."
During the MBA, Abhishek was able to tap into the MBS network through the Career Development Center, which connected him with several different businesses in Australia.
These conversations helped him narrow down his search, and he eventually chose a role as strategy manager with the Commonwealth Bank in Sydney.
---
Completing an internship can help you make a career change
Completing an internship in your target industry or function helps further your network while offering you hands-on experience.
For some career-switchers—including Tamara—an internship can also become a full-time job. Before the MBA, Tamara worked as an engineer for an insurance company, specialising in chemical risk.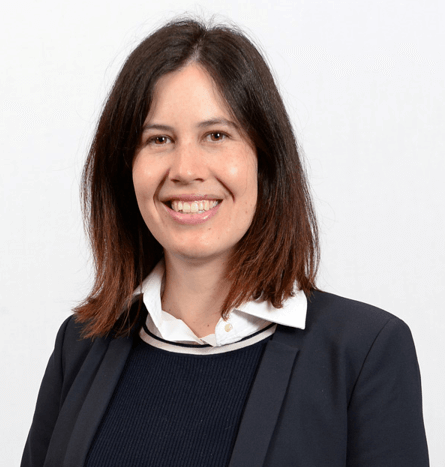 Her current role in the strategy team at Australia Post (the country's postal service) came about following an MBA internship.
At Australia Post, Tamara (pictured) supports the company's long-term strategic planning as it transitions from a traditional letters business to growth in areas such as e-commerce.
"The major strategy concepts we learned through our strategy classes at MBS really helped," she reflects.
To turn an internship into a full-time job, takes a little luck and good timing, Tamara notes, but you can help your chances by staying open to learning, and taking the time to get to know your colleagues.
"The internship for me was like a door opening—a great opportunity to explore whether I was the right fit for the role and company, and for them to see what I could do." she says.
---
Immerse yourself in your target industry or function
When you're trying to make a career change, the more you can learn about your dream job or industry the better.
For Tamara and Abhishek, an MBA was the ideal way to gain this knowledge. Since they both wanted a strategy career going into the program, classes in the subject proved to be a highlight.
"I didn't come from a strategy background, so both the subject and the course content were new to me," says Abhishek.
"I think the course also taught us a certain way of thinking about problems—how to go about solving them, and prioritizing the critical tasks."
Each class was based on recent case studies and peer discussion, so the pair had a chance to see how strategy theory plays out in the real world, across a broad range of businesses.
To gain even more strategic experience, the pair joined the Consulting Club at MBS. The club invited real consultants onto campus to speak about their work, and support students as they prepared for case interviews.
---
Stay open-minded about making a career change
Even if you have a very clear goal, it makes sense to keep an open mind when making a career change.
You might not land your dream job right away, or you could discover that your target industry isn't the best fit after all. Being flexible in your thinking can help you discover exciting opportunities you wouldn't have otherwise considered.
"Some people go into their MBA with a very specific career goal," says Tamara.
"But if you're open to other paths, there are so many interesting jobs and opportunities available through an MBA."
Joining clubs, studying electives, networking, and speaking with career advisors during an MBA will help you take a step back and find a career change that plays to your strengths, and gives you what you want in a job.
Although their career changes were challenging to navigate, the MBA at MBS offered a supportive environment for both Tamara and Abhishek to explore their options, and work towards new and exciting careers.
Related Content: