Shah-Zeib Ahmed found his passion when he worked in ticketing for the Brazil World Cup in 2014. Eight years later, with the help of a football industry-focused MBA, he has crafted a career in sports, which led to him launching his own consultancy and which now takes him to Qatar for the FIFA World Cup.

After his first taste of working in soccer, Shah set out to build his skill set and knowledge base, seeking out the Football Industries MBA at The University of Liverpool School of Management. There he gained an invaluable network of contacts that catapulted him into his dream profession, where he plays an essential role in world's largest sporting events, including this year's FIFA World Cup.
---
Discovering a dream career at the FIFA World Cup in Brazil
Shah's journey to a career in sporting events was a slow burn. An Austrian Native, Shah (pictured) was first exposed to the world of sport during his mandatory military service when he was involved in hosting the winter military games. Then, during his undergraduate degree, he worked on a project with Red Bull on a market entry plan for Southeast Asia, focused on extreme sports.
However, he was still set on a career in Big Four Consulting, and it wasn't until he was working on the 2014 Rio FIFA World Cup that he decided that the sports industry was his passion.
MATCH Hospitality, the designated ticketing services for the 2014 FIFA World Cup, recruited Shah to take care of several key clients during the event, including the German Football Association (DFB) – whose team lifted the trophy that year.
This position took him to Rio De Janeiro, Brazil, where part of assignment saw him working closely with DFB's disabled supporters. During the France versus Germany quarter-final match, Shah checked to see if the disabled fans had made it into the historic Maracanã Stadium.
"I approached the section where the disabled fans were seated as Mats Hummels scored the winning goal that sent them to the semis. I was embraced by random people all around, and one of those supporters said, 'If it wasn't for you, we wouldn't have made it to the game'.
"At that point, I realized this is much more than what it appears on television. And I wanted to make it a career," Shah explains.
---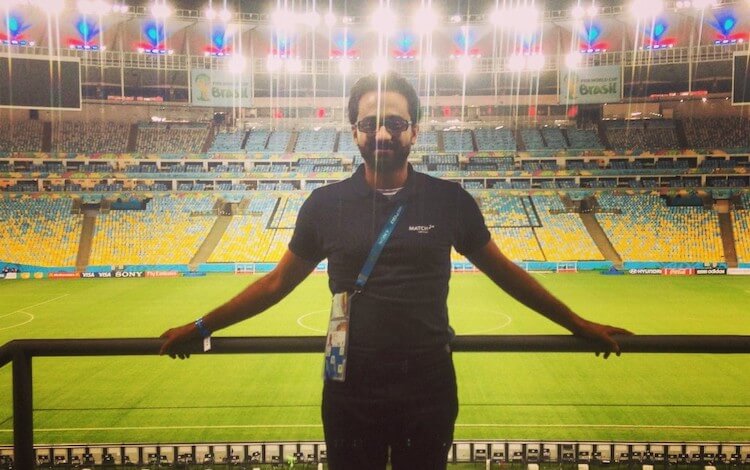 ---
Finding the Liverpool Football Industries MBA
After deciding that he wanted to launch a career in the sports industry, he took a step back to understand how to navigate it.
"My long-term aim was always to equip myself with an MBA because it gives you more leadership acumen, networking skills, and strong academic fundamentals to proceed with your career in a higher managerial position," Shah says.
Many factors led to his decision to join the Liverpool Football Industries MBA over other sports management programs and generic MBAs, he says.
"First, the program was the only one worldwide geared toward the sports industry while providing a Russell Group Certified Masters in Business Administration."
"Also, the strong alumni network proactively supports prospective applicants," Shah says. "They were very helpful in answering questions, talking about their journey, and how it helped them
The program's global accreditations also drew Shah to apply. The Football Industries MBA is ranked 25th in the SportBusiness Postgraduate Course Rankings for 2021.
---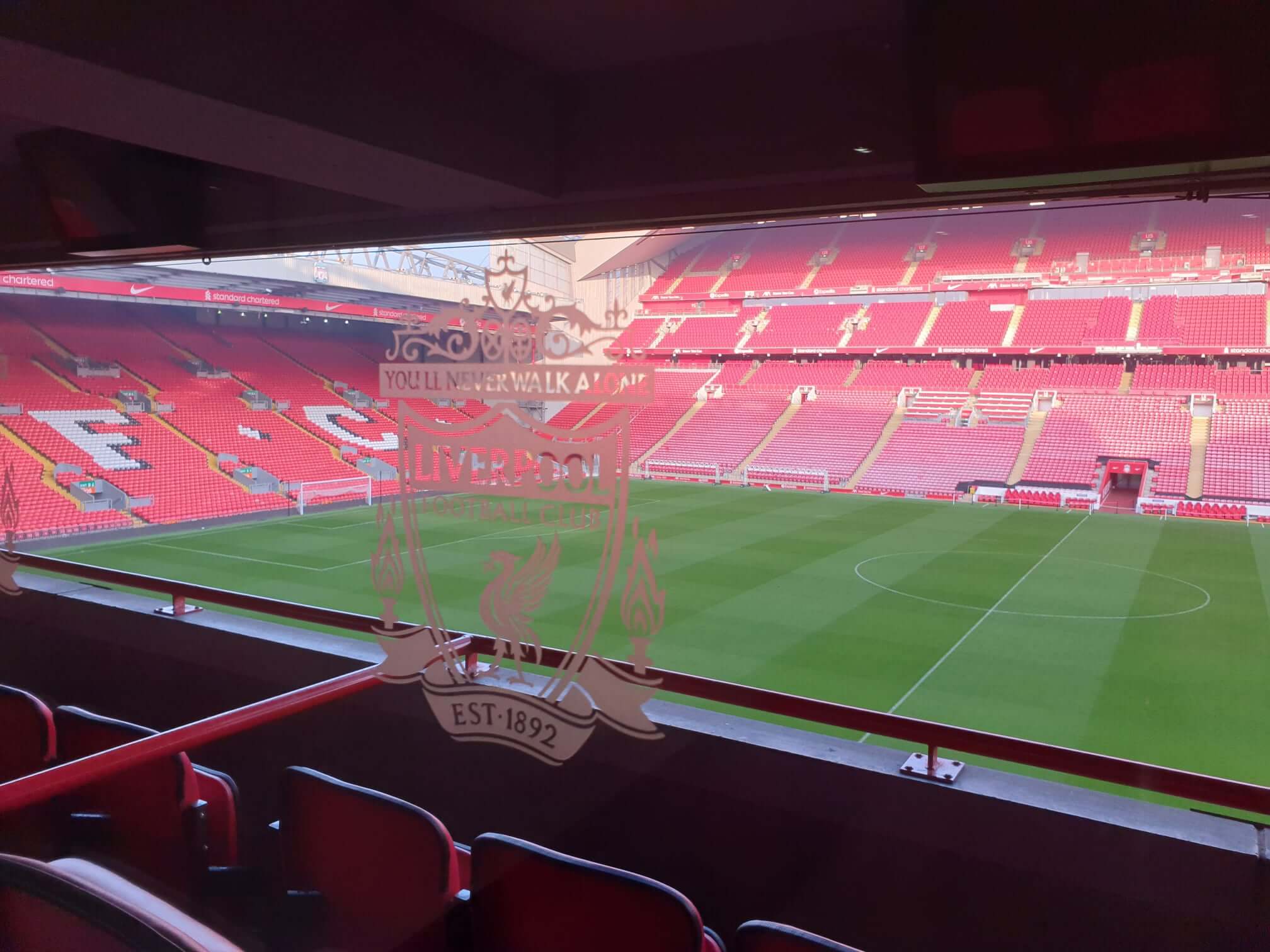 ---
Gaining experience and resources at the Football Industries MBA
The Liverpool Football Industries MBA provides students with a transferable skill set and invaluable resources, such as a robust professional network.
Shah prioritized networking with guest speakers, alums working in the industry, and industry veterans.
"I made sure that everyone from the groundskeeper at Celtic Park knew my name all the way to Richard Masters [chief executive of the Premier League], who I met during my time at the university," Shah explains.
---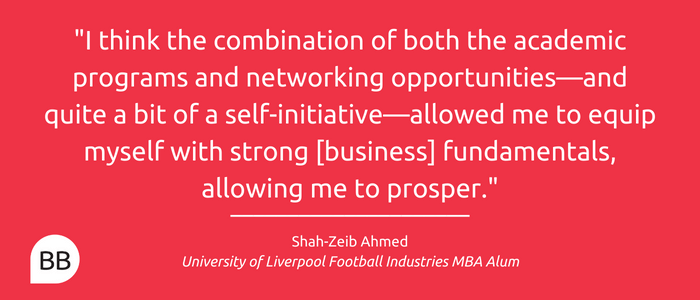 ---
Curating his sports industry career
Shah credits landing his first role as a ticketing manager for the 2018 FIFA World Cup to the extensive network he expanded at Liverpool and his academic achievements, particularly his work-based project.
The MBA's work-based project allows students, over the summer, to apply the knowledge and skills acquired during the program to an organization. Using management research and data collection methods, they explore an area of interest with their chosen organization.
Shah worked with FIFA and tapped into a research subject that was becoming increasingly popular at the time—women's football.
"I used that opportunity to meet previous colleagues who told me about a job that was coming up. I ended up applying for it and landing it before lifting my [MBA] scroll."
His new role took Shah to Switzerland for over two years; he then relocated back to the UK and joined the Rugby League World Cup. Before the tournament began, FIFA approached him.
"FIFA called me and said, 'We need you. Do you want to come?' I said absolutely.
This also led to him launching his own sports business consultancy, glosancon-sports, specializing in ticketing.
Shah finds the skills he gained at the Football Industries MBA a constant asset, from critical thinking to professionally formulating arguments, and writing concisely. Liverpool also equipped him with an understanding of the dynamics of the sports business industry, which depends on adaptability and flexibility.
"It's like no other industry because it depends on the competitive outcome of what happens on the pitch."
These skills and knowledge have put Shah in the best position possible as he heads to Qatar and roots for the English team to bring home the biggest trophy of all.
"I think the combination of both the academic programs and networking opportunities—and quite a bit of a self-initiative—allowed me to equip myself with strong [business] fundamentals, allowing me to prosper."
---
Next Read:
Sports Management Degree Grads Are Landing Top Jobs In The Sports Industry—Here's How
---
Main article image credited to @JukoFF with the rights of this license
Student Reviews
University of Liverpool School of Management
Related Content: