It's time for another Applicant Question of the Week at BusinessBecause!

Every week, we give you the opportunity to ask one of our chosen admissions experts anything you want to know about getting into business school. One question each week is chosen for our expert to answer.

This week, our question comes from Hemal Sanghani on behalf of their daughter, who is currently pursuing a BSc in Finance from NMIMS Mumbai University and will graduate in May 2022.

Their question is answered by Susan Berishaj, an admissions consultant from New York-based, Sia Admissions.
---
Applicant Question of the Week:
Dear BusinessBecause,
I want to look at the top universities for an MBA in Finance or MSc in Finance that can offer my daughter a scholarship.
She would like to prepare and apply for a finance degree. Can you please guide on what MBA scholarships are available for finance students and the best university options that are available in the US, UK or Canada?
---
The Answer:
While each university's approach to scholarship awards differs, distinguished universities tend to have large endowments that help attract top global talent.
Some universities award scholarships based on need, like Harvard Business School (HBS) and Stanford, while others provide scholarship opportunities based on merit, like Columbia and NYU Stern.
Like the admissions approach, merit-based scholarships are determined based on a holistic review of a candidate's profile, including personal accomplishments and professional promise.
Since applicants compete not only for a seat in the class but also for limited scholarship opportunities, a well-developed holistic profile and application are critical to success.
The two degrees in question—master's in finance and an MBA—differ in their curriculum offering and the level of experience they require from applicants.
In the experience bucket, the former requires no prior work experience while the latter requires a minimum of two years of post-undergraduate work experience to be eligible to apply.
That said, there are seven top-tier US universities that offer a deferred program allowing applicants to secure a seat at their prestigious and competitive MBA programs immediately after college.
While universities offer scholarships to ensure diversity in the cohort and facilitate financing, full rides are scarce.
A typical student relies on several funding sources to support their educational pursuits and attend these distinguished universities, including scholarships, savings, loans, and various external funding.
---
United States
In the United States, there are both MBA and master's in finance programs that offer scholarship opportunities to both domestic and international students.
MIT Sloan, USC Marshall, Columbia Business School, Yale School of Management (if interested in investment finance), and NYU Stern, all offer merit-based scholarships and fellowships for their master's in finance programs, but funding is limited and highly competitive.
The MBA programs (focusing on the deferred programs specifically) offer both merit and need-based scholarships.
HBS and Stanford both offer merit-based admission and need-based scholarships.
Stanford also provides fellowships opportunities requiring separate applications, including the Knight-Hennessey, Reliance Dhirubhai Fellowship, and Partnership for Diversity (P4D) fellowships.
Merit-based scholarships are offered to admitted, deferred MBA students by MIT Sloan, Chicago Booth, and Yale, some of which require a separate application.
Columbia Business School offers both need and merit-based scholarships and fellowships; while, Darden's Future Year Scholars automatically receive a $15,000 award per year ($30,000 in total) and are also eligible for additional merit-based scholarships determined at the time of enrollment.
---
Canada
In Canada, merit-based scholarships are dominant.
Universities with reputable master's in finance programs include HEC Montreal, Rotman, DeGroot, and Concordia's John Molson School of Business.
HEC Montreal distributes $1.6 million (CAD) in scholarships for MSc students, including those enrolled in the financial engineering program.
Although it offers fewer scholarship opportunities, the MSc in Finance at John Molson also offers merit-based scholarships and awards to outstanding students to facilitate their study.
In Ontario, Rotman's master's in finance students are eligible for scholarships as well as teaching and research assistantship opportunities.
DeGroot School of Business at McMaster offers merit-based scholarships for students in the master's of finance program.
The scholarship ranges between $1,000 (CAD) and $20,000 (CAD) annually.
It's worth noting that tuition to Canadian universities, even for international students, can be significantly lower than Ivy tuition rates.
---
Europe
In the United Kingdom, some of the top universities offer merit-based scholarships for master's in finance programs.
Imperial College offers several merit-based scholarships for a master's in finance students, some of which require separate applications.
While Oxford Saïd provides a £10,000 scholarship for students pursuing a master's in financial economics, London Business School offers several merit-based scholarships for students pursuing a master's in finance degree.
While not in the UK, I could not leave out the prestigious HEC Paris' master's in international finance, which is also worth considering.
They offer several merit-based scholarships and 'local' scholarships for successful candidates.
Overall, to be scholarship competitive, an applicant must demonstrate academic excellence, a strong GMAT/GRE score, and exhibit superior quantitative metrics in their candidature.
Furthermore, successful award recipients are often engaged global citizens who not only bring diversity to the classroom but also lead with a vision for the future.
The opportunities provided by superior education and the increased competition for access to it makes securing a seat at these esteemed institutions the number one priority.
While universities try to facilitate the cost of attendance, both need- and merit-based scholarships are welcome and important sources of funding for many.
---
Ask an Admissions Expert a Question!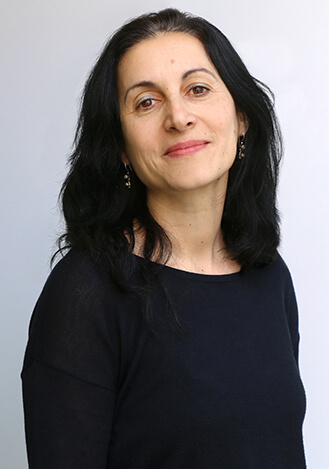 Next week, you'll have the opportunity to ask Greta Maiocchi, head of marketing and recruitment for MIP Politecnico di Milano, anything you want about getting into business school.
Having worked at the business school for almost 14 years, she now manages a large team across the organization to promote masters, open programs and corporate courses worldwide.
Got a question you'd love Greta to answer? Submit your question on our Twitter, Facebook, or LinkedIn pages, send us an email to info@businessbecause.com, or simply post a comment below!