MBA scholarships are helping women change careers and push for more gender diversity in the business school classroom. Maria Khukhlaev has seen the impact firsthand, as she is set to graduate from the International Full-Time MBA program at MIP Politecnico di Milano Graduate School of Business later this year. She's the latest in a line of women in business who've benefitted from the MIP4Women scholarship.
The school offers two grants of $8,686, two worth $7,058, and three for $5,429. It's an attempt to encourage female participation in the International MBA, to further diversify the classroom, and foster a culture of women in management.
"I'm an economist, so that side of things is obviously very important to me," says Maria. "Because of the scholarship, I managed to move to Italy, experience the full-time format, and enjoy life in Milan––something I couldn't realistically afford without MIP's financial support."
And it's not just about the financial support. The MBA is exposing Maria to an array of perspectives––the current class is made up of students from 19 different nationalities. She's also looking to pivot her career and move in a new direction.
---
Confidence to consider other careers
---
With the backing of the MIP4Women scholarship, Maria has thrown herself into the program and is taking every opportunity to broaden and further develop her skill set.
"We are learning lots of things––like digital transformations and supply chain operations. I'm completely new to these topics," she says.
The more she's learning, the more confident she feels about pursuing new career opportunities. Maria is interested in using her MBA to switch to a career in business development or consulting for companies in and around Italy.
---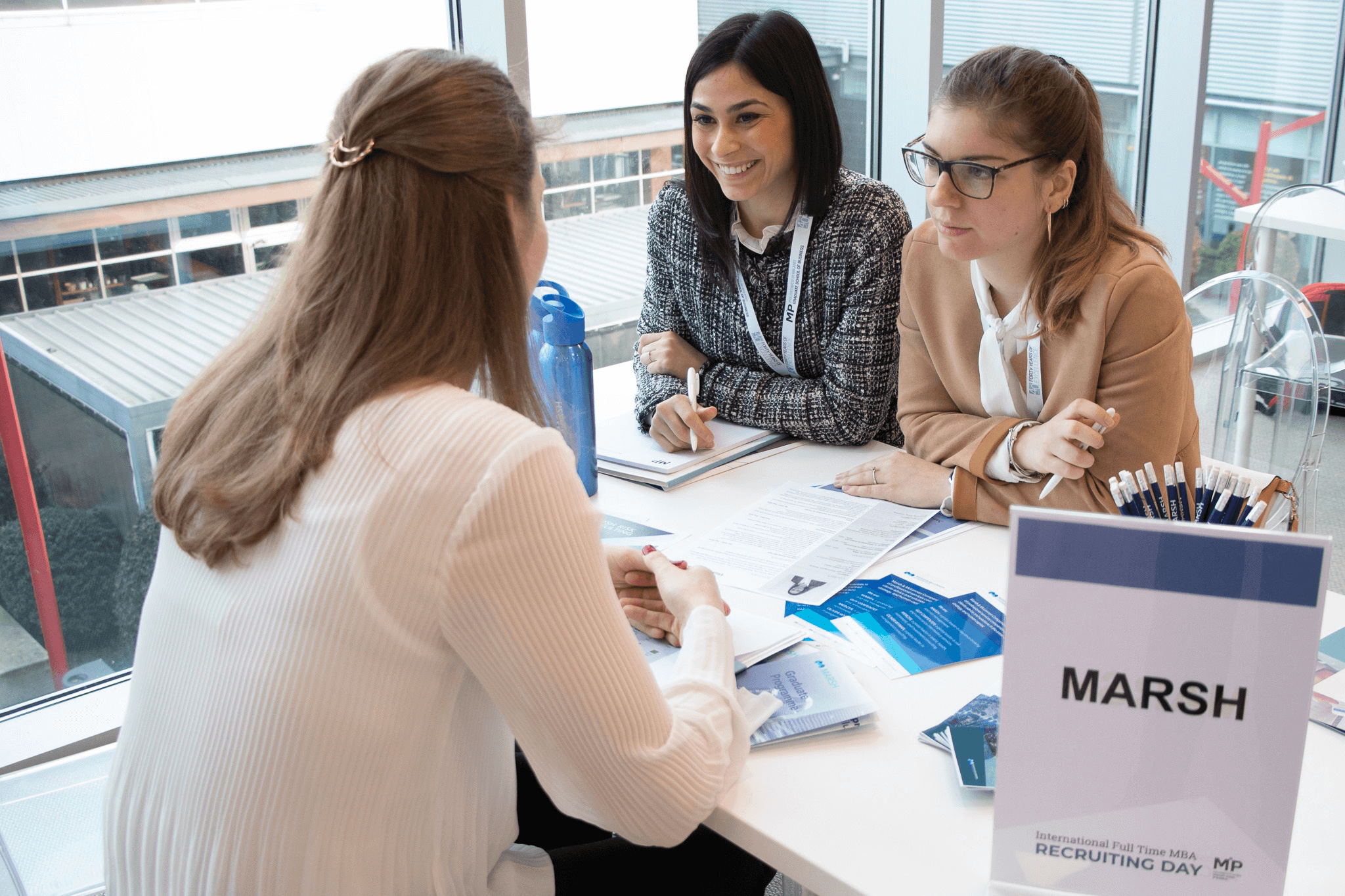 ---
She'll be pivoting from a role as an account manager for JI Investments Solutions, a consultancy she founded in 2009 in Costa Rica and has been working for since.
"I want to change my career path." she reveals. "I have been working on an entrepreneurial project for almost 10 years––learning these things has been helpful with that. I have the chance to consider jobs in areas I wasn't even thinking about before."
---
The importance of diversity in business
---
The diversity of her cohort has been an unexpected bonus, says Maria.
"It's really interesting having so many international perspectives in my class. I have classmates from the US, Japan, India, and Europe."
The opportunity to meet other like-minded people who are determined to achieve their business goals has been inspiring, she adds, and motivated her to continue pursuing her own goals.
"I wanted to meet people who can challenge me and inspire me, and I have. Yes, your classmates become friends, but why not future business partners, too?"
She mentions an interview she did recently with a "very important bank". They were hiring for a project involving digital transformation, and stated they were looking for candidates from diverse backgrounds.
It's an example of how businesses are pushing for more diverse workforces. The MIP4Women scholarship ties into that––it's hoping to push more female MBAs into more visible roles, to inspire the next generation of women in business.
"Things are changing," says Maria. "Women feel more able to invest the time to prepare themselves for their careers, but the market is also beginning to support us more. That progress now needs to keep happening."
---
Business schools want more women to apply
---
Maria estimates that around 35% of her cohort are women. A 2018 Graduate Management Admission Council (GMAC) study shows that the average distribution of men and women in a full-time MBA program was 38% women and 61% men.
Initiatives like the MIP4Women scholarship are the right way to keep up momentum––it's given Maria the chance to explore her future in business through the MBA.
"My advice to future candidates considering the MIP4Women scholarship is to be confident in your own abilities," she advises. "Do your research. Look for the opportunities that will open doors for you.
"It promotes personal growth––socially and culturally––because it encourages critical thinking. You will become a better leader. You will learn to communicate better, understand people from different cultures and backgrounds––you will become a better professional."
Related Content: