CEOs, entrepreneurs, and tech leaders feature among our list of Carnegie Mellon University notable alumni.

Founded in 1949, the top-ranked Carnegie Mellon University Tepper School of Business has amassed a network of more than 17,000 alumni, most notably from its MBA and master's programs.

The school consistently places graduates into top MBA jobs in consulting, finance, and technology. And graduates enter the workforce after being schooled in Tepper's analytical approach to decision-making—a scientific approach to complex problem solving that the school has pioneered.

Tepper's close-knit alumni community is maintained through the Tepper Alumni Network, what the school calls the 'Tepper Advantage'.

Tepper also keeps its alumni network close through the running of regional alumni chapters, and there's an Alumni Webinar Series that involves Tepper faculty keeping grads up to date with the latest business trends.

Here are 10 Carnegie Mellon University notable alumni who graduated from Tepper School of Business MBA and master's programs:
---
1. David Tepper
---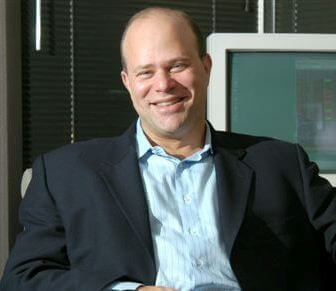 ©Appaloosa Management, used under this license
---
MBA Class of 1982
Founder and President of Appaloosa Management
Since graduating from his MBA, David Tepper has enjoyed remarkable success. He started his career at Keystone Mutual Funds (now part of Evergreen Funds) before moving to Goldman Sachs in 1998, where he worked for eight years.
David is the founder and president of Appaloosa Management, a global hedge fund based in Miami Beach, Florida. His success with the firm led to him being third in Forbes' list of highest earning hedge fund managers in 2018.
The business school at Carnegie Mellon University was renamed the David A. Tepper School of Business in 2004, after a record donation from David of $55 million.
In addition to his day-to-day business activities, Davis is also the owner of National Football League (NFL) team the Carolina Panthers, which he bought for $2.2 billion.
---
2. Costas Azariadis
---
MBA Class of 1969
The inaugural director of the Center for Dynamic Economics (CEDEC)
Costas is a macroeconomist born in Athens, Greece. He has worked on numerous topics such as labor markets, business cycles, and economic growth and development.
He's a professor who has published widely in leading peer-reviewed professional journals, including the American Economic Review, the Quarterly Journal of Economics, and the Review of Economic Studies, developing theories that shaped contemporary economic science.
He's also the inaugural director of the Center for Dynamic Economics at Washington University in St. Louis.
---
3. Bennet Ifeakandu Omalu
---

©wilkinrm1, used under this license
---
MBA Class of 2008
President and medical director of Bennet Omalu Pathology
Bennet is a Nigerian American physician, forensic pathologist, and neuropathologist who was the first to discover and publish findings regarding degenerative brain disease in American football players.
Since finding a causal link between Pittsburgh Steelers legend Mike Webster's brain disease and his partaking in the NFL, Bennet has been determined to raise awareness about Chronic Traumatic Encephalopathy (CTE) and the dangers of high collision sports.
He is board-certified in five medical specialties, including anatomic pathology, clinical pathology, forensic pathology, neuropathology, and medical management. He is also a certified physician executive.
However, a 2020 Washington Post article claims some medical experts think Bennet overstates the link between CTE and brain damage in contact sports, and the state of scientific knowledge of CTE remains one of uncertainty.
---
4. Yoshiaki Fujimori
---
MBA Class of 1981
President and CEO of JS Group Corporation (now LIXIL Group Corporation)
Yoshiaki earned a bachelor's degree in petroleum engineering from the University of Tokyo, before obtaining an MBA from Carnegie Mellon University Tepper School of Business, where he's served on the board of trustees since 2004.
Prior to joining LIXIL Group, a leading housing and building material company operating globally, Yoshiaki worked for 25 years at General Electric (GE) where he held various posts. He was chairman of GE Japan (2009-2011), senior vice president of GE Money (2005-2009), CEO of GE Asia (2003-2005), CEO of GE Plastics (2001-2003), senior vice president of GE Healthcare Asia (1997-2011), and also served as a member of the Corporate Executive Council.
He is currently a senior executive advisor of CVC Japan, a corporate venture capital fund, and chairman of Oracle Japan. He's also a board member of Takeda Pharmaceuticals, Boston Scientific, and Shiseido.
---
5. Dina Dublon
---
Business master's degree class of 1979
Director, Columbia University's Mailman School of Public Health
Dina is currently the director of Columbia University's Mailman School of Public Health—she's also held several prominent board positions at some of America's top companies since graduating from Carnegie Mellon University.
She's been a corporate director at Microsoft and Accenture, and currently sits on the supervisory board for Deutsche Bank. Arguably her most prominent role was with JP Morgan Chase, where she spent more than two decades and was both executive vice president and CFO.
She's also served on the boards of several non-profit organizations, including the Global Fund for Women, and the Women's Refugee Commissions, where she is a co-chair.
Dina's success has led to her winning numerous honors. She was ranked on Fortune's list of the 50 Most Powerful Women in American Business and received The International Center In New York's Award of Excellence.
---
6. Sulajja Firodia Motwani
---
MBA class of 1992
Vice-chairperson of Kinetic Engineering Limited and founder and CEO of Kinetic Green Energy & Power Solutions Limited
Sulajja graduated in Commerce from Pune University's Brihan Maharashtra College of Commerce in 1990, before obtaining her MBA from Carnegie Mellon University.
She has since dedicated her career to specializing in green mobility and electric automobiles, becoming vice chairperson of Kinetic Engineering Limited as well as founder and CEO of Kinetic Green Energy & Power Solutions Limited.
More recently, she formed a joint venture with Tonino Lamborghini to design and create electric and solar golf carts and tourism vehicles, which will be manufactured in India.
She was named as a business 'Face of the Millennium' by India Today and was also ranked among the top 25 business entrepreneurs in India, according to Fortune India.
---
7. Alejandro Villanueva
---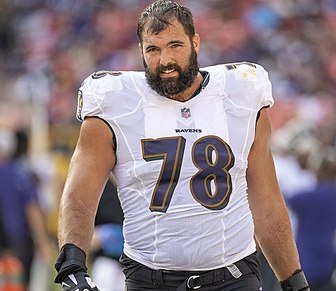 ©All-Pro Reels, used under this license
---
MBA class of 2019
American Football Player
Alejandro Villanueva served in the US Army for three years and was deployed to Afghanistan during his time in the military, before he transitioned to civilian life in 2014.
He signed a professional football contract with NFL team, the Pittsburgh Steelers, in 2014, before enrolling on a part-time basis on the Tepper School of Business MBA in 2016. Since graduating in 2019, he's left the Pittsburgh Steelers and joined the NFL's Baltimore Ravens.
---
8. Nobuhiro Seki
---
MBA class of 2002
Japanese businessman and serial tech entrepreneur
Nobuhiro graduated with an MBA from Carnegie Mellon University in 2002, and kickstarted his post-MBA career as the executive vice president and general manager of the Asia Pacific region for Six Apart. His leadership led to the business becoming the leading blogging company in Japan within a few years.
Nobuhiro is a tech fanatic who has also acted as an advisor for NYDesigns, an incubator linked to the City University of New York (CUNY). He is currently the chief investment officer of Monozukuri Ventures, a firm he cofounded that aims to provide startup founders with resources like investment, mentorship, prototyping, manufacturing expertise, and community support.
---
9. Alan B. Thomas Jr.
---
MBA class of 2000
Chief Operating Officer at IntelliBridge
Before he enrolled in the MBA at Carnegie Mellon University, Alan Thomas had started to build a federal career, first as a presidential management fellow for the Department of the Army, and then as a defense acquisition management analyst for the Office of the Under Secretary of Defense.
That trend continued after he graduated—post-MBA he's been an adviser to government clients with Booz Allen Hamilton, as well as a program manager for the Department of Defense.
Now, he's the chief operating officer for IntelliBridge, a company that delivers data science and artificial intelligence-powered development, security, and operations solutions to clients. The firm also delivers intelligence, cloud, and cyber solutions for America's 'most critical missions.
---
10. Keith Law
---
MBA class of 1999
Writer, The Athletic
Keith graduated from Harvard University, where he majored in sociology and economics, before receiving his MBA from Carnegie Mellon's Tepper School of Business. He then decided to dedicate his career to writing about American baseball.
He started as a special assistant for the professional baseball team, the Toronto Blue Jays, before joining ESPN in 2006. After 14 years he joined The Athletic in 2020. Keith is also an active member of the Baseball Writers' Association of America.
---
Learn about more notable alumni from top schools like Stanford, NYU, and UC Berkeley.
---
Next Read: UC Berkeley Notable Alumni | 11 Famous MBAs
---
The main image in this article was used under this license.