The world, as we know it, is quickly moving online.

Adults in the UK spend on average 24 hours a week on the internet. We do our shopping online, talk to our friends online, and watch movies online. It's hardly surprising, therefore, that we can do an MBA online.

Online, distance-learning MBAs are part of a growing trend towards putting more flexibility into graduate management education. 36% of online MBA programs experienced growth in 2018, compared to just 24% of full-time two year programs.

The opportunities online are many and varied. For those not interested in completing a full online MBA, there is the choice of executive education programs which are increasingly online.

The past decade, moreover, has seen the rise of Massive Open Online Courses (MOOCs), a chance for students to get a taster of business education in a shorter, cheaper format.

The jury, however, is still out. While online flexibility is making the MBA more accessible, are online MBA students getting the same experience as their full-time counterparts?

We've weighed up the various pros and cons of online learning:
---
PRO: Accessibility and flexibility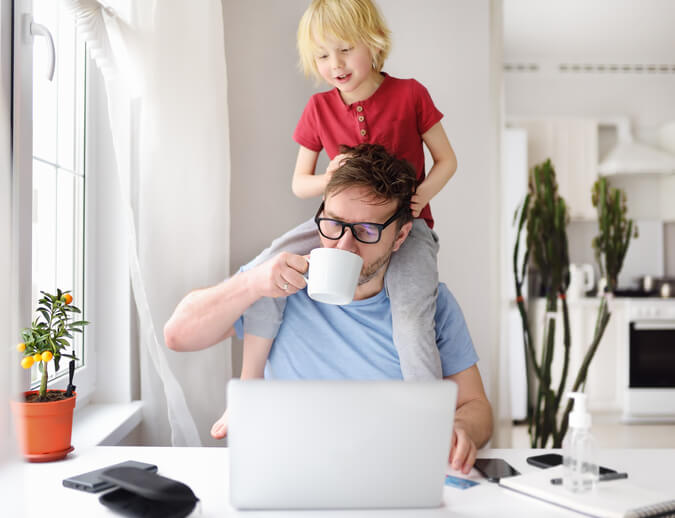 ©SbytovaMN via iStock / used under this licence

Family, financial commitments, physical restrictions—it's often easier to think of obstacles to studying an MBA rather than reasons to do so. Not all MBA students are young, free, and single—for many, online access might be the difference between earning an MBA or not.
Through distance-learning programs, students can get access to education from world-class business schools, from the comfort of their own home. This is significant, since over 60% of prospective students said that commitments to family and friends would impact their reservations towards applying for an MBA.
---
CON: Less financial assistance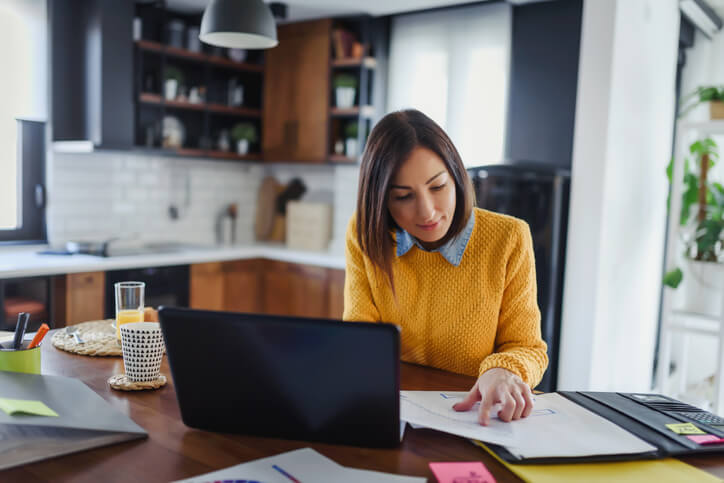 *©Lordn via iStock / used under this licence
While online MBAs are certainly cheaper than a full-time program, financial assistance is more limited.
A Warwick Business School MBA student, for example, will pay $51,400 for a full-time program; a Warwick Distance Learning MBA student will pay just $41,764. At US schools, this will be much higher.
Only 13% of online students globally, however, receive financial assistance, compared to 45% of students for a full-time program.
Online students benefit by studying and continuing to work and earn a salary at the same time. But for those who can't afford to break the bank for their education, a lack of financial assistance can be a barrier to studying an MBA.
---
READ MORE: The 10 Best Online MBA Programs In 2019
---
PRO: Work alongside study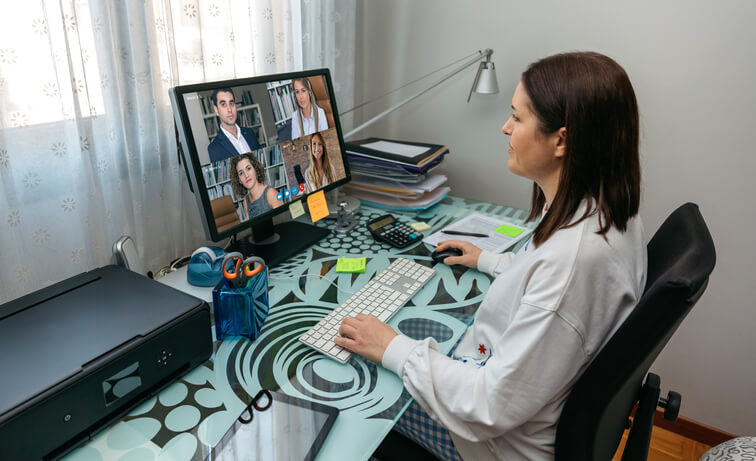 ©doble-d via iStock / used under this licence
It has become far less common for companies to sponsor employees to study an MBA as part of their employment, meaning an MBA can be perceived to equate to job uncertainty.
Distance learning, however, means that work and study can exist in harmony.
Given the flexibility of online MBAs, full-time workers can complete their classes in their evenings, or over weekends. While there are set deadlines for assignments, coursework can be completed at a pace set by the learner.
Many Professional MBA programs are already pursuing this option, integrating online learning as a significant portion of their part-time degree. The nine professional MBAs offered at WU Executive Academy have e-learning components in the run up and conclusion of modules which are done in the classroom.
---
CON: Lacks the 'campus' experience
©Cornell University
From Cornell Johnson's lush state parks, to Warwick Business School's soaring views across London, business schools are famed for their campuses.
For fully-online MBA students, the closest you'll get to this will be on Google Images.
The campus experience goes far beyond the knowledge you are accumulating in the classroom. MBA programs encourage their students to get as involved as possible in campus life.
Harvard Business School, for instance, has over 80 student clubs for MBAs to join, from the entrepreneurship to the whisky, bourbon and spirits club.
---
READ MORE: Is An Online MBA Worth The Money?
---
PRO: Supplement established business knowledge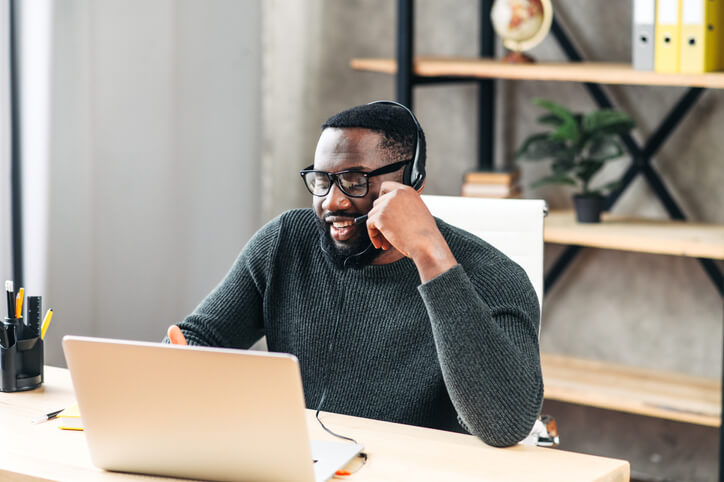 ©Vadym Pastukh via iStock / used under this licence

One of the biggest motivations for online learning is to advance your own career, and one of the best ways is to add to your toolkit of skills.
Professional MBAs, with online elements, are the perfect way to advance your acumen, especially if you are coming from a management background. This might offer the opportunity to specialize in fields such as marketing or accounting; or it may just add theoretical knowledge to previous experience in business.
This is part of a trend of lifelong learning, where graduates are increasingly likely to come back to their business education years after their MBA. Schools like Wharton offer executive education courses to their alumni, free of charge.
For prospective students, or students looking to upgrade their skills, many top schools offer MOOCs through platforms like Coursera, in everything from data analytics to corporate sustainability. As top b-schools like Stanford and INSEAD offer more of these courses, the more they are perceived as real business acumen.
---
CON: Networking and interaction limited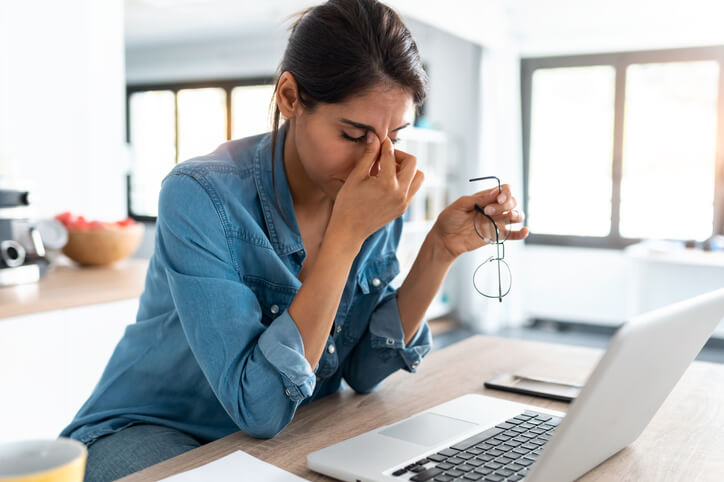 ©nensuria via iStock / used under this licence
The classmates, the professors, the network. Business school isn't simply about what you learn; it's about the interactions you have and the connections you make.
The emphasis on group learning in MBAs can be diminished in the distance-learning format, where the program is designed around the individual and their own time management. While this provides flexibility, it might be argued that it does not reflect the nature of teamwork required in the workplace.
MBAs also provide ample time for networking, particularly with regards to meeting potential employers. Behind the screen of an online MBA, this face-to-face opportunity is less available.
---
The experience of the full-time MBA versus the online MBA seems to be in the additions which you get outside of the classroom.
While the content is the same, and the accumulated knowledge will read the same on paper, the full-time candidate has easier access to faculty, campus, and the network which can still be limited, or even non-existent, for the online learner.
An online MBA, however, is ideal for a particular type of candidate, who for financial, familial, or accessibility reasons, isn't able to commit themselves to a full-time, full-contact MBA.
That online courses are growing in demand, at the expense of full-time courses, shows that this type of candidate is increasingly present.
---
*Featured image used under this licence
Student Reviews
Birmingham Business School - University of Birmingham