Catalina Panoui isn't afraid of change. In the first decade of her career, she switched sectors five times, and worked across three continents. When it became clear that innovation management was the right path for her, she pursued an online MBA to learn more about innovation strategy.
Born and raised in Romania, Catalina left home at 18 to pursue a bachelor's degree in design and management at the New School University in New York city.
After graduation she returned to Europe, moving through various roles in change management and digital marketing, before relocating to Australia.
In Sydney, Catalina found work with global law firm, Norton Rose Fulbright, acting as Head of Innovation. Working with tech breakthroughs in the legal sector sparked her curiosity for the larger innovation ecosystem.
She decided to enrol in an online MBA, and opted for the MBAX program at the Australian Graduate School of Management (AGSM) at the University of New South Wales Business School in Sydney.
Designed for busy contemporary leaders, students can design their own learning experience - the program is delivered fully online, or through a blend of online, evening and/or weekend intensive sessions.
Students are free to choose how often they select each delivery option, and study chosen topics at their own pace. Catalina chose to focus her studies on technology and innovation.
We caught up with Catalina, who explains three ways an online program like the MBAX can accelerate your career.
---
1. You can focus on topics that match your career goals
Catalina had been "MBA shopping" for a few years when she discovered the MBAX and was drawn to its flexibility.
"I wanted to continue working while implementing what I was learning at the same time, and adapt my new skills into a real-world context," she explains.
Catalina opted to study her courses online each weekend, which encouraged her to take a step back from her nine-to-five life. When she returned to work each Monday, she felt able to approach familiar problems with a refreshed mindset.
During the MBAX, Catalina was able to tailor the program to her needs, taking courses in leadership, technology, and sustainability. This allowed her to build a picture of what sustainable innovation looks like.
---
2. It helps you tap into a global network
Along with flexibility, Catalina's online MBA provided her with a strong global network.
"People from different industries bring their experience and insight to help you see a different perspective to the problems in front of you," she says.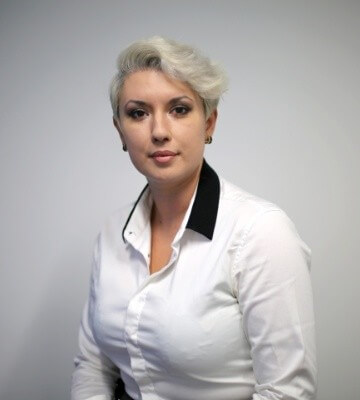 For one project, Catalina worked with students in Canada, Singapore, Australia, and Jakarta, whose backgrounds ranged from healthcare to diplomacy.
"You know you can call on people when you've solved problems together in the past," she explains. Today, she remains in touch with her classmates, and can tap into a far-reaching network for mutual advice and support.
Her flexible MBA structure meant Catalina could also build close connections in person. She acted as a mentor at AGSM Marker's lab on the UNSW campus, a facility dedicated to helping budding entrepreneurs get their ideas to market.
Being on the forefront of innovation at the Maker's Lab helped further Catalina's understanding of the challenges that come with bringing innovations to market.
An International Business Experience (IBE) in Shanghai equally furthered Catalina's network. IBEs are exchange programs condensed into a short burst, which fit in with professional or personal commitments.
On her 10 day exchange she visited the Fudan University, where Catalina learned about using tech for sustainable development, as well as China's larger economic landscape.
"We visited one of the innovation labs of Tencent, and saw a huge steel production factory," Catalina recalls.
Being exposed to this very different culture was important for Catalina's professional development, offering insights into the goals and working practices of Chinese companies.
---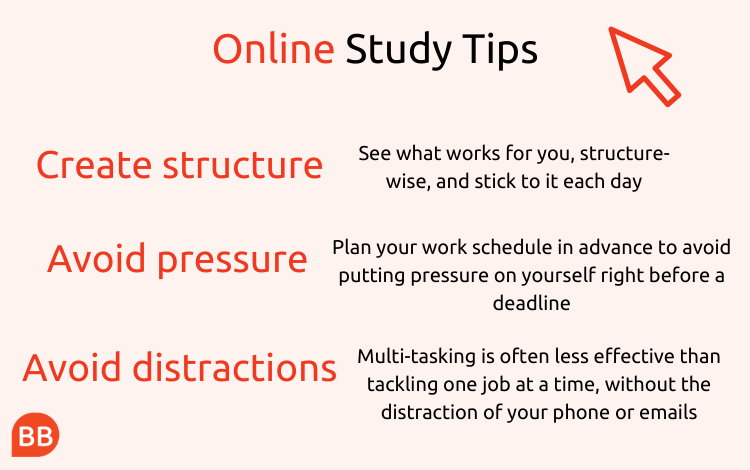 ---
3. You'll develop soft skills: today's life skills
Learning online was useful for Catalina's soft skill development, helping her navigate her current role, working with clients in different geographical locations.
As a senior consultant with the Board of Innovation (BOI) in Belgium, she works on innovation strategies with diverse global clients.
Catalina wanted to return to Europe after her MBAX and discovered the role with BOI through LinkedIn.
"My role with BOI allows me a lot of autonomy, while practicing the skills I learned from the MBA," she explains.
The MBA's core Leadership course, which explores self-leadership and contemporary leadership challenges, has proved especially useful when it comes to coordinating teams, she notes.
"Now I can understand stakeholders, work out what they're seeking, and what information and appeals they best respond to," she explains.
Catalina discovered she enjoys this kind of challenge during her MBAX, with the help of a careers coach from the AGSM Careers team.
AGSM Career Coaches help students and alumni to clarify their career goals and search for roles, as well as helping with technical challenges like resume and cover-letter writing.
Overall, the support of her peers, instructors, and careers coaches has helped Catalina pave her new path to, make a difference in the global innovation ecosystem.
"In many ways, the MBAX provided the inspiration that I will keep with me for the rest of my life," she says.
---
*While limits on public gatherings are in place due to COVID-19, the AGSM MBAX is being delivered fully online
Related Content: