Working with a career coach can reveal new insights about yourself, your goals, and your next career move. The experience is especially impactful for MBA students, who are already undergoing a professional transformation.
For Anthony Collins, a graduate from the flexible MBAX (online) program at the Australian Graduate School of Management (AGSM) at the University of New South Wales Business School in Sydney, career coaching was a crucial component of the program.
Before he started his AGSM MBA, Anthony was developing his career with Diaxion, an IT strategy firm, in Sydney. As an IT Strategy Practice Manager, he was responsible for overseeing IT-related projects, coaching employees, and managing project budgets.
In this role, Anthony was challenged to take on more managerial responsibilities, interacting with business leaders like CEOs and CIOs.
He enjoyed the work but interacting with these colleagues uncovered gaps in his business knowledge—particularly in finance, marketing, and strategic management. This realization led him to start the AGSM MBAX program specialising in Technology.
The program's flexibility meant he could also continue working and apply the new insights he learned to a real-world environment.
Anthony also worked with Barbara Mackie, an AGSM Career Development Manager, throughout his time during the MBAX program.
He was able to hone these new insights and take his next career step. In 2013, while still studying the MBAX, he joined IT solutions giant Cisco as leader of the Change and Transformation Advisory Practice for Asia-Pacific.
Here are three ways that MBA career coaching helped propel his career.
---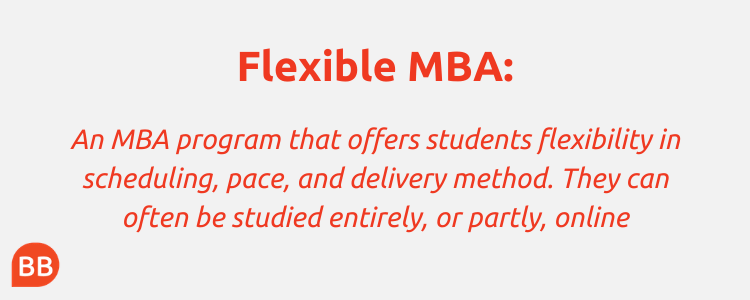 ---
1. Understanding unique personal strengths
Working with the AGSM Careers Development Centre helped Anthony gain a more objective overview of his strengths, and areas for improvement.
"Working with a career coach can give you a more objective overview of your strengths, and areas for improvement", says Barbara. "This awareness of your strengths can help you better position yourself for job opportunities and explore new pathways where your abilities might come into play."
Working with Barbara helped Anthony understand how his strengths could be better leveraged in a work setting. Using a strengths-based personality test, he discovered an affinity for big picture thinking, and lifelong learning.
"My ability to get to the heart of what is important for the business and its stakeholders, and then devise pragmatic implementation processes, means I'm best placed to help others who get bogged down in the detail and potentially take their eye off the end goal," Anthony explains.
Along with one-on-one coaching, the AGSM Career Development Centre organizes networking events, gathers industry insights, and connects students with internship opportunities.
---
2. Building a strategic network
Attending business school gives you the opportunity to tap into a powerful global network of alumni and industry leaders, with career coaches often act as the guiding force in helping you build a network that ties in with your future career aspirations.
Along with one-on-one coaching, the Centre organizes networking events to connect students with internship opportunities.
"We are best positioned to help students develop a more strategic network," explains Barbara. "When students want to make a career transition, we can help them build a network aligned with their goals."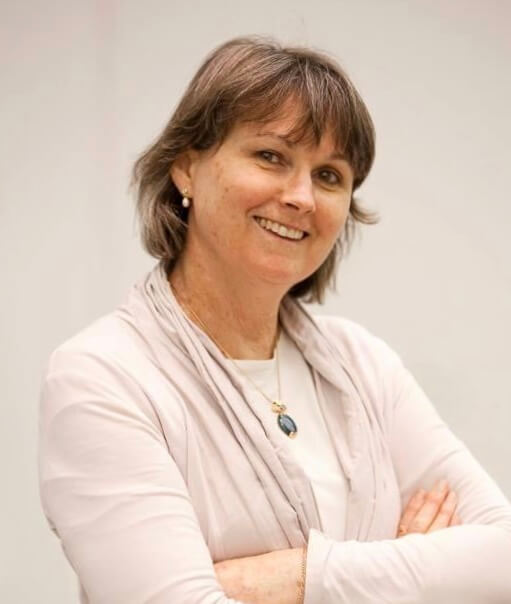 By connecting students with local employers and alumni in their field of interest, career coaches can act as a bridge between your current and future career.
During his own time on the MBAX, Anthony was able to make connections who have since become personal friends. One connection is even helping him to further both his leadership and coaching expertise.
"One of the great things about the AGSM is there is always an opportunity to find something that inspires you. Currently I'm exploring social impact board positions with someone I met through AGSM, to offer leadership development to help shift perspectives and digital advice to support social change with technology as an enabler" Anthony explains.
As well as facilitating individual connections, Barbara and the AGSM Career Development Centre organize sector-specific networking events throughout the academic year.
"In early September, we run a Consulting Week," says Barbara. "This involves several consulting companies and industries that recruit MBA students coming on campus to speak with interested students. This year, we will be hosting the event online."
---
3. Uncovering new career opportunities
Having open conversations with a career coach can also help you uncover exciting new opportunities that might not have occurred to you previously—whether it's a totally new career path, or a novel approach to your current function.
These opportunities can emerge in career coaching sessions themselves, or through networking conversations.
"There is no one 'right' career out there for you," explains Barbara. "There are multiple possibilities in different industries and fields of expertise."
An MBA program will encourage you to expand your skill sets, and explore different career trajectories. At AGSM, the Careers team guides students toward roles that are a great fit— sometimes in functions, companies or industries that you may not have considered before.
For Anthony, the coaching experience unveiled a passion for understanding human behaviour and ignited his curiosity to better understand the coaching process itself.
"At the heart of every organisation are people," says Anthony. "Change and transformation initiatives often neglect to take a human-centered approach, which invariably results in the change not meeting the strategic needs of the business."
Today, he applies this approach to his work with Cisco.
"Career coaching has helped me understand different managerial styles, and how to adjust my behaviour to interact most effectively with those around me," he says. He is currently exploring his interest in behaviour and psychology further with a Master's in Coaching Psychology.
For students like Anthony, who want to take their career to the next level, Barbara's advice is clear: engage with MBA career services early.
"Even if you're not sure what you want out of your career, we can always give some perspective and some guidance on how to get started," says Barbara.
Anthony agrees that his experience with career coaching has had a hugely positive impact.
"My coaching sessions helped me by offering different perspectives on how I could use my strengths," he explains. "Barbara offered a supportive space where I could ask questions and receive practical advice about how to meet my career goals.
"The enhanced capability for self-directed learning, improved decision-making, and better problem-solving skills I developed at AGSM help me every day in both business and my personal life," he concludes.
Related Content: