New property development, smart cities, dream homes in the Caribbean—real estate is an exciting industry to work in with impressive salaries to match.

Real estate agents can earn over $100,000 per year and MBA graduates in real estate management positions have the potential to boost their salaries further.

Whether you're looking to break into the industry for the first time, or accelerate your existing real estate career, an Online MBA could be just what you need.

One of the key perks of Online MBA programs is that you get to apply what you learn in real-time, while still earning—especially valuable in the fast-paced real estate industry.

Here are some of the best Online MBA real estate programs. These business schools offer specialized Online MBAs in real estate or concentrations and courses focused on the sector.
---
---
Considering an Online MBA?
Download our Online MBA Guide 2022
---
---
1. University of North Carolina, Kenan-Flagler Business School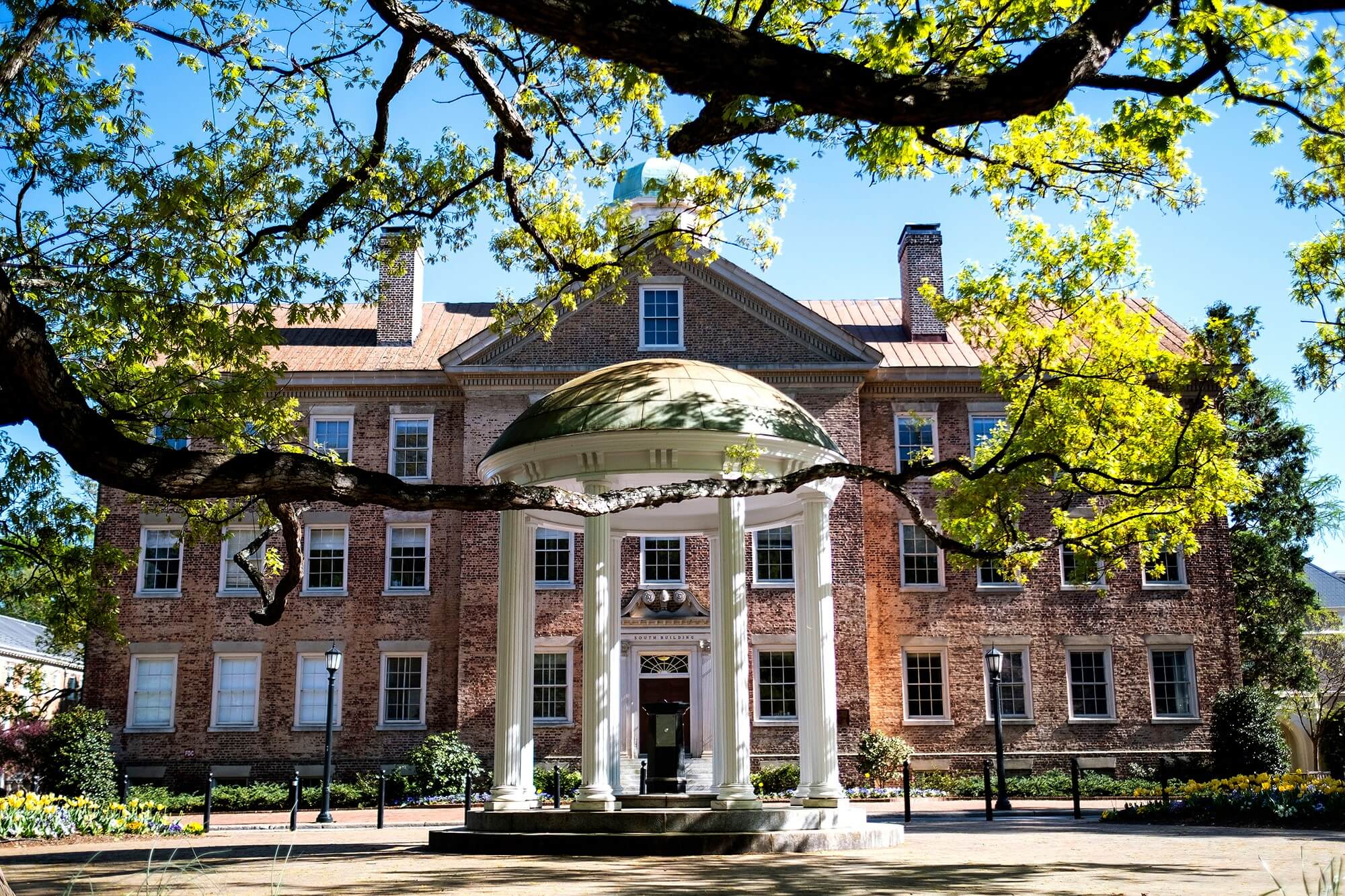 ©UNC Kenan-Flagler Business School / Facebook
---
Online MBA Cost: $126,000
Residential component? Yes
UNC Kenan-Flagler is a school that is known for its real estate programs. According to the school, 10-12% of full-time MBAs complete a concentration in real estate.
They get to take advantage of the UNC Real Estate Conference, as well as other resources including specialized case competitions, investment funds, and immersion electives.
Although the school's distance learning MBA doesn't explicitly offer the same concentration as its full-time counterpart, many of the same resources are available to MBAs who choose distance learning. The degree is easily tailored toward interest in real estate through the use of electives and additional courses.
Add to this that UNC's Online MBA program is ranked fourth in the world by the Financial Times and it deserves its place among the best Online MBA Real Estate programs.
---
2. Georgetown University, McDonough School of Business
©Georgetown McDonough School of Business / Facebook
---
Online MBA Cost: $135,000
Residential component? Yes
Georgetown University is home to the Steers Center for Global Real Estate, which offers industry-specific alumni mentoring, global networking for internships, career advice, and much more.
The Flex MBA is modeled closely on the school's full-time program, taught by the same faculty and following the same courses. This means that, like their full-time colleagues, not only can Online MBA students at McDonough access resources at the Steers Center, but they can also pursue the same courses. These range from Real Estate Private Equity to Real Estate Development.
At $135,000, it's the priciest Online MBA on this list, but with the resources available to you as a distance learner, it could be the ideal investment.
---
3. Florida State University College of Business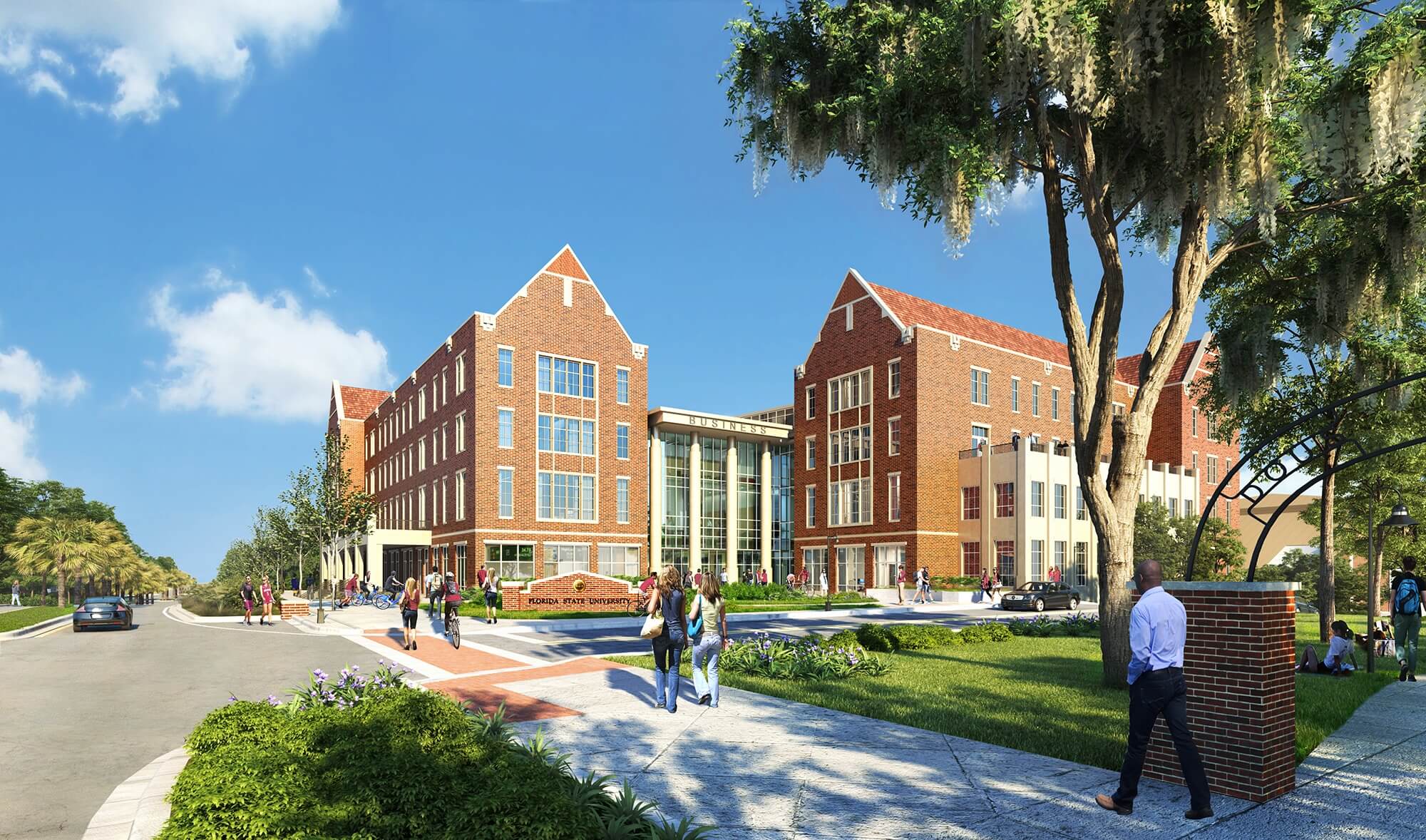 © Florida State University - College of Business
---
Online MBA Cost: $31,000 out-of-state
Residential Component? No
If you want to marry affordability with flexibility, Florida State University should be on your list of target schools. Its distance learning MBA is part-time and fully online to allow you to easily fit your studies around your work commitments. The program only costs an estimated $31,000 for out-of-state students.
In order to specialize, students must take three real estate-focused specialization electives, in valuation, finance, and investment, alongside the MBA's other core courses, which include modules on strategy and business policy.
US News & World Report ranked Florida State in the top fifty MBA programs in the United States, so it's a good-value option if you're looking for a 100% online program at a low cost.
---
4. UCLA Anderson School of Management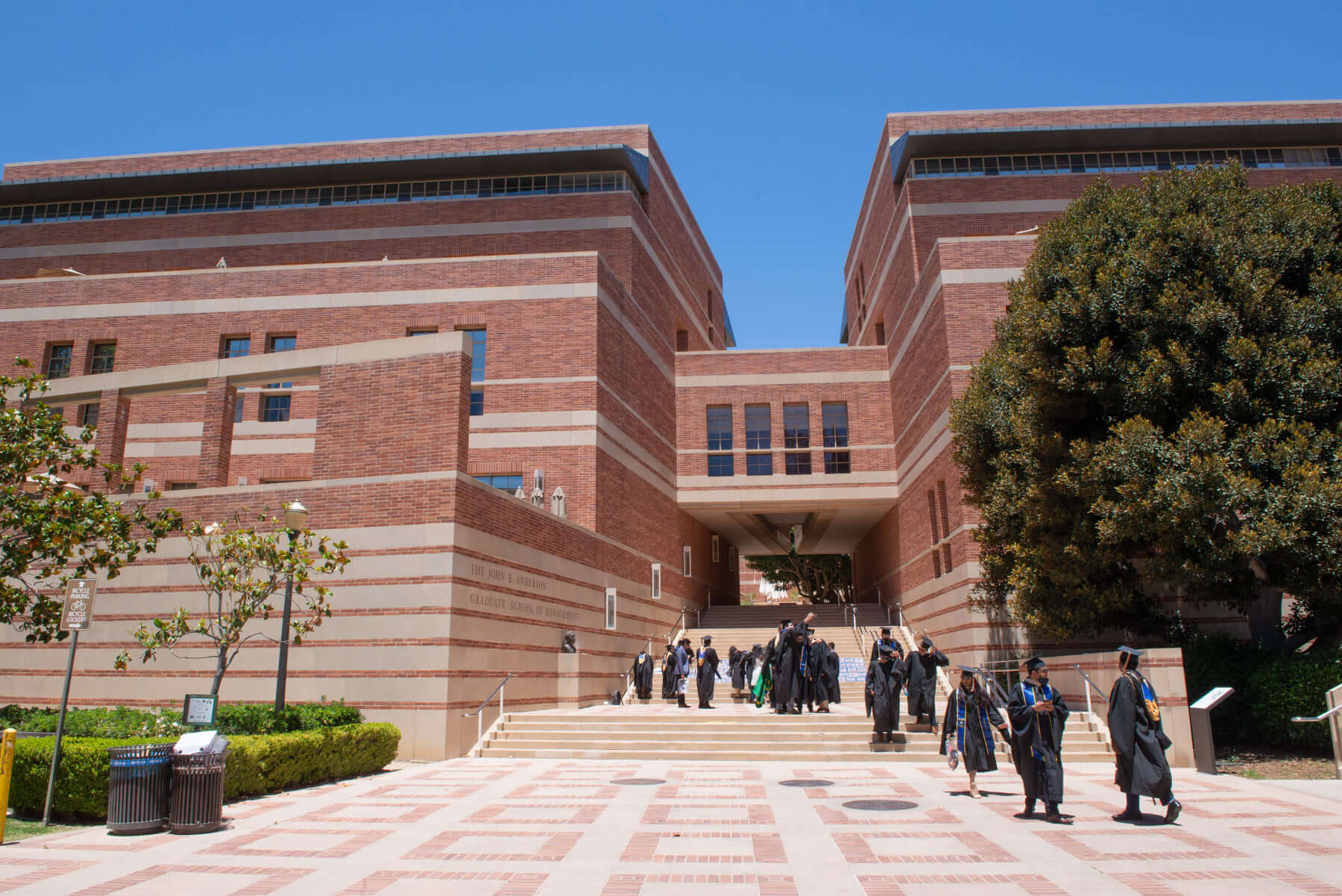 ©UCLA Anderson School of Management / Facebook
---
Online MBA Cost: $129,000
Residential component? Yes
The Fully Employed MBA at UCLA Anderson School of Management is a high-powered MBA for professionals with high-powered ambitions.
The program focuses on real estate financing and investing as well as development, and interdisciplinary curiosity is encouraged. In addition to the compulsory Urban Real Estate Financing and Investing course, students are required to select three additional real estate electives to qualify for the specialization. They're also encouraged to seek out courses in other departments.
Offered alongside the school's part-time MBA, in which students convene on either Saturdays or weekday evenings, the hybrid format of the flexible MBA requires students to attend campus for one weekend every three weeks, while the remainder of the teaching takes place online.
On the MBA's capstone project, you could work with an international tech company, or with startups through the project's business creation option. You could also end up managing an investment fund alongside your peers. All of these options foster transferable business skills that will be well-placed within the real estate industry.
---
5. James Lind Institute, Rushford Business School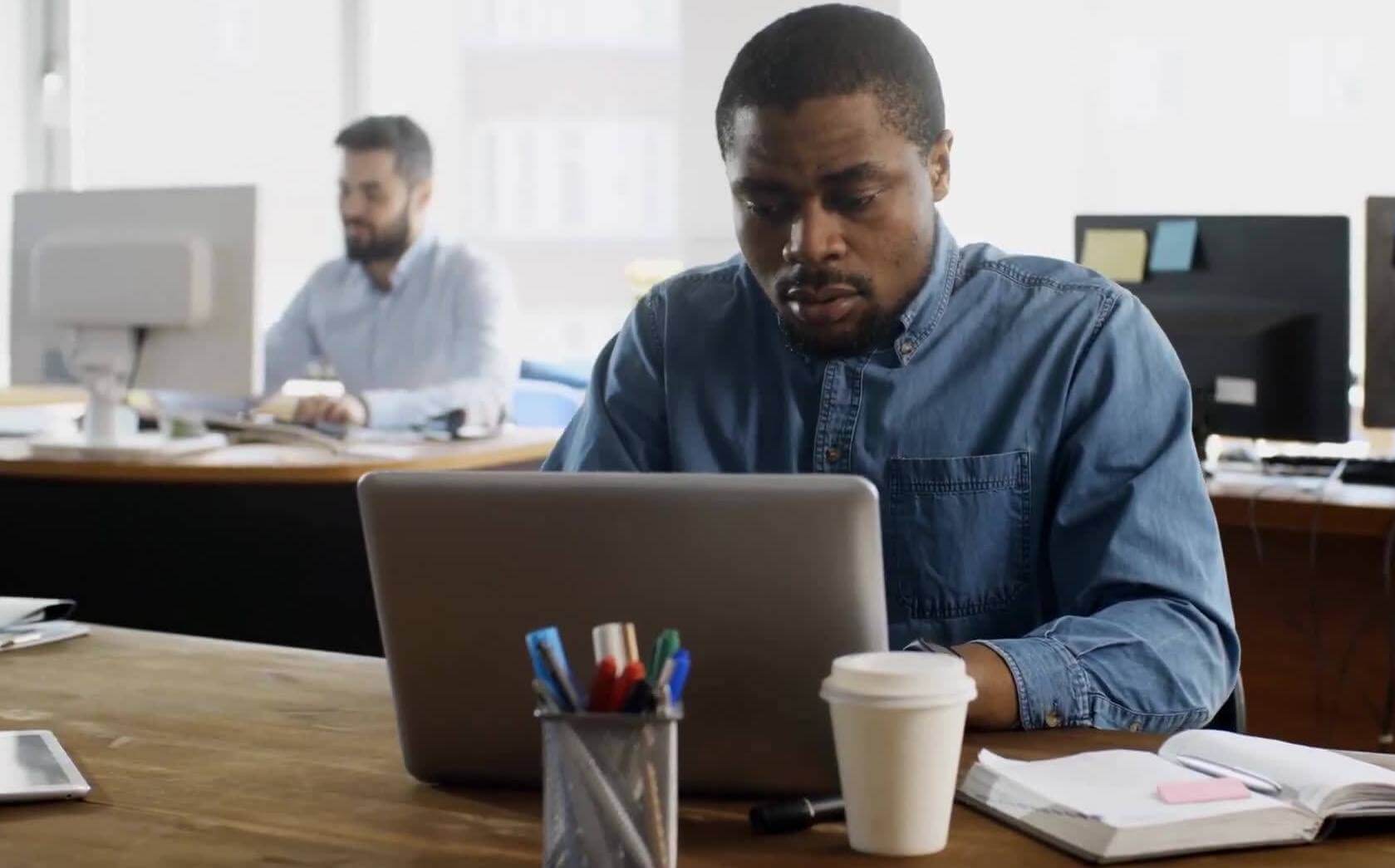 ©James Lind Insitute / Facebook
---
Online MBA Cost: $11,000
Residential component? Yes
Triple accredited by Swiss Eduqua, ACBSP, and IACBE, this 16-month Online MBA attracts new professionals with experience in investment, finance, and property management.
Rushford's MBA in Real Estate Management offers 28 courses to its students in subjects ranging from Managerial Economics to Corporate Social Responsibility, Ethics, & Law. The course stresses socio-economic, geopolitical, and environmental effects on real estate investments and the property market.
If you're looking for a business school with great networking opportunities, Rushford offers workshops, internships, and site visits at renowned real estate firms. The Online MBA also includes an optional two-week in-person concentration in Geneva, where you can meet and network with students, faculty, and other key stakeholders.
---
6) University College of Estate Management (UCEM), Reading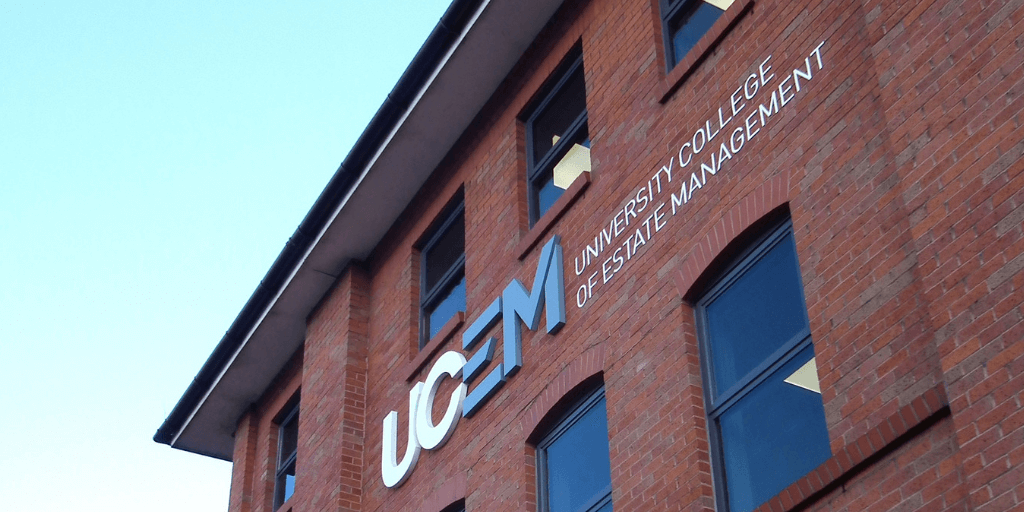 © University College of Estate Management / Facebook
---
Cost: $15,000
Residential component? No
If you're an experienced real estate professional who wants to advance to a managerial position, UCEM's MBA in Construction and Real Estate is the right fit for you. The 2-year, part-time course is fully online. It combines core management subjects such as Strategic Management of Change with key electives in Property Transactions or Valuations and Ethics.
You can make the most of UCEM's career services up to three years after graduation. Currently, 98% of graduates find a job within 15 months of graduating. Graduates from UCEM go on to work for top real estate employers including CBRE, Mace Group, and Asda Stores Ltd.
With a median salary of $120,000 for students after 15 months of graduating, UCEM's program is great for those wishing to enroll in an affordable course with a high return on investment (ROI).
---
7) Jones Graduate School of Business, Rice University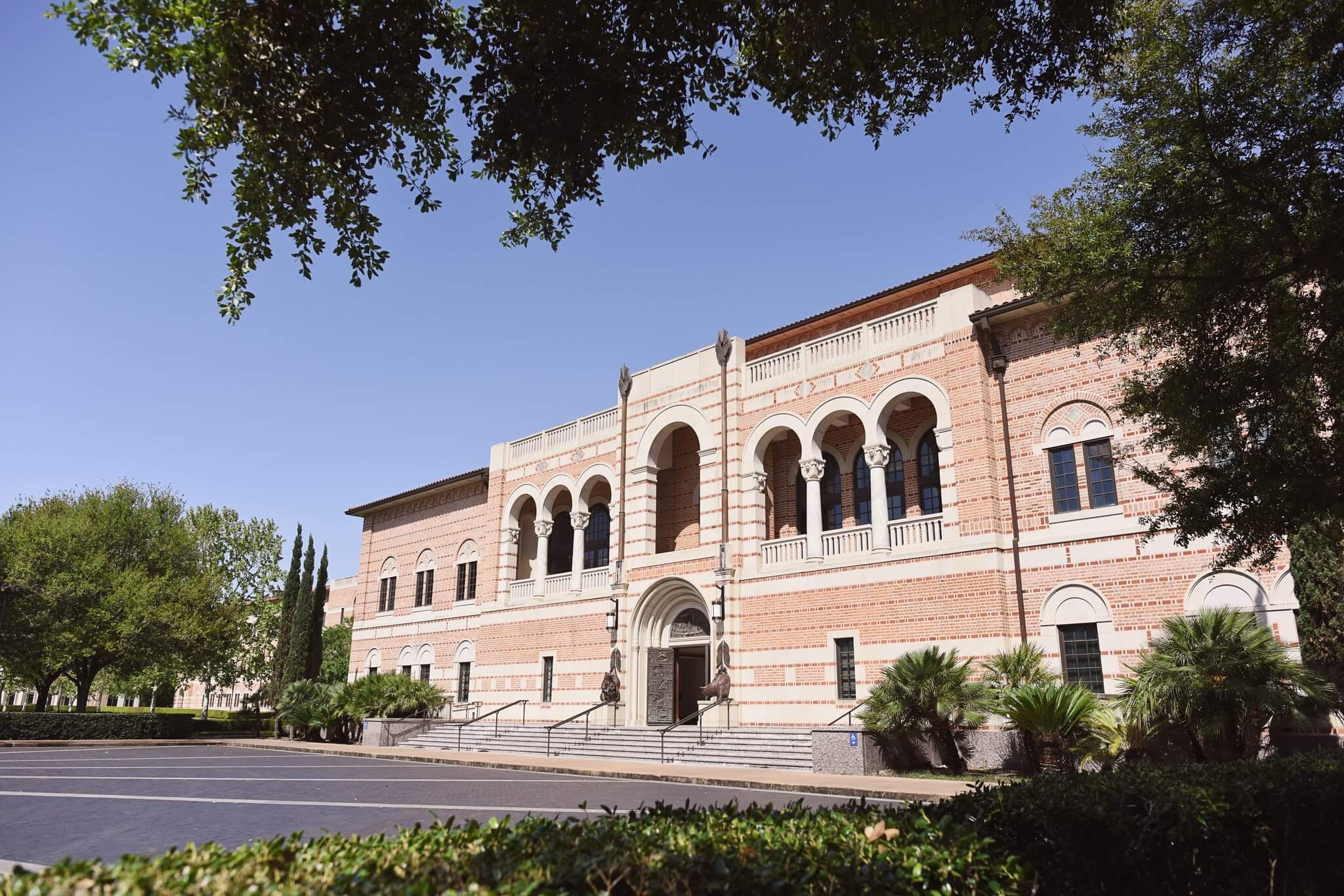 ©Rice Business - Jones Graduate School of Business / Facebook
---
Cost: $110,000
Residential component? Yes
The Rice University's Jones Graduate School of Business Online MBA is ranked by Poets & Quants as the third-best MBA Program for Real Estate. The course offers real estate electives in Capital Markets, as well as in Development and Disruption in Commercial Real Estate.
Once enrolled in these electives, you can also join the school's Real Estate Club. The club works together with the business school's career development office to enable you to make the most of your MBA and quickly progress in your career.
Located in Houston, Texas, the club has extensive contacts in real estate firms across the state. Graduates have gone on to work for well-known real estate firms including JLL, CBRE, and Westfield. A great location for real estate professionals, Jones Graduate School of Business will provide you with an extensive list of company contacts.
---
8) George Washington University School of Business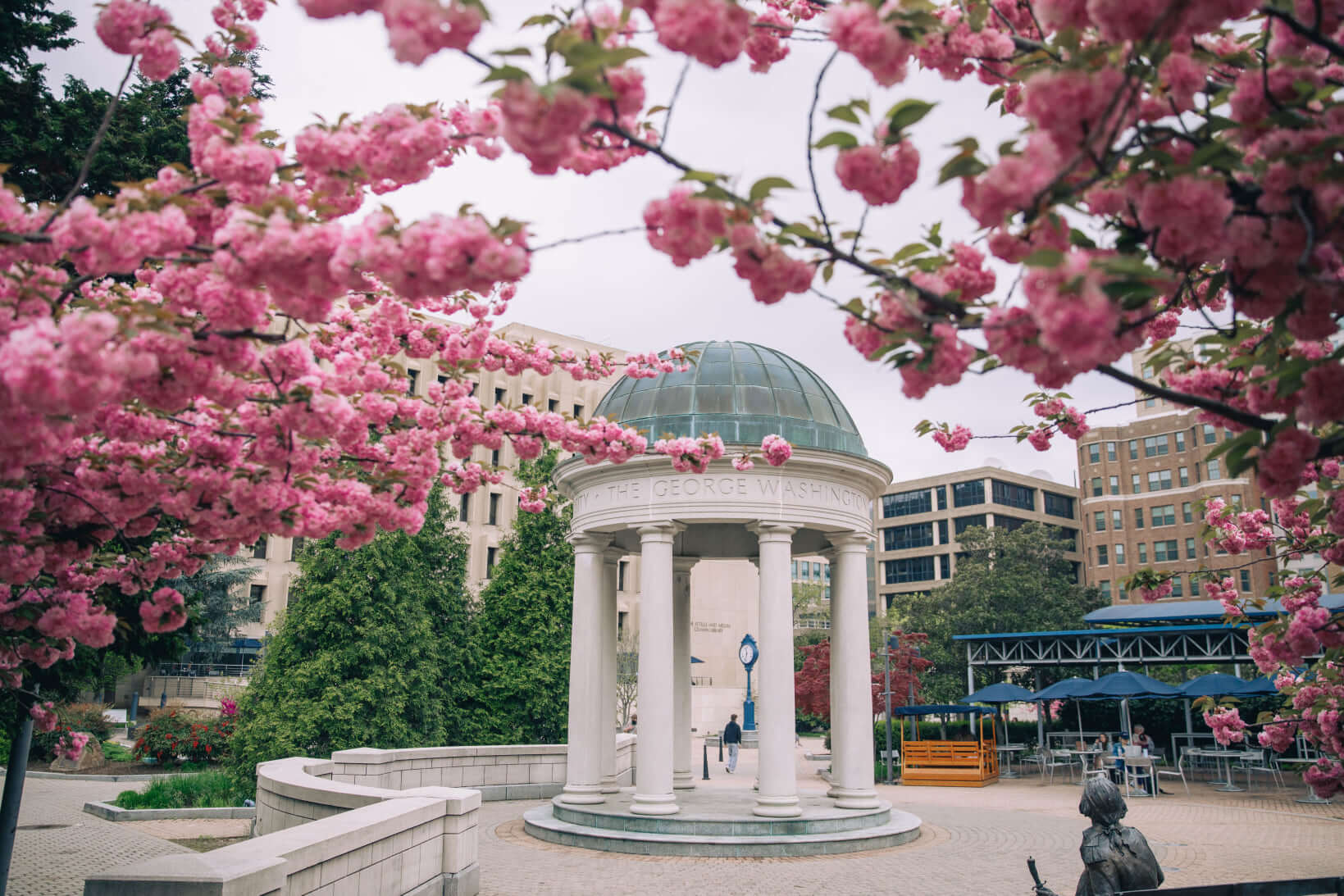 ©The George Washington University / Facebook
---
Cost: $100,000
Residential Component: Yes
Ranked within the Top 20 Best Online MBA Programs by US News & World Report, the George Washington University MBA is also accredited by AACSB.
Although the MBA is fully online, the course offers an optional four-day residency course in Washington DC, enabling you to get to know the faculty and increase your business contacts. GWU's campus is located just moments away from the White House and the World Bank, in the heart of Washington DC.
Although the initial cost of the course may seem pricey, George Washington University School of Business promises its students a high ROI. Due to the school's placement in one of the most active commercial real estate markets across the globe, it's a great destination for experienced professionals looking to make a personal and professional investment with their studies.
This article was written by Caroline Hug & Amy Hughes
---
Next read:
Online MBA Guide 2022 | Everything You Need To Know About Online MBAs