While sitting in a New York board meeting a few years ago, Sebastian Ko heard company executives use words and phrases he'd never encountered before.
At the time, he'd just pivoted into the technology sector, and although he had a good understanding of the company's products and customers, working in a corporate role was a totally new experience.
"I had my phone under the table to quickly search phrases like 'Blue Ocean strategy,'" Sebastian laughs.
That's when he made the decision to complete an MBA. Since enrolling in the part-time MBA at HKUST Business School, he's learned the language of business and accelerated his career in legaltech, joining innovative startup, DiscoveryLabs.
---
Choosing a part-time MBA
The move into legaltech was a natural transition for Sebastian. His bachelor's was a double degree in science and law, and although he started out as a lawyer, he'd always wanted to work in an innovative space.
Legaltech—software technology that improves efficiency and governance in managing legal processes—fitted the bill.
When it came to choosing a business school program, HKUST was an obvious choice because of its expertise in cutting-edge tech.
"Right from orientation, there were a couple of weekends dedicated to data analysis and programming in Python, and there are plenty of electives in tech and innovation-based subjects," Sebastian explains.
The decision to study part-time was also an easy one. Because the legaltech world changes so quickly, he was reluctant to step away from work for a year or more.
With classes happening on weekends over the course of two years, the HKUST part-time MBA ensured Sebastian wouldn't miss out on any important developments.
Studying part-time also meant he could apply what he learned in the classroom to his company straight away.
"What I learn at the weekend, I can take back to work next week," he explains. "My colleagues often ask me where I got my ideas."
---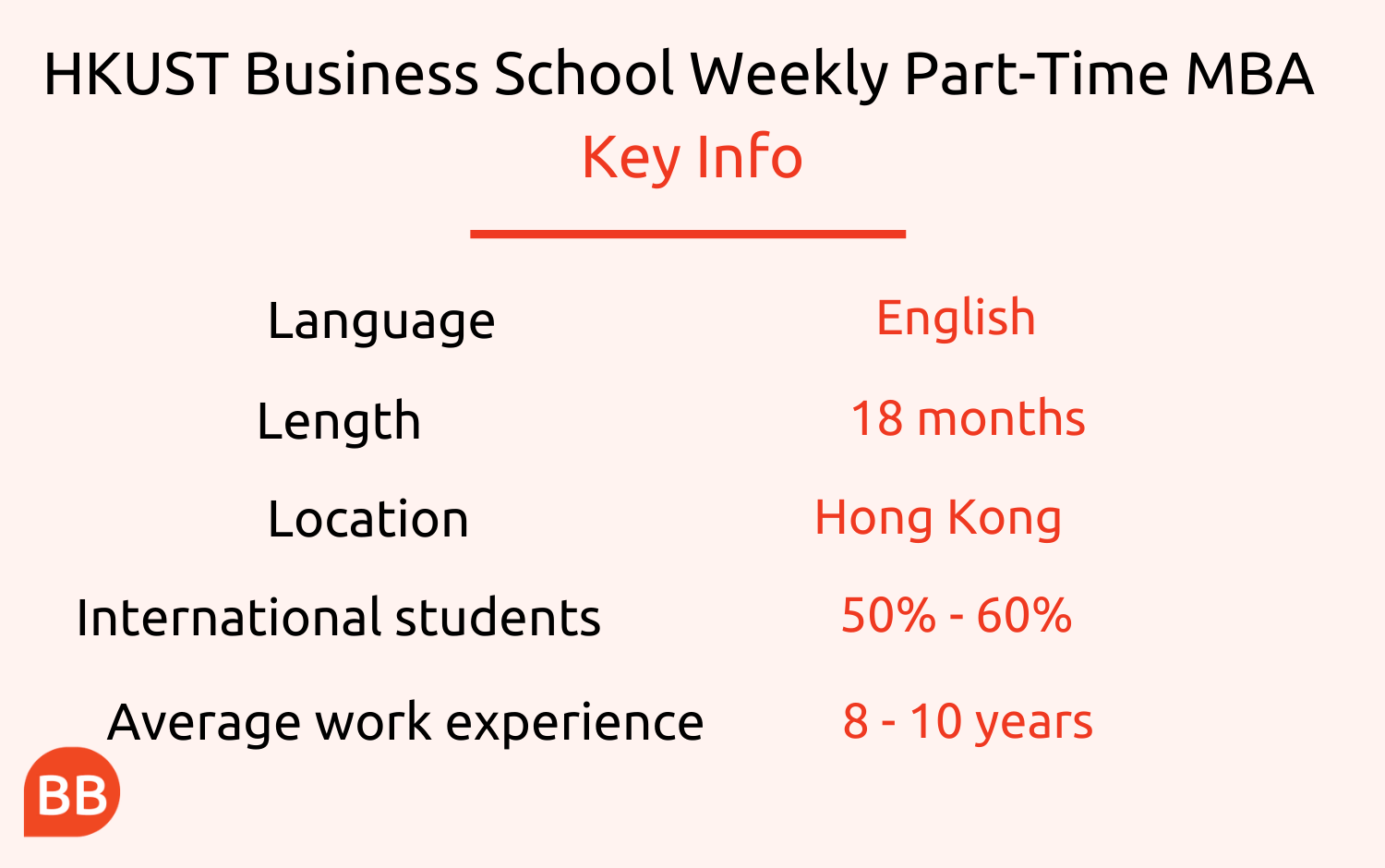 ---
The business-tech intersection
For Sebastian, being able to study the intersection between business and tech has been a major highlight of the HKUST MBA. Supplementing his tech knowledge with broader business insights is helping him bridge the gap between engineers and business executives.
"In order to really engage business leaders and make a difference, you need to share their language and training background," he says.
Recently, he got a taste of how tech-based businesses operate internationally. He completed a Global Network for Advanced Management (GNAM) course on launching new products at the Technion Institute of Technology in Israel—a country known for tech startups that often achieved significant successes breaking into international markets.
HKUST is the only Hong Kong university where students can take courses run by other member universities of GNAM, an initiative led by the Yale School of Management.
"We were attached to a Connecticut-based medtech startup in the US and followed them over eight weeks to create product management and product development strategies with them," Sebastian explains.
Throughout the MBA, he's also been learning the fundamentals of software development. This has already come in handy when working with software engineers. Previously, he'd had trouble communicating with them, but a shared understanding of software development makes it easier to grasp issues they're facing and communicate effectively.
"HKUST really tries to combine tech-focused business education to supplement career growth and innovation," he reflects.
---
Building a career in innovation
As well as exposing him to business tech, Sebastian's MBA is helping him better understand the process of innovation.
In an IT management module, for instance, case studies focused on innovation in tech companies, offering real-world examples of how innovation happens.
Studying alongside students with diverse professional backgrounds has also been an unexpected bonus when it comes to Sebastian's view on innovation.
"Being able to understand from others how different industries work has been great for getting inspiration and new ideas," he says.
"For instance I met a classmate in the luxury sector, and seeing how luxury branding and pricing works made me ask whether this approach can be leveraged in the technology world."
At the beginning of his MBA Sebastian worked with FiscalNote, a legal data and analytics company that helps businesses manage their relationships with government agencies and regulatory bodies.
In his role as managing director for APAC, he brought what he learned about go to market strategy, budgeting, and pricing in the MBA to help FiscalNote launch services in Asia.
Now, he's bringing his insights to a legaltech startup, DiscoveryLabs. The company will focus on smart contract governance, helping ensure that organizations have the tech they need to effectively manage blockchain systems.
Equipped with the tech savvy and business frameworks he's developing through the part-time MBA, Sebastian feels confident when making business decisions.
The skills he's developing in coding, strategy, and innovation, will all contribute to the success of DiscoveryLabs as the company works to launch its first products.
"It's sort of like learning a language—you start with the basic vocabulary and then become confident enough to carry on a meaningful conversation," he reflects.
"The MBA has given me a more holistic way to see how different disciplines within business fit together.
Related Content: