The decision-making process for business leaders is changing. Artificial intelligence (AI) is gaining traction, offering sharp data-based insights that can inform key business decisions.

Consequently, there's a growing space for business leaders who can leverage managerial expertise and technical knowledge of AI and data to enhance business growth.

Here are four ways a master's in artificial intelligence will enable you to drive value creation for businesses.
---
1. A master's in artificial intelligence will strengthen your data-driven decision-making skills
There'll be a steep learning curve when nailing the art of decision-making in business. Luckily, AI and data can do a lot of the work for you, leaving you responsible for identifying how to make the best use of the data.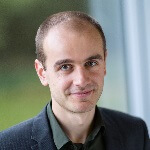 "Masters in AI students will learn which kind of data they need to collect to support them with their decisions. These skills combined with their accumulated business knowledge will lead to decision making that can augment business value," says Cédric Verbeeck (pictured), co-director of the 18-month Master of Science (MSc) in Data Analytics and Artificial Intelligence at EDHEC Business School.
Courses like Data Visualization with Tableau and Machine Learning on the EDHEC MSc in Data Analytics and Artificial Intelligence program offer opportunities to learn how to select and build the correct data model that'll provide insight into the outcomes of various decisions.
These modules also teach students to consider data-based insights through a managerial lens—such as thinking about long-term goals—helping grads to build a skillset that crosses the bridge between data and business management.
Having a sound understanding of data-driven decision making, as well as the technical skills to use AI to model the data, will be important when convincing a team about the value of implementing a new business strategy.
---
2. A master's in artificial intelligence teaches you how to create unique value for a business
Harnessing creativity is one of the most in-demand skills in the business world today. Since AI can help you innovate and think more creatively, learning how to use it alongside the management skills you learn on a master's will enable you to lead business growth.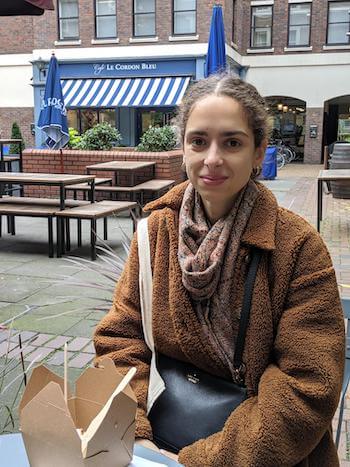 "Data science offers many tools to leverage data and gather knowledge to support innovation. As technology progresses, new possibilities open, and the limits of innovation expand," says Selma Rahib (pictured), an MSc in Data Analytics and Artificial Intelligence grad from EDHEC and a data scientist at Expedia Group.
She chose a master's in artificial intelligence as she wanted to combine her academic background in business and engineering with a specialization in data and AI, helping her to access a career in the London tech sector.
Selma notes that she valued being able to experiment with most of the commonly used data modelling techniques during the hands-on projects within the EDHEC MSc.
In the master thesis, students are responsible for collating data and analysing it to make recommendations that increase the value of their chosen business project. This is where creativity will be key to forming useful prototypes that might someday become fully fledged businesses.
---
3. A master's in artificial intelligence will teach you how to leverage customer data to add business value
When leading a business, it's always useful to find out as much about your customers or clients as you can. Understanding how to leverage customer data and apply AI tools to find patterns in the data can help you retain the customers you have and attract new ones.
Cédric explains that business leaders should ask questions about their customers to stay ahead of the curve, such as: "who should we send our next promotion to? Which customers are not profitable and should not be targeted anymore?"
On the Customer Analytics course in the EDHEC MSc program, students learn how to use AI tools to combine financial and demographic customer insight and then display patterns that can help businesses design targets for specific segments of their customer base. Managers can then act on that data to design growth strategies around customer retention and acquisition.
"I find it powerful to model customer experience with formulas that can be used as key performance indicators and help measure the whole business health from the customer lens," says Selma.
---
4. A master's in artificial intelligence will enable you to understand business growth
For many prospective business school students, knowing that the skills you'll acquire during the program will be directly relevant to your career strengthens the return on investment (ROI) of your degree.
Since masters in AI programs, such as EDHEC's MSc in Data Analytics and AI, teach students about the latest digital trends and disruptive technologies, you're sure to continue learning about, and implementing these skills, in your future role.
The skills Selma picked up during the program have provided her with valuable insight into her career, helping her to know how to create value for the company she works with, she says.
"I'm still building on the foundations that I received during the MSc: I now use Python daily for most of my projects; I can rely on the knowledge learned in the Statistical Models course, which are key to my job; and I still experiment around Machine Learning Modelling."
Studying a forward-focused curriculum that covers big data technologies, programming, and effective leadership means that you'll graduate from an AI master's degree equipped to leverage both data-based decisions from both a managerial and technical perspective. And in a digital working world, that can provide businesses with the insight to drive continuous growth.
Related Content: