Climate change is happening fast. The first installment of the Intergovernmental Panel on Climate Change's (IPCC) Sixth Assessment Report recently projected that in the coming decades it will increase in every region, and the effects are rapid and intensifying.

The financial industry has a central role to play in the coming years to help fight climate change by funding long-term environmental projects that can make a difference to the planet.

This means there's a pressing need for business leaders who can combine their scientific, engineering, and financial expertise to measure climate risks while identifying worthy sustainability projects to fund.

So, how can sustainable finance tackle climate change? And what kind of skills do future financial leaders need to lead the green transition?
---
Renewable energy funding should be the bedrock of sustainable finance
The production of energy is one of the major causes of harmful CO2 emissions in the air.
"This is an area where we will see in the future a tremendous amount of money that is invested to produce renewable energy and change the way we produce energy," says Gianfranco Gianfrate (pictured), professor of finance at EDHEC Business School.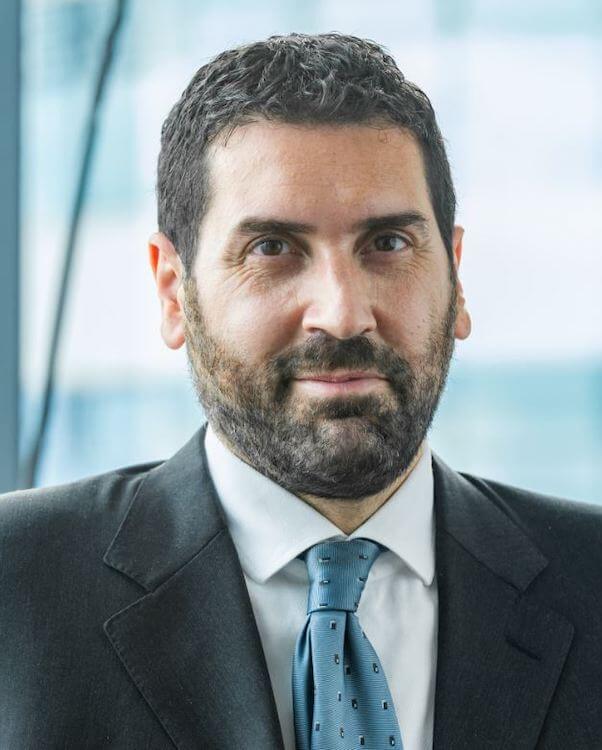 Renowned for its strengths in finance, EDHEC formed Scientific Beta, an index provider startup, in 2012, offering smart factor and Environmental, Social, and Governance (ESG) solutions to the investment industry. The startup has helped fund ESG and climate investing research at EDHEC.
Leveraging its expertise in climate investing, EDHEC has since launched a new Master of Science (MSc) in Climate Change and Sustainable Finance.
On the sustainable finance master's, which is formed in collaboration with French grande école MINES ParisTech, students learn about more efficient ways to finance renewable energy plants and the innovation this area demands.
Students study remotely for two months of the 18-month master's, with the remaining time spent in Nice and Sophia-Antipolis, France. Students also participate in a four-to-six-month internship abroad.
Through courses like Energy Chain and Climate Change, MSc students learn about why energy production is harmful and accelerates climate issues. In the Climate Aware Investing course students then learn how to leverage different sources of capital like crowdfunding, venture capital, patient capital, and philanthropic donations to fund renewable energy sources.
"One of the main aspects of sustainable finance is making sure that the investments in the global financial system are reflecting in the most accurate way the risks that climate change is posing," says Gianfranco.
---

---
Green investment banking is necessary to tackle climate change
If cities are to meet the Net Zero agenda, then there needs to be increased investment in environmentally friendly infrastructure. This is where green investment banks (GIBs) come in.
Formed by governments, GIBs use private investment to fund low-carbon initiatives like green technology markets or energy-efficient street lighting.
In the transition to a low carbon economy, the world will need to invest around $90 trillion in infrastructure by 2030, according to the World Bank.
On the EDHEC sustainable finance master's, the Introduction to Portfolio Construction and Analysis course, offered online through Coursera, educates students about building portfolios and indexes that are climate resilient.
Students can then try their hand at investment management, using the programming language Python to analyze and develop portfolio strategies.
"One of the objectives of the master's is to make sure that students do not feel a part of a niche of the financial market but feel that they are leaders that are able to transform the entire financial market," says Gianfranco.
Students might enter careers such as financial analyst, sustainable investment portfolio manager, ESG consultant, or even commodity broker.
---
Sustainable finance can drive a cleantech revolution
Innovation will be crucial to mitigating the environmental crisis. Without financial leaders practicing out-of-the-box thinking, the sector cannot meet the rapidly changing problems that climate change presents.
"Innovation in green finance is going to make the transmission of capital for investments in climate mitigation cheaper and quicker," says Gianfranco.
One innovative sector that's working to reduce the way we produce and consume goods and services is clean technology, or cleantech. Cleantech covers products, services, or processes that are environmentally friendly—from electric cars to energy-efficient batteries.
Students learn about the importance of cleantech investing on the EDHEC master's in sustainable finance in the Financing Cleantech Startups course, which is taught through a mix of guest speakers and case studies.
For students interested in venture capital (VC), the course outlines how to evaluate a business model and value a startup. It also prepares students for the risks of assuming a board member role.
---

---
How can financial leaders drive sustainable finance?
To lead the transition to a low-carbon future, financial leaders will need to understand more than just the amount of money that's needed to fund green finance projects and initiatives.
Leaders in the finance industry will need to understand the science behind climate change, the risks associated with sustainability initiatives, and the leadership skills necessary to drive change in finance.
These are all equally important areas of the EDHEC sustainable finance master's, explains Gianfranco.
"We aim to help students become advocates for the green transition, becoming leaders who can explain why climate change is happening and how finance can be a part of the solution," he says.
---
BB Insights explores the latest research and trends from the business school classroom, drawing on the expertise of world-leading professors to inspire and inform current and future leaders
Related Content: