If you're a young business savvy professional who wants to combine your creative side with an aptitude for data analysis, a Master in Marketing degree could be the perfect route.

In a business world that's undergone vast digital transformation, Master in Marketing grads can expect to find a variety of fast-paced roles within the marketing and technology sphere.

Here are five exciting jobs you could land after a Master in Marketing:
---
1. Digital marketing officer
Becoming a digital marketing officer is likely to be high up your list if you're interested in a career in marketing. The role involves combining managerial, organizational, and technical expertise to lead digital marketing strategies.
Yining Rong (pictured), Master of Science (MSc) in Marketing Science alum from Nanyang Technological University Singapore's Nanyang Business School (NBS), leveraged her business master's degree to land an internship in the digital marketing office at L'Oréal China.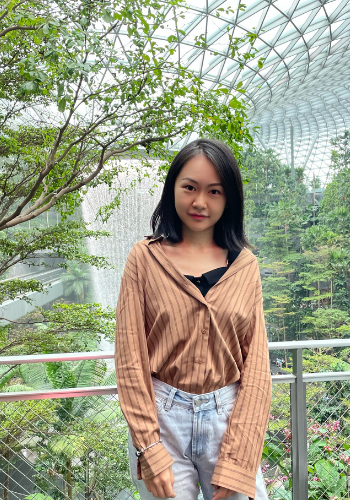 This business school internship eventually led to Yining receiving a full-time job offer to become a digital marketing officer at L'Oréal.
Her role involves working as an in-house consultant to help L'Oréal's brand division form effective marketing campaigns and produce strategic marketing reports.
She initially applied for the internship after one of her business school peers posted the opportunity on a job-hunting group chat organized by the NBS Graduate Studies Career Development Office (GSCDO).
Yining adds that she's using many of the skills gained from the one-year master's degree in marketing at NBS, including data visualization, marketing decision-making, and tailored selling strategies, to thrive in her digital marketing job.
"The MSc prepares you for whatever industry you're entering," she says.
---
2. Marketing consultant
Students looking to apply their communication, leadership, and strategic thinking skills may consider a career as a marketing consultant.
Marketing consultants advise clients on effective advertising strategies to grow the customer base and boost sales.
Top firms hiring marketing consultants include Nielsen, Ipsos, and Digitas.
"The MSc in Marketing Science's focus on both the scientific and consumer aspects of marketing ensures students can launch into technical consulting r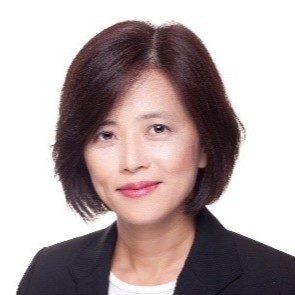 oles with confidence," says Joyce Liao (pictured), deputy director of the NBS GSCDO.
The program offers courses in cutting-edge areas like AI and Robotics in Marketing and Consumer Psychology while teaching soft skills in the Integrated Marketing Communication course.
Joyce adds that the careers office helps students to build the skills required for specific roles and identify their strengths through coaching, workshops on areas like storytelling, and guest speaker events.
---
3. Product marketing manager
Working as a product marketing manager involves defining the messaging to promote specific products or services and helping to grow these products through research and analytics.
The NBS MSc in Marketing Science degree offers a course in Marketing Research, which helps students enhance their data-driven problem-solving skills and identify gaps in the market when launching a product.
"Lots of internet and e-commerce companies hire product managers and product operations managers," Joyce notes.
Google, Shopee, and Grab are just a few big-name companies looking for top talent to fill marketing manager and product management related jobs in Singapore.
"Many companies have regional headquarters in Singapore, so things will happen here before going to other areas," Joyce explains.
---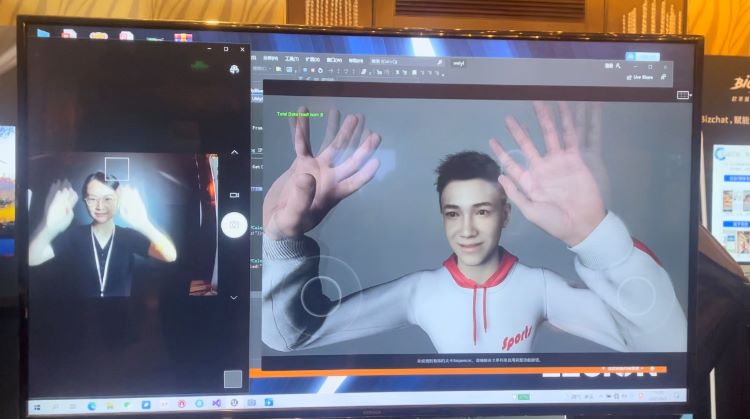 Image shows Yining using her AI/AR knowledge from her Master in Marketing in the L'Oréal Digital Service Factory ©Yining Rong
---
4. Brand manager
Master in Marketing programs can also help you forge a career in brand management, which involves using research and data to alter customers' perceptions of a brand.
At NBS, students learn about the importance of building an exclusive brand image to raise customer curiosity.
MSc in Marketing Science students gain experience dealing with real business cases and clients from top companies like Coca-Cola and Unilever, applying their knowledge from the program to guide branding strategies.
"We made a presentation in front of [clients] and received feedback straightaway—I enjoyed these face-to-face interactions," says Yining.
There are also opportunities to engage in video game marketing technology, which might even involve studying people's eyeballs and visual patterns to learn how advertising campaigns should be designed.
---
5. Fashion marketing jobs
In a hugely competitive market, fashion firms are leading marketing trends. Top brands like Gucci, Chanel, and Zara use cutting-edge tech like virtual reality to bring their designs to a virtual audience.
MSc in Marketing Science students at NBS study the hottest marketing trends like neuromarketing, learning about multi-sensory marketing, and how to stimulate purchasing intentions through touch.
Master in Marketing grads with a penchant for fashion, analytics, and sales might opt for one of the many fashion marketing jobs, including roles like market research analyst, sales manager, or brand marketing manager at luxury fashion companies like LVMH or Burberry.
Whatever role students apply for, the NBS careers office connects them with employers and alumni at networking events to boost their job prospects.
96% of NBS specialized master's degree grads land jobs within three months of graduation.
Many of the marketing jobs of the future don't exist yet, so you'll need more than just traditional marketing skills to succeed in a rapidly changing business world.
A Master in Marketing allows students to stay on top of an evolving market while building those all-important business fundamentals and a global network.
Related Content: