If you're strategic, innovative and have your sights set on becoming a leader within the engineering space, an engineering management master's degree could be the next step to level-up your career.

You don't need a wealth of technical skills to fill an engineering managerial role, but you will need the ability to manage and grow a team who can leverage one another's strengths.

Here are five reasons to study an online engineering management degree.
---
1. An online engineering management degree offers flexibility
A huge benefit of studying your engineering master's degree online is the ability to balance your work and personal life around your studying. You can also choose to continue working while studying to help lift the financial burden.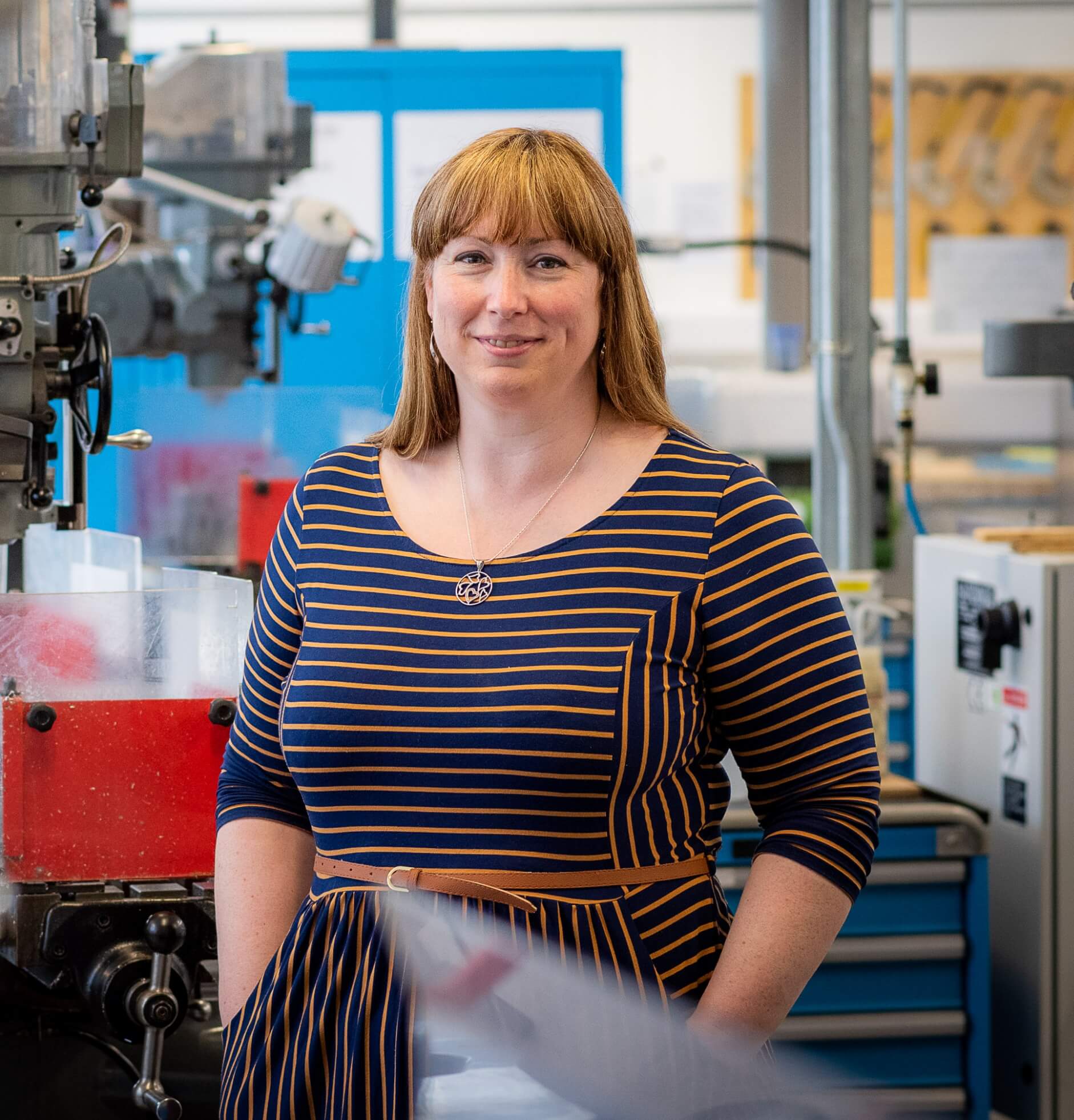 Debbie Janson (pictured), program director of the Engineering Business Management online MSc at the University of Bath, explains that the School of Management and Faculty of Engineering and Design have worked hard to ensure that the online program is of the same high quality as the on-campus option.
"We're bringing the best of our content and experience learned from the on-campus program into the online degree," she says.
The flexibility of the online program means that the program is open to students who are already working in the industry in technical or managerial roles, or those looking to make a career switch.
"We've really catered the course towards the broader demographic of career backgrounds, as well as for new graduates," Debbie says.
Studying the engineering management degree online allows students to study over a longer period of time, with the freedom to fit classes around their working life.
The engineering management degree is typically studied online for two years and three months.
---
2. You get the chance to learn from industry professionals during an engineering management degree
For students who may have little experience in managerial roles, learning from industry professionals who have been through the process can help you to become a better leader.
"The engineering management faculty have a wealth of experience across aerospace, IT, defence, FMCG, technology, and sustainability so they really understand the challenges of the real business world," Debbie says.
Students gain practical application of managerial skills in the online degree in engineering management by working through case studies from lecturers and industry experts.
"We share situations we have been in and how we dealt with them, or wish we had in hindsight, and through this, we're able to better prepare students for the setbacks and difficult conversations that will inevitably happen," she adds.
During the master's degree in engineering management, students will also get the chance to attend virtual live sessions with guest speakers and alumni who discuss their experiences within the engineering industry.
---
3. An online engineering management degree helps to refocus your career goals
Whatever stage you are in your career, studying an online engineering master's degree will give you the tools and expertise needed to refocus and advance to the next level.
"Whether you're a manager who wants to apply your skills in a new environment in engineering business management or move from a technical role into a managerial position, this course is made for you," Debbie says.
As an online master's degree allows students to continue working while studying, you'll be able to apply your new skills directly into your role.
There's also the option to switch careers entirely. The University of Bath welcomes students from any career background if they bring a passion to become a leader of business, operations, and strategy within engineering.
The Engineering Management Online MSc is relatively new, but grads from the on-campus master's degree option have landed consultancy and managerial positions in engineering, supply chain, and production at top companies such as Amazon, Deloitte, and Vodafone.
"I'm more than confident that the online adaptation of the specialized master's degree holds the same exciting opportunities," Debbie says.
The University of Bath ranks second in the UK for graduate prospects in business, management, and marketing, according to the Guardian University Guide 2022.
---
4. The opportunity to virtually network with like-minded students and employers
Working in a managerial role will involve interacting with different people and building a strong and effective team. Networking during your engineering management degree can help you to develop important interpersonal skills.
"Bringing together people from different backgrounds and stages in their career leads to a wide range of perspectives in the virtual classroom. There's fresh and innovative ideas and experienced insights that everyone can learn from," Debbie says.
Networking during your online engineering master's degree could also lead to exciting career opportunities.
The faculty of the master's program is made up of several industry professionals who are keen to connect students with their own wider networks, Debbie explains.
"When you enroll on the course, our network becomes your network."
The online engineering degree connects students from across the globe with faculty through virtual group forums and live weekly sessions which run throughout the program, allowing students to expand their network even further.
---
5. Learn new skills in an engineering business management master's degree
To lead engineering-driven enterprises while making meaningful contributions to business and society, engineering management grads will require a unique skill set.
As the University of Bath's Engineering Management online MSc is formed by the Faculty of Engineering and Design and the School of Management, many of the courses offered in the program blend teachings across these disciplines.
Courses include topics like 'Management Practices for Engineering' and 'Leadership and Professional Skills', with future-focused topics like 'Engineering Management for Sustainable Value'.
"The program takes the lens away from the core technical aspects of engineering and shows its applications within business and leading that business towards growth," Debbie says.
As well as studying the more traditional elements such as negotiation strategies and managing stakeholders, the online master's degree also teaches students topics like emotional intelligence and understanding workplace psychology.
In today's digitally orientated business world, those looking to enter engineering management roles will need more than just a good understanding of technical aspects and leadership capabilities.
Engineering managers will be expected to bring strong communication and teamwork skills when working alongside clients and colleagues in different regions of the world.
"Studying the online engineering business management master's degree at the University of Bath provides a great platform to hone these all-important workplace skills while advancing your career too," says Debbie.
Whether you're a manager looking to break into a new industry, or want to leap from a technical engineering role into a leadership position, the flexibility of studying an online engineering management degree means you can develop fundamental managerial skills, build your network, and reap the rewards in your career while studying at your own pace.
Related Content: