The Lagos Business School MBA at Pan-Atlantic University offers an attractive option for professionals looking to pursue graduate management education in Africa.

The LBS MBA is ranked among the top 100 worldwide by The Economist—the only African MBA program to make the list—and accredited by respected bodies including AMBA and AACSB.

Chukwuemeka Akubueze is a current student on the Lagos Business School MBA. Having previously worked in the construction industry as a geophysicist and project manager, he now wanted to use the program to pivot into agriculture and food security.

BusinessBecause spoke to Chukwuemeka to find out what MBA life at Lagos Business School is really like and whether he would recommend the experience to other ambitious professionals.
---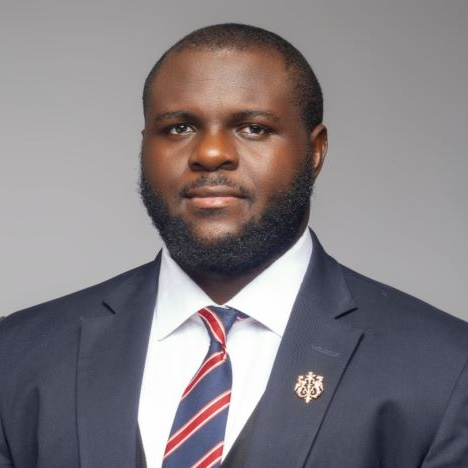 Why did you decide to pursue the Lagos Business School MBA?
My long-term life goal is to lead an organization that is successfully transforming the agriculture and food security industry in Africa.
Leading an organization, let alone transforming an entire industry, especially in an emerging economy such as Nigeria – and by extension Africa– is a herculean task, so my reason for pursuing an MBA at LBS was very straightforward: to build capacity. Intellectual capacity, strategic capacity, and very importantly, social capacity.
To make strides in the industry, not only would I need to learn how and what it means to be a business leader, but I would also need to learn how to manage stakeholders outside of the purview of the immediate business.
The LBS community offered the right blend of local and global perspectives I needed to build the capacity I wanted.
---
What was the application process like for the Lagos Business School MBA?
The application process was very seamless and straightforward.
I particularly remember that an MBA recruiter [from LBS] was always available to help me with whatever questions I had and also checked that I had all the relevant accompanying documents. He even offered to connect me with an alumnus that helped review my essays before I submitted them on the portal.
The interview stage was initially intimidating because I had Professor Owolabi on my panel, and he looked intense. However, my anxiety faded as quickly as it came because the interview was very conversational, and I could tell they wanted me to be successful and meet them in class.
---
What aspects of the Lagos Business School MBA have you enjoyed so far?
Learning through the lens of case studies was very interesting. Little ol' me could place myself in the shoes of CEOs and business leaders I've always admired and try to think like they would, or even better than they would.
The 'Analysis of Business Problems' course was the gift that kept on giving because it set the precedent for how I approached a majority of my coursework during the MBA.
Finally, working with my colleagues and facilitators are some of the experiences I would never trade for anything. Every day was an opportunity to garner key insights on various aspects of business leadership.
---
What's surprised you most about the Lagos Business School MBA?
CULTURE! CULTURE! CULTURE! You get treated with respect right from the gate up to the office of the Dean. Everyone is so courteous and collaborative.
Also, all the facilitators operate an open-door policy, and this makes it very easy to walk up to any of them with any ideas, difficulties, or questions you may have. They make your problem theirs and help you navigate through it.
---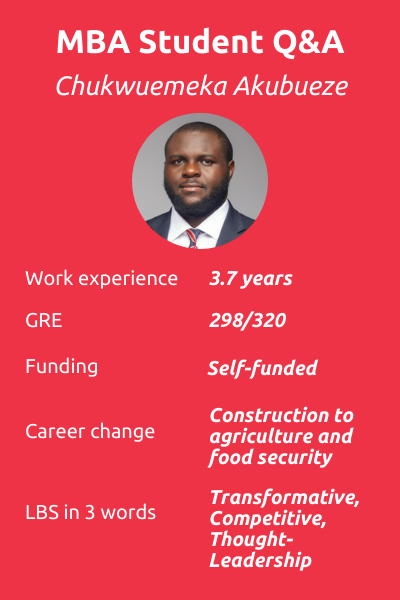 How much have the LBS MBA fees cost you? And how are you financing your MBA?
The full-time MBA cost me about ₦7 million ($17,000), which is a steal for the value I've gotten from the program. I am grateful to have the kind of support I have to finance the program, especially given the harsh economic realities of the country.
---
What are your career plans when you graduate from the Lagos Business School MBA?
I am pivoting into the agriculture and food security industry. Given the very dire state the industry currently faces and the shortage of business leadership, it's an industry I want to challenge myself in and help create much-needed value. I also plan to drive sustainability and circularity in the industry.
---
Next Read:
6 Famous African Leaders With MBAs