Ranked the best MBA in Italy, SDA Bocconi School of Management boasts a one-year, full-time MBA program with an intimate cohort of around 100 students.

The SDA Bocconi MBA is also ranked 13th globally and fifth in Europe by the Financial Times.

Based in Milan, SDA Bocconi has strong links to the luxury and fashion industries, and students also enjoy top salary and career prospects in consulting, technology, and e-commerce, landing jobs at big-name companies like Amazon and BCG.

What's it like studying at SDA Bocconi? BusinessBecause travelled to the school's brand new campus and caught up with two international MBA students—Bruno Canessa and Meghan Horntvedt—to find out.
---
Bruno Canessa, MBA '22 | Exploring new industries with the SDA Bocconi MBA
---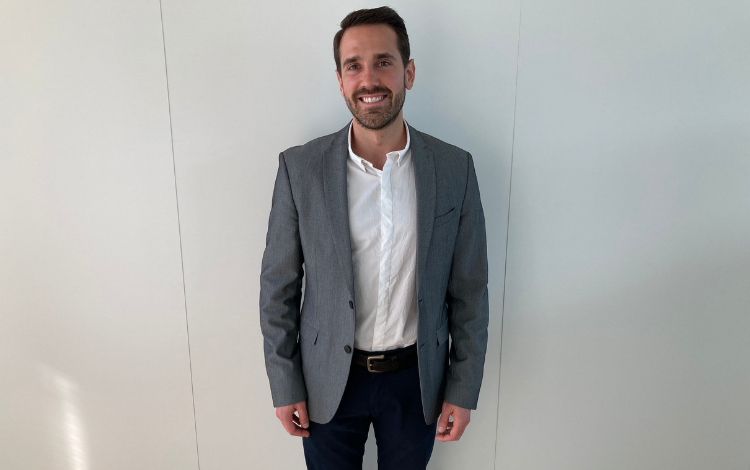 ---
Bruno Canessa is from Peru but also holds Italian nationality. He graduated from a bachelor's degree in management and marketing in 2014, and spent the first part of his career in product management at L'Oréal.
After this, he transitioned to the energy industry, working in sales and digital transformation. Bruno's using his MBA experience to explore opportunities in the pharma industry and recently landed an internship based in Germany.
---
Why an MBA at SDA Bocconi?
I was focused on Europe because I have European nationality, so staying and working in Europe after my MBA would be easier. I have Italian roots but I've never been very connected to that culture so this was the perfect opportunity to learn the language and get in touch with the culture.
I was interested in a top business school, but the life besides study and the social networks are also super important at this stage. The fact that Bocconi is in Milan, such an important city in Europe and so well connected with so much diversity, was also a key point for me.
---
How did you find the MBA application process?
The GMAT was very difficult and stressful! Coming from a non-English-speaking country, of course, it's not so easy for us. I had to study a lot, but in the end I managed it. That was very stressful but then during the process the university was very helpful, so it was a very comfortable process.
I think more than it being difficult, you just need to really understand why you want an MBA. Bocconi really wants their students to be motivated for the experience, and understanding why you want to do it and what your motivations are is important.
---
What makes Italy unique as an MBA destination?
The Italian culture is amazing. They are so open to receive people from different countries. How friendly they are, the way the Italians open their arms to people—it's something that's not easy to find.
If you love gastronomy and really enjoying food this is an incredible place to be. Nowadays, it's very important for people to try different kinds of things and Italy is amazing for that.
---
---
How is applying for summer internships going?
I've secured an internship in June for three months, and I will do my best to turn it into a full time role! If that doesn't happen there are plenty of different of ways of how you can finish your MBA at SDA Bocconi.
The first nine months are intensive but from June it's more flexible; you can do an internship then for the last three months do an exchange, or do two three-month internships, or do an internship then come back to school until December.
---
What's your most memorable moment of the SDA Bocconi MBA so far?
It would be super hard for me to pick just a few memorable moments! But I would say what's interesting is even the teachers here have international experience. Another thing is that some of them are still working so they are really connected not only to the books but also the practice.
From the social part, being in a cohort of just 100 people is super important. I know all my classmates, their names, what they have done before. I think that's really interesting, how you connect.
---
Who is your favorite SDA Bocconi professor?
Stefano Gatti! His finance course was completely new for me—but he is so good at keeping our attention and keeping us motivated.
---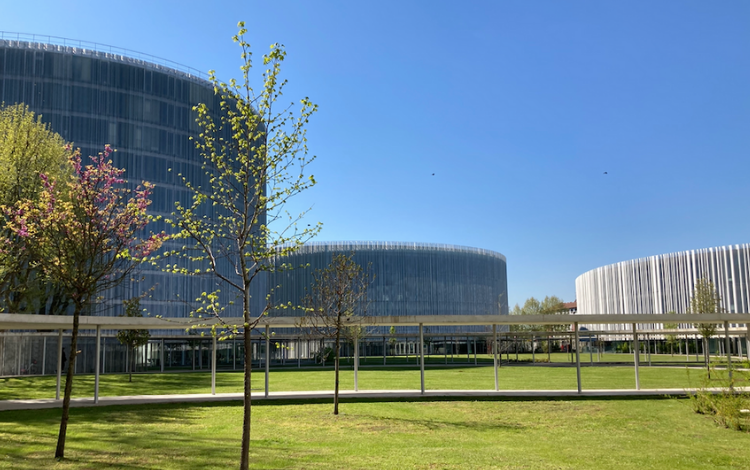 SDA Bocconi's new campus in central Milan
---
What's the biggest challenge you've faced?

One of the biggest challenges is understanding other cultures. We're doing so many group assignments that sometimes you don't understand someone's approach—but when you let someone explain why they're proposing that idea you understand.
At the beginning, because we're from so many different countries and people have so many ideas, that adaptation process is one of the challenges. But it's super enriching.
---
What's your advice for anyone considering an MBA?
Having a very clear idea why you want to do an MBA and what you're going to achieve after is very important. It's not a small investment just to do it and meet some people—that's not the way to look at the MBA. The way you can really take everything out of this experience is by knowing where you want to go.
---
Meghan Horntvedt, MBA '22 | Boosting an international career with the SDA Bocconi MBA
---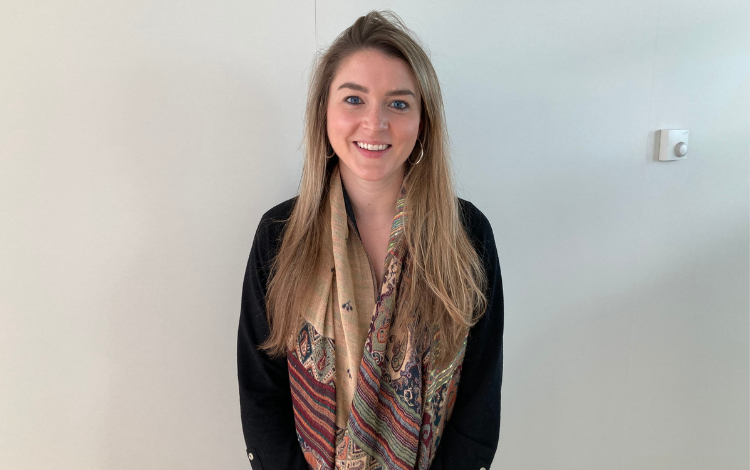 ---
American Megan Horntvedt completed her undergraduate business degree at the University of Wisconsin-Madison, and since then has pursued an international career. She spent over eight years at American manufacturing company Kohler Co. working in the US, France, and Thailand.
She wants to use her SDA Bocconi MBA to branch out and have the opportunity to work in different industries.
---
Why an MBA at SDA Bocconi?
After I came back from Thailand, I was back in the US in the pandemic. I was already thinking about doing my MBA so it was a really good time to focus on that and figure out where I wanted to go. I took it as an opportunity to explore my options, but my mentality going into the MBA was also to switch from the manufacturing industry to the tech industry.
I didn't apply to any US schools—I was very focused on international schools. I knew I wanted to have an international career and an international cohort, a group of people who had different perspectives, came from different industries and that's something in particular that Bocconi provides.
---
What does Bocconi look for in its MBA candidates?
I think they value the diversity of the cohort particularly; that's one of the best parts of the program. They're looking to put together a puzzle that builds something really interesting with all these different people.
Another thing is fit with the school. Bocconi means being competitive but also collaborative. We're all very motivated and ambitious people but one of the best things about Bocconi in general is people are always willing to help you.
---
Read: Best European Business Schools | Financial Times Ranking
©INSEAD/Facebook

---
What does an MBA in Milan offer that you might not get elsewhere?
I think that one thing about Milan that I like is the city's very manageable. It's actually smaller than I thought so it makes it easy to know the city and be able to explore it very easily even if you don't have a ton of time.
Also, if you're looking at the tech industry or manufacturing or even healthcare, there's a lot of opportunities within Italy.
---
How did you find applying for an MBA scholarship?
I applied in the first round for Bocconi and I received a partial Women's Scholarship. The process is very simple for Bocconi—you basically just say you're eligible when you apply.
It's pretty holistic—it's true that they look at everything. People super stress about the GMAT, and I did too, but you have to look at the whole picture of what you're applying for and what you have to bring to the table and what do you want to do with the Bocconi MBA afterwards.
---
How is applying for summer MBA internships going?
I have a couple of options right now and I'm trying to figure out what my path is. I have an internship offer in Italy, an offer in Paris in digital marketing, and another one in Lichtenstein which is product marketing. Then I'm working on another one in the US that's a full time job that I've been in discussions about.
I had a ton of opportunities, some of them were in my previous industry and the industry I'm looking to go into, but that's also proof of if you want to stay in Europe you definitely can.
---
What's your most memorable moment of the SDA Bocconi MBA so far?
The major learning in the classes comes from working together in group projects, so I think that's my favorite part of the classes. The other aspect of learning that I enjoy the most is the business simulations. They're a bit competitive but very interesting and you get to dive very deep into something specific.
Also, everyone is super great at organizing trips and stuff like that. We've done a Peruvian lunch, a Russian dinner, all kinds of different dinners. I did a big ski trip with some of the class at the beginning of this year at the end of Christmas break, and then recently we just did a ski trip that we organized with the ski club.
---
Next Read:
50 Reasons Why You Should Get An MBA