In this exclusive BusinessBecause Big Interview, we speak to the HKUST MBA's new associate dean Stephen Shih to find out more about his extensive professional background at Big Three Consulting firm Bain & Company, the opportunities Hong Kong has to offer, and his plans for the HKUST MBA.
---
The Hong Kong University of Science and Technology (HKUST) MBA is ranked among the best MBA programs globally. The university was in the top 25 Financial Times MBA Ranking 14 years in a row, and placed ninth for international mobility in the same ranking in 2022.
This top MBA in Asia has recently appointed a new associate dean, Stephen Shih. Before filling this position, Stephen worked at Big Three Consulting firm Bain & Company for nearly 20 years in offices across the world including Beijing, Boston, Hong Kong, and Shanghai offices. As a partner he worked with clients on their strategic priorities and led Bain's talent recruitment, so has significant experience in strategic management.
He also worked in the MBA career services at HKUST Business School from 2010 to 2012.
---
From Partner at Bain & Company to Associate Dean of HKUST MBA
I've had two main interests and areas of experience during my career so far: management consulting and talent development. I spent nearly 20 years at Bain across the offices in Beijing, Boston, Hong Kong, and Shanghai.
I worked with senior executives and clients to help them with their top strategic priorities. Earlier in my career, I led the consultant recruitment team in Asia-Pacific. More recently, I managed learning and development programs for Bain's senior executives around the world.
During 2010 to 2012, I took time away from Bain and served as head of MBA career services and corporate relations at HKUST Business School. Currently, I am also an adjunct professor in the department of management. I really enjoyed the time working with MBA students and helping with their career choices and career development. I'm excited to be back and leading our MBA programs.
---
Hong Kong: connecting the East and West
Hong Kong is uniquely positioned with a history of intercultural exchange between Western countries, other parts of Asia, and China.
Hong Kong is the ideal place to study for aspiring MBA students who recognize that understanding and building an Asia-centric network will create long-term opportunities in this dynamic region.
We have alumni around the world, and those alumni all have connections and experience with Asia through their HKUST MBA experience.
---
An MBA looking for dynamic leaders of tomorrow
- Energetic, open-minded leaders who are on a mission to improve the lives of others.
- People who are future-oriented and change-oriented—people who look at the world and ask "why not?"
- People who believe that business is about more than money—that it's about delivering value for customers, creating opportunities for colleagues, and contributing to the broader community.
- People who realize that nothing great happens without teamwork—our HKUST student and alumni community is all about supporting each other.
---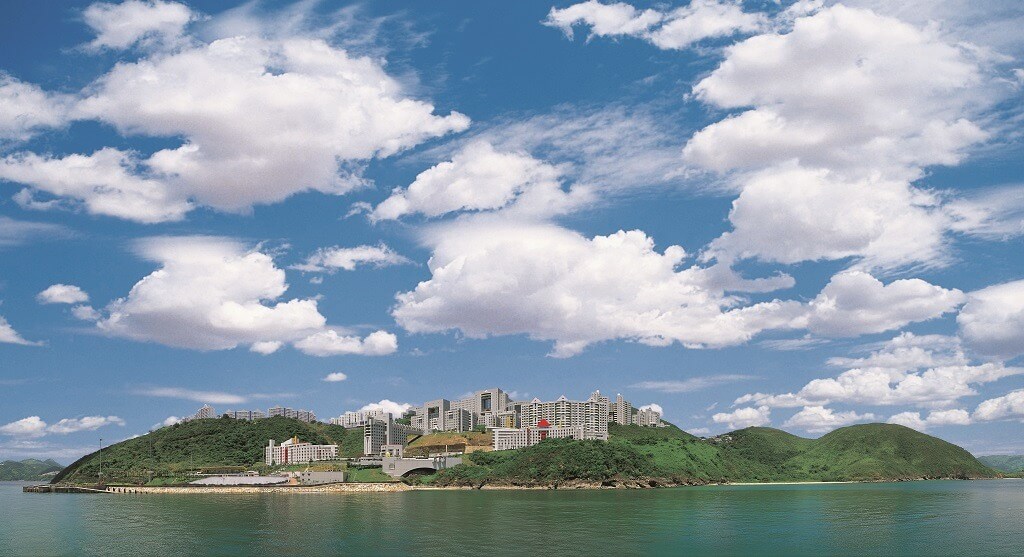 ---
Flexibility and tailoring: A unique MBA experience in Asia
I'm privileged to join the HKUST MBA community. We have a supportive alumni network, international faculty with experience in Asia as researchers, a flexible curriculum, and the benefits of collaborating with the broader HKUST university community, such as the entrepreneurship center.
We offer programs for fully employed professionals that are flexible to their schedule, including the new Digital MBA for Global Leaders program which offers a flexible online learning mode, a full-time MBA programs.
Within each program, we've designed the curriculum to allow a high degree of tailoring with a broad set of electives, full-time MBA students can choose their preference for 70% of their credits.
---
HKUST MBA programs achievements
I am proud of what HKUST MBA programs have achieved. It's a great program that will continue to go from strength to strength.
The full-time program "aims achieved" score is number one in Asia (89%), according to the Financial Times MBA Ranking 2022, and 95% of our class of 2021 students were employed within three months of graduation.
We are also forward looking and innovative, with a curriculum that includes cutting edge courses on sustainability and technology. We launched the first digital MBA in Asia in 2022. This is the first-of-its-kind program in Asia among Financial Times' global top 25 MBAs that offers a flexible online learning mode for motivated professionals in the region.
---
Looking towards the future for the HKUST MBA
Fundamentally, our goal is to prepare students for the future of work. My view is that successful leaders in the future will need to know how to position themselves to make the biggest contribution to society, take charge of their own learning and development, understand, and appreciate the implications of technological change and societal changes, and finally develop the 'soft' skills to be able to connect across boundaries.
As associate dean, I'll be working to develop new learning experiences for our students. The smaller size of our MBA program has been designed to allow students to develop closer relationships with each other and for faculty to get to know students and help them with their development.
---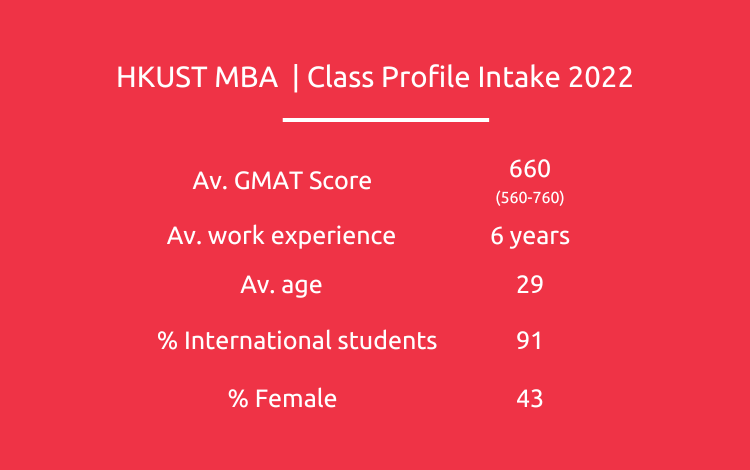 ---
Excitements for HKUST MBA's future
Helping to attract and assemble international, diverse classes of MBA students who will develop lifelong relationships and help each other grow.
I want to continue to innovate and enhance our curriculum and co-curricular experiences to accelerate the leadership and career development of our student. Finally, I'm excited to watch our students achieve their personal definition of success after graduation.
---
Read more BusinessBecause Big Interviews
---
Find out more at HKUST's website
Related Content: