When it comes to getting more women into leadership positions, MBA programs have an important role to play. According to research by the Forté Foundation, about 40% of female CEOs have an MBA, and 85% of MBA grads say the MBA advanced their career.

With women's enrollment in MBA programs reaching a record high, more women will have the chance to access top leadership positions in business—but who are they?

BusinessBecause asked a selection of top business schools to nominate an inspirational woman MBA student whose career they're excited to watch.

Here are 10 inspirational female MBA students to look out for.
---
10 Inspirational Women MBA Students
---
1. Claudia Pienica, Harvard Business School, MBA 2022
Supporting covid vaccine response at McKinsey
---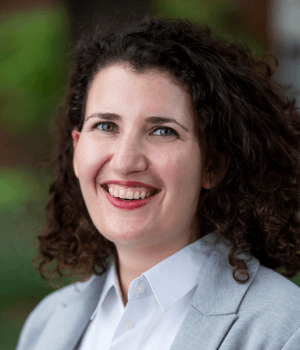 ---
After growing up in Belgium, Claudia moved to Israel and pursued a joint undergraduate degree in life sciences and psychology. She then joined McKinsey's Tel Aviv office, and was part of the McKinsey Social Sector Hub in Geneva, where she supported a global health agency in its Covid vaccine response.
Claudia is currently an MBA student at Harvard Business School, and was nominated by the school for her exciting work co-founding a tough tech startup. Tough tech ventures operate at the intersection of emerging science and engineering.
Post-MBA, Claudia will be rejoining McKinsey as part of the Boston office.
---
2. Tinan Estelle-Aurelie Goli, London Business School, MBA 2022
Promoting and supporting the LGBTQ+ community
---
London Business School (LBS) nominated Tinan for the leadership she's shown and impact she's been able to have during her MBA.
Before enrolling at LBS, Tinan was immersed in London's fintech scene, working with a range of payments and credit management companies.
But she shifted her focus towards entrepreneurship during her MBA, becoming the co-founder of InEat—a foodtech start-up that offers tailored recipes, meals, and community support for people with medical conditions such as diabetes, IBS, or IBD.
She also leads various LGBTQ+ student clubs and initiatives at LBS, while running several NGOs in the education and equality space back in her home country.
"Tinan is brave, curious and impactful, not only in her approach to her MBA, but also in her approach to addressing some of the biggest challenges of our time," comments Charlotte Smith, senior global recruitment manager at LBS.
"She's collaborative in all that she does and tackles inequalities with an inspirational change-making attitude."
After her MBA, Tinan is set to become an associate at McKinsey & Company.
---
3. Juliana Elmais, IESE Business School, MBA 2022
Promoting women in business
---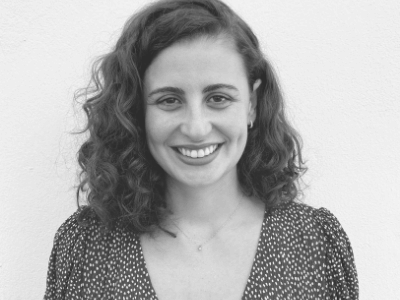 ---
As a vocal advocate for women, Juliana was nominated for the impact she's had at IESE and in her career at large.
Juliana's passion for gender equality in the workplace was ever present throughout the nine-year career in education she built before joining the IESE MBA. In the most recent role she held before the MBA—as chief commercial office at edtech company Voxy—she set up an affinity group, Women at Voxy.
She's brought this drive into the IESE community, as president of the Women in Business Club and member of the Diversity and Inclusion Committee.
She's also built on her experience in tech with an MBA internship at Amazon in Brazil, further enhancing her knowledge in customer success, sales, and taking a product to market.
"Juliana never loses sight of the importance of each individual. She is a caring, empathetic, and respectful person who inspires all around her, including us," says Melissa Afonso from IESE Business School's careers team.
---
4. Charlie Fardon, University of Exeter Business School, MBA 2022
Passionate about sustainability, health, and well-being
---
Charlie is using her MBA at Exeter to focus on crucial sustainability challenges.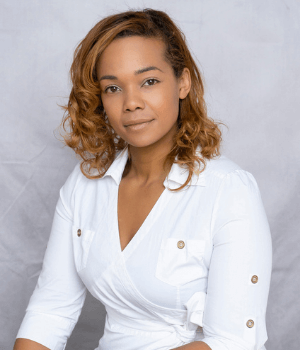 Prior to the MBA, she completed an MSc in Global Sustainability Solutions at Exeter. Her passion for making a positive contribution to society and others continues to this day, which explains her nomination.
Charlie acts as a mentor and has coached several other women and girls. She also runs her own sustainability consultancy, Sustainability South West, and founded the first indoor garden gym in the UK. The gym allows people to connect with nature through both exercise and nutrition.
Combining a passion for sustainability, fitness, health, and wellbeing, she's an inspiration to her fellow students and teachers alike.
---
5. Natasha Sakraney, Wharton School of Business, MBA 2022
Promoting diversity in social impact investment
---
Natasha is using her joint MBA and Master of Education (MSEd) at Wharton to make an impact in the world of investing.
She began her career as a consultant at McKinsey, supporting healthcare providers with growth strategy and analytics. She has also conducted economic research with the McKinsey Global Institute, a private sector think tank.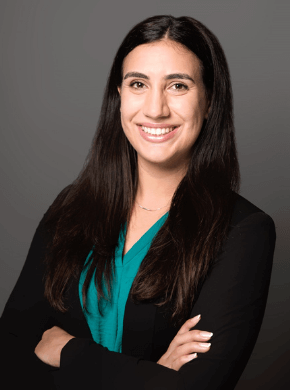 While at the Wharton School, Natasha's been selected for the Impact Capital Managers' Mosaic Fellowship program, which aims to increase diversity in impact investing. Through this program she joined Achieve Partners, a private equity firm that invests in the future of learning.
Natasha also provides career coaching to other students interested in social impact, and serves on the board of a local Philadelphia nonprofit, Jounce Partners.
"[To all her endeavors,] Natasha dedicates unparalleled organizational prowess, problem-solving abilities, and a superb analytical toolbox, as well as her kindness, good humor, and genuine enthusiasm. She is truly among our best and brightest," comments Jennifer Savoit, senior associate director of MBA career management at Wharton.
---
6. Pallavi Shanbhag, Grenoble School of Management, MBA 2022
Promoting sustainable business
---
Pallavi's commitment to sustainable business earned her nomination by Grenoble School of Management.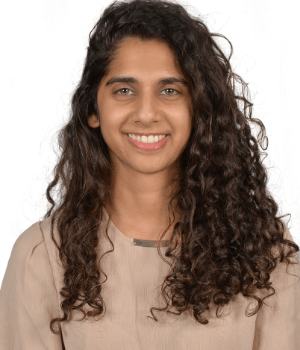 She's currently a corporate communication Intern at STMicroelectronics and an MBA candidate at Grenoble, where her primary focus is sustainability.
During her time in the MBA, Pallavi presented an analysis of STMicroelectronics' green credentials during a live business case she was working on as part of the MBA syllabus. The quality of her initial presentation resulted in an invitation to present a second time to senior management. She was immediately invited to join the corporate sustainability team for an internship based on her highly engaged analysis and valuable recommendations.
"She is an inspiration to both students and faculty," says a spokesperson from Grenoble Ecole de Management.
---
7. Kelly An, INSEAD, MBA 2022
An award winning software engineer
---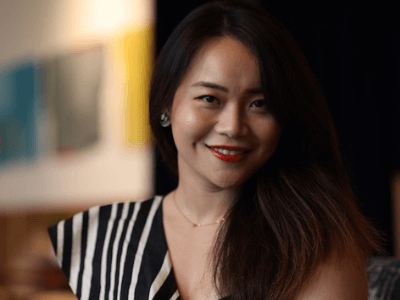 ---
Kelly is using her MBA at INSEAD's Singapore campus to sharpen her business knowledge and learn about innovation in the context of Asia.
She's in the process of launching a women's health startup, alongside acting as limited partner for SoGal Ventures—a women-led next-generation venture capital firm that supports diverse entrepreneurs around the world.
Prior to her MBA, Kelly was a software engineer at Paypal. Here, she bagged the Top Inventor Award twice, co-authored two patents, and became a leading member of the Innovation Lab in Singapore.
"Kelly is a top performer who obtained management roles early," says a spokesperson from INSEAD. "She is passionate about innovation and inclusivity."
---
8. Jasmine Lopez-Logan, USC Marshall School of Business, MBA 2023
Promoting more women in leadership
---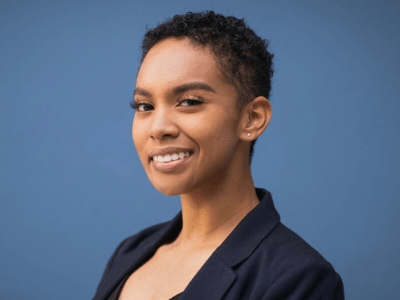 ---
The Forté Foundation nominated USC Marshall MBA, Jasmine, for the ambition and drive she brings to her HR career.
Forté is a non-profit consortium of leading companies and top business schools, working together to launch women into fulfilling careers through access to business education and opportunities.
One key initiative is the Forté Fellows program, which provides scholarship funding and mentorship opportunities to MBA candidates like Jasmine.
"As young as I am, I still want to feel challenged in my career so that I am pressured to innovate myself and the space around me," Jasmine reflects. "I hope post-MBA to be a more self-aware businesswoman empowered to bring positive change anywhere I go."
A Forté spokesperson explains that Jasmine was nominated as the perfect representation of the organization's missions to get More Women Leading.
---
9. Danielle Ma, Kellogg School of Management, MBA 22
Admissions ambassador for Women's Business Association
---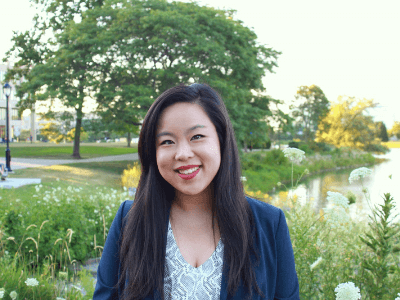 ---
Kellogg nominated Danielle not just for her successful pre-MBA career in communications, but also for creating and driving success within her community.
Danielle is currently studying the dual MBA and MS in Design Innovation at Kellogg. Alongside her studies, she acts as admissions ambassador for the Women's Business Association, which offers women the tools and resources they need to become successful leaders.
"Danielle has a positive energy that is engaging and inspiring. This, combined with her creativity, her intellect and her genuine concern for others, will ensure that Danielle continues to be the kind of high-impact, low ego Kellogg leader that will make a difference in her field and in the world more broadly," explains Fran Langewisch, associate dean at Kellogg.
---
10. Jas Schembri, Oxford Saïd Business School, MBA 2021
Founder of gender-inclusive app
---
---
Jas is a former Deloitte consultant who took the plunge into entrepreneurship after the Oxford Saïd MBA with her business partner, Jo Goodall. Together, they used the Saïd Entrepreneurship Project to explore and drive their idea forward.
Their startup, Luna, is an app that educates and supports girls and non-binary people through puberty. It provides medically-backed content along with a safe space to ask medical professionals anonymous questions about all aspects of puberty, including periods, nutrition, sleep, and mental health.
"Jas and Jo have the drive and determination to succeed in the tough entrepreneurial world and look forward to seeing where Luna takes them," says Natalie Berge, program manager at the Entrepreneurship Center.
---
Next Read:
The 25 Best MBA Programs For Women