At many business schools around the world, women MBA students are gradually climbing toward equal representation. But some schools have gone above and beyond to boost the number of women in their classrooms.
Although there was a slight drop MBA applications in 2022, women enrolled in business schools has continued to rise. According to the Forté Foundation, which improves women's access to business education, the percentage of women enrolled at Forté partner business schools inched up to 41.4% in 2022 from 41.2% in 2021.
In fact, 14 top business schools in the US achieved women's enrollment of at least at least 45% to their full-time programs.
The closing in on gender parity in MBA programs is timely since Fortune 500 finally hit double-digit representation for women CEOs in 2022.
Gaining this qualification is beneficial for both women and the companies hiring MBA graduates. According to data from Forté, women with an MBA see pay gains of 55-65% from their pre-MBA salary within five year of graduation, and 85% of MBA graduates attribute their MBA to advancing their careers.
On top of this companies with female board directors, experience on average, a 53% higher return on equity.
With so many benefits, top business schools across the world are doing what they can to attract more women to their programs, with varying degrees of success. In the US, schools in the Financial Times' (FT) top 100 rankings have an average of 38% women in their MBA cohorts, a drop from 2022, while China continues to pull ahead in 2023 with an average 58%.
A handful of top schools have managed to attain close to—or even higher than—50% women on their MBAs.
View our list of the 25 best MBAs for women and read on for a breakdown of each school in the list.
---
Top 25
---
25. Dartmouth College: Tuck
45% female students
---
---
At Dartmouth Tuck School of Business, 45% of MBA students are women as of 2023.
The school is committed to attracting even more women to the program through initiatives such as the Woman in Business conference, and gender-based scholarships.
---
24. MIT Sloan
46% female students
---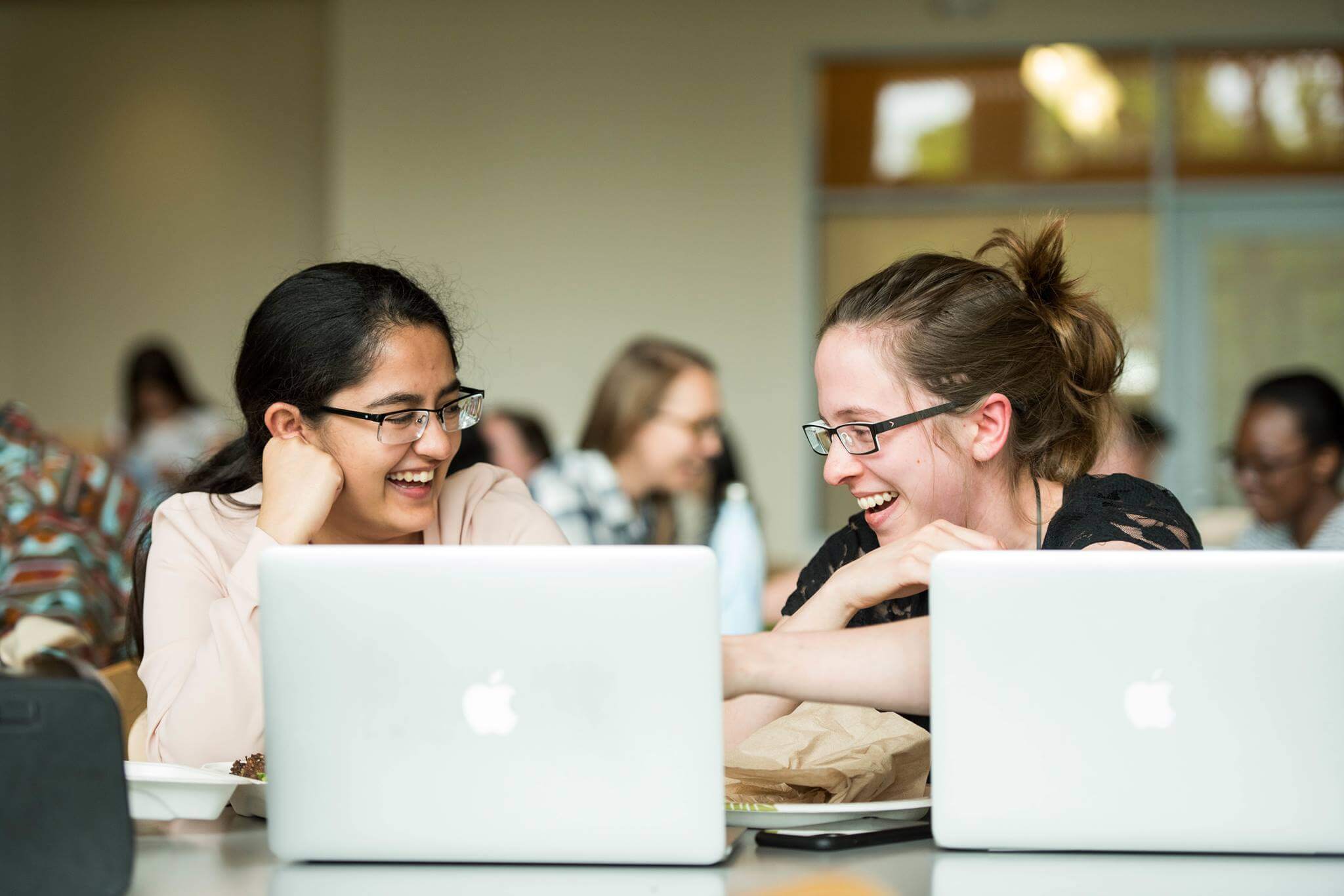 ---
The first M7 business school on our list, MIT: Sloan has 46% female students with a 26% female representation on the faculty.
MIT has a number of initiatives for women including Sloan Women in Management which works to increase opportunities for all women at MIT Sloan through networking events, speaker series, professional development workshops, and mentorship programs.
---
23. Harvard Business School
46% female students
---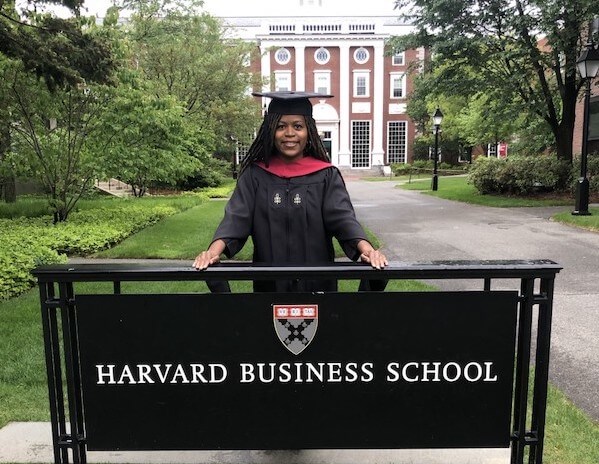 ---
Ranked number four in this year's global MBA rankings, Harvard Business School is also edging closer to gender parity in the classroom.
In 2023, 46% of its MBA students, and 33% of its faculty, are women. Meanwhile, events like the annual Dynamic Women in Business Conference bring women in leadership positions to campus to discuss the challenges they face in the workplace, and how to overcome them.
---
22. University of California Berkeley: Haas
46% female students
---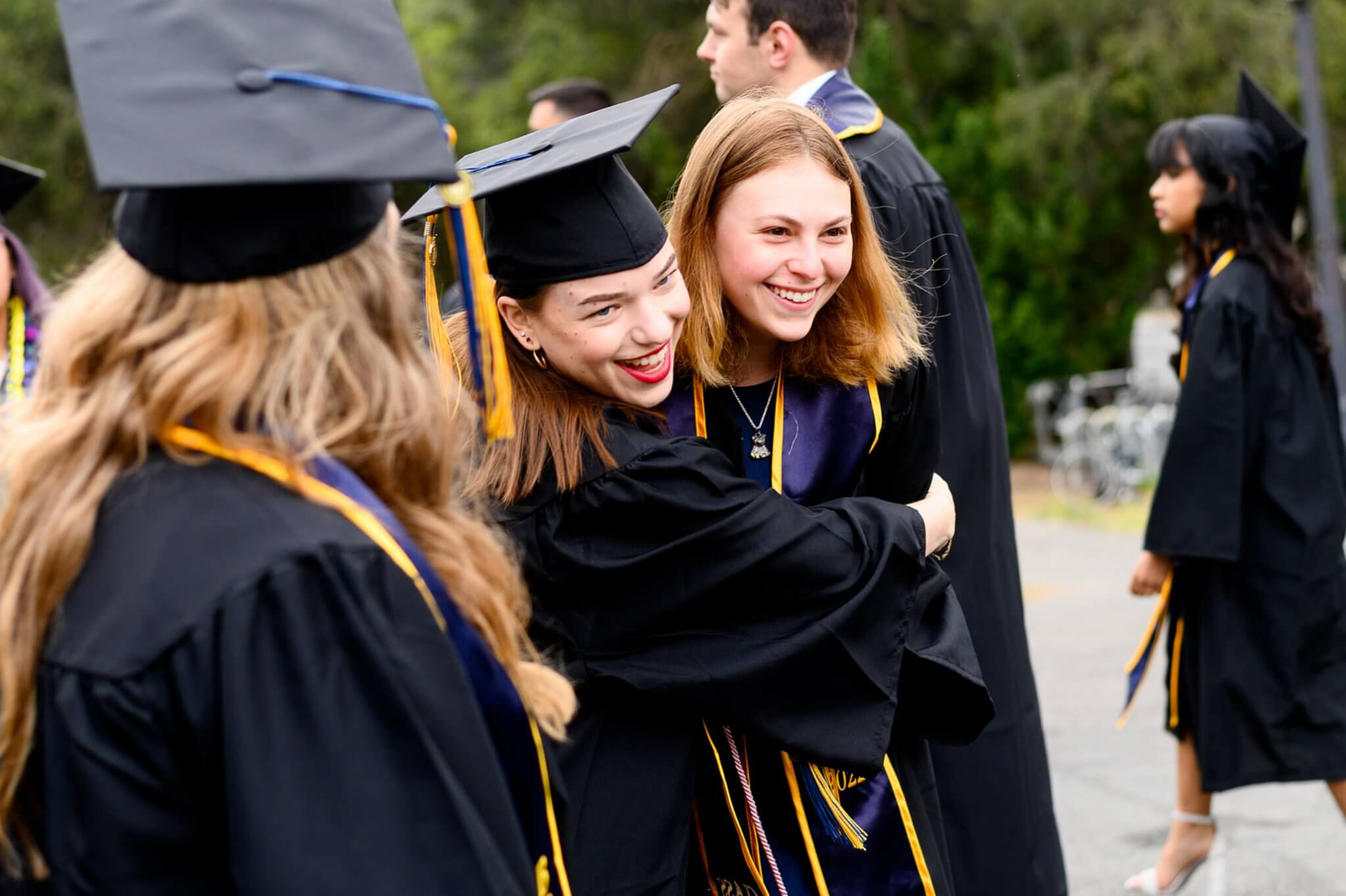 ---
The top Californian school, UC Berkeley: Haas prioritized female representation, elevating its female student population from 37% in 2022 to 46% in 2023.
Haas has programs and events that increase opportunities for women, including the Women's Leadership Initiative and the recently held Women's in Leadership Conference.
---
23. University of Southern California: Marshall
46% female students
---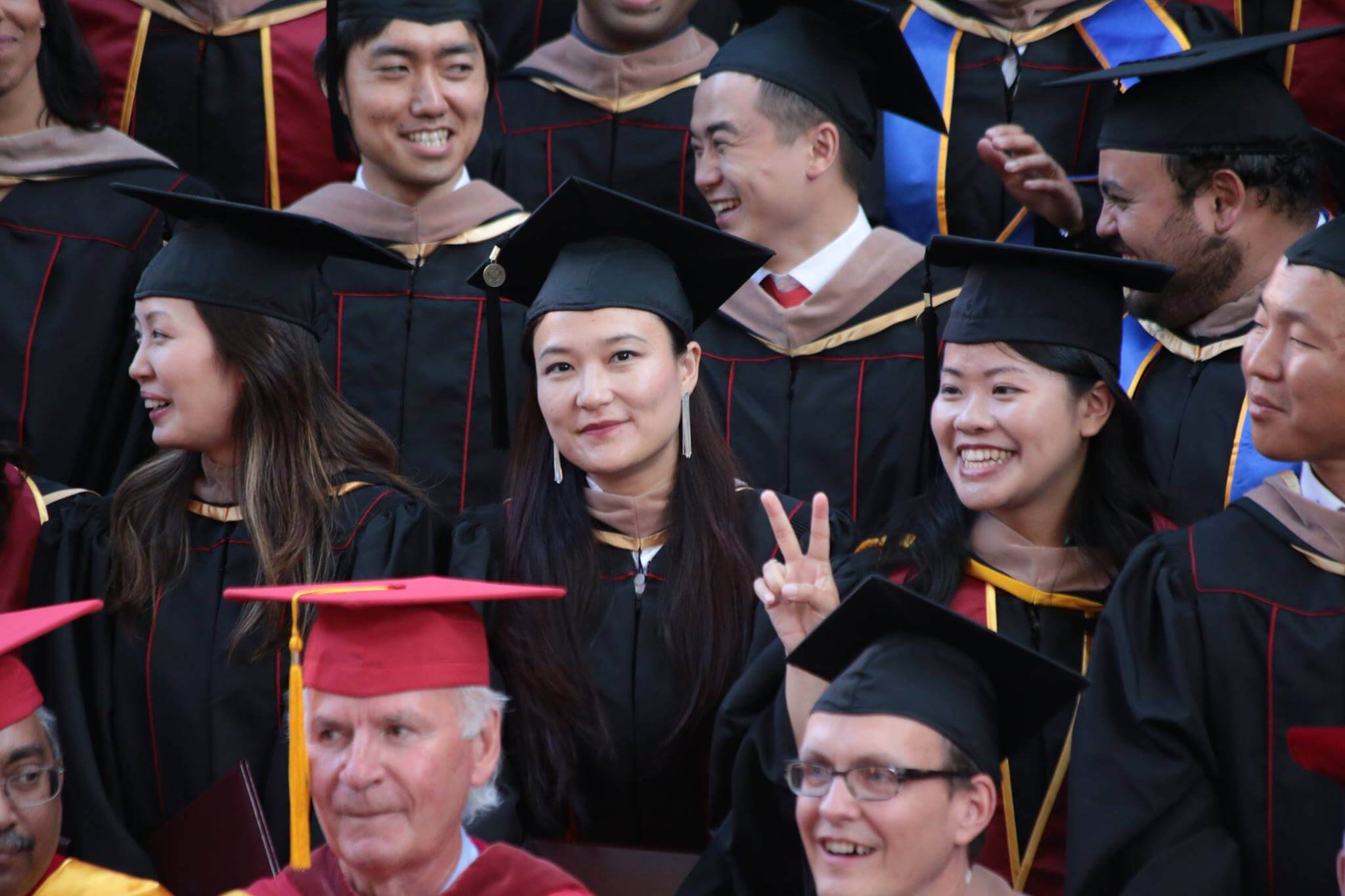 ---
USC Marshall is also a new entry also with 46% of its MBA cohort being female.
Marshall has a Women's Leadership Board which focuses on providing support to women in leadership and in the business world today.
---
20. Trinity College Dublin
46% female students
---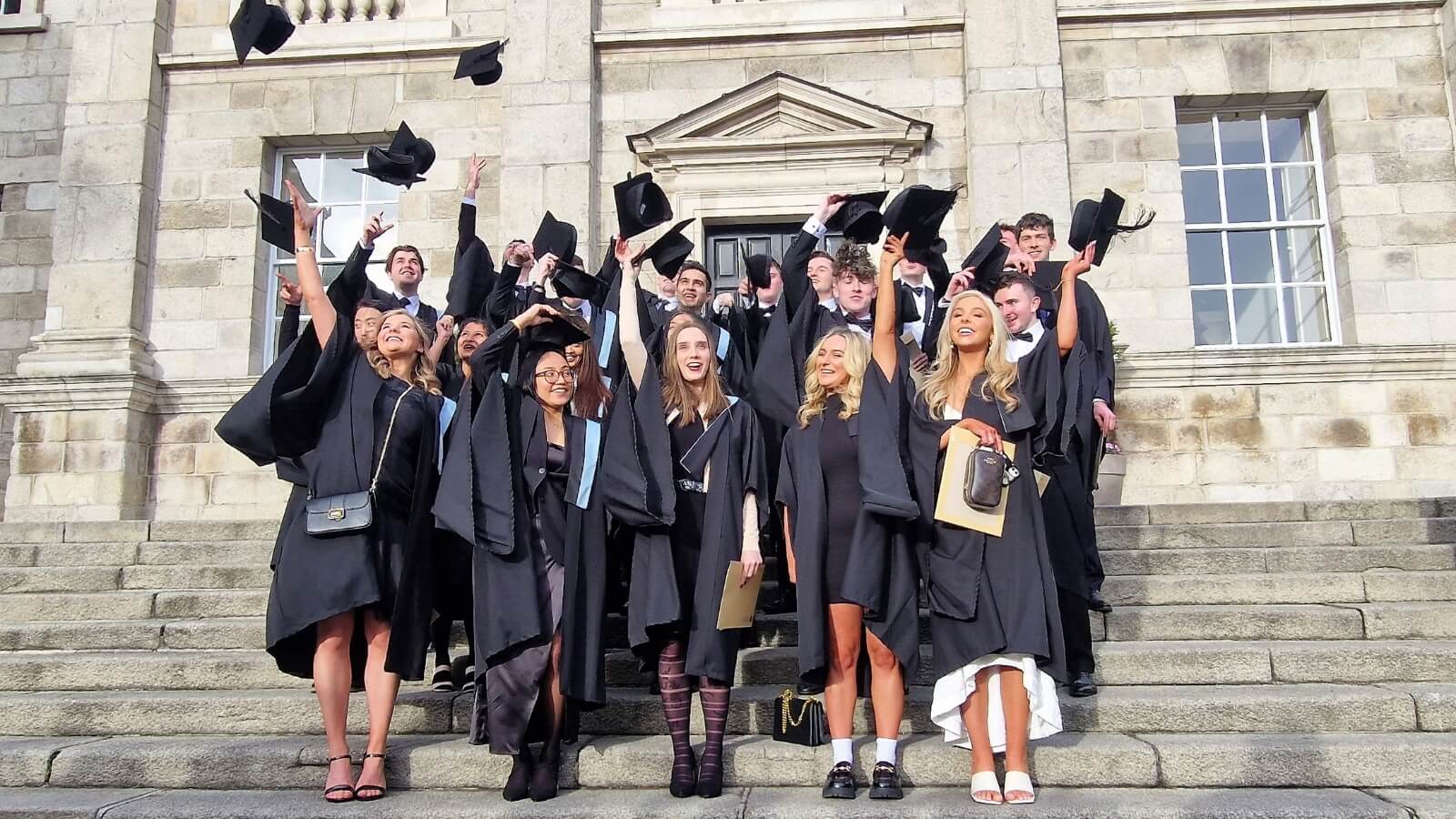 ---
Entering the top 25 for the first time is Trinity College Dublin, with 46% female students on the MBA program.
In 2021, Trinity Business School was awarded the Athena SWAN Bronze Award from the Equality Challenge Unit in recognition of their commitment to improving gender equality and representation among their staff and students.
---
19. University of Cambridge: Judge
47% female students
---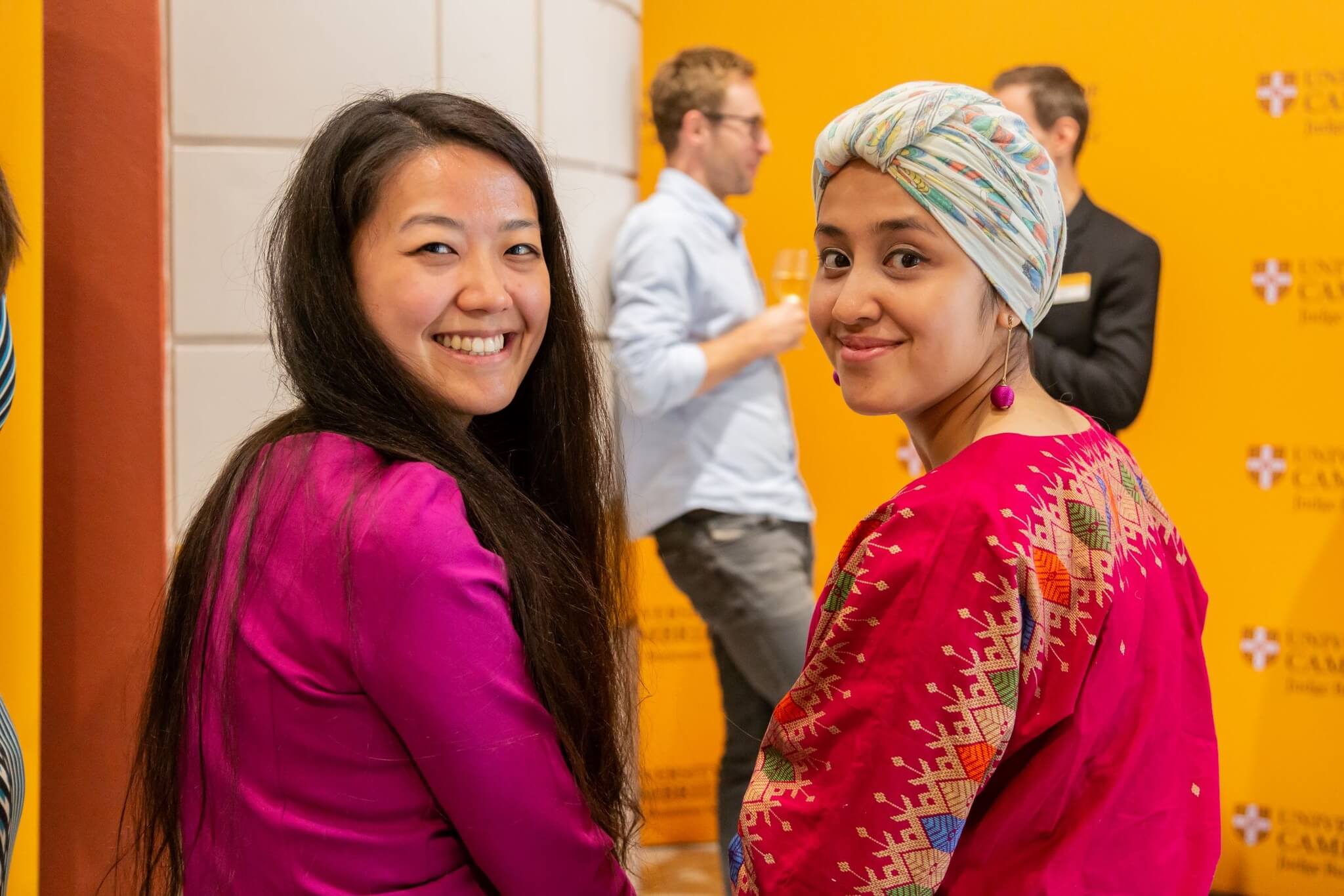 ---
University of Cambridge: Judge is another school with 47% female students. On its board, however, it has achieved gender parity, with 50% being women.
Cambridge Judge attempts to develop the next generation of women leaders, through various initiatives. One is the Forté foundation scholarship that awards five scholarships to MBA candidates demonstrating an exceptional commitment to female leadership.
---
18. Washington University: Olin
47% female students
---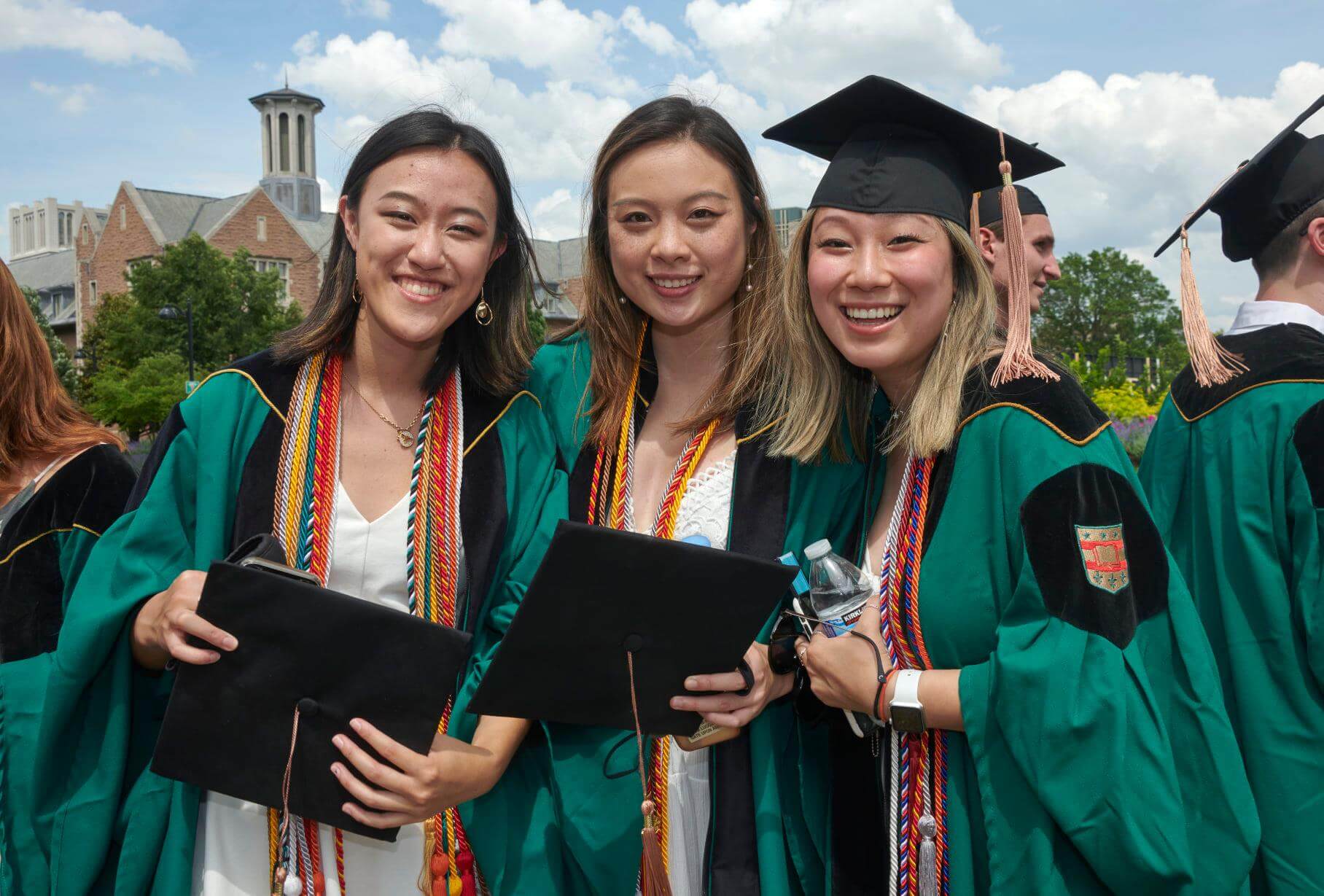 ---
St. Louis based Washington Olin, has an MBA cohort made up of 47% women, plus 30% female faculty.
Olin offers a Women in Business club with career, recruiting, educational and networking opportunities for women graduate students. Each year, members can attend events such as the compensation negotiation workshop.
---
17. University College Dublin: Smurfit
47% female students
---
The second Irish entry on this list, UCD Smurfit's MBA cohort is 47% female.
UCD received its second Athena SWAN Bronze institutional award in recognition of the university's work towards gender equality, including its Gender Equality Action Group, which is implementing the Gender Equality Action plan 2020-2024.
---
16. Duke University's Fuqua School of Business
48% female students
---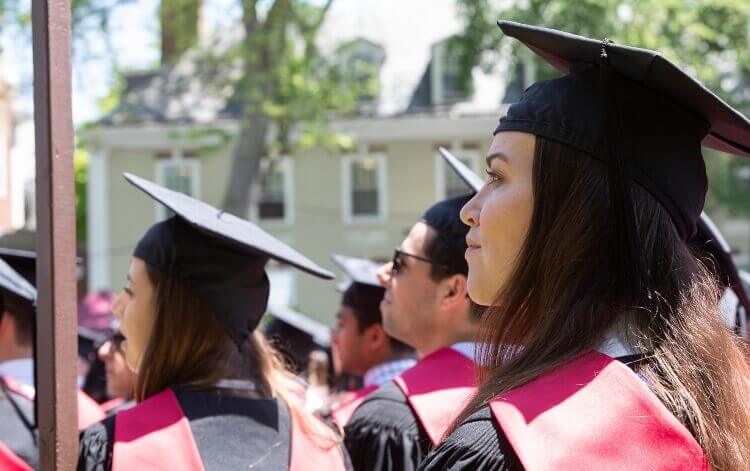 ---
Duke came 11th in this year's global MBA rankings, and the school is also making strides in gender parity.
In 2022, 48% of its MBA students were women; a marked improvement from five years ago when the figure stood at 34%. Initiatives like the annual Women's Leadership Weekend, which brings prospective and current female students together, have fostered an inclusive environment.
---
15. University of Oxford: Said
48% female students
---
With 48% of its MBA students being women, Oxford Said is inching towards gender parity.
Said supports their female student base with Oxford Women in Leadership Alliance and various scholarships for women including the Laidlaw Scholarship intended to encourage women with clear leadership potential.
---
14. Northwestern University: Kellogg
48% female students
---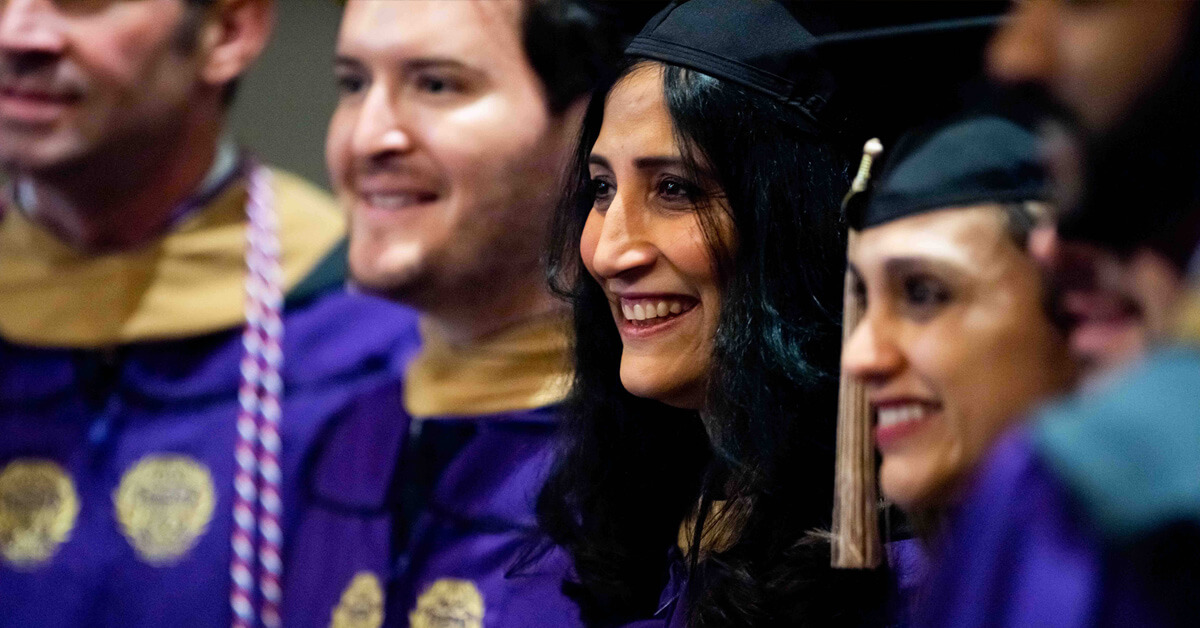 ---
Kellogg was the first top 10 school to appoint a female dean, Sally Blount, in 2010, so it comes as no surprise that it has retained a spot as having one of the best MBA programs for women.
In 2023, 48% of the MBA class, and 44% of the board, were women. Initiatives like 'Manbassadors' also help men at Kellogg to join the conversation about gender diversity.
---
13.

Singapore Management University: Lee Kong Chian
48% female students
---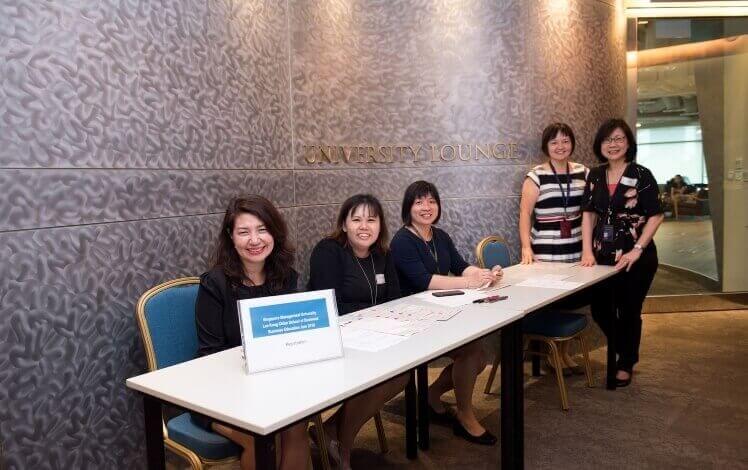 ---
SMU's Lee Kong Chian business school has almost achieved gender parity on its MBA program, currently sitting at 49%, slightly down from 54% last year.
However, this is a significant leap from just a few years ago. In 2019, just 33% of SMU's MBA students were women. SMU also has one of the highest proportions of female board members, at 55%.
---
12. HKU Business School
49% female students
---
The University of Hong Kong has almost clinched gender parity with 49% of its student body being female.
HKU's faculty is made up of 28% women and its board is 25% women.
---
11. ESCP Business School
50% female students
---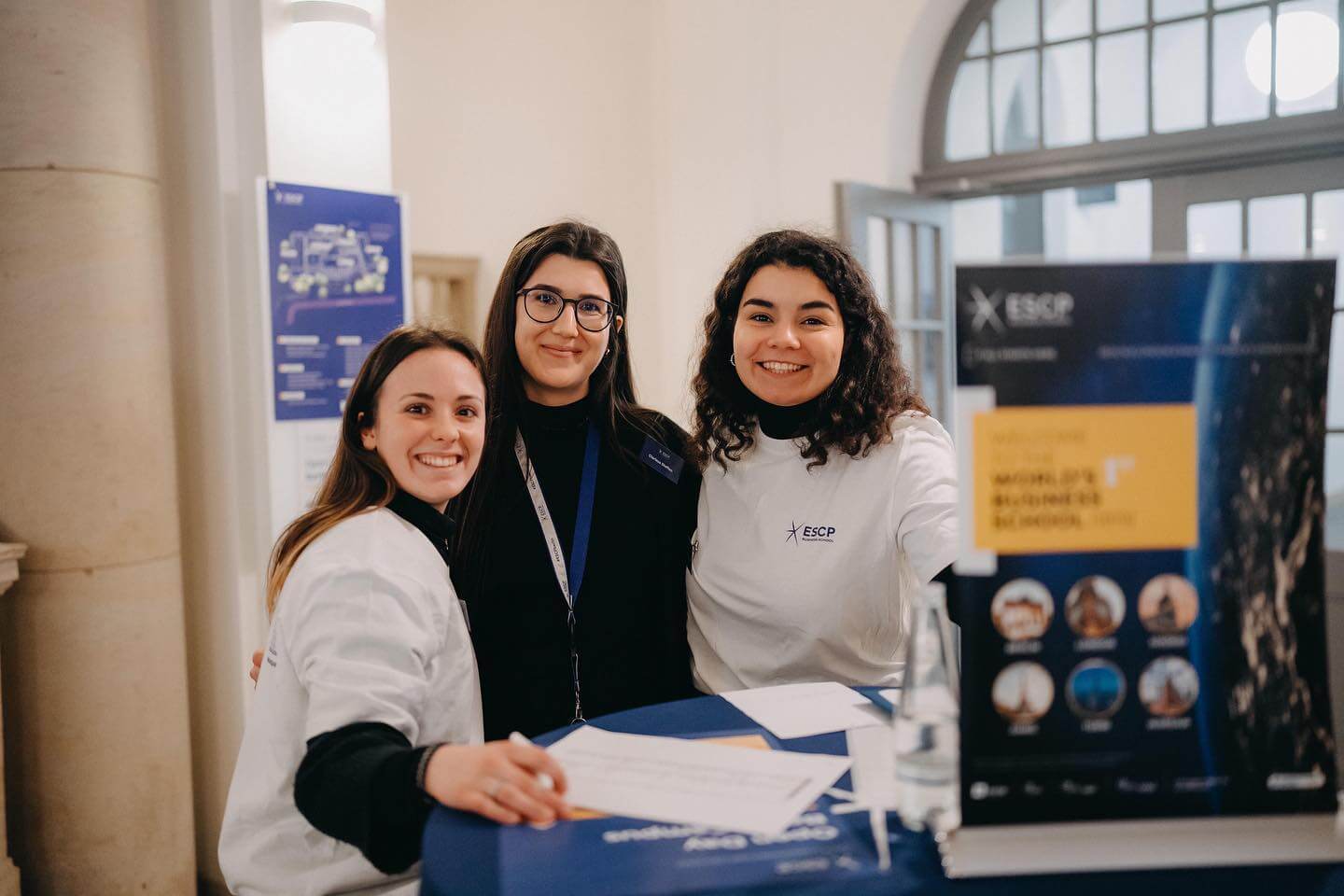 ---
One of France's top MBA programs, ESCP Business School's MBA has achieved gender parity. In 2023, 50% of MBA students were women, as well as 68% of its board and 39% of its faculty.
ESCP has been making efforts to attract more women to its MBA through initiatives including the Women in Leadership Scholarship.
---
The Top 10
---
10. CEIBS
52% female students
---
At number eight is CEIBS. This Shanghai-based business school has achieved gender parity for the second year running with its 2023 MBA cohort, at 52% female students.
Women make up 53% of CEIBS' board, along with 37% of its faculty. CEIBS also supports women in business beyond the MBA. Its Women in Leadership program brings together women and male allies to study key issues for women in business, and explore gender relations in the professional world.
---
9. ESSEC Business School
52% female students
---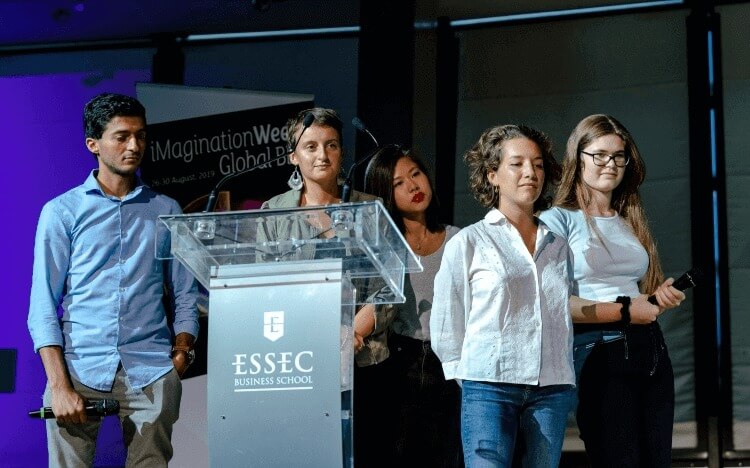 ---
ESSEC Business School has managed to achieve gender parity in its MBA classroom for several consecutive years, and 2023 is no different.
Among this year's MBA cohort, 52% are women, as well as 53% of its board and 37% of its faculty. ESSEC performs consistently well for gender diversity, in part due to the network that women are offered. The school's Women's MBA Network offers a place where professional women can foster mutually beneficial relationships.
---
8. Audencia
52% female students
---
Based in Nantes in the West of France, Audencia's 2023 MBA class is made up of 52% women.
Audencia also offers scholarships for women in business, available for women with excellent academic backgrounds.
---
7. Cranfield School of Management
52% female students
---
---
Cranfield, based in the UK, has rocketed onto this list with 52% students, 38% faculty, and 37% board members being female.
Cranfield's Gender, Leadership and Inclusion Centre is a community of researchers and practitioners investigating factors influencing equity, diversity and inclusion at work.
---
6. Bayes Business School
54% female students
---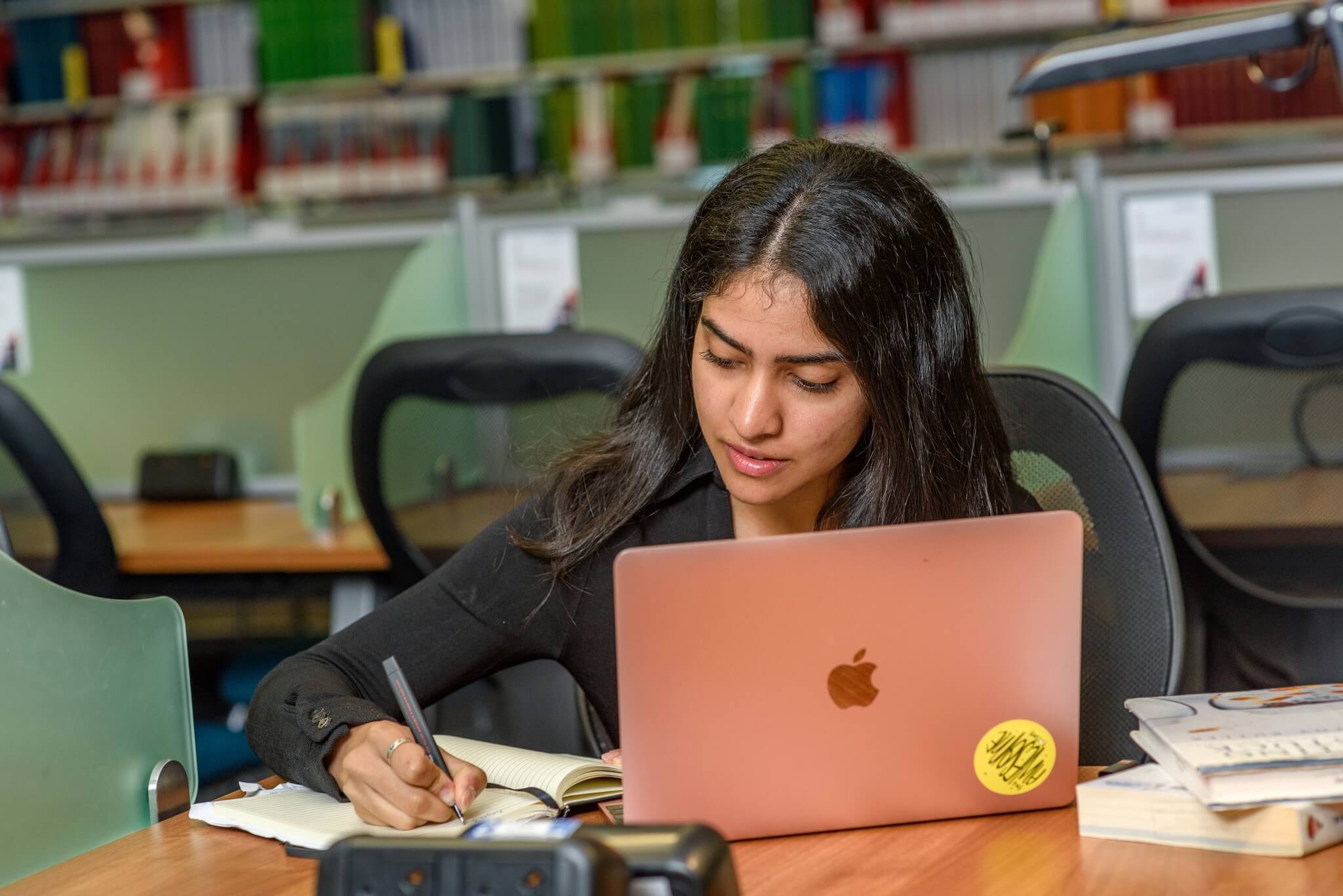 ---
Bayes, based in the UK, narrowly missed out on a top five position. Its MBA student body is 54% female, and Bayes' Global Women's Leadership Programme seeks to inspire, equip and connect women who are leaders or aim to become leaders.
---
5. TIAS Business School, Tilburg University
56% female students
---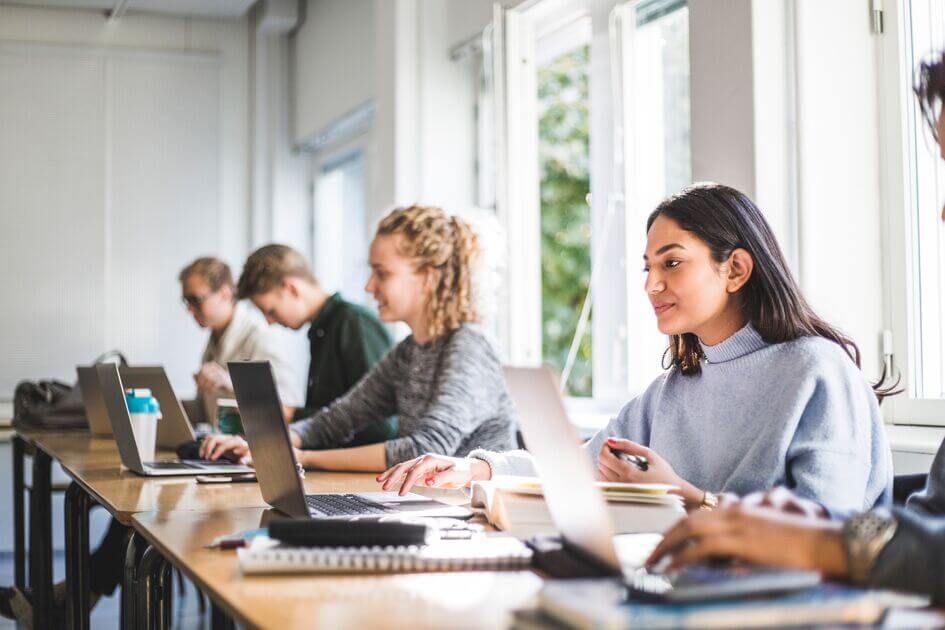 ---
The top European business school on this list, Tias, is based in the Netherlands and has an MBA class with a female majority–56%.
It has also achieved gender parity on its board with 56% being female.
---
4. Sungkyunkwan University GSB
58% female students
---
---
With 58% female students and 58% female board members, South Korea's Sungkyunkwan Graduate School of Business is another attractive MBA program for women.
2020 marked the first year that the school achieved gender parity on its MBA program. In 2019, 45% of its MBA cohort were women.
---
The Top 3
---
3. George Washington University
59% female students
---
On the George Washington University MBA program, women are in the majority—accounting for 59% of the 2023 MBA cohort.
The school is a Forté partner, and 28% of faculty are female.
---
2. Shanghai University of Finance and Economics: College of Business
59% female students
---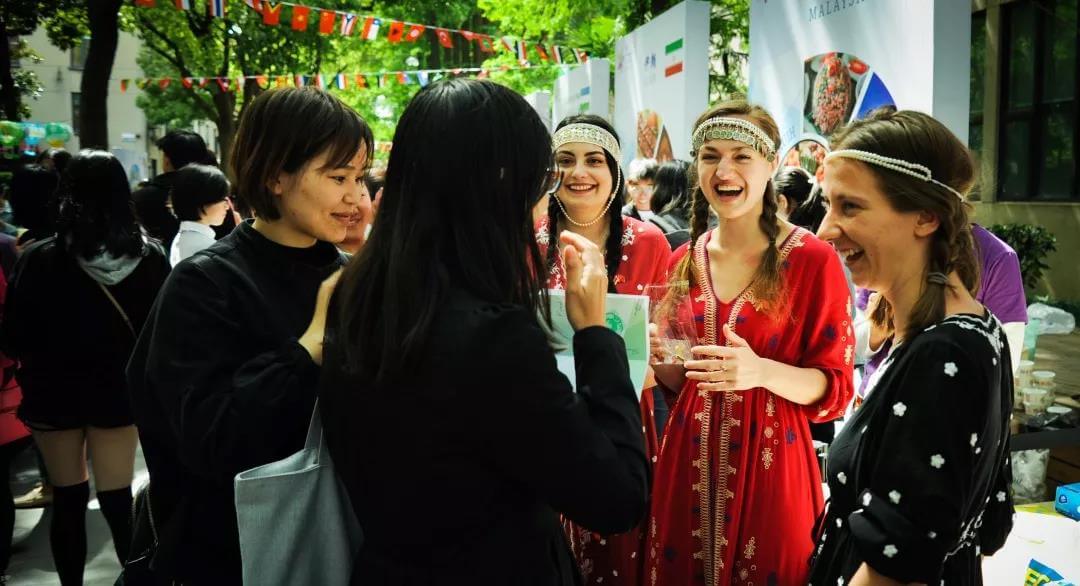 ---
Shanghai University's MBA is just below the 60% mark with a 59% weighted student body.
Along with the student representation, Shanghai's board is made up of 45% women and its faculty is 37% women.
---
1. Fudan University School of Management
63% female students
---
Fudan is one of three Chinese schools to crack the top 10 for female representation, continuing the trend of Chinese schools performing better for gender equality than their US counterparts. It's also the only school on the list to crack into the 60% mark.
In 2023, 63% of Fudan's MBA cohort was female, 1% lower than last year. Additionally, at 37%, Fudan's proportion of female faculty has increased by 3%.
One area where Fudan falls down is the percentage of women on its board. In 2022, this stood at just 6%—the lowest of all schools on this list.
---
---
The data in this article is taken from the Financial Times' Global MBA Rankings 2023. The images are sourced from school Facebook pages.