At many business schools around the world, women MBA students are in the minority. But some schools have gone above and beyond to boost the number of women in their classrooms.
Currently, 38% of full-time MBA students globally are women, and although the representation of women on MBA programs is rising, it could be some time before many MBA programs achieve gender parity.
That's despite the benefits that women can reap from the qualification. Data from the Forté Foundation, which improves women's access to business education, shows that 95% of MBA graduates said the program improved their confidence, which is crucial for success in the workplace.
The study also found that MBAs increase earning potential by up to 65% over five years, which can go a long way toward women achieving equal pay to their male counterparts.
With so many benefits, top business schools across the world are doing what they can to attract more women to their programs, with varying degrees of success. In the US, schools in the Financial Times' (FT) top 100 rankings have an average of 36% women in their MBA cohorts, while China pulls ahead with 48%. India, meanwhile, has an average of just 24%.
A handful of top schools have managed to attain close to—or even higher than—50% women on their MBAs.
View our list of the 25 best MBAs for women or read on for a break down of each school in the list.
---
Top 25
---
43% female students
---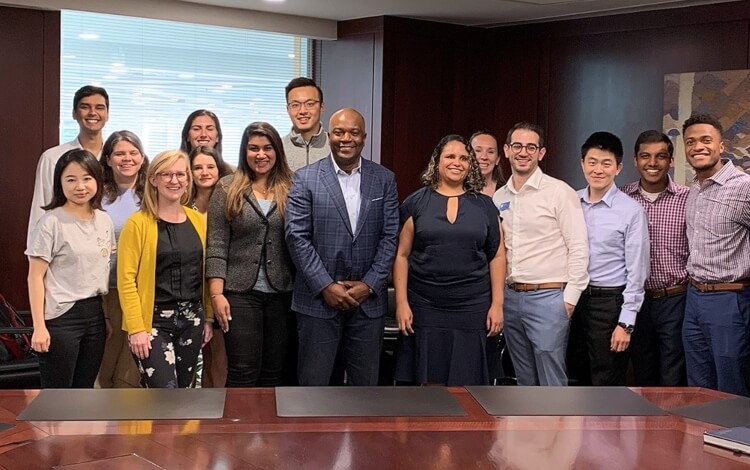 ---
Fuqua School of Business snagged a top 20 spot in this year's global MBA rankings, and the school is also making strides in gender parity.
In 2020, 43% of its MBA students were women; a marked improvement from just two years ago when the figure stood at 34%. Initiatives like the annual Women's Leadership Weekend, which brings prospective and current female students together, have fostered an inclusive environment.
---
24. Nanyang Business School, NTU Singapore
43% female students
---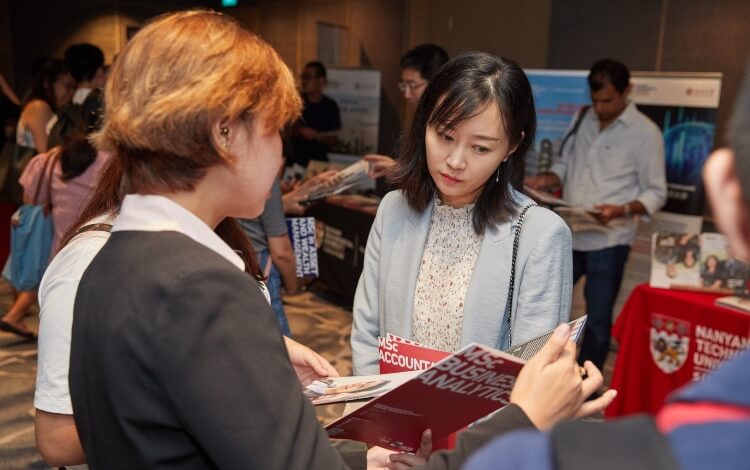 ---
Singapore's Nanyang Business School is on the rise when it comes to female representation. Since the school launched a Women in Business Club in 2010, the number of woman MBAs has been consistently on the rise.
Last year, Nanyang's MBA had 41% female students, leaving it in 28th place. In 2020, though, the program has sprung into the top 25, with an improved proportion of 43%—well on its way to parity. Nanyang also has 35% female faculty, and 37% female board members.
---
23. Northwestern University: Kellogg
43% female students
---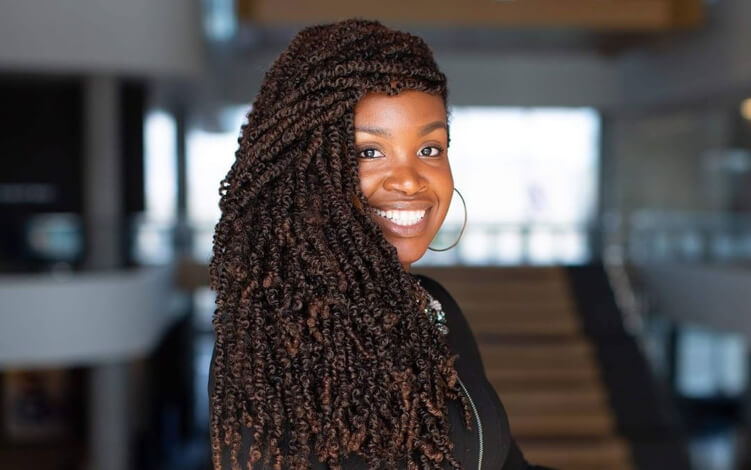 ---
Kellogg was the first top 10 school to appoint a female dean, Sally Blount, in 2010, so it comes as no surprise that they've retained their spot as having one of the best MBA programs for women.
In 2020, 43% of the MBA class—and the school board—were women. Initiatives like Manbassadors also help men at Kellogg to join the conversation about gender diversity.
---
43% female students
---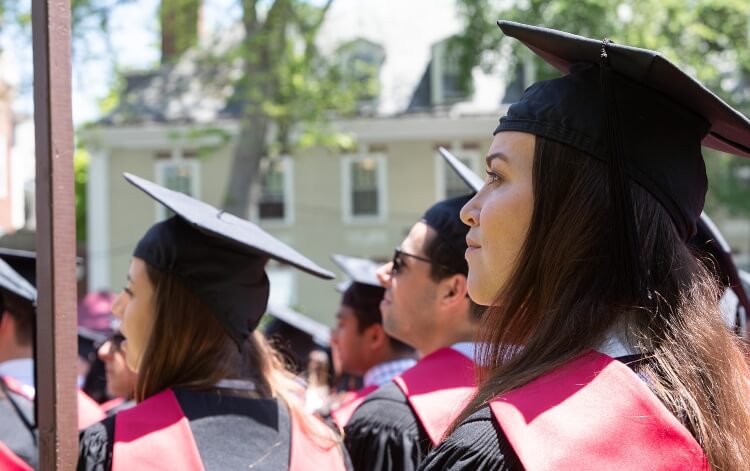 ---
Ranked number one in this year's global MBA rankings, Harvard Business School is also edging its way closer to gender parity in the classroom.
43% of its MBA students, and 48% of its board members, are women. Meanwhile, events like the annual Dynamic Women in Business Conference bring women in leadership positions to campus to discuss the challenges they face in the workplace, and how to overcome them.
---
21. University of Oxford: Saïd
44% female students
---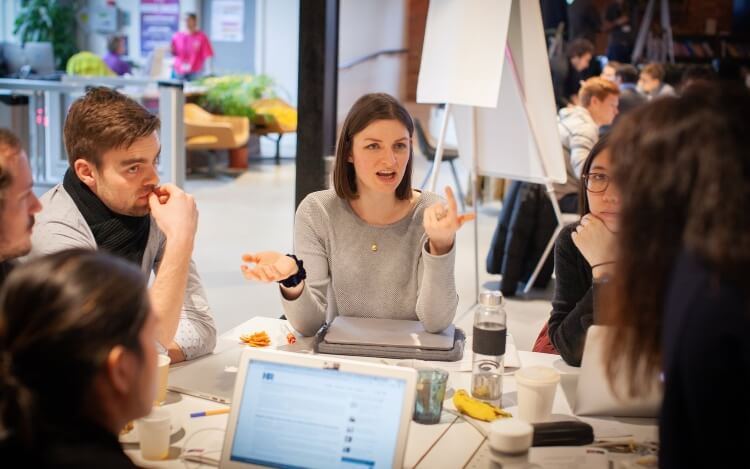 ---
In 2019, just 39% of Saïd's MBA class were women, but 2020 saw the figure jump to 44%. The school currently offers a six-week course for women hoping to develop their leadership capabilities, and this international women's day will kick off a month of talks, exhibitions, and discussion groups to support women's equality.
---
20. University of Michigan: Ross
45% female students
---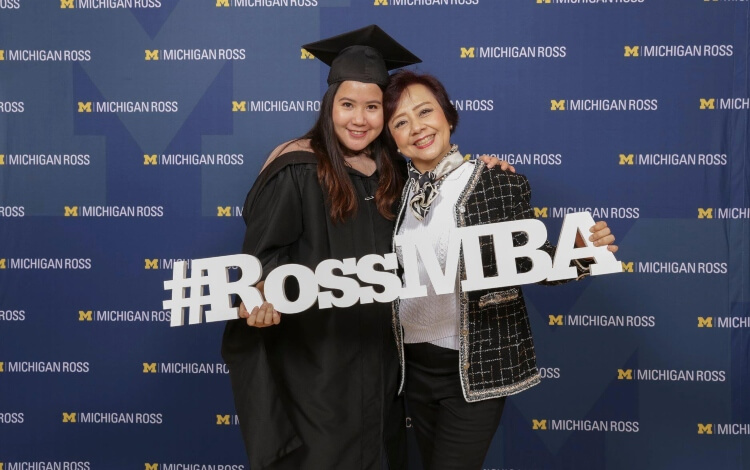 ---
Michigan's Ross school of business is also climbing towards gender parity, with a 45% female MBA class in 2020. Female ambassadors on the program have created a welcoming atmosphere for incoming women MBAs, while the Michigan Business Women club helps support female leaders when they reach campus.
There's room for more change within the school's board, however—just 11% of members are women.
---
19. University of Pennsylvania: Wharton
46% female students
---
---
Wharton has been climbing toward equal representation in the MBA classroom for some time, and the efforts being made to attract more women students are paying off.
In 2020, 46% of Wharton's MBA cohort were women, and the school is also a Forté Foundation partner, meaning that promising female applicants can attend on a Forté women in business scholarship.
---
18. Boston University: Questrom
46% female students
---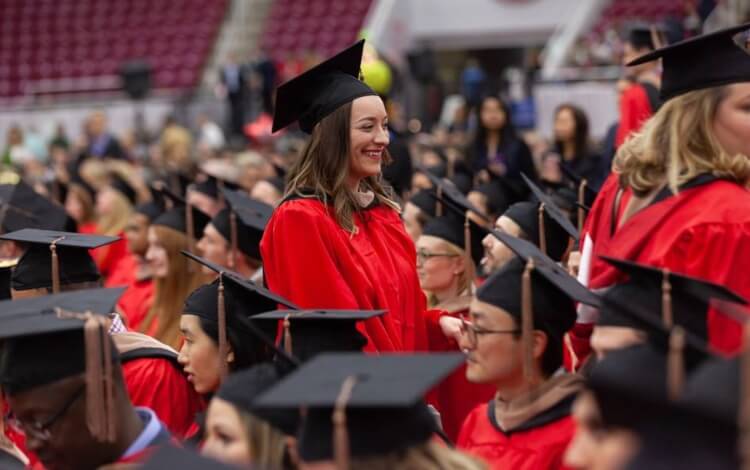 ---
At Boston's Questrom school of business, 46% of MBA students are women. Female representation in the faculty is also strong at 35%—one of the highest figures among schools to make this list.
Within the US, Questrom has the fifth highest proportion of women in the MBA classroom, and the school makes strong efforts to connect current students with female mentors in positions of leadership.
---
17. Renmin University of China Business School
46% female students
---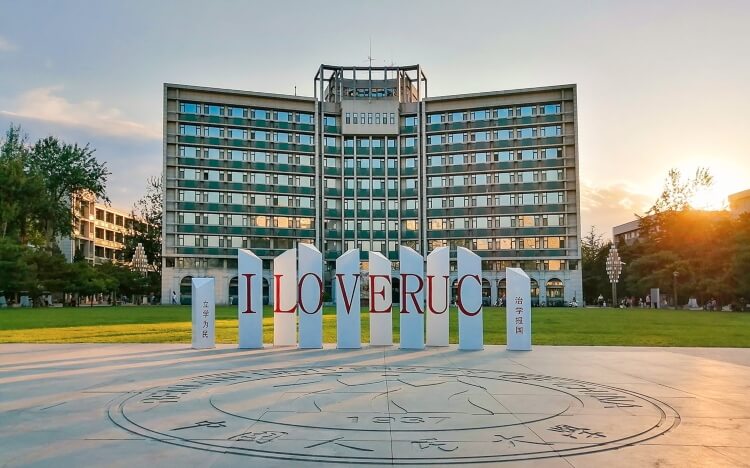 ---
Women feature prominently on many of China's top MBAs, and Renmin is no exception. The Beijing-based school currently has an MBA class that consists of 46% women, nudging it into the top 20 best MBAs for women this year.
35% of Renmin's faculty are also women.
---
16. WHU—Otto Beisheim School of Management
47% female students
---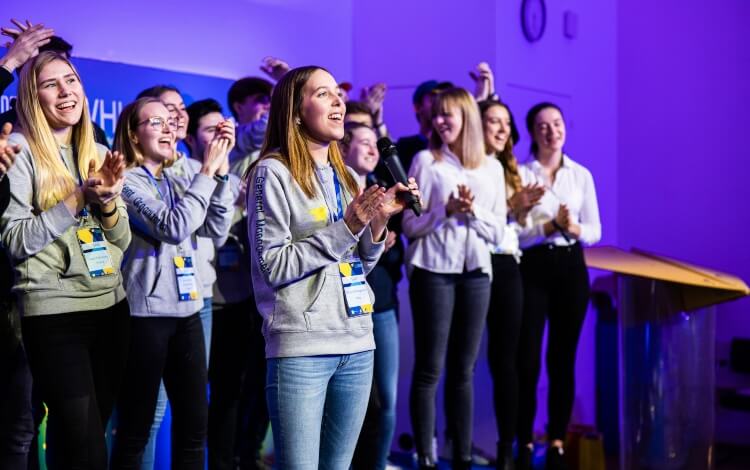 ---
Edging toward the 50% mark is Germany's Otto Beisheim School of Management. In 2020, 47% of the school's MBA students were women, along with nearly a quarter of staff.
Each year, the top female applicant to this Düsseldorf-based MBA is offered a 50% scholarship, helping to improve women's access to management education, and encourage more female professionals to apply. These efforts are coming to fruition, with the percentage of female MBAs at the school jumping eight points in just two years.
---
15. Stanford Graduate School of Business
47% female students
---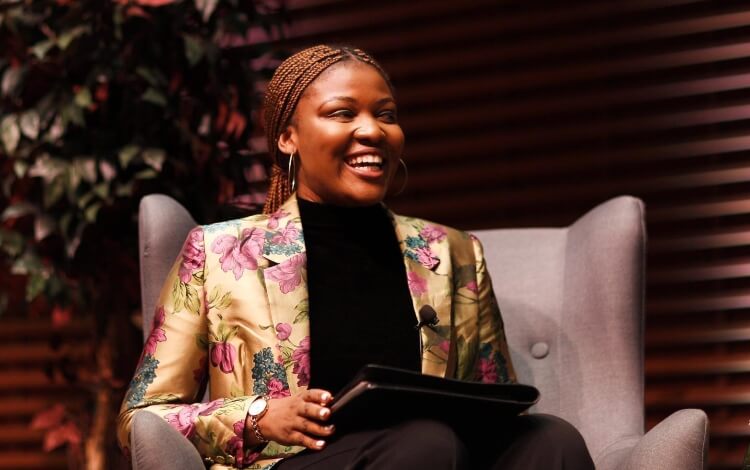 ---
Stanford is the gold standard of MBA programs, and the school has been making efforts to recruit more women to the program. A powerful network of female alumni support current students, who can also get involved in the Women in Management society.
Stanford is also home to the Clayman Institute for Gender Research, which develops new ways to advance gender equality in the workplace and beyond.
---
14. University of Texas at Dallas: Jindal
48% female students
---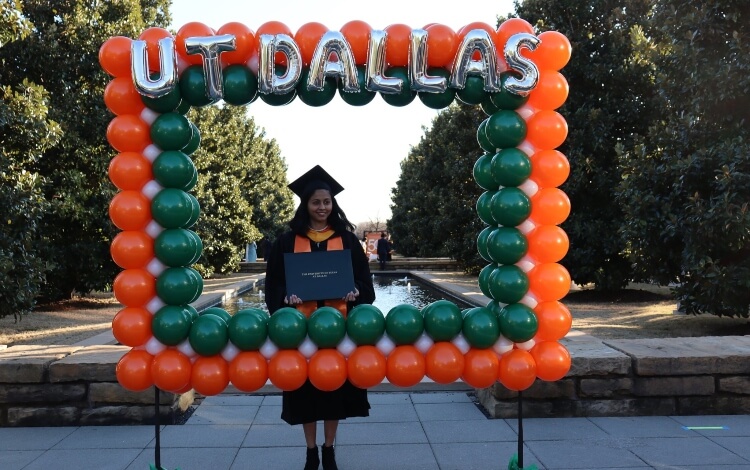 ---
The Jindal school of business in Texas has experienced a huge jump in female representation on its MBA program in the last year. In 2019, just 22% of MBA candidates were women, but in 2020, this has jumped to an impressive 48%.
Meanwhile, the percentage of female faculty at Jindal has remained consistent, at 27%.
---
13. Singapore Management University: Lee Kong Chian
49% female students
---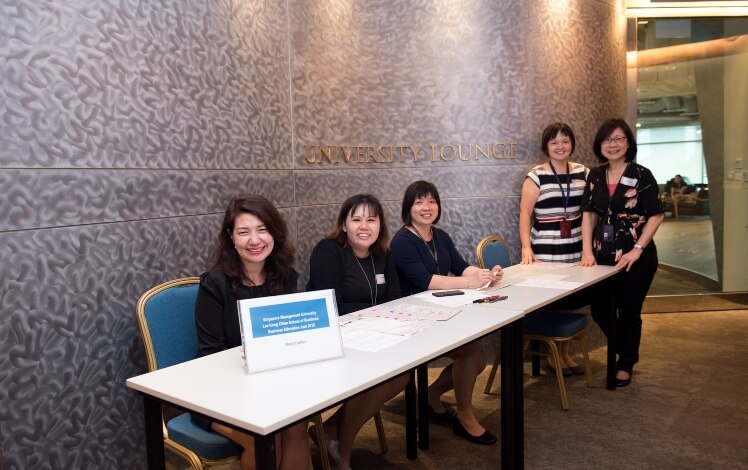 ---
SMU's Lee Kong Chian business school is fast approaching true gender parity on its MBA program, currently hovering at 49%.
This is another significant leap from last year. In 2019, just 33% of SMU's MBA students were women. SMU also has one of the highest proportions of female board members, at 26%.
---
12. Washington University: Olin
49% female students
---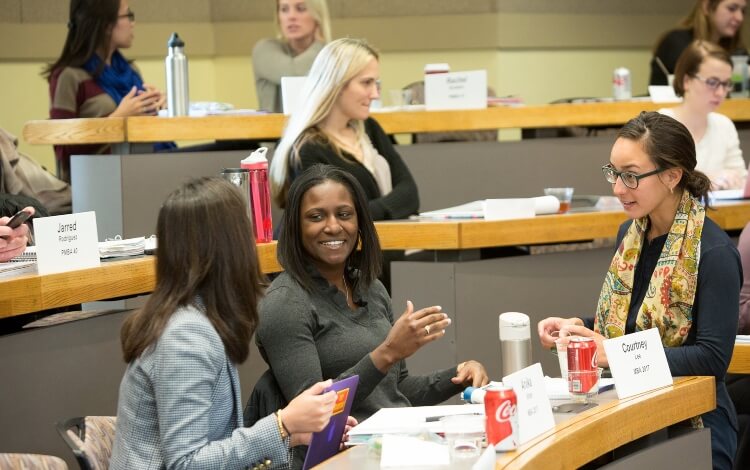 ---
As well as making it into the top 15 best MBA programs for women, Olin performs well for its percentage of female faculty and board members.
The Olin MBA is one of just four programs in the FT's rankings to have more women than men on its board, at 69% female representation. This might explain the prominence of flexible programs at Olin. Since women are still more likely to be caregivers, this flexibility improves their access to the program.
---
11. The University of Hong Kong
51% female students
---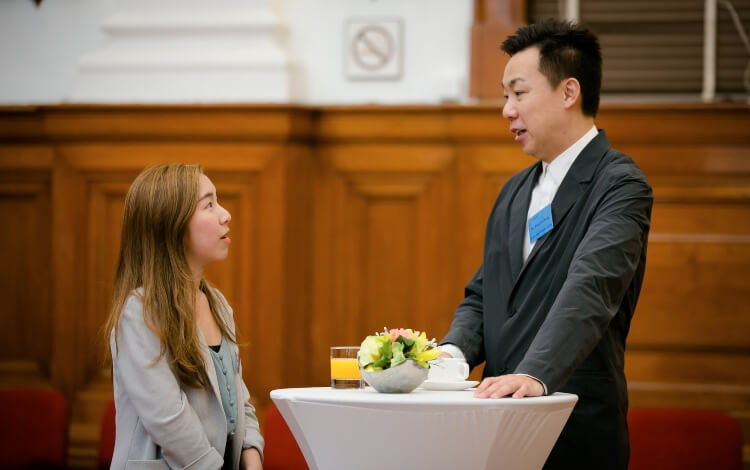 ---
In 2020, the University of Hong Kong (HKU) saw its first ever majority female MBA class, which consists of 51% women. The proportion of women on the program has been steadily climbing in the last few years, while faculty and board representation hovers around 25% women.
On campus, societies like the Women in Leadership Club helps bring together ambitious women, and spark debates about how gender equality can be achieved in the workplace.
---
The Top 10
---
10. Shanghai Jiao Tong University: Antai
51% female students
---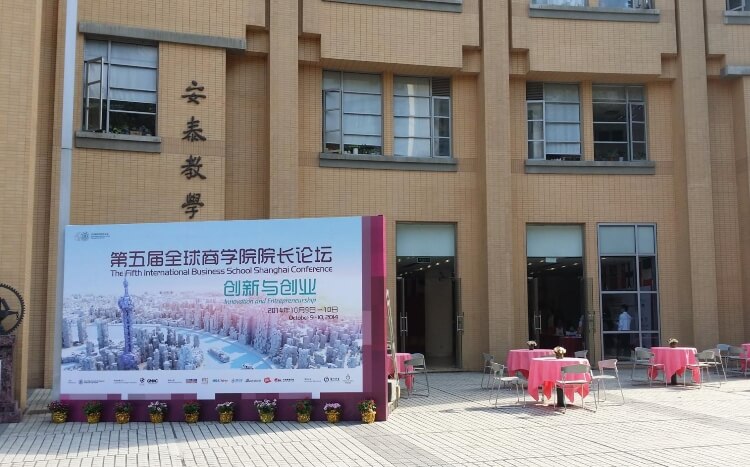 ---
Antai business school has managed to achieve gender parity on its MBA program once again in 2020, retaining the 51% female class it had in 2019.
The Shanghai-based school has been equally successful in promoting female leadership among its research and teaching staff, hiring 35% female faculty.
---
9. University of Edinburgh Business School
51% female students
---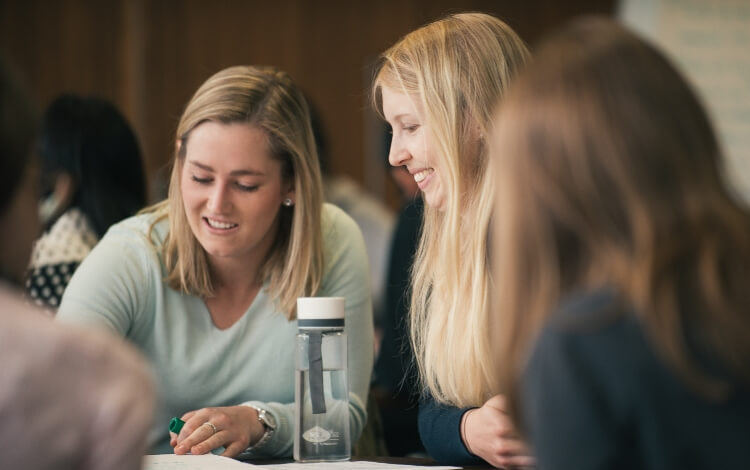 ---
Last year, the University of Edinburgh business school had an MBA cohort of 55% women. Although this has dropped in 2020, the school has managed to retain gender parity with 51% female students. The school also ranks highly for female representation on its board, with 47% of its members being women.
The MBA's affordable price and Women in Leadership elective are part of the reason for its continued popularity with female MBA applicants.
---
8. AGSM at UNSW Business School
51% female students
---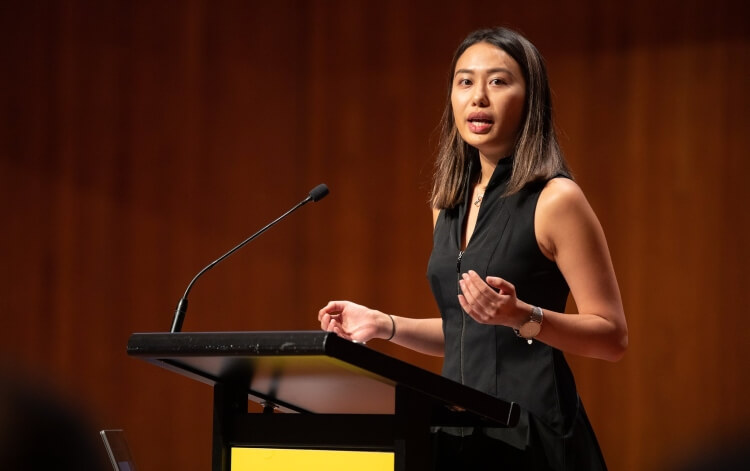 ---
AGSM have managed to achieve gender equity both in the MBA classroom, and on the school board. 51% of MBA students were female in 2020, along with 50% of board members.
The Sydney-based school has encouraged more women to apply to its program with initiatives like the Women in Leadership scholarship, which recipients can use to fund their studies or living costs.
---
7. Sungkyunkwan University Graduate School of Business
53% female students
---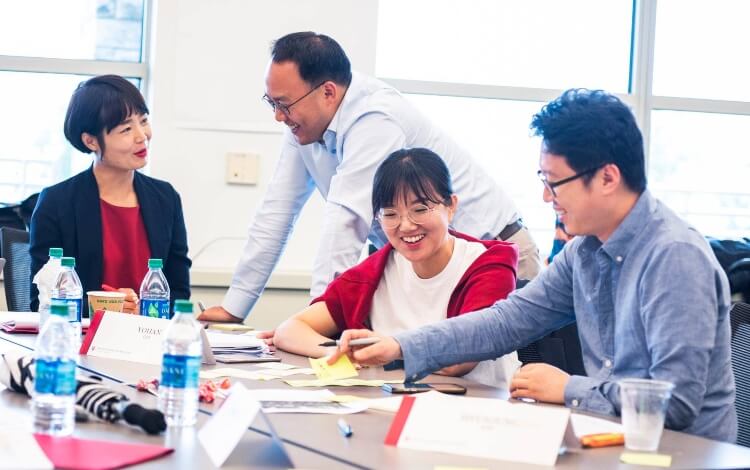 ---
With 53% female students and 54% female board members, South Korea's Sungkyunkwan Graduate School of Business is another attractive MBA program for women.
2020 marks the first year that the school achieved gender parity on its MBA program. In 2019, 45% of its MBA cohort were women.
---
6.Northeastern University: D'Amore-McKim
53% female students
---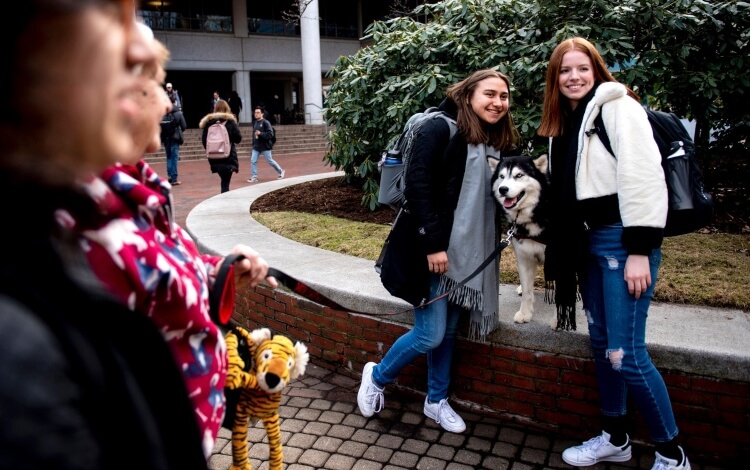 ---
D'Amore-McKim is the only US school to make the top 10 for gender parity this year, with an MBA cohort of 53% women.
The school has achieved this gender balance partly through events that celebrate women in leadership, like the annual Empower Symposium that takes place every March. The symposium brings together female students, professors, and alumnae to inspire and support women who aspire to business leadership.
---
5. Fudan University School of Management
55% female students
---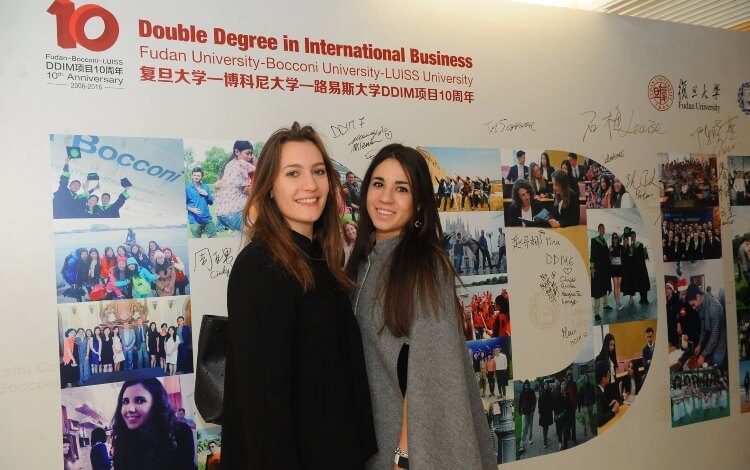 ---
Fudan is one of four Chinese schools to crack the top 10 for female representation, continuing the trend of Chinese schools performing better for gender equality than their American counterparts.
In 2020, 55% of Fudan's MBA cohort was female. Although this is lower than last years' 65% figure, the school retains its spot in the top five. Meanwhile, at 33%, Fudan's proportion of female faculty has remained steady. One area where Fudan falls down is the percentage of women on its board. In 2020, this stood at just 6%—the lowest of all schools on this list.
---
4. Durham University Business School
57% female students
---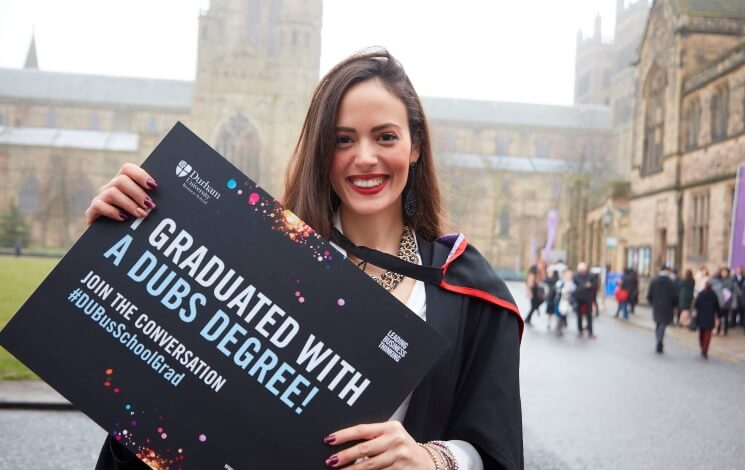 ---
Durham is one of three UK schools to feature in the top 25 best MBAs for Women. In 2018, it secured the top spot, with an MBA cohort that was 67% female. Although this slipped to 44% in 2019, Durham is back on track at 57% in 2020.
The school has also managed to achieve above-average female representation in its faculty, which is currently 34% female—the fifth highest on this list.
---
The Top 3
---
3. Shanghai University of Finance and Economics: College of Business
62% female students
---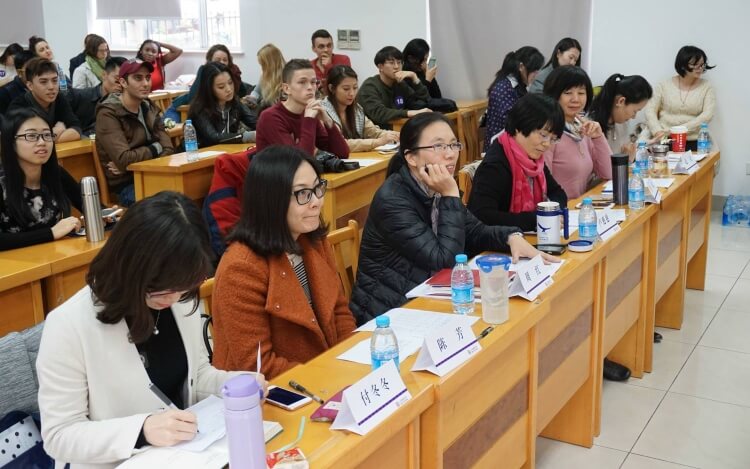 ---
Situated in the financial hub of Shanghai, the College of Business at SUFE jumped into the FT's Global MBA Rankings for the first time in 2020, and it's already rocketed it into the top 50.
The school has also performed impressively for gender equality. 62% of its full-time MBA students are female, along with 36% of faculty. This is a full 5% higher than the average for Chinese schools in the FT's top 100.
Thanks to its relationship with the main university, the College of Business specializes in finance, and many of its students choose a career in the financial sector when they graduate.
This is good news for female students hoping to break into high level finance roles, which continue to be dominated by men. In 2018, just 12.2% of global CFO roles were held by women.
More women in China's business schools is an important piece of the puzzle when it comes to redressing the balance, and SUFE is at the forefront of this change.
---
2. City University of Hong Kong
66% female students
---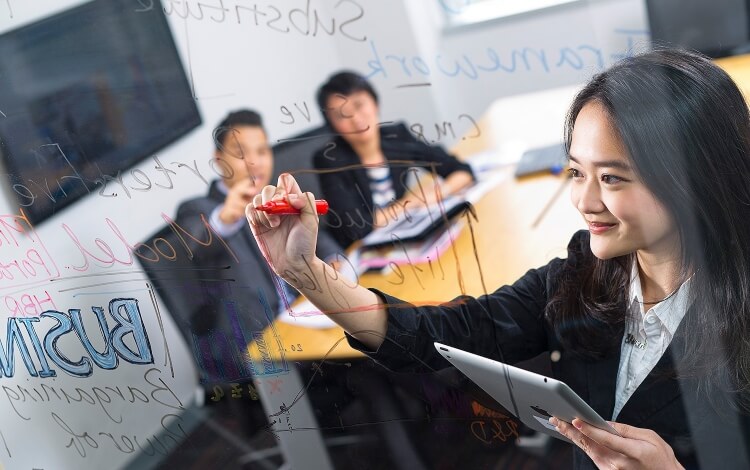 ---
The bustling metropolis of Hong Kong is a huge draw for MBA applicants, and women are no exception.
With 66% female students in its MBA class, Hong Kong's City University has nabbed a top three spot this year. As well as breaking the FT's top 100 global MBA programs this year, the school ranks number five in the Times Higher Education's Young University Rankings.
Founded in 1994, CityU has quickly developed a reputation for research and teaching at the cutting edge of data science, and its MBA program reflects this, emphasizing quantitative skills.
As well as having a majority-female MBA cohort, 32% of the school's faculty are women, ensuring that female students have role models to look up to in the classroom.
---
68% female students
---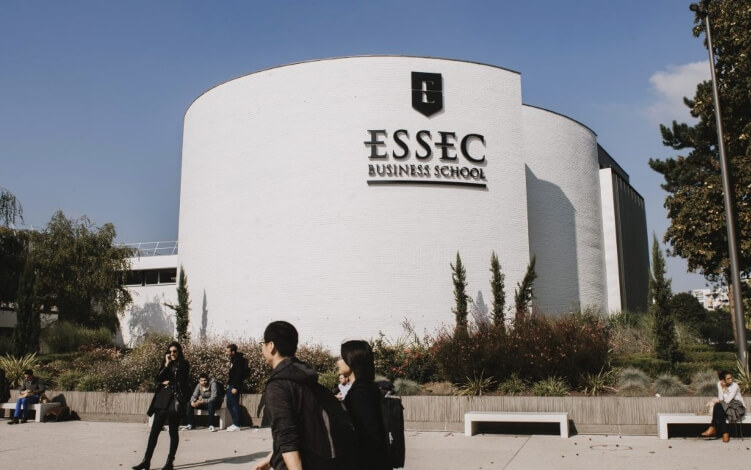 ---
After taking second place for two years in a row, ESSEC Business School has managed to secure the number one ranking for female representation on MBA programs.
In 2020, 68% of the school's MBA students were women, as well as 50% of its board members and 35% of faculty.
ESSEC has performed consistently well for gender diversity, and part of the reason is the network that women are offered. The school's Women's MBA Network offers a place where professional women can foster mutually beneficial relationships.
When they graduate, ESSEC's female alumni are also less likely to suffer from the gender pay gap, thanks to the salary negotiation workshops that are held on campus.
---
---
The data in this article is taken from the Financial Times' Global MBA Rankings 2020.