It's time for another Applicant Question of the Week at BusinessBecause!

Every week, we give you the opportunity to ask one of our chosen admissions experts anything you want to know about getting into business school. One question each week is chosen for our expert to answer.

This week, our question comes from Leila Hosseini, a 37-year-old Iranian woman who works in the telecoms field.

She wants an international MBA experience that suits both her and her nine-year-old daughter.

Her question is answered by Linda Abraham, founder of Accepted.com.
---
Applicant Question of the Week:
Dear BusinessBecause,
I graduated from the University of Wales in 2008 and would like to continue my education with an MBA. As I have a young girl, I need to study in the same place that she lives. Where can I find the best international MBA programs for parents like me?
---
The Answer:
In my opinion, the best options for someone who wants to advance into general management or senior management roles are the Sloan Fellows programs at MIT Sloan and London Business School, along with their close cousin, the Stanford MSx program, which is for experienced professionals.
These are one-year programs that award either an MBA or an MS in Management.
The students are mid-career professionals, usually in middle management, and have eight-to-10 or more years of work experience.
Because the cohort is older, these programs also have more students with families in their student bodies than traditional MBA programs, where the students tend to be younger and a smaller percentage have children.
While these three programs have some global opportunities and travel, most of the classes are conducted in their home campuses either in Boston, London, or Palo Alto—all locations known for good educational opportunities.
If you want a slightly more traditional MBA with a somewhat younger cohort, consider the International Institute for Management Development (IMD) in Lausanne Switzerland or the Indian School of Business (ISB).
At IMD, the average age at entry is 31, so it is a slightly older MBA class than the typical US MBA program and even slightly older than many European and Asian MBA programs.
Although the average age of ISB students is only 26, it still offers families with children a lot.
It provides play-groups and day-care programs for its students with children.
It has a magnificent campus with its own play area, daycare center, swimming pool, and infirmary, all available to its students with families with children from three months to 12 years old.
If none of my suggestions work for you (or you are a parent and MBA applicant with similar concerns, but somewhat different needs), here are five key factors MBA applicants, who are also parents, should consider when selecting programs to apply to:
---
1. What percentage of the student body has children? The more the better.
2. What organized activities can spouses and children participate in?
3. What facilities are there for children on campus?
4. If you are not going to live on campus, what neighborhood would you live in close to campus? How are the schools or childcare facilities in that neighborhood? How safe is the neighborhood? Are there parks and playgrounds in the vicinity?
5. Think about and decide if you want a campus in a city with people who you identify with.
6. Or do you want to be forced to mingle and socialize with people of different nationalities, ethnicities, and religions?
---
Answer the above questions to your satisfaction, and decide what's best for you and your family.
Then research to ensure that the schools you apply to have what you want, and you will be on your way to an experience that both you and your child will enjoy and benefit from.
---
Ask an Admissions Expert a Question!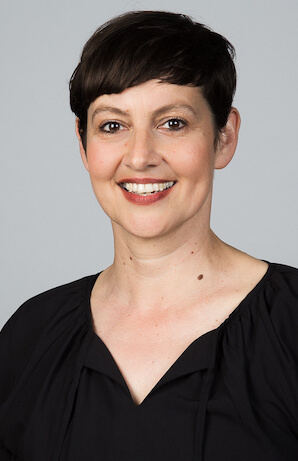 Next week, you'll have the opportunity to ask Stephanie Kluth, head of admissions for ESMT Berlin, anything you want about getting into business school.
Stephanie is the head of the admissions process for all degree programs at ESMT, which includes MBAs, EMBAs and Masters in Management.
Stephanie has been in this role since 2005, boasting over 14 years as head of admissions for ESMT.
Got a question you'd love Stephanie to answer? Submit your question on our Twitter, Facebook, or LinkedIn pages, send us an email to info@businessbecause.com, or simply post a comment below!