How do I prepare for round one MBA application submissions?
Dear BusinessBecause,
I know I want to apply to business school in the fall, but I don't yet know what the MBA application essay questions will be.
What can I do right now to prepare for applying later in the year?
This week's question was submitted by an anonymous reader.
---
Got an admissions question of your own?
---
---
The Answer
---
This week's Applicant Question is answered by Scott Edinburgh, founder of Personal MBA Coach admissions consulting.
There is actually a lot that candidates can and should be working on this winter in order to get a head start on their MBA applications. Here are five concrete actions you can begin working on now so that when the essay questions are released this spring and summer, you have a jump start on the competition.
---
1. Make your career work harder for you
---
Without changing jobs, there are some steps you can and should be taking now to ensure that when you sit down to draft those essays and prepare for your interviews, you have plenty to talk about. Now is the time to ask for extra projects.
Look specifically for the ones that can fill experience gaps. By identifying your own additional projects, you will get more chances to build the skills you desire.
In addition, look for opportunities to get involved in the office. Internal projects are a great way to beef up your leadership experience and almost every company has an internal initiative that requires help.
Finally, consider opportunities to mentor junior colleagues. Even if you have not had the chance to manage your own team, you can still begin to perfect your management skills.
Take a new hire or even an intern under your wings and show him the ropes. If you can be a formal mentor, great!
But if such an opportunity does not exist, even an informal mentor relationship will supplement your leadership experience.
---
2. Enhance your extracurricular profile
---
Strengthening extracurricular profiles is one of the key areas I am working on with MBA candidates this January.
By putting in the extra effort now, you will have ample opportunities to add real value before the deadlines this fall and avoid being penalized for not having a track record of involvement and leadership by the time summer comes.
There are three key guiding principles to keep in mind when developing your own extracurricular strategy.
1. Quality Over Quantity: Focus your efforts on organizations or areas where you can have a real impact and add value.
2. Focus on Leadership: Look for an organization where you can step up, or explore options to expand your role at an existing organization.
3. Activities Should Fit with Your Profile: Choose areas that you are passionate about and that fit with your story. You do not need to pick the most unique or prestigious charity. Instead, do what you love!
---
3. Prepare for the GMAT/GRE
---
If you have not researched standardized tests since you took the SAT or ACT many years ago, a lot has changed.
GMAT scores are valid for five years, and you can take the exam up to 5 times during a 12-month period. There is also a lifetime maximum of eight tests and you can take the test once every 16 calendar days.
Similarly, you can take the GRE once every 21 days and up to five times within any 12-month period.
GRE scores are also valid for five years. There is currently no lifetime test limit for the GRE.
Further, you can cancel your score and the report does not go to the school if you are not happy with the result. This change has led to candidates taking the exam multiple times.
Our average candidate now sits for the exam two to four times (with some giving the test even more tries). While this policy may seem great, it has caused average GMAT/GRE scores to rise as more and more candidates cancel low scores.
This means that the pressure to perform is high and doing so takes advance. So start earlier than you think by taking a baseline test and developing a study plan today.
---
4. Solidify and articulate your goals
---
Articulating your post-MBA goals is a crucial part of the application process.
Most business schools want to know how you will make the world better when you leave their campuses and what your unique mark will be. Start thinking about your goals now.
Keep in mind as you develop your goals that they should be specific, ambitious yet attainable and fit with your career path and passions.
---
5. Select your recommenders
---
Who you select to write your letters of recommendation is a key decision in the application process.
It can be tempting to select the person with the most prestigious resume or the person easiest to discuss your business school plans with.
I encourage you not to take this approach and to instead carefully weigh your options. As you select your recommenders, keep these three tips in mind:
1. Do not just look for impressive titles. This is not to say that impressive titles are a bad thing, but title should not be a primary selection criterion.
2. Look for someone who will take the time to write a great letter.
3. Select someone who knows you well. It is crucial that your recommender be familiar with your work, your character, your strengths, your weaknesses and your career aspirations.
---
Ask an Admissions Expert a Question
---
Next week, you'll have the chance to ask Krista Nannery, senior consultant at mbaMission, anything you want about getting into business school.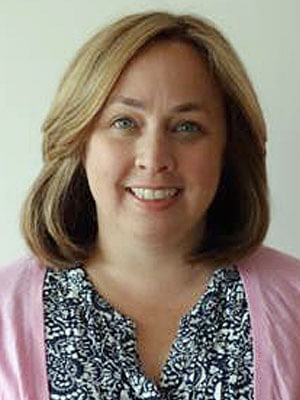 At mbaMission, Krista helps applicants perfect their applications to top business schools around the world.
Prior to joining mbaMission, Krista spent 18 years working in financial services with investment data provider, Morningstar, before moving on to an HR role with Accenture.
Krista herself holds an MBA from the University of Chicago's Booth School of Business.
Got a question you'd love Krista to answer? Submit your question