Is a tech-focused MBA in Asia right for me?
Dear BusinessBecause,
I want to take my career in tech to Asia, and know that undertaking an MBA in the region would be a good road in.
How much and what experience will I need to be accepted to a good program, and what can I expect to get out of it?
This week's question was submitted by an anonymous reader.
---
The Answer
---
This week's Applicant Question is answered by April Leung, Assistant Director of Marketing, and Admissions of MBA Programs at The Hong Kong University of Science and Technology (HKUST).
If you're looking for a tech-focused MBA in Asia, the HKUST MBA could be a good option for you.
Technology has become a staple in our daily life: technological breakthroughs in AI, Big Data, blockchain, IoT and fintech are reshaping our lives, and the way we do business. It's also crucial in the commercial world and the employment market for MBA graduates.
The Business Technology & Analytics pillar on the HKUST MBA adds a new career focus to the other tracks of the MBA curriculum (consulting, finance, management, marketing, and entrepreneurship.)
You'll leave the program with a tech-complemented MBA resume, gaining an edge over others as future business leaders, and your profile will remain competitive and relevant to the rapidly changing market.
But how do you ace the admissions and get admitted to this type of top MBA with a technology focus?
---
Am I the right candidate?
---
The HKUST MBA is open to applicants who want to chart their way forward, whether you're a business person without digital knowledge, or a skilled coder with little clue about business.
On a practical level, you'll need a bachelor's degree, good GMAT or GRE score, and at least two years' full-time experience to be considered.
Lack of experience in either technology or business should not be a hurdle to apply to the HKUST MBA. Indeed, HKUST MBA aspires to nurture leaders of the next generation who master the art of both business and technology.
Nowadays, the key to success in business is understanding how to manage technology. This is one of the most in-demand skills of the MBA jobs landscape.
Among the aspiring candidates that we connect with, one of the most frequently asked questions is: am I a good fit for the HKUST MBA?
To work this out, consider these two questions:
Firstly: five years from now, do you envision yourself in an industry unrelated to technology?
Secondly: if you are already from a tech background, do you want to take it another level up—to understand more about the larger business world and be an agile manager who can make impactful decisions for your company?
If your answer to the first question is 'no,' or if your answer to the second question is 'yes,' you have a solid reason to pursue an MBA with technology focus, and are potentially a suitable candidate.
---
Got an admissions question of your own?
---
---
What can I expect from the tech-focused MBA?
---
You will gain business acumen, digital competencies, and leadership prowess within both global and Asian contexts, enabling you to remain competitive, and thrive, in tomorrow's workplace.
The HKUST MBA recruits candidates from diverse backgrounds.
To help MBA students from different professional areas ease in to the study, three preparatory courses are offered during orientation: accounting, data analysis, and introduction to Python programming.
MBA students will then start from compulsory core courses that cover essential business skills such as corporate finance and strategic management.
Proceeding to the next level, the flexible cores, students will be able to strengthen their expertise while exploring new areas especially on tech-related subjects such as AI. After that, students can decide on the electives that they want to delve into further, from the six career pillars, based on their career interests.
Alternatively, students can mix and match their electives.
As one of the most practical MBA curricula in the region, HKUST MBA students will get a chance to take up internships and work closely with industry veterans through consultation projects and professional workshops. These internships and workshops are credit-bearing, which means our students can gain credits while they put their knowledge into practice.
---
How do I ace the admissions process?
---
Do not be discouraged if you don't have a tech or business background; the HKUST MBA will help you bridge the gap.
In your application and interview, be very clear about why you want to study an MBA that offers a technology focus specifically, and let the admissions committee see your desire to gain the relevant knowledge and harness the power of technology for business.
You should also be very clear about why you want to study in Asia, and what you think you'll bring to the classroom in terms of experience and outlook.
Of course, to showcase you have a concrete career plan is equally important.
After all, business technology is not just about tech or business, it is about developing transferrable skills and strategic thinking. This will enhance your qualification so you are more competitive in the job market for the future business.
---
Ask an Admissions Expert a Question
---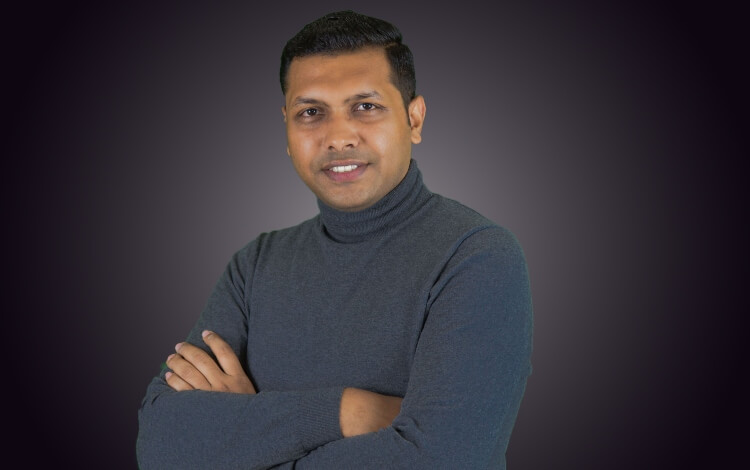 ---
Next week you'll have the chance to ask Piyush Ranjan, founder of Management Masters, anything you want about getting into business school.
Management Masters is a boutique admissions consulting firm with a focus on top MiM and MBA programs, which Piyush founded after a career spanning the Netherlands, Switzerland, and India.
Piyush himself holds a Master's in Strategy and International Management from the University of St Gallen.
Got a question you'd love Piyush to answer? Submit your question
Related Content: