How do I stand out in an MBA in entrepreneurship application?
Dear BusinessBecause,
I'm a startup founder and want to take my business to the next level.
To do this, I'm considering an MBA. My question is, in what particular ways would an MBA help me, and how can I make my application stand out to an admissions committee?
This week's Applicant Question was submitted by an anonymous reader.
---
The Answer
---
This week's Applicant Question is answered by Aude Theobald, head of international admissions at EDHEC Business School.
As a startup founder you are probably passionate, very autonomous, creative and as your friends would say probably 'nicely insane' to have launched your own company!
Nevertheless, a few years down the line of sleepless nights, anxiety, and difficulties to make ends meet you have succeeded! Your idea was brilliant and you have found the right support at the right time to help you during this adventure.
The next step is expansion!
Where shall you begin? In your own country? Do you need to think worldwide right away? How shall you organize yourself and your business to expand?
Expansion also means a bigger team. What profiles do you need? What nationalities? Which function do you need to recruit first? Do you need a new manager or can you absorb this additional workload? Should your growth be organic? Should you not have planned it when you first started?
In addition, your idea was so brilliant that you are not disrupting the market anymore! The competition is increasing, how can you face it? Do you need to develop a new service or product?
---
Benefits of an MBA for startups
What's next? One popular option is an MBA.
The answers to all the questions above, and certainly many more, can be found in an MBA program.
You will not only get the answers to these critical questions, but an MBA will also modify your paradigm, new ideas will pop up whilst discussing with fellow startup founders.
You will also be able to meet startup owners who succeeded when they took the decision to expand their own business.
The diversity and encounters that you will experience during your MBA might open new business opportunities that would never have occurred if you had not joined.
So you need to attend this dream MBA that will make you a successful serial entrepreneur.
---
Making your MBA in entrepreneurship application stand out
In order to do so, preparation is key!
This is because you have to be 'the one' among hundreds of candidates to say the least.
Your application needs to stand out , and you have to stand out. You need to tell your story with authenticity, honesty, and generosity.
There's no need to hide behind a perfect CV or copy and paste essays, because all we want to see is you, so we can understand how and why you set up your startup, what you would like to achieve with an MBA, and what you want to achieve after your MBA.
We need to be moved, and see the fit between your application and our values in addition to our criteria. Our Alumni want to be proud to be alumni with you.
---
---
---
Your application should show how you'll give back and have an impact!
Giving back to your classmates during your MBA, to your school with the student clubs and having an impact whilst expanding your business because of the MBA, having an impact on society because of your company.
At EDHEC, Entrepreneurship is in our DNA and has always been. We value diversity in every way and it is essential to have the capability to demonstrate that you have this international exposure and awareness, this openness to different cultures and ways of doing business.
Knowing the values of the school you are applying to will make the difference, sharing those values is necessary.
Academics, GMAT score, years of professional experience, are objective criteria that are important—but not as important as you!
---
Ask an Admissions Expert a Question
---
Next week, you'll have the chance to ask Joël McConnell, executive director of marketing, recruitment, and admissions at Imperial College Business School, anything you like about getting into business school.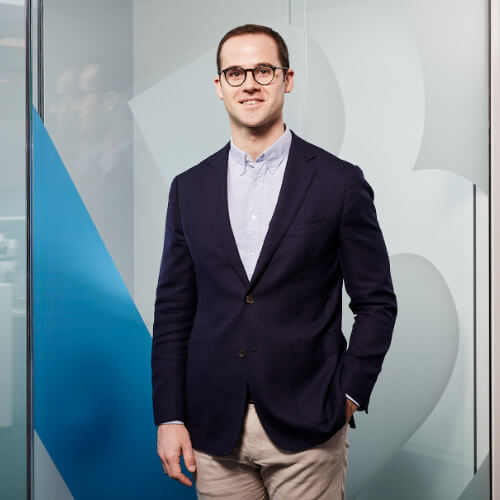 Before joining the world of business education, Joël began his career in pharmaceuticals and financial services, working acorss Canada and the US.
After completing an MBA at IE Business School, he joined the world of business education, focusing largely on international recruitment.
Joël is also actively involved with Imperial College's Equality, Diversity and Inclusion Forum, and co-chair of the college's LGBTQ+ network, Imperial 600.
Got a question you'd love Joël to answer? Submit your question
Related Content: